Manuka Honey talks pre-rave rituals and prepping for Mercury Retrograde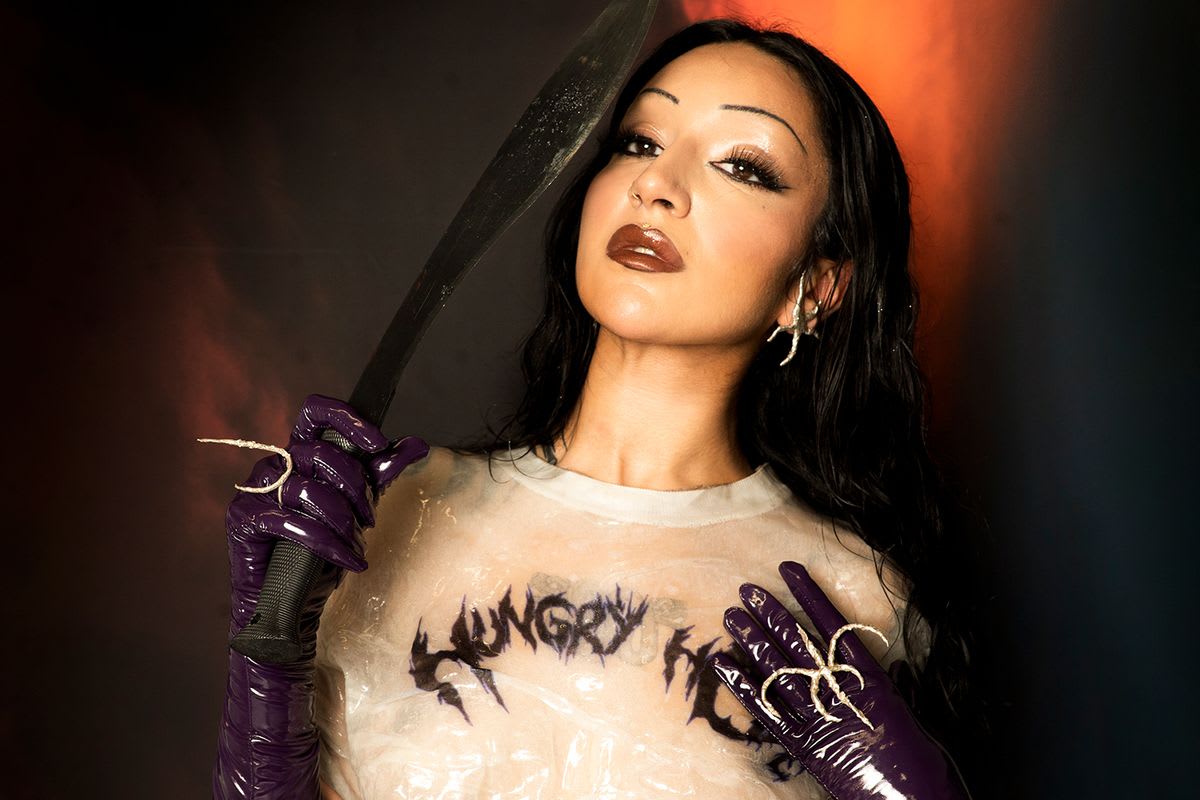 The DJ, producer and astrologist sits down with woo to celebrate the release of her new project MACHETE / 777
image Jade Ang Jackman via Babes with Blades
words Megan Wallace
Energy flows through everything that Marissa Malik (aka Manuka Honey) does. As a producer and DJ she's known for hard, sensual blends of reggaeton, baile funk, shatta and dembow that gets partygoers on their feet and perreando.
But she doesn't just want to get people moving, she wants to create a sweaty, sacred space on the dancefloor where people can be the most divine, empowered versions of themselves — both through her sets and her Latinx, queer-centred party collective SUZIO. Of course, she leads by example any time she steps into the booth; whether that's climbing onto the decks at Fabric or blowing kisses to her audience during her first Boiler Room.
And woven through her work as a musician is astrology. Sometimes, the influence can be literal — such as her first EP, Industrial Princess, which riffed off her own birth chart — but even when it's harder to spot, it's always there. As she explains, wearing razor-sharp eyeliner over a grainy Zoom call in a London cafe, when she's touring she prepares for the "astrological weather" and various ongoing planetary transits just as she would for the meteorological weather and factors in the star signs of the people she chooses to work with.
Her latest release Machete/ 777 is no exception. Brought to life by a trio of musicians — Malik, alongside producer and close collaborator Florentino and vocalist La Favi, who provide features — she notes that all the artists who worked on the EP are 'mutable' signs, giving the project a switchy, fluid feel. Tearing through Florentino's intense drum patterns and La Favi's ethereal vocals, the two tracks are a burning, cathartic release of all the rage and sorrow following heartbreak and betrayal.
On release day, Malik caught up with woo to talk all about the new project, crystals, astrology and her best anti-carceral breakup tips.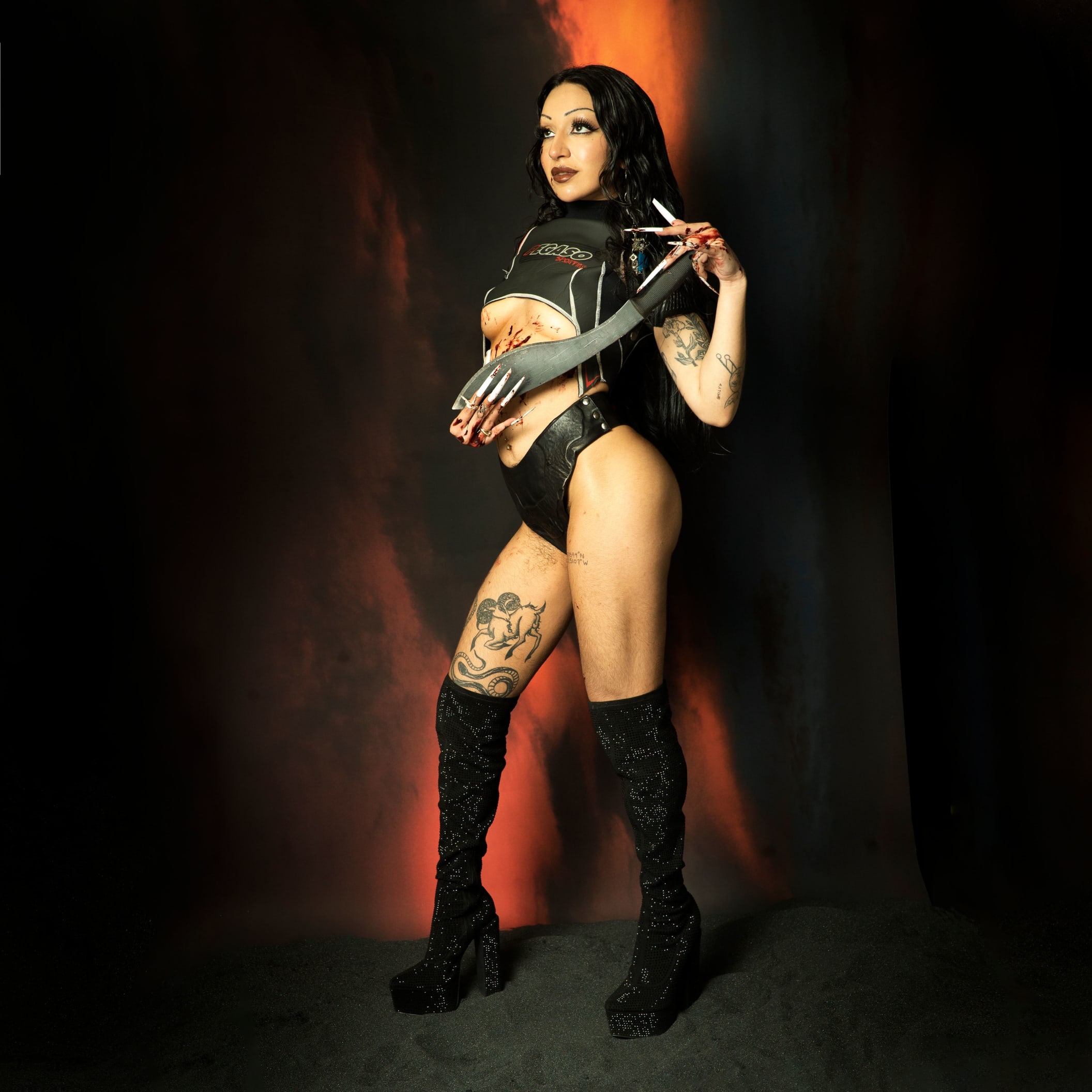 Congrats on your new release – how does it feel to have this EP out in the world?
I'm really happy to finally have a new thing to say to people. I love my first EP, Industrial Princess, dearly but it's difficult to follow your first release. But this feels really right. I knew I wanted there to be a narrative and that narrative came to fruition naturally. I've lived my life and experienced betrayal and heartbreak and it felt really good to channel it into this medium.
How are those feelings reflected in the new EP?
It's a two-tracker and it deals with two different elements of processing those emotions. The A-side, MACHETE, is about the anger and leaning into that hostile energy of reclaiming yourself as a divine feminine being who deserves the world after being done dirty in every way, shape and form. Then there's the more intense, soft and sorrowful element of it on 777, which comes with embracing the sadness and how intense that feels. But I still wanted it to have intense percussive elements and be a banger that could go off in the club.
Given the theme of the EP, do you have any breakup advice to share with our readers?
My gut reaction to that question is "use the block button" but I don't like to take carceral or exile-based approaches to almost anything. I think if you want to embrace being an abolitionist and leftist politics you can't just be like, "exile this person from your life." So don't give them chance after chance but do give them chances with boundaries. If if that doesn't work, use the block button – and remember you can block email addresses too.
you are missing out on some content here because you rejected our cookies. want to change that?
When you're not producing, you work as a DJ. How do you hype yourself up before playing a set?
I'm an astrologer and a very spiritual person, so there are a lot of preset rituals that I do. Depending on what astrological transits are going on, what's happening and if I'm travelling or not, I carry certain stones with me. So, for example, today's the release day of the EP and I know there's going to be a lot of emotions, so I packed onyx in my bag. I also always take salt baths before I travel, with magnesium salt. It's really cleansing.
One of my superstitions is that when I prepare my playlist for a set, if I label the playlist the correct name then something will go wrong. So my playlist names are always something silly – like when I played on Hör Radio, the playlist name was "Whore". Then right before the set, I just listen to whatever is going to hype me up at the time. Whether that's like a Fall Out Boy track – because I'm still an emo at heart – or Brazilian funk.
How does astrology factor into other aspects of your wellbeing?
I always factor in the astrological weather. Like, when you're getting dressed, you check what temperature it is outside. If it's 10 degrees out, you're going to wear a jumper. Whereas I'm also like, "It's Mercury Retrograde, I'm going to leave early for this train." I'm also always thinking about the signs of the people I'm working with. What I love about this most recent project is that all the artists are mutable signs: I'm a Pisces, Florentino is a Virgo and La Favi is a Sagittarius. There's a lot of flexibility and interplay of different things and you can hear that on both the tracks.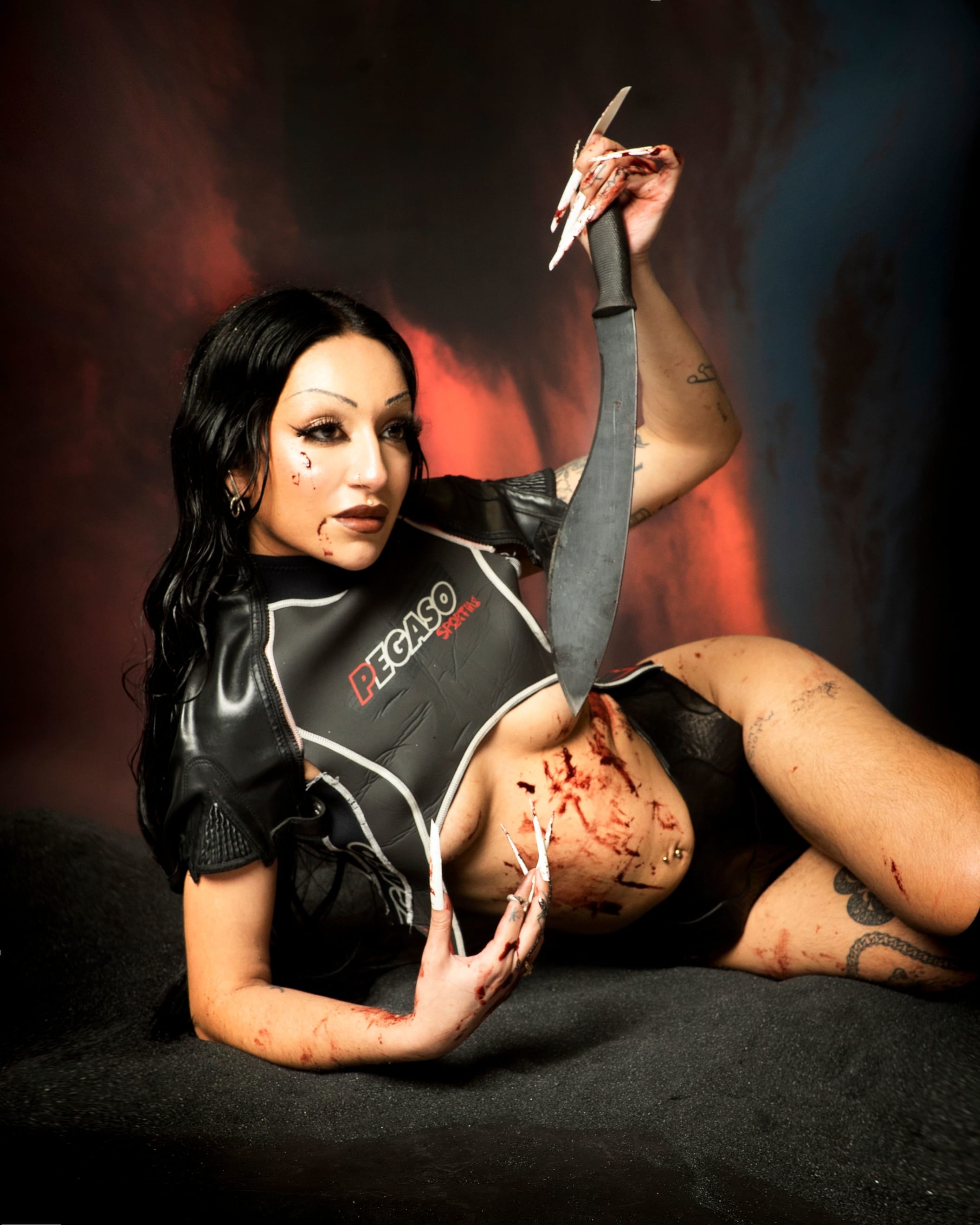 What more needs to be done to support the mental health of people who work in the club scene?
It's difficult when people think that what you do is so cool because they see you flying to all these places and getting all this attention. It's my job to make it look that way on social media, but the other side can be quite dark and lonely. It's not nice to have to maintain all your relationships on your phone. And I've never missed my bed more than I have in the last nine months.
There needs to more spaces where musicians like us, nocturnal musicians, can meet up in a regular way and where we can intentionally talk about how we're feeling and what our experiences are or say, "here's a technique I use to help me with this". There are already DJs like Vanessa Maria making TikToks about mental health and raising awareness but we need places we can come together and be transparent.
As a last question, what does your downtime look like when you're not touring?
I'm such a hot water slut, I just want to sit in a hot spring or a tub full of salt. I also love massages and seeing my friends in different capacities. I'll just chill at someone's house or do body doubling with them, which is where you both do different things in the same room. I have this best friend where I'll just be reading a book on witchcraft while she'll be yelling at someone on the phone and that's my favourite thing. I live in extremes: I'll either be hardcore working and out every night or having my back massaged by the largest person you've ever seen at a spa.
Machete/ 777 is out now on Club Romantico. You can purchase a digital copy and support the artists via Bandcamp.