Johny Pitts' photo book gave him the hope to face Britain's future
The Sheffield-born multidisciplinary creative retraces the journey behind his new monograph and exhibition for woo's fortnightly culture column
image Johny Pitts
words Gilda Bruno
Welcome to Stop Scrolling, where each fortnight arts and culture writer Gilda Bruno will be bringing you a roundup of carefully curated exhibitions, art fairs and photo books to check out, as well as exclusive conversations with some of today's most exciting emerging artists.
This week, Bruno speaks with image-maker Johny Pitts about his new book and solo exhibition, Home is Not a Place: an adventurous, poignant investigation of Black Britain, as seen and experienced by those who belong to it.
Advertisement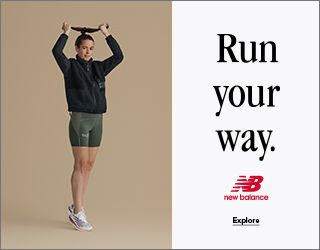 "People often ask what my most important discipline is, but I don't really distinguish between them," Sheffield-born photographer, writer and broadcaster Johny Pitts tells woo, reflecting on his multidisciplinary approach. "At times I have something to say and it comes out as a piece of music, other times it is fiction, then an essay, and often a photograph: my work incorporates all of the above."
A child of the 1980s industrial north, Pitts grew up in a mixed-race household with an African American father and a British working-class mother whose eclectic, contagious love of music, cinema and culture left a profound imprint on his creative sensibility. Spanning photography, radio, TV, writing, and more, his manifold production is as emblematic of the influences that came to shape his upbringing as it is of his desire to live his life through art.
Thematically, Pitts' work draws upon and reflects the experiences of the Black British community he is a part of. "Whether I pick up a camera or a pen, or mess around on my Rhodes piano, the inspiration to create always comes from the same source," he says. "My goal is to document subaltern cultures, preserving their atmosphere and genius."
We talk to him about his childhood in Sheffield, his journey into the creative industry, and how working on his new book, Home is Not a Place, granted him the necessary hope to face the future in Britain.
Image courtesy of Johny Pitts
Image courtesy of Johny Pitts
You're a photographer, writer and broadcaster. Have you always wanted to be part of the creative world?
Johny Pitts: Everything began in a lost period of my life. I was 17, had quit college and spent my days either working part-time at Debenhams in Sheffield's Meadowhall Shopping centre, or going for aimless walks through the hinterlands of the city, trying to work out what might lay in the future for me. It seemed as though my life was going nowhere but looking back, it only felt that way because I was a working-class, Black kid in Tony Blair's Britain. Had I been wealthy and white in 1920s Paris, I could have been a flaneur.
I would often come across one of Sheffield's independent record shops and, because I had no money, would raid their sale basket. The CD inlays fascinated me; back albums came with booklets with photo essays in them. Inspired by those, I bought a film SLR from a place called Dosh Dealers of Second Hand: taking a camera with me everywhere made sense of my days. Novelist Wendell Berry once wrote, It may well be that when we no longer know what to do, we have come to our real work, and when we no longer know which way to go, our real journey has begun". That sums up my beginning; those first film rolls, shot on the Sheffield inland and full of mistakes, defined my aesthetic sensibility.
What impact did your upbringing have on the passions you went on to pursue as a young adult?
Johny Pitts: My mum and dad split up a couple of years before my first encounter with photography. Still, I was lucky to have been raised in a loving home. I was sustained by the food and traditions of my Yemeni neighbours and the underground music of the Black community. My dad, who was born and raised in Brooklyn, New York, and my Sheffield mum, who always had wanderlust, brought a lot of culture into the house. Our place was full of World Almanacs and National Geographic magazines, Spike Lee's movies, Hong Kong cinema VHS tapes, and cassettes my sister made from a local pirate radio station.
My dad was a singer and got a role in the Japanese production of Starlight Express, so I got to live there for a while as a child: we had a lot of futuristic 1980s Japanese technology around the house, which all my mates from working-class Sheffield marvelled at. I always knew the world was bigger than Sheffield. That sense of being rooted in Blackness and working-class culture, but always trying to take those out of their comfort zone and into new areas, is encoded in everything I produce.
Developed in collaboration with poet Roger Robinson, Home is Not a Place is an adventurous, compelling investigation into the reality of Black Britain. How did this project come about?
Johny Pitts: When I was living in Marseille, Roger (Robinson) – whom I have known for years – visited me for my birthday. As a gift, he handed over a copy of a newly reissued edition of Langston Hughes and Roy Decarava's 1955 book The Sweet Flypaper of Life. What followed was a conversation about how photography and poetry intersect. I then gave him a photograph to use for the cover of his A Portable Paradise collection, which went on to win the T. S. Eliot Prize.
In the wake of the death of George Floyd, publishers appeared to be scrambling – sometimes cynically, other times in earnest – to reach out to Black practitioners. On the back of my Afropean book and Roger's collection of poetry, we pitched an idea that ten years ago would have seemed super niche, but that was now very relevant to publishers. The goal was to make something counter-intuitive and beautiful for the Black community: we didn't want black-and-white portraits of protestors, but something less reactive, more connected to the everyday reality of the Black community in Britain.
Image courtesy of Johny Pitts
Image courtesy of Johny Pitts
How did you source the people featured in these photos? What specific aspects of their stories did you want to highlight in this series?
Johny Pitts: The people in this book are part of an "organic network". When Roger and I charted our journey, the big surprise was just how many Black people – and notable Black people – we knew who lived by the coast. I wasn't interested in lensing hero portraits of the success stories of Black Britain, I wanted the quotidian: our journey involved landing somewhere and relying on the goodwill of the Black community we met at random. In Home is Not a Place, I used the same anti-methodology I applied in the making of Afropean – head out without many preconceived ideas. Make friends, shares stories and see what happens.
While I don't always have the financial resources or art world contacts of other photographers, what powers my work is the generosity of the Black and working-class communities to which I belong. The key was to not make the photos look too polished – I wanted to surf the line between thoughtful composition and family album aesthetics, and often chose the less perfect frame over something that resembled something too decisive. Roger and I talked a lot about making this book off-kilter in its rhythm and structure.
What fascinated you most about this journey and those you met while working on the book?
Johny Pitts: I was astonished by the diversity of British landscapes, and the diversity of the Black experience, and I believe the two are connected. We walked Belfast with a man who was half Ghanian and a former member of the IRA, strolled through a council estate on the outskirts of Edinburgh with a catwalk model, ate jerk chicken made by a white woman who had effectively adopted two young Brown-skinned brothers in Blackpool, walked past Greggs and Savers in the rain in South Shields to come across a fort from which Severus Septemius – an African Roman Emperor – ruled the empire. This all flew in the face of the reductive, London-centric view of Blackness.
How can Britain become a more nurturing home for its Black community? What changes are needed, and what makes you hopeful about the future?
Johny Pitts: 'Hopeful' is the word, rather than optimistic. I was feeling very negatively towards Britain before the pandemic; this rainy Brexitland that errs towards insularity and conservatism, with its mediocre towns lined with betting shops and Poundlands. When covid hit, I moved back to Britain from France because this is where I find home – not in the nation-state, but in my community and family, and I wanted to be close to them.
As I made the journey that led to Home is Not a Place, I felt as though I escaped the algorithm, meeting ordinary Black and white people who, outside of the polarising atmosphere of social media, suggested conviviality was still possible. The divides weren't as dramatic as they appeared online, which is where I had absorbed the negativity I felt towards Britain. It's not to say that (to paraphrase Hannah Arendt) you can't find evil in the banality: the negative forces operating at the top of society can steer the masses to do horrific things, but I have hope in British people. At the end of it all, I agree with James Baldwin, who in Giovanni's Room wrote, "perhaps home is not a place, but simply an irrevocable condition".
Johny Pitts: Home is Not a Place opens at Stills: Centre for Photography, Edinburgh, on March 10 and continues through June 10.
Image courtesy of Johny Pitts
Image courtesy of Johny Pitts
Scroll for an extra dose of art and culture news, curated for you by woo
When there's so much to see and experience, it can be hard to choose where to spend your valuable time. Below, Bruno picks a selection of standout shows and culture events to explore in the coming weeks.
Action, Gesture, Performance: Feminism, the Body and Abstraction, group show, Whitechapel Gallery, London, UK
Elaine de Kooning, The Bull, 1959, Acrylic and collage on Masonite. Courtesy The Christian Levett Collection © EdeK Trust
With International Women's Day approaching – March 8, take notes! – why not immerse yourself in the universe of a curated selection of revolutionary female artists with Action, Gesture, Performance: Feminism, the Body and Abstraction? The new group show on view through May 7 at London's Whitechapel Gallery investigates pioneering dance and performance practices as embraced by women who "were using their bodies to explore freedom of expression, subjectivity and politics".
The exhibition turns the spotlight on the groundbreaking craft of some of the most inspiring female creatives from the 20th century with the goal of proving how, through their work, they challenged the male-dictated status quo, reclaimed control over their lives and redefined womanhood. From acclaimed American choreographer Martha Graham's influential approach to movement to Carolee Schneemann's immersive body painting and Renate Bertlmann's bold analysis of female pleasure, the showcase is a punchy feast for the eyes.
Pia Riverola, Fiechazo
Pia Riverola, 'Fiechazo'. Courtesy of the artist
Barcelona-born photographer Pia Riverola captures Mexico's contagious atmosphere, beauty and multifacetedness in her debut photo book, Flechazo: a love letter to the country which saw her grow into a photographer, woman, lover and mother, and that now she is lucky enough to call home.
Informed by her instant connection with Mexico and published by Homecoming Gallery, the volume dives into Mexican culture and presents viewers with a highly engaging, rich portrait of its people and traditions. Spanning the course of ten years, Riverola's documentation of the country is as vibrant as it is nuanced: throughout the book, the creative zooms in on breathtaking nature, chance encounters and vignettes of Mexican life in equal measure, bringing them to the readers through the delicate, vibrant colour palette which characterises her compelling approach to the photographic medium.
Designing for our Future Selves, Design Museum, London, UK
Courtesy of the Design Museum © Luc Boegly and Sergio Grazia
A collaboration between London's Design Museum and the Design Age Institute, Designing for our Future Selves wants to raise awareness of the shifts needed from a design perspective in order to ensure everyone a more independent, sustainable, healthy and, more than anything else, joyful life as they grow older.
Drawing on the notion that the 21st Century will be particularly full of centenarians, the showcase – which runs between February 24 and March 26 at the Design Museum – approaches the theme from an intersectional perspective, looking at how the challenges of our times are going to reshape the traditional life stages of education, employment and retirement. Taking into account anything from climate change and the rise of automation to the cost of living crisis and the outbreak of global pandemics, Designing for our Future Selves encourages visitors of all ages and backgrounds to envision how cutting-edge design can preserve the happiness and fulfillment that are core to everyone's rewarding existence.
Charley Sayers, November 17th
Charley Dean Sayers, 'November 17th'. Courtesy of the artist
Charley Dean Sayers' debut photo book, November 17th, is an honest reflection on the reality of transitioning as seen, lived and captured by the trailblazing British model and artist and her supportive mother. "An unfiltered retelling of gender dysphoria and euphoria", the volume looks back at her experience of undergoing gender affirming surgery at the age of 18.
Weaving together photographs, diary entries and medical ephemera collected by Sayers at the Thai clinic where she received gender-affirming care in 2017, the monograph openly shies away from oversimplified narratives.
"November 17th is a tribute to my mum and her undying persistence to my happiness and expression," Sayers tells woo. "I often don't realise how lucky and privileged I am to have such care and affection from my family in regard to my transition. I hope my book will enlighten other parents to understand how they could be helping their trans children."
Sem Langendijk, Haven, solo exhibition, FOAM, Amsterdam, NL
Sam Langendijk, 'Haven'. Courtesy of the artist
Sem Langendijk's debut solo exhibition, Haven, casts light on his multiyear photographic documentation of the process and aftermath of gentrification currently disrupting the pre-existing residential areas of many international cities, including Amsterdam, London and New York.
Prompted by his observation of the drastic developments that impacted the Dutch capital's ADM neighbourhood – a long-term squat situated in the Port of Amsterdam whose residents were permanently evicted in 2019 – the project saw Langendijk capture the ongoing disappearance of the "cultural imprint" characterising Amsterdam's ADM, London's Docklands and New York's Red Hook in favour of overpriced, "homogenous and anonymous architecture of glass, metal and concrete".
Born and bred in Amsterdam's Westerdok, the photographer relies on his documentary practice to spark dialogue on the social and economic divide fuelled by the uncontrolled privatisation of districts once inhabited by locals who are now being pushed out of the city. Catch Langendijk's Haven at FOAM, Amsterdam, between March 10 and June 18.
Germaine Richier, retrospective, Centre Pompidou, Paris, FR
Germaine Richier. Courtesy of the Centre Pompidou
Centre Pompidou celebrates the career of Germaine Richier, the first female sculptor to have ever been exhibited in the National Museum of Modern Art in 1956, with a new retrospective showcasing nearly 200 of her works between sculptures, engravings and drawings. Launching on March 1 and continuing through June 12, Germaine Richier highlights the artist's inestimable contribution to the field of sculpture by looking at her artistic production as a link between Rodin and the early César.
Unpacking the themes at the heart of her brief, yet forward-thinking practice, the exhibition cements the Grans-born sculptor as one of the most influential personalities of the second post-war period. Among her greatest merits is her refreshing analysis of the human figure, through which she shifted the focus back onto the portrayal of female and male bodies in a reaction to the predominant abstractism of the second half of the 20th century.