slow fashion wins big at this year's LVMH prize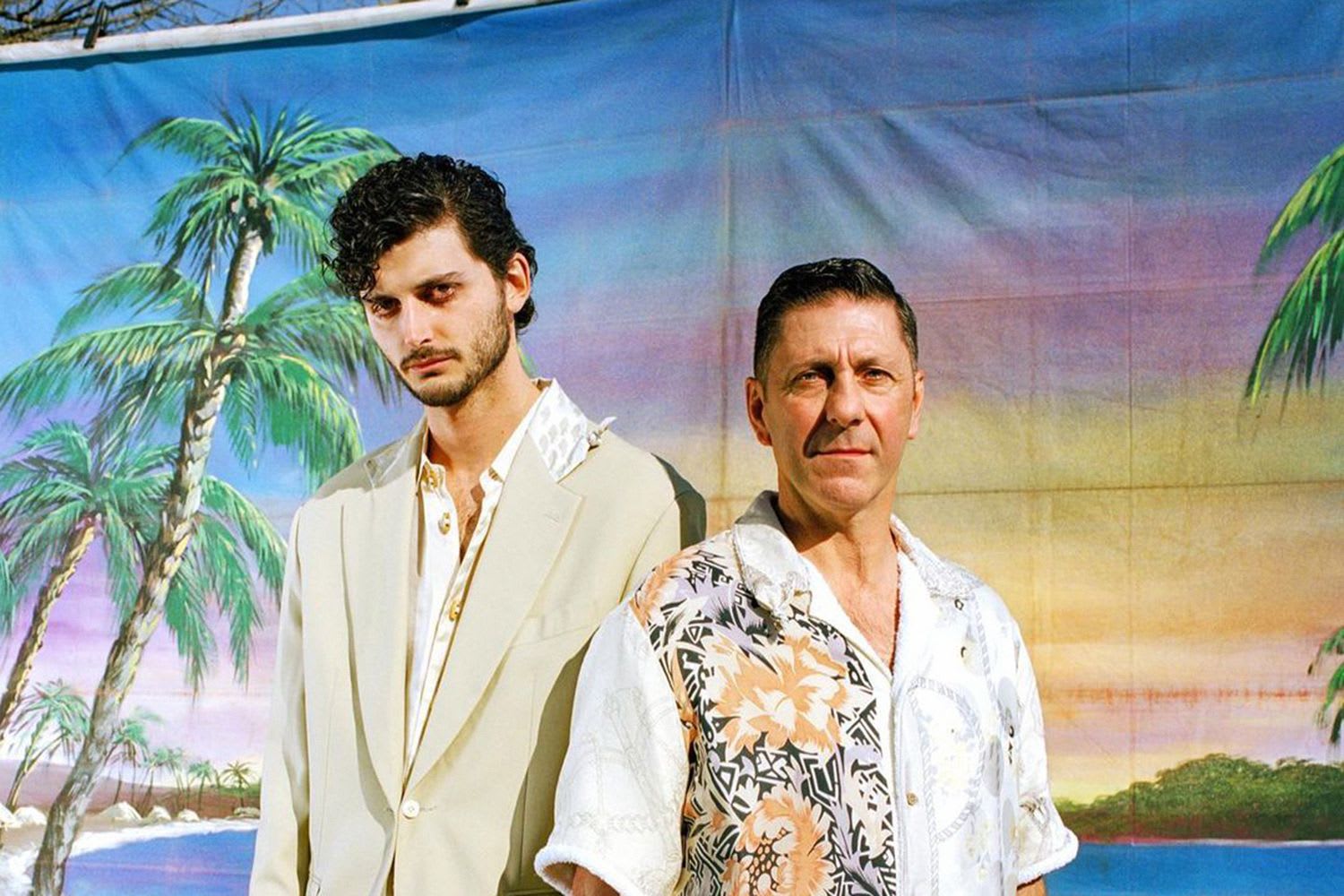 Plus Crenshaw Skate Club comes to London and dreamlike nostalgia from new Aries and Wales Bonner collabs
image Leonardi Scotti
words Sophie Lou Wilson
Young brands with conscious practices are no longer an exception to the norm. With growing awareness around fashion's contribution to the climate crisis and the fact that it seems to always be fashion week somewhere, many brands are choosing to step back and adopt a slower, more mindful approach. For this year's LVMH Prize winner Satoshi Kuwata of Setchu, that looks like creating without a team at his own pace. The Japanese-born, Milan-based designer has described his conscious approach to design using the word 'mottaini', a concept encompassing the idea of respecting natural resources rather than wasting them and appreciating their value. Meanwhile, Karl Lagerfeld Prize recipient, Bettter, have launched a platform to help give deadstock garments a new life and Magliano, who won the same award, describes himself as "strongly anti-materialist." Elsewhere, this week, Crenshaw Skate Club have launched an exclusive new capsule with Browns while Wales Bonner's highly anticipated adidas Originals collab is a nostalgic Caribbean daydream. For even more dreamy visuals, look no further than Aries' desert trip with Clarks Originals. Here's all the feel good fashion news you might have missed from this week.
the LVMH Prize celebrates conscious clothes rooted in reality
you are missing out on some content here because you rejected our cookies. want to change that?
Setchu: fiercely independent origami-inspired genderless tailoring
you are missing out on some content here because you rejected our cookies. want to change that?
Japanese designer Satoshi Kuwata won this year's LVMH Prize. The award includes £250,000 and a tailored mentorship by LVMH to help build his brand. Up until now, he hasn't been working with a team, essentially running the whole operation by himself. Satoshi cut his teeth on Savile Row after saving enough money working a department store job to move from Kyoto to London on his own, aged 21. Today, his suits are his bestsellers and he still prefers to call himself a tailor over a designer. He takes an adamantly genderless approach to fashion – "A man in a dress, a woman in a suit. Who cares?" he told W Magazine. Origami-inspired designs marry Eastern and Western design in sleek, genderless tailoring. The balanced versatility of his clothes lends them a timeless quality that speaks to his slow and conscious approach, inspired by the ancient Japanese concept of 'mottaini' which puts value on natural resources and encourages the reduction of waste.
Bettter: the upcycling platform challenging fashion's waste problem
you are missing out on some content here because you rejected our cookies. want to change that?
Julie Pelipas, Vogue Ukraine's former international fashion director, originally launched Bettter as an elegant tailored brand reminiscent of Phoebe Philo-era Céline. Each suit is made using pieces sourced from secondhand markets or using deadstock from factories. Julie employed a team of young people she knew frequented the local markets to help her with sourcing. The brand has since evolved into a multifaceted platform that aims to help big brands give deadstock garments a new life. It's tech-driven too, using complex data analytics and AI to create digital renders for product customisation.
Magliano: "Fucked up classics" rooted in reality
you are missing out on some content here because you rejected our cookies. want to change that?
There's a scruffy realism to Luca Magliano's namesake brand. The Karl Lagerfeld Prize winner merges classic tailoring with utility wear to create what he calls, "Fucked up classics." The outspoken Italian menswear designer describes his relationship with design as "strongly anti-materialist." Instead, he creates clothes that his customers could comfortably sleep in because reality will always interest him more than high glamour. Clothes appear lived in, inspired by the Italian working class culture that Luca grew up around. Hardy, authentic and locally made, Magliano has been hailed as a potential new Italian heritage brand. Watch this space.
Crenshaw Skate Club pulls up in London
you are missing out on some content here because you rejected our cookies. want to change that?
Tobias McIntosh was just 14 when he started streetwear business and skating community, Crenshaw Skate Club. What started as silk screening T-shirts to wear while skateboarding with his mates in South Central LA has grown into a burgeoning cult fashion brand spotlighting inner city skate culture. The now 19-year-old entrepreneur's recent collaboration with Browns is an ode to coming of age, shot through the lens of sun-drenched nostalgia. Tobias designed the collection while studying computer science full-time at Stanford University which meant "a lot of 3am and 4am nights." The 17-piece unisex capsule includes hoodies, a denim jacket, a T-shirt and skate decks, but the pièce de resistance is a matching workwear suit featuring a photographic print depicting the town of Crenshaw alongside a branded sign. Tobias' favourite thing about London? Meeting the team at the pub - "we ordered pints while passing around food, productive while having a good time."
The hazy nostalgia of Wales Bonner's latest adidas collab
you are missing out on some content here because you rejected our cookies. want to change that?
It's finally here! Wales Bonner's latest much-anticipated adidas Originals collab launches June 9. Celebrating Jamaican style and the essence of the outdoors, the dreamlike campaign is shot by French-Caribbean photography and directing duo Jalan and Jibril Durimel. It's an ode to the island's vast natural landscape and feeling free. Hazy, nostalgic visuals depict majestic forests, clear waters and friends engaged in a game of footie on the beach. Footwear and apparel are inspired by this sense of liberation and togetherness with adidas Sambas returning in a neutral colour palette with a nubuck upper and leather stripes, and another style in silver leather with crochet stripes. With the last collection hitting resale sites for double the retail price, you better be quick – you can sign up to the newsletter at walesbonner.net for exclusive early access. Oh, and Wales Bonner won the BFC/GQ Designer Fashion Fund Award this week too.
Aries takes a desert trip with Clarks Originals
you are missing out on some content here because you rejected our cookies. want to change that?
Hot off the back of hit collabs with Umbro and Juicy Couture, Aries take a trip across the desert with Clarks Originals. And Clarks themselves aren't doing too badly on the collaboration front either with the OG school shoe brand announcing a partnership with Martine Rose just last week. The new capsule, which launched June 8, is a fresh take on two iconic Clarks silhouettes; the Wallabee and Desert Trek. British photographer Douglas Irvine captured the dream-like campaign along the liminal coastline of Dungeness. The psychedelic, extraterrestrial imagery puts the shoes to the test, whether that's along the beach, desert or on another planet. The playfully nostalgia shoes start from £180. Check them out here.