Martine Rose embraces Americana bikercore for Kendrick's Big Steppers tour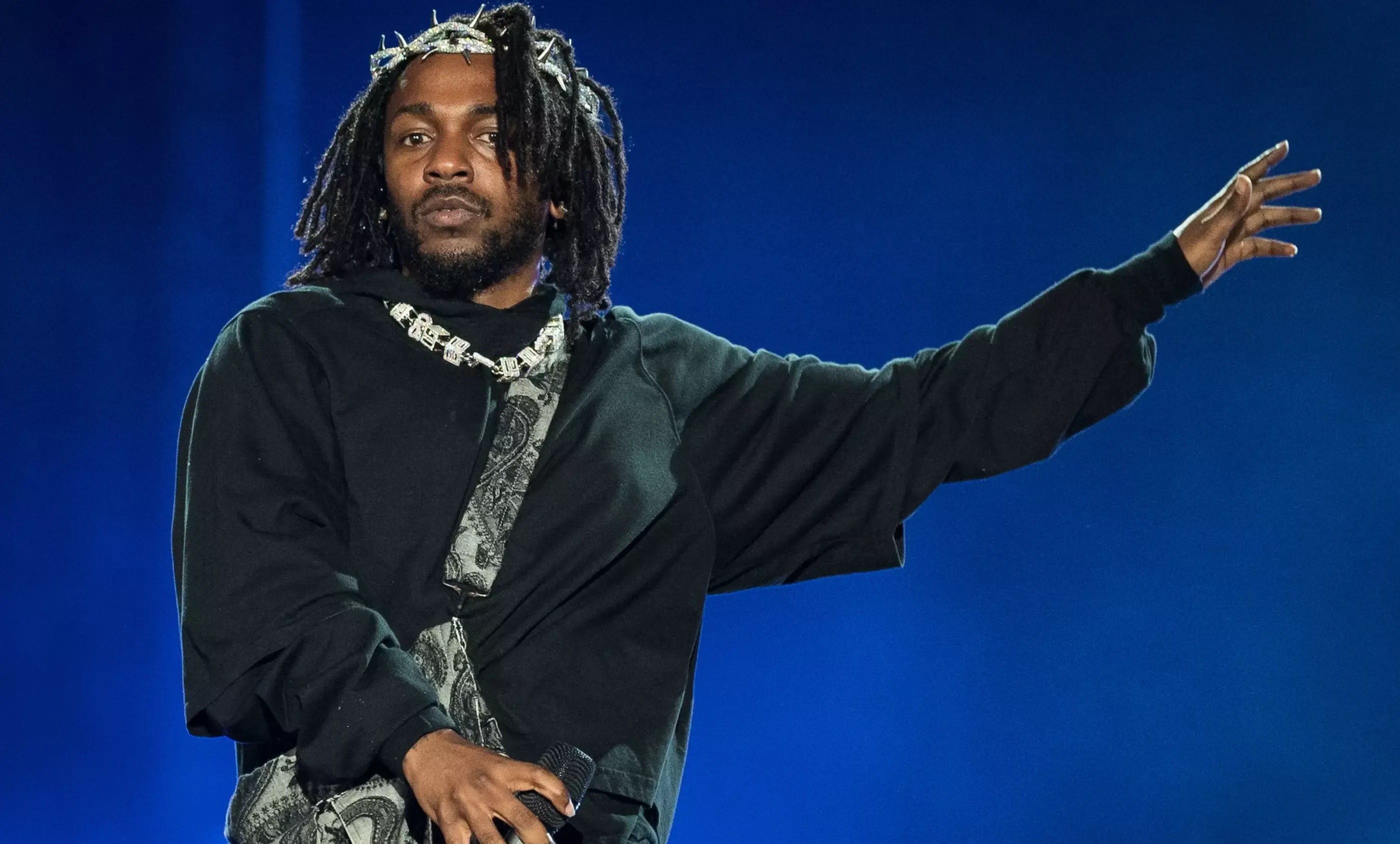 As Kendrick announces his latest collab, here's everything you need to know about the London-based designer behind his new onstage look
image Jason Koerner / Getty
words Sophie Lou Wilson
Whether through extra af tour looks or celebs spotlighting new brands on the 'gram, fashion and music have a powerful synergy. When like minded creatives from two disciplines meet it can spark some major fashion moments and hard launch new sartorial directions for musicians and designers alike.
Yesterday, Kendrick Lamar announced his collaboration with Tottenham-based British-Jamaican designer Martine Rose who designed his wardrobe for the next leg of the upcoming Big Steppers tour. Kendrick, who played a sold out London show earlier this month, will play dates across Australia and New Zealand throughout December.
The artist described working with Rose as a "bucket list moment" and dedicated his Instagram (he had no other posts up!) to the designer and her new moto papi Americana designs. Along with posting the collection, sketches and mood board, Kendrick shared a snap of Rose herself laughing as she throws up two peace signs. "she camera shy but gangsta say hello to my young," read the now-deleted caption.
We love a wholesome feelgood fashion moment and there's always a sense of pride when homegrown talent makes a splash across the pond. Below, we explore the inspirations behind the new tour look and track Martine Rose's evolution from her Fashion East tenure to the recent play for Americana bikercore.
you are missing out on some content here because you rejected our cookies. want to change that?
Americana and the Compton Cowboys
Kendrick's tour look itself consists of a chunky biker vest embossed with his "Oklama" alias, utilitarian buckled leather trousers and a classic black hoodie. It's inspired by Tupac, Eazy-E and the Compton Cowboys - a group of Black horse riders bringing communities together to change perceptions of Compton and its inner-city youth.
Rose often pays homage to music subcultures of the past and local communities alike, but this marks a departure from her usual odes to the youth cultures of London's pubs and clubs. There's no denying it, despite being such a quintessentially British designer, here, Rose embraces Americana.
Sometimes when a British artist adopts American aesthetics, it's perceived as leaving their roots behind or selling out, but even though Kendrick and Rose pull from references from different sides of the Atlantic, there's an overlap in the musicians and communities they find inspiration in. Rose is known for her authentic casting and working closely with local groups so the presence of the Compton Cowboys as a key influence serves as a link between her and Compton-raised Kendrick. Additionally, Rose has a deep appreciation of fashion and music's shared history, often drawing inspiration from '90s rave, reggae and hip-hop.
Rise to fame
You'd be forgiven for thinking Martine Rose was among fashion's buzziest emerging brands. Given the rise of streetwear and football fashion in recent years, the label has become a cult menswear staple, but emerging isn't the right word, given that the label was founded 15 years ago. Rose was ahead of her time, so has only been getting the recognition she deserves in more recent years.
In 2015, Demna brought Rose on board at Balenciaga as a menswear consultant, giving her the confidence and visibility to take her own brand further than ever before. Now, the Kendrick tour, along with a high-profile Nike collab that launched earlier this year, could turn her into a household name.
London calling
Rose grew up in a British-Jamaican household in Croydon and continues to draw from her Jamaican heritage as much as from her experiences growing up in London in the '90s and '00s. She founded her first brand straight out of Middlesex Uni, but it folded after a few years. In 2007, she created her eponymous menswear label which was then picked up in 2011 by London talent incubator Fashion East which featured her collections for three consecutive seasons.
The sense that Martine Rose is a new brand comes from the feeling that the designer predicted the streetwear boom just before it took off. In drawing inspiration from the capital's disaffected youth at the turn of the millennium, she created a uniform of satin bombers, matching tracksuits, droopy shoulders and flared trousers before they became a mainstay at brands from Louis Vuitton to Vetements.
Collaboration and community
Kendrick certainly isn't the only major celeb co-signing Rose. Last year she collaborated with Drake on lockdown project What We Do All Day and Rihanna and ASAP Rocky are also fans. That said, Rose generally prefers to cast lesser-known individuals from underground subcultures and local communities in her campaigns and shows, which often take place in ordinary settings, such as a street market, indoor climbing centre or primary school.
Adding to her image as Britain's designer of the people, Rose has also gained a reputation as fashion's favourite football fan and is a great believer in the power of the game to bring people together. In her collaboration with Nike, the short film Lost Lionesses celebrates the 50th anniversary of when a team of 14 English women travelled to Mexico City to play in an international football tournament, despite backlash from critics who said women couldn't play football. It was released last year ahead of the Lionesses' Euros' win and featured, among others, the first woman to be appointed as a referee of an English Football League match and a footballer playing for a disability team in London that brings together adults with learning disabilities.
you are missing out on some content here because you rejected our cookies. want to change that?
Kendrick might have deleted his Insta posts, but fans are already obsessing over the new designs. We've yet to see whether the Martine Rose x Kendrick collab truly marks a new chapter for the brand or whether this is a one-off merging of two creative minds from opposite sides of the Atlantic. Is Rose in her Americana era or simply dipping her toes in another rich cultural, musical sphere as she has done many times before? Whatever the answer, we're so ready to see Kendrick rocking his new moto papi look as he heads down under.