Emma Mackey and Aimee Lou Wood are friendship goals
Wood gave proud mum energy as she watched her fellow Sex Education star accept her BAFTA award
image BBC
words Lucy O'Brien
As it turns out, besties Maeve Wiley and Aimee Gibbs are just as close IRL as their characters are in the hit Netflix series, Sex Education. Co-stars Emma Mackey and Aimee Lou Wood, who were both nominated for the EE Rising Star award at the 2023 BAFTAs, had us in all the feels as we watched their wholesome relationship unfold off screen.
When Mackey made her way to accept her award as this year's BAFTA EE Rising Star winner, Wood was seen blowing kisses and mouthing the words "love you" to her friend as she ascended the stage.
Advertisement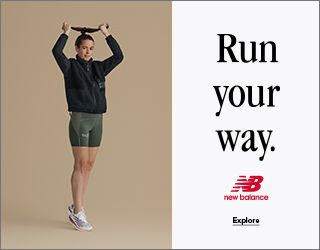 Meanwhile, Mackey made a heartwarming shout-out to her Sex Education co-star in her acceptance speech, whilst also acknowledging her fellow nominees: Sheila Atim, Daryl McCormack, Naomi Ackie (and Wood).
As the cameras panned to Wood, she was seen shedding tears of joy and pride – brb, just grabbing some tissues.
you are missing out on some content here because you rejected our cookies. want to change that?
Name something more wholesome, we'll wait.
The emotional exchange between the two friends has taken social media by storm, particularly in light of Aimee Lou Wood's recent remarks on Woman's Hour where she detailed some thoughts on friendship. On the show, the young actor spoke about the power of platonic love and how it has helped shape her identity, saying: "When I'm with my friends, I just feel like anything's possible."
"Platonic love can be so transformative – it can be even more transformative than romantic," she went on.
you are missing out on some content here because you rejected our cookies. want to change that?
Later at the BAFTAs, Mackey went on to reveal in an interview that she is saying goodbye to playing the role of Maeve Wiley after having just wrapped up filming Season 4 of Sex Education. Fans can rest assured, however, that it will not be the end for the adored friendship of Aimee and Maeve – not if Mackey and Wood have anything to say about it, anyway!