welcome to the wooniverse... with avatar's jamie flatters
you are missing out on some content here because you rejected our cookies. want to change that?
Come on in and discover a journey of self-love
This article is part of THE WOONIVERSE ACCORDING TO... Jamie Flatters
Have you ever wished you could take some time to yourself and do a really deep dive into a subject that fascinated you? Like, cut all the background noise, the phone notifications, the anxiety and really hone into something that makes you tick?
Welcome to the wooniverse, a place where an individual can tap into creativity, identity and purpose and come up with solutions for real-life problems.
This time around, we've given the keys to the wooniverse to Jamie Flatters, writer, director and star of Avatar: The Way of Water. Jamie's been examining his relationship with himself for a little while now and struck out to uncover what we mean when we talk about self-love.
Our relationship with ourselves is the most complicated and important relationship we'll ever have. So why is is often the hardest? To answer this question, Jamie went deep and created a set of three films documenting his journey. To go alongside the films, woo commissioned a collection of articles all about this contradictory and complicated relationship to help give you some guidance on how best to nurture and grow your own sense of self-love.
If all of that has you tied up in knots then take a breath and relax before diving in. Faced with the same issue, Jamie tapped top hypnotherapist Michele Occelli to create a relaxing visual and audio experience to elicit calm minds and a tranquil soul. Try it out, then head on your own journey of self-love. It might just change your life.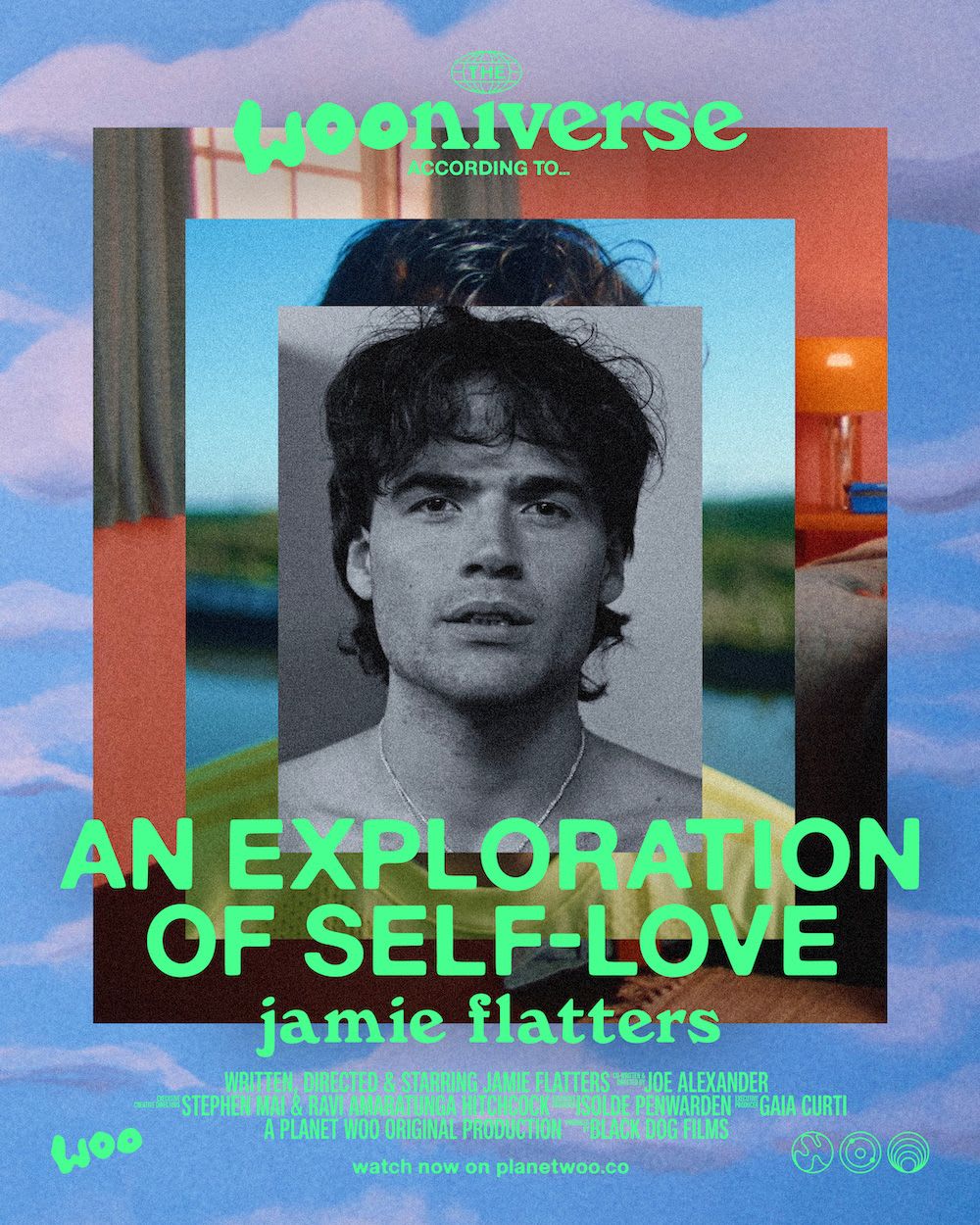 Welcome to THE WOONIVERSE ACCORDING TO… Jamie Flatters. In this liminal space, we provide an individual a chance to reflect through creativity how to harness their own power to make a positive change in the real world around them. This time around sees Jamie and some of our writers reflect on the idea of self-love and what it means to them. There's even a relaxing hypnotherapy session if you're struggling yourself.