you are missing out on some content here because you rejected our cookies. want to change that?
In the first of three short films, Avatar's Jamie Flatters asks, "what is self-love?"
How's your relationship with yourself? This is the question we're asking readers to explore right now as we roll out our series about self-love, along with a little help from Avatar's Jamie Flatters.
As part of THE WOONIVERSE ACCORDING TO… Jamie Flatters, the actor, director and writer has produced three short films exploring what it means to love yourself and how best to nurture this relationship that is, after all, the one that matters above all else.
In episode one of Self-Love, things get weird. Good weird, as Jamie struggles through the myriad of contradictions that make up our self-love relationship. "I'm not going to love you any more," he tells his reflection in the mirror. A director yells "cut" and Jamie and his reflection walk off separately.
"We sacrifice now in the hope that it gives us a better future", Jamie pants as he runs along a canal path, reflecting on what it means for our relationship with ourselves now if we're willing to chip away at the time, energy and knee cartilage of our current selves in order to better love our future selves, a person we have yet to meet. "It's like we treat our future selves better than the person, right here right now. But what if you want love in the present?"
Jamie also has questions about the very nature of our relationships with ourselves. "If love is a bond between two things, why do we treat the love for ourselves as internal and isolated, as if it needs to be protected from the outside world?" He asks, struggling up a climbing wall. "Why do we put ourselves through such suffering to love ourselves?" he calls from the top of a mountain.
Admitting that he doesn't have the answers, he turns to members of the public for their take. "If I don't love myself," muses one man, "for me to try and love someone else, do I even know what that love I'm giving someone else is?"
It's a profound question, and something Jamie will tackle in the episode number two...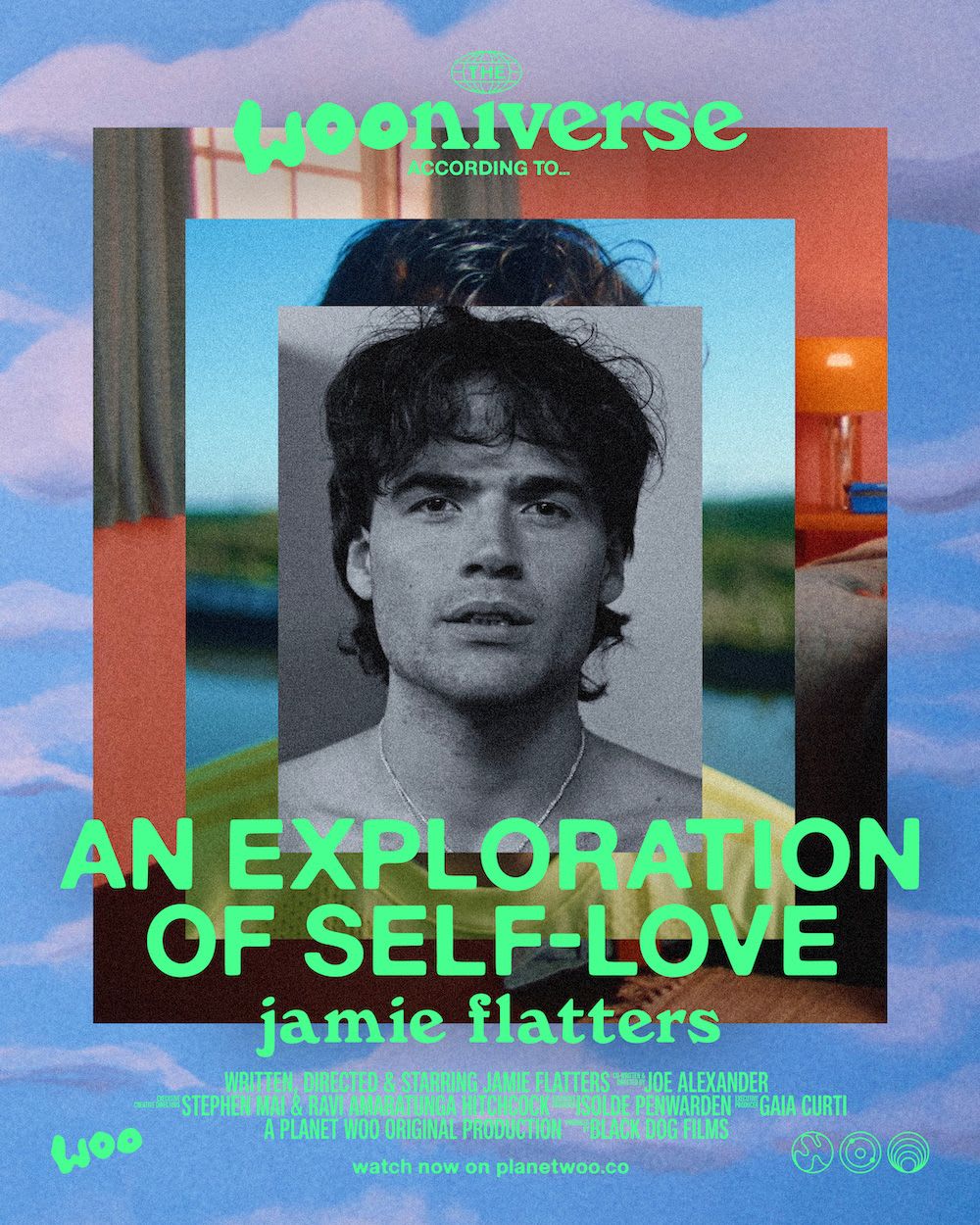 Welcome to THE WOONIVERSE ACCORDING TO… Jamie Flatters. In this liminal space, we provide an individual a chance to reflect through creativity how to harness their own power to make a positive change in the real world around them. This time around sees Jamie and some of our writers reflect on the idea of self-love and what it means to them. There's even a relaxing hypnotherapy session if you're struggling yourself.