self-love with jamie flatters: episode two
you are missing out on some content here because you rejected our cookies. want to change that?
In the second of three short films, Jamie Flatters continues his quest to understand self-love in the context of how we relate to others
In episode two of Self-Love, Jamie grapples with the ways that self-love and our love of others intersect. Is true love really selfless? Or can we not love others unless we love ourselves? Are those warm and fuzzy feelings for people around us just another projection of how we see the universe?
It's a lot to unpack, which is why a myriad of Jamies - one who is narrating the episode while sitting at a table poring over Nietzsche, another who is making a fry-up to nourish the pondering of our philosophy-reading narrator, and another who beams in from a TV screen like a news anchor - set themselves the task of exploring what love for others truly means.
While in his TV presenter bag, Jamie taps Sahra-Isha Muhammad-Jones to chat about what love for community looks like. As the founder of the ASRA Running Club, a group which aims to help other Muslim women feel comfortable while exercising, she explores giving love as a way of giving back to oneself. "You might not see the reward in loving others now but it will be there later."
Then we cut to another Jamie, sitting on a bed, who wonders; "Maybe we should treat ourselves the way we treat those we love?" Then, popping out from a door emerging from bed-sitting Jamie's chest, another, miniature Jamie asks; "How are you going to love yourself without it becoming an ego thing?" This Jamie then leads us past a green screen and into a studio, before he begins to dance - surprisingly well - and reflects on the unthinking, unselfconscious nature of movement and whether this may shed some light on what love really means.
As he ultimately concludes, perhaps love is reflexive, instinctive and all about living in the moment - it doesn't really require knowledge of the self but instead invites you to open yourself up to the enormity of the feeling and let it flow through you, like music.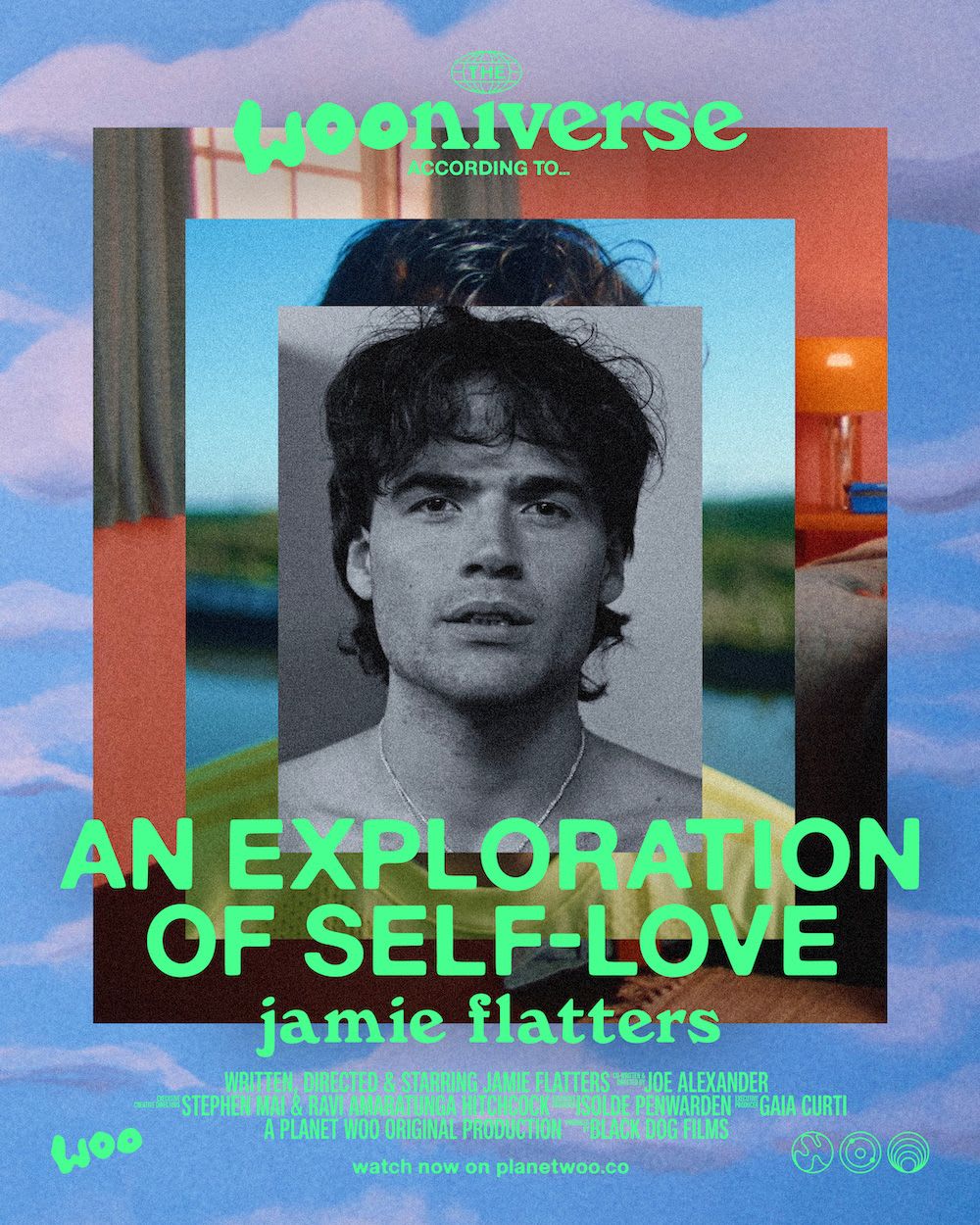 Welcome to THE WOONIVERSE ACCORDING TO… Jamie Flatters. In this liminal space, we provide an individual a chance to reflect through creativity how to harness their own power to make a positive change in the real world around them. This time around sees Jamie and some of our writers reflect on the idea of self-love and what it means to them. There's even a relaxing hypnotherapy session if you're struggling yourself.