A fashion writer's guide to Milan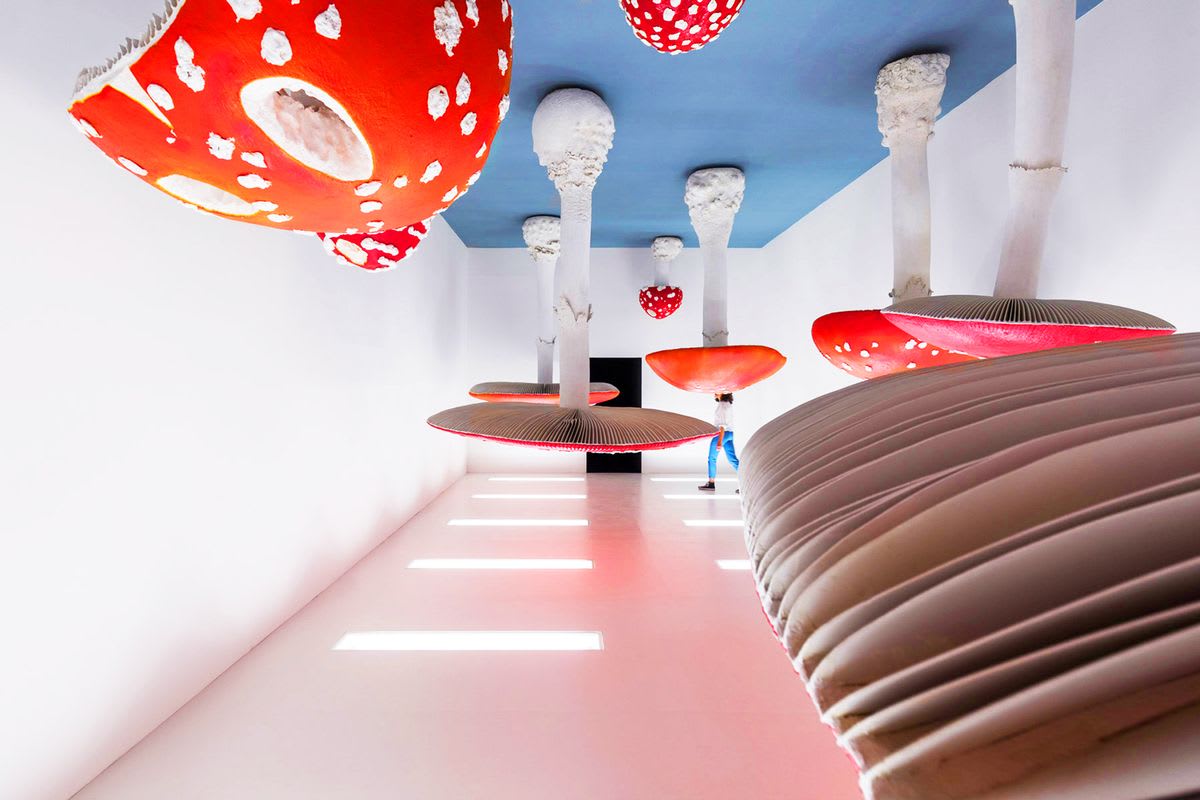 From pizza to Prada, here's why this fashion capital should be your next city break
Your no-nonsense travel guide to Milan
Milan might be smaller than its fashion capital cousins of London, Paris and New York, but it still has plenty to offer fashionistas in search of their next city break. As the birthplace of Gucci, Prada and Versace, Milan is known for its luxury heritage brands that balance quiet luxury with high adrenaline glamour. Today, more and more London designers are choosing to show there, particularly menswear designers like Martine Rose, Charles Jeffrey and JordanLuca, who have all shown there in recent seasons. This season, Fashion East alumna Karoline Vitto is taking her curve-accentuating cut-outs to the Italian fashion capital for the first time.
If you're heading there for a long weekend, you'll want to check out its selection of thrift stores and make the trip out to Fondazione Prada for their Wes Anderson designed cafe, eclectic selection of contemporary art, and very chic gallery uniforms. That's not to mention the city's resplendent architecture, rich art history and picturesque canals. Then, of course, there's the food and drinks – if you spend most of your stay restaurant and bar hopping then it'll be time well spent. I recently spent a sunny long weekend there and here's everything I got up to.
Getting to Milan
Flying to Milan from the UK is as easy as flying anywhere ever is. Flights from London take only 90 minutes, so you probably won't even have time to watch the film you downloaded. Meanwhile, flights from Manchester take around 2 hours and flights from Edinburgh take 2 hours and 30 minutes, but if you're flying from Cardiff or Belfast you'll have to get a connecting flight. Once you land in Milan, instead of taking a taxi to the city centre, jump on a train and you'll be in the city within an hour.
While the flight time from most UK cities is very convenient, it does leave you feeling a little guilty about flying such a short distance. It's also possible to take the Eurostar to Paris then hop on a high speed train to Milan. It's supposed to be a beautiful journey, but it will take you around 10 hours, and the WiFi isn't guaranteed, so if you don't want to book those extra days off work just to travel, then flying is your best option.
Coffee and breakfast in Milan
In London, it seems like you can't step outside the house without stumbling into a coffee shop and spending £5 on tiny coffee before wandering off in bemusement over when exactly coffee got so expensive. Thankfully, in Milan, you can get a €2 cappuccino on almost every street corner. At that price, it would be rude not to get a pastry too. Our local cafe was called Ma.Ro Due Sas Di Arnanno Maria & C, which is well worth a visit if you're nearby. If you fancy upgrading your morning coffee, pay a visit to Starbucks Reserve Roastery where you can order an array of coffees and cakes while watching every step of the coffee roasting process. And if you'd rather skip a sit down coffee and breakfast, you can always grab some gelato on the go. You're on holiday, so why not have ice cream for breakfast? If you're heading out to Fondazione Prada (more on that below) then you have to visit Bar Luce, the cafe designed by Wes Anderson. They serve coffee, cocktails and sandwiches so it's perfect for a post-gallery pick-me-up while snapping some cute pics for the 'gram.
Restaurants in Milan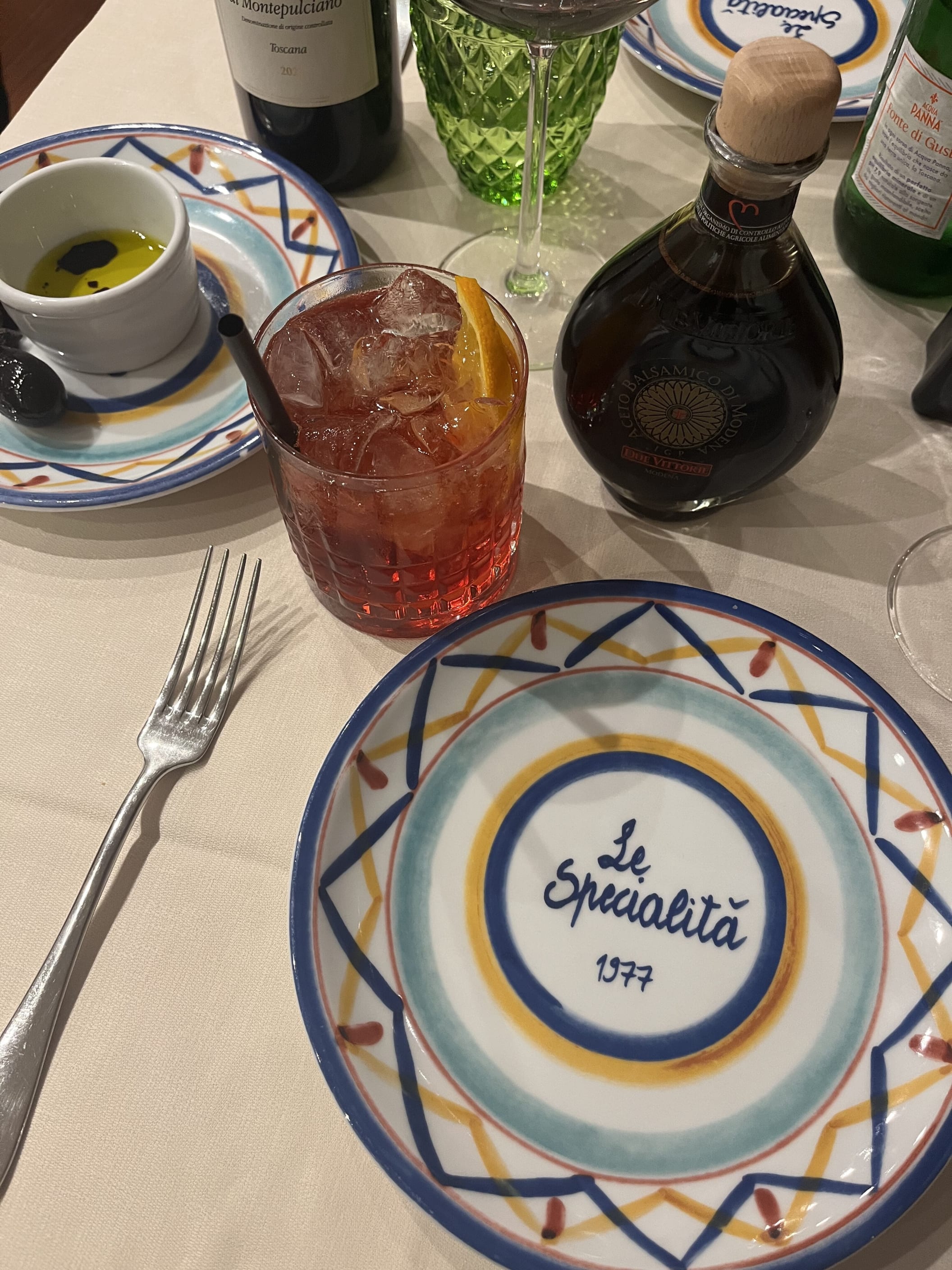 Le Specialita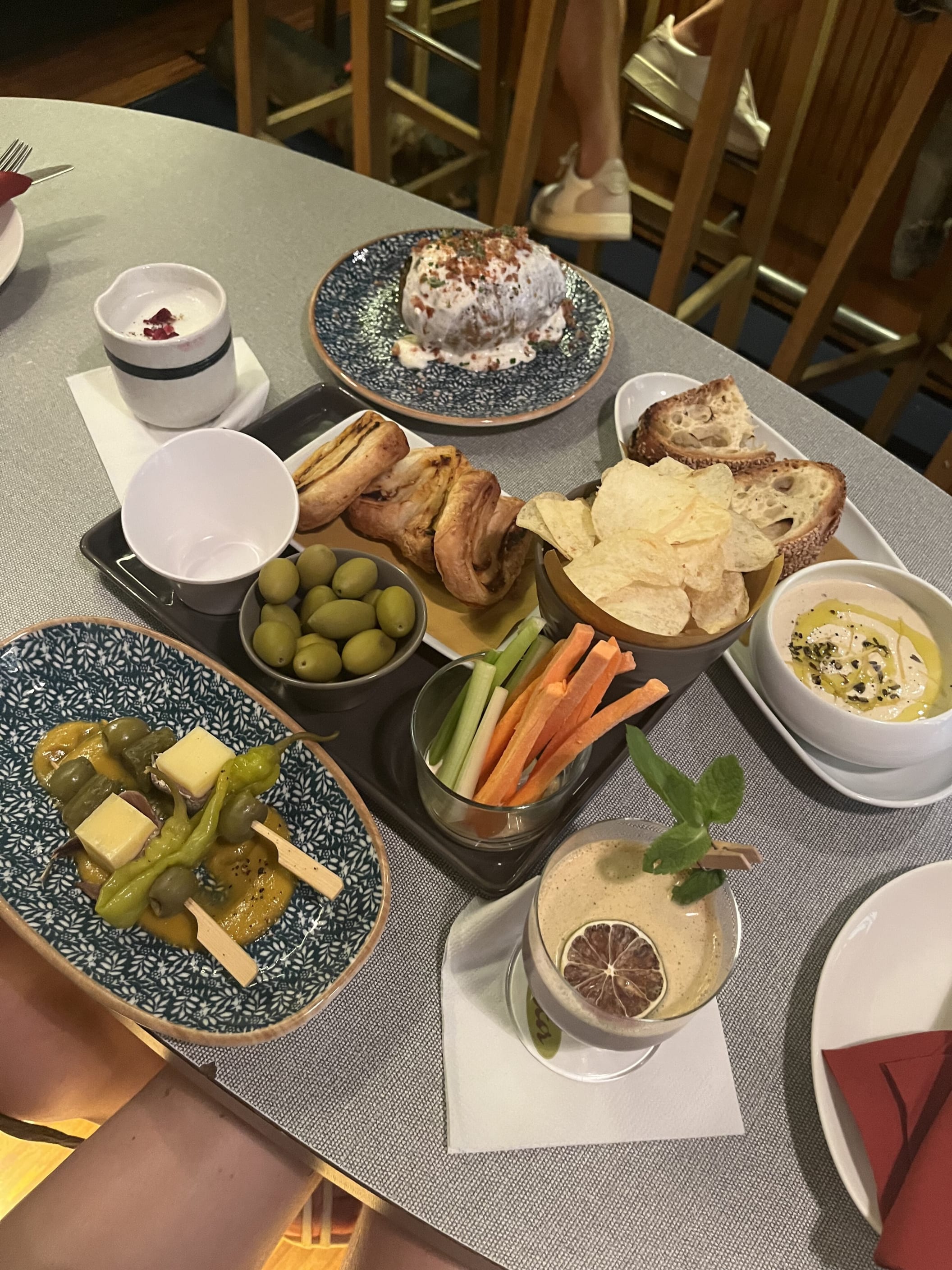 Rita
Like everywhere in Italy, the food in Milan is to die for. When it comes to classic Italian cuisine like pizza and pasta, you really will be spoilt for choice. For freshly made pizza with an endless choice of toppings, try Le Specialita. Look out for the adorable sausage dog who is rumoured to be the head chef in a Ratatouille-esque kind of situation. If you're looking for a tasty lunchtime snack, head to Bottega Griotta near the Duomo for a panini. As dinner time rolls around again, check out Ristorante Pizzeria Dogana for more pizza and pasta in the city centre. Or, if you fancy more of a girl dinner than an actual dinner, head to Rita by the Navigli Canal where you get a plate full of aperitivo - complimentary crisps, bread, olives and vegetables when you order a cocktail. And speaking of cocktails, you can enjoy €5-6 Aperol spritzes at most bars, so avoid getting ripped off at the official Aperol terrace overlooking the Duomo. There might be nice views, but you can walk around the corner and find a drink for a quarter of the price.
What to do in Milan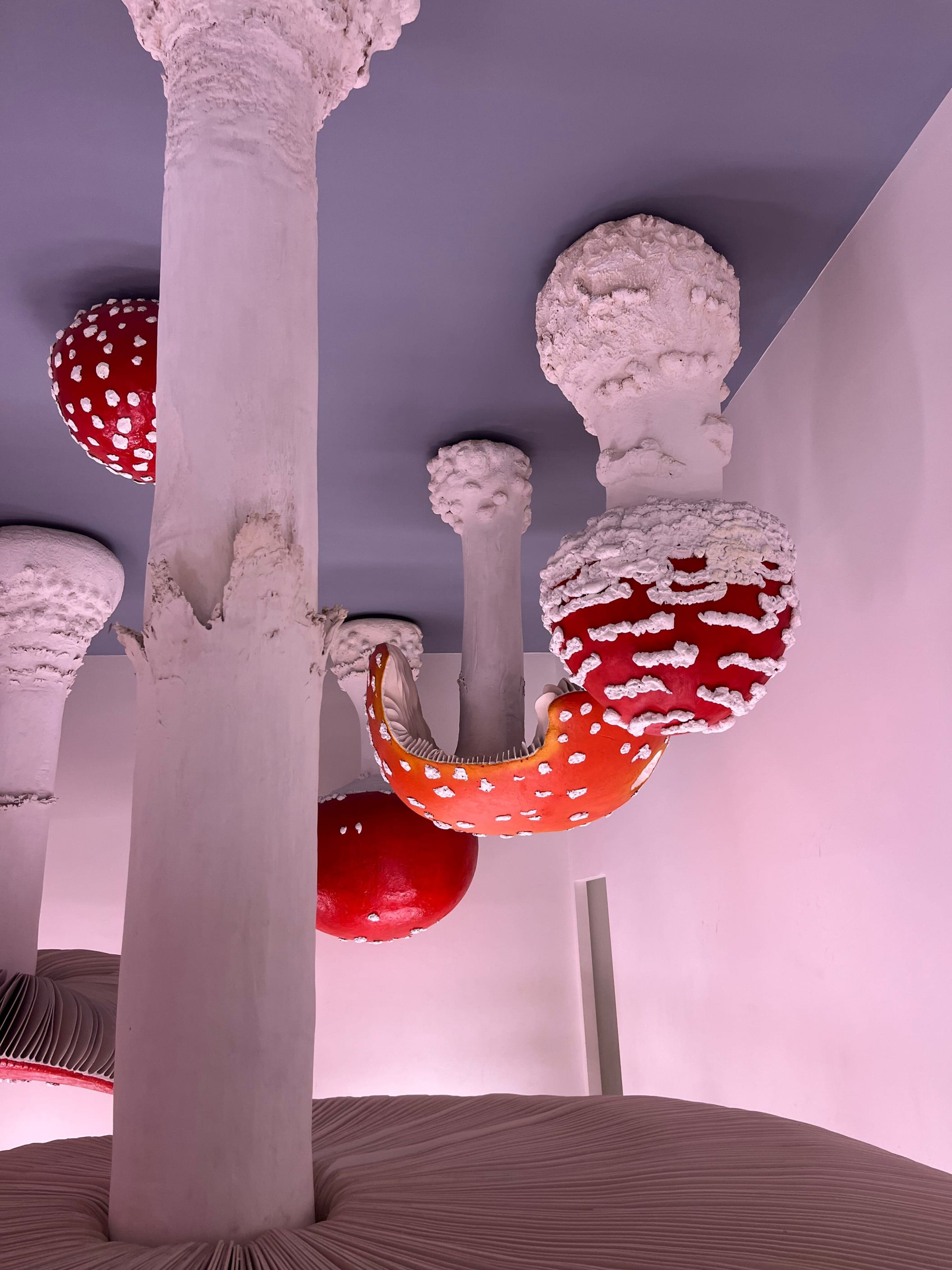 Fondazione Prada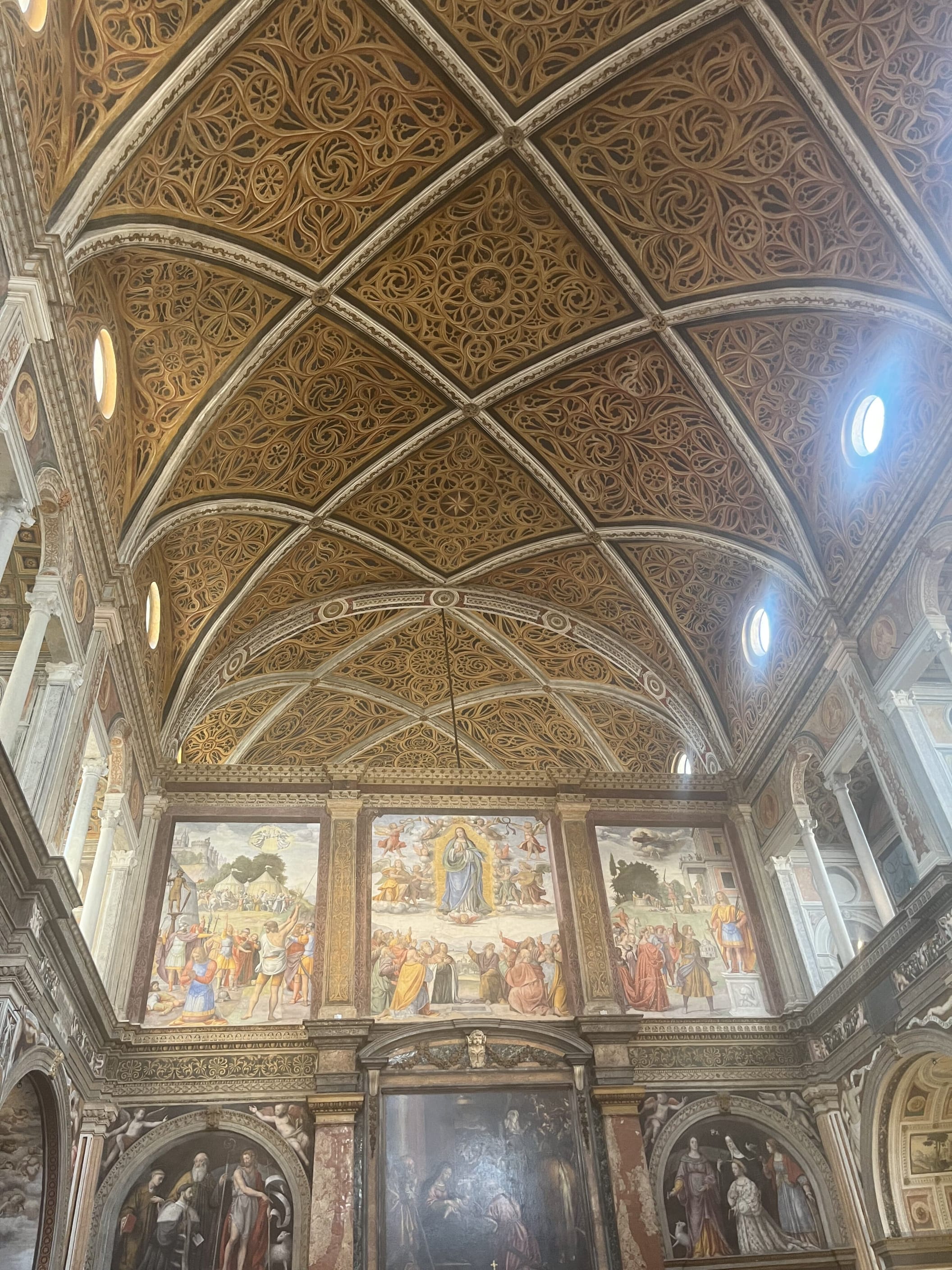 Chiesa di San Maurizio al Monastero
If you want to spend most of your time in Milan eating your way through all the best restaurants, then we don't blame you, but between meals is the perfect time to fit in some sightseeing. The cathedral, aka the Duomo, is stunning, but if you want to visit somewhere equally beautiful, but less busy and touristy and with free entry, then check out the Chiesa di San Maurizio al Monastero. It looks unassuming from the outside, but step inside and you'll be greeted with breathtaking frescoes – look out for the adorable depiction of Noah's Ark at the back of the church. If you like your historical churches a little more gorey then pay a visit to the Santuano di San Bernardino alle Ossa bone crypt. It's not as expansive as the Paris catacombs, but it's worth going to if you like creepy stuff.
For art and museums, check out the Museo del Novecento for an expansive modern art collection spanning Picasso, Paul Klee, Kandinsky and many more. You can also get a gorgeous view of the Duomo from inside the museum. Tickets to view Leonardo da Vinci's Last Supper painting are often sold out months in advance, so if you can't get a ticket, visit Leonardo da Vinci's Vineyard where the Renaissance polymath lived during his years in Milan.
It's well worth taking a trip just outside of the city centre to visit the Fondazione Prada, a sprawling complex showcasing the most mind-bending contemporary art. From 3D paintings about the climate crisis to an immersive maze that leads to a room full of luminous upside down mushrooms, as you wander through this space, you never know what might come next. Parts of it feel like Disneyland for adults while other parts might just leave you feeling confused. Make sure you stop off at Bar Luce for a snack before you head back into the city.
The best bars in Milan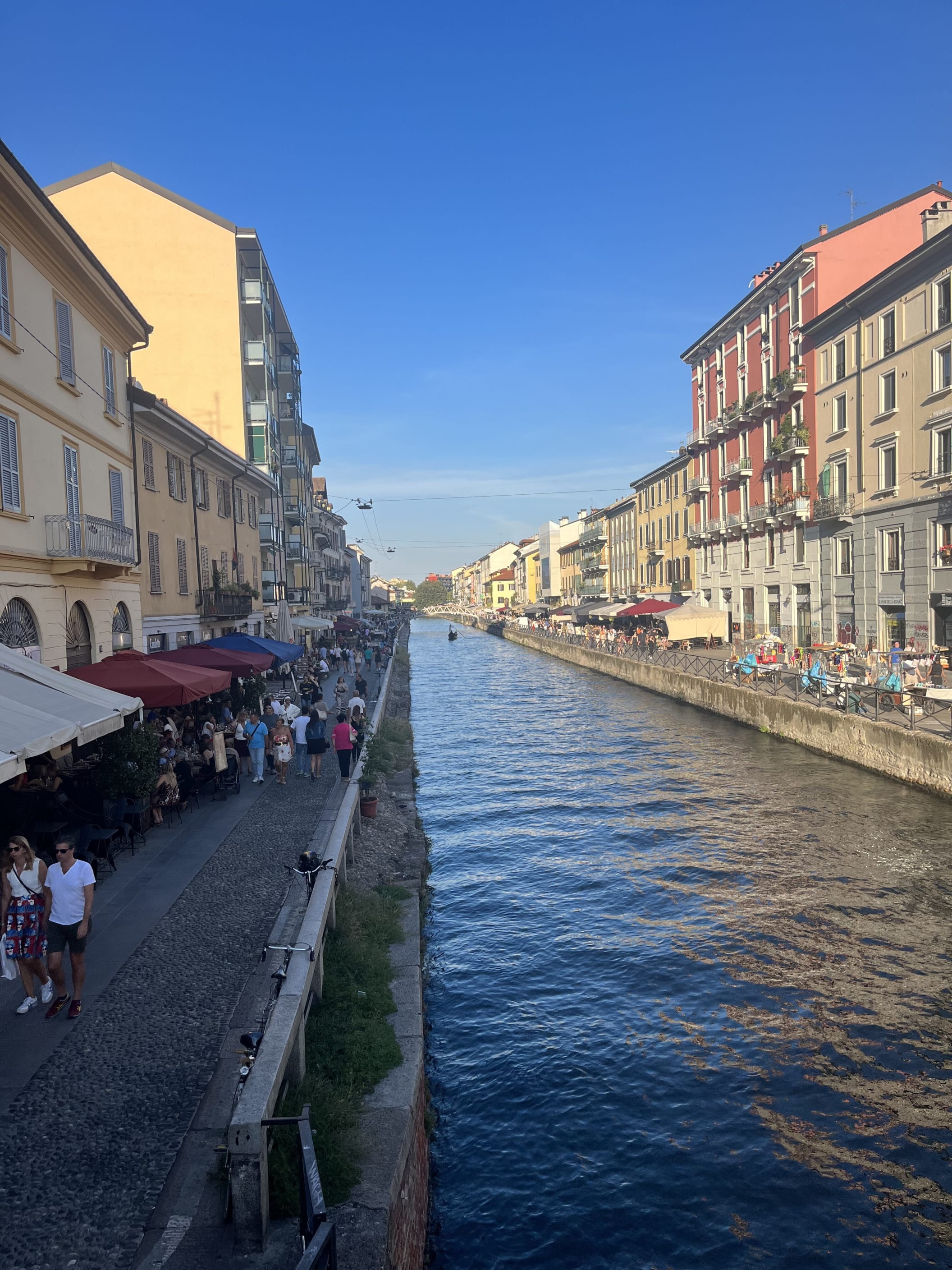 Navigli Canal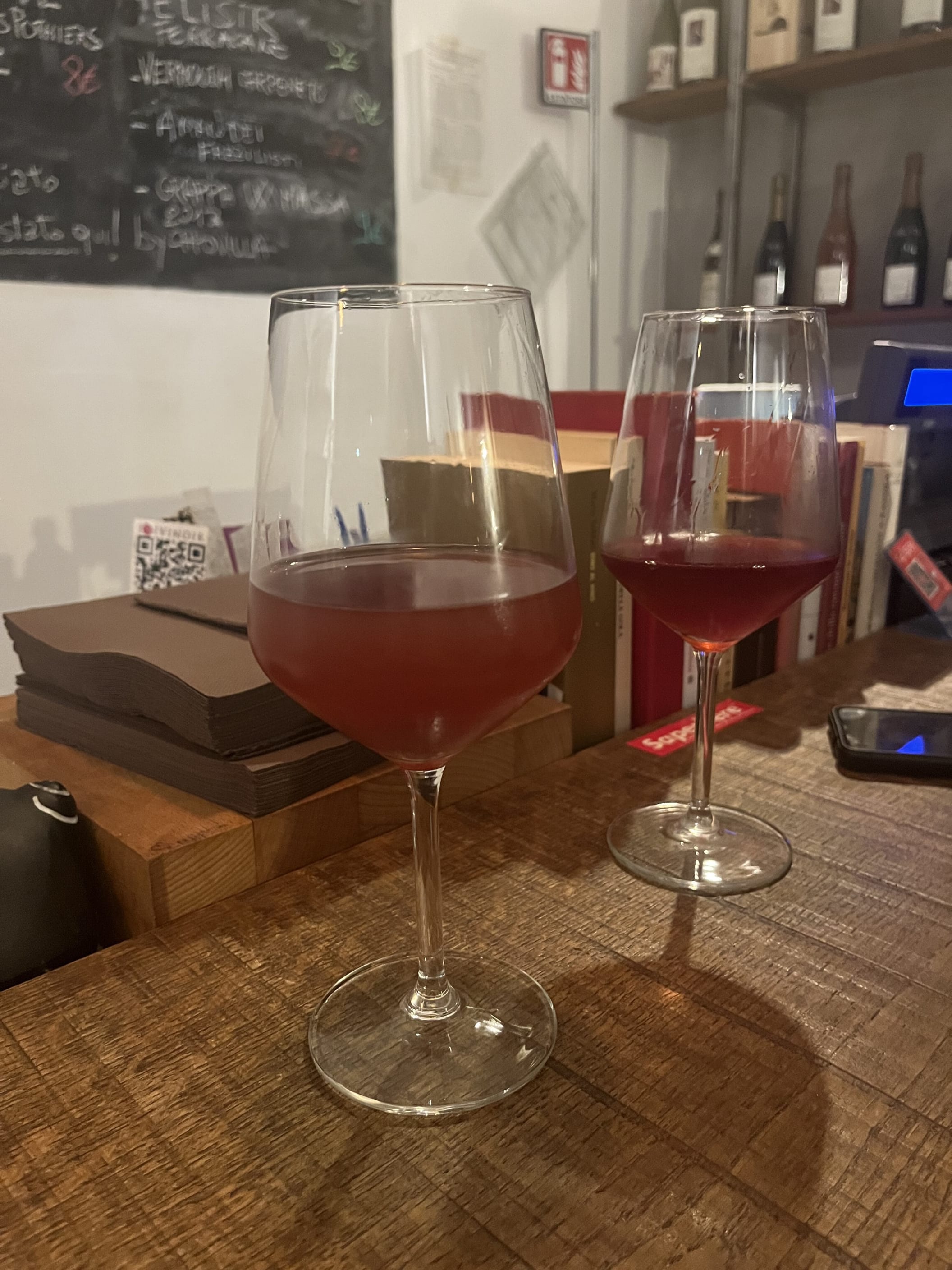 Vinoir
If you want to spend an evening sampling all the various wines and cocktails that Milan has to offer, then you have to head to Navigli Canal. Just remember to arm yourself with mosquito repellent because the Milanese mosquitoes are rampant. But once you make peace with the fact that you will probably get bitten, an evening by the canal is the perfect way to unwind after a busy day exploring the city. Start your evening at Rita, the cocktail bar mentioned above that essentially serves you a free meal with your drinks orders. Next order a drink from Backdoor 43, one of the world's smallest bars. You have to order your takeaway cocktail from the barman through a tiny door in the wall. Next wander down to Vinoir to sample some natural wines, stopping off at the vintage shops and record stores that line the canal, tempting tipsy tourists in to spend all their money. I was tempted, but didn't have room in my suitcase to take anything back.
The best vintage shops in Milan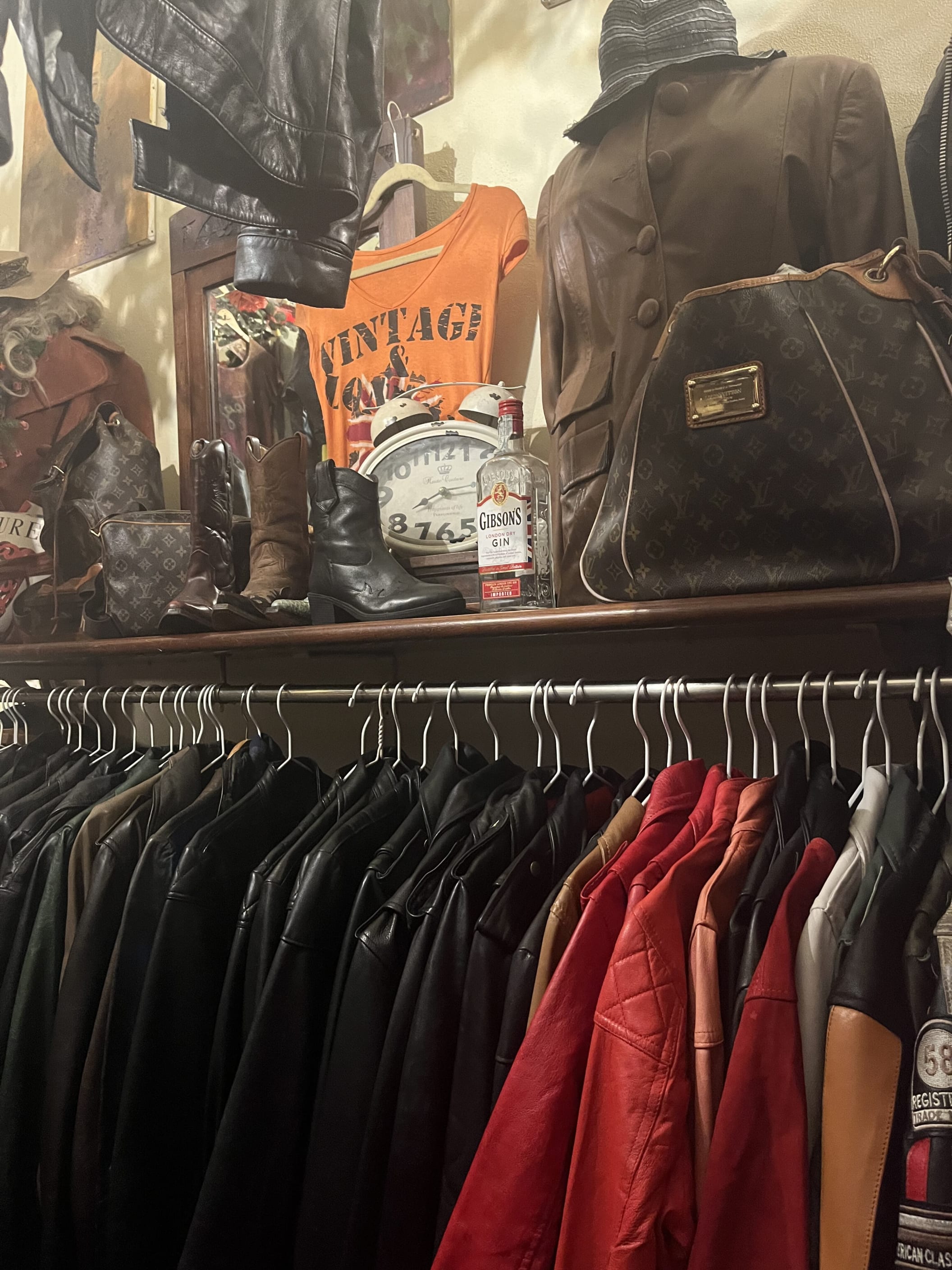 Guendj
Given that Milan is a global fashion capital, you might be interested in what its vintage shops have to offer. Humana Vintage is the easiest to find because it's a chain and has stores spread out across the city, each offering their own unique pre-loved wares. They have racks full of €10 pieces and items you can buy as part of kilo sales. Guendj Vintage is by Navigli Canal and it sells an impressive range of leather jackets, waistcoats and cowboy boots. It was a bit hot to be thinking about leather when we were there, but I wish I could go back with an empty suitcase and fill it up.
Wellness in Milan
If you fancy a wellness break after all that trekking around the city, then pay a visit to QC Terme Milano. The spa is in the heart of the city and offers over 30 different wellness practices. It's housed inside walls that date back to 500AD and includes the first bio-sauna to be built inside a tram, an underwater museum and a crystal-walled pool built around ancient archaeological remains. Prices start from €48 and you can visit in the daytime or in the evening for a peaceful experience away from the bustle of the city. If you're into running or cycling, then Parco Sempione is the perfect setting for a bike ride or a jog. Make sure you look out for the tortoises near the pond.
Nature in Milan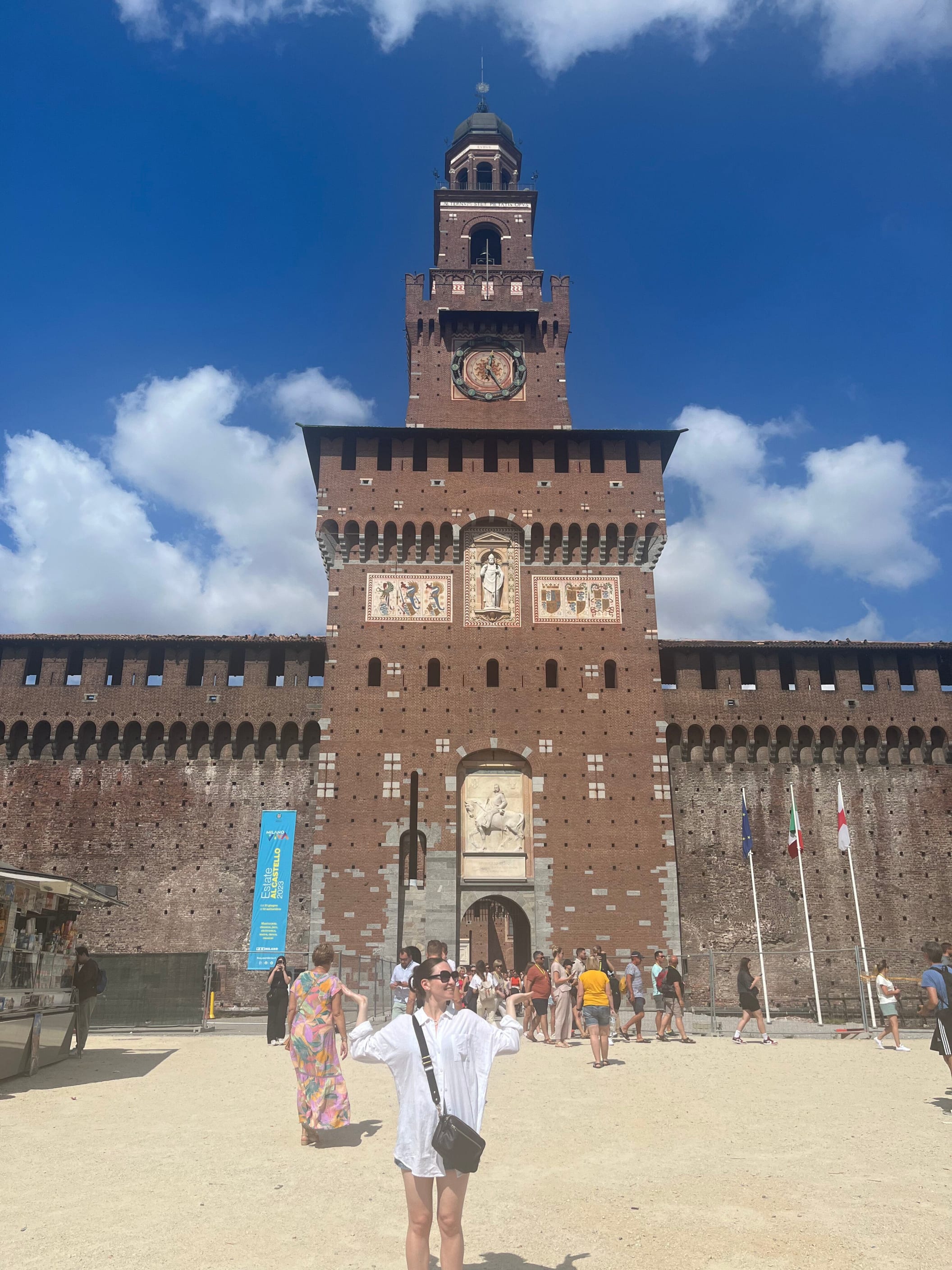 Castle Sforzesco in Parco Sempione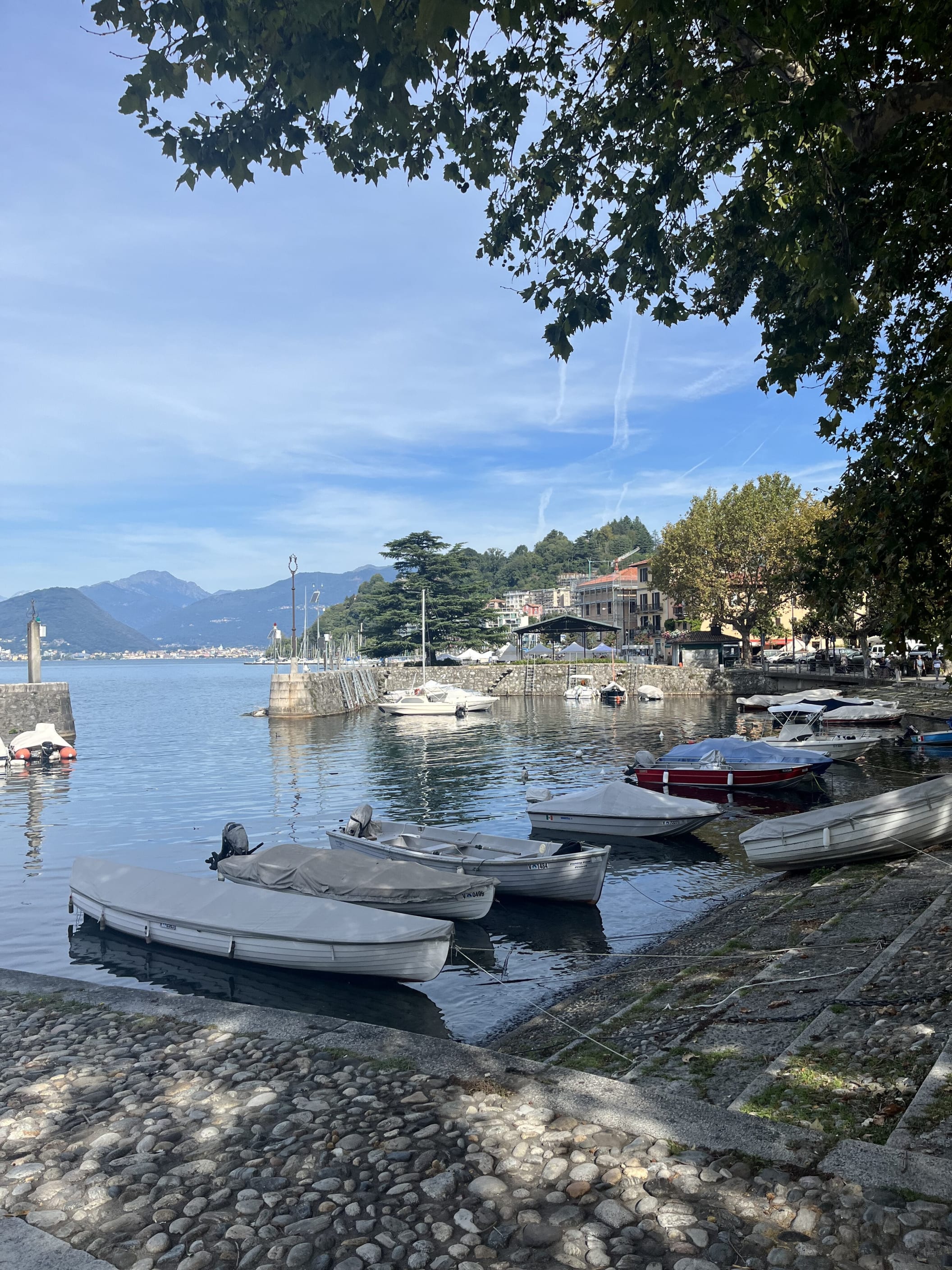 Lake Maggiore
In the city itself, you'll find Parco Sempione, a gorgeous park bookended by the Arco Della Pace – think Milan's version of Paris's Arc de Triomphe – and the Sforzesco Castle, a mediaeval fortress that you can walk through for free. It's also a lovely place to stop off for a mid-afternoon Aperol while you take in the sights and sounds of one of the city's best green spaces.
Another thing that makes Milan such an enticing travel destination is how easy it is to get to Italy's Great Lakes – Garda, Maggiore and Como. We went to Lake Maggiore, which is an hour and a half train journey from Milan city centre to Laveno-Mombello. Make sure you head off early to beat the crowds. Take the ferry to Intra where you can relax in the sun and swim in the lake to cool off. Stop off for a peaceful Aperol in the town square before jumping back on the ferry back to Laveno-Mombello for pizza at Kopi Club. Make sure you check what time the last train back to the city is and take in the magnificent views of the lakes as you travel back.
15 essentials for your next city break