Why is TikTok obsessed with charvas?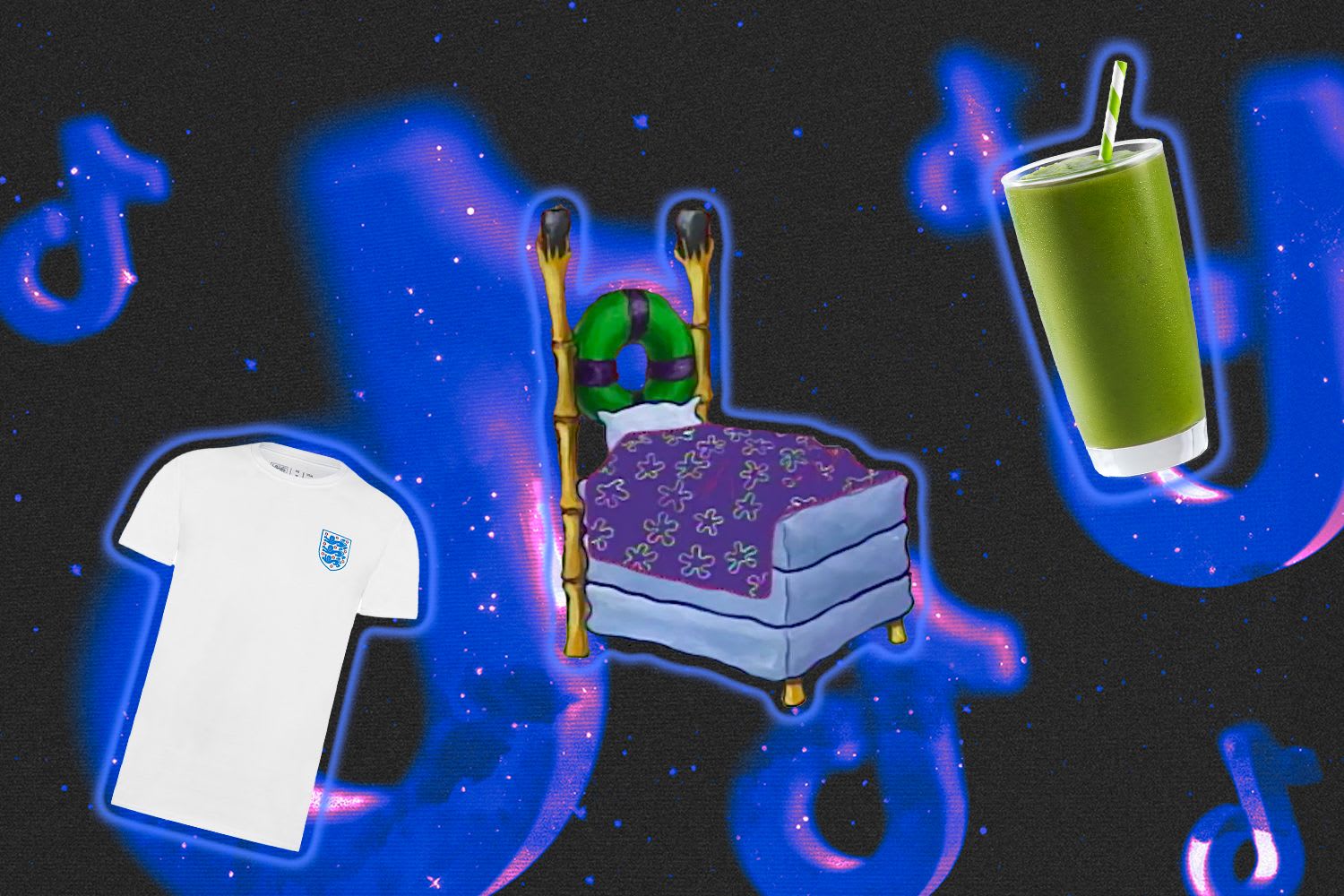 Plus the dreamy Disney song and pop culture analysis of lived in bedrooms that's taking over your FYP
image Team Woo
words Darshita Goyal
Hiya chronically online scrollers, the latest quasi-problematic TikTok trend is here and this time, it's proper British. Every once in a while, the clock app witnesses a wild resurgence of trends from the past. Think low waist jeans, comic sans and camcorders but also more questionable ones like '90s cocaine chic or ballet core with pro-ana branding, after all, internet fads are nothing if not cyclical.
The last few days have brought back a celebration (or fetishisation, depends on who you ask) of working class culture with the charva movement. Don't worry, making it all make sense below. Welcome to the TikTok Decoder, woo's weekly breakdown of TikTok trends, sounds and creators brought to you by Darshita Goyal. So the next time someone asks me why that screen time is so high, I'll say it's for the public :)
from the TIKtionary: charvas
you are missing out on some content here because you rejected our cookies. want to change that?
To be clear, there's no unilateral definition of the word charvas, let's say for now it's more a feeling on the internet. However, the term has long existed in Brit culture. Down south people use the word "chav" to talk about untamed youth, perhaps like a younger word for "geezer". But the slang seems to have its roots in a derogatory and classist stereotype. As per The Face, the Tory media previously used the word charvas to demonise working-class people and strengthen a class divide.
On TikTok though, it's more comical than that. Popularised by four lads - @IncogWhyDee, @KoolKidKStar, @ImmTizzy and @ABlaize.Lol - the term has over 400 million views with hundreds of videos propagating charvas culture. This means flexing your muscles, pointing a finger and raising an eyebrow instead of making the cutesy peace sign when posing for a picture. It also means you only drink lager, lots of it too, and say "keep it lemon" instead of keep it fresh. Oh and you exclusively wear baggy blokecore. The present movement also has a soundtrack: Just How You Like It by Kak Hatt and K.A.D.
freshly viral: injured baby bird
you are missing out on some content here because you rejected our cookies. want to change that?
If there ever was a video to prove just how random fame on TikTok can be, this is it. 18-year-old creator Molly Presnell posted a 5 second video of her hugging an injured pet bird with the text overlay: "My bird hit the floor too hard and broke her leg, I can't afford vet bills and I've had her since I was 8 years old". This post gained 4.2 million views (for context, Molly only has about 7,000 followers so the popularity is fairly new) and resulted in a GoFundMe campaign that raised $600 for Molly's bird. Over the last week, the creator posted a series of videos tracking her pet's recovery for the people who contributed. Wild.
comfort follow: @ReevCon
you are missing out on some content here because you rejected our cookies. want to change that?
If you thought design inspo boards on Pinterest were fun, wait till you scroll through New York-based architect Reeves Connelly's TikTok. The creator fuses his knowledge of interiors and buildings with his love for pop culture and analyses the bedrooms of famous characters to see if they look lived in. There's Phineas & Ferb and SpongeBob SquarePants but also Wizards of Waverly Place and The Suite Life on Deck. Nostalgia, soothing visuals and fun facts: it ticks all the boxes for a comfort follow.
we can hear it too: tangled, dreamy and disney
you are missing out on some content here because you rejected our cookies. want to change that?
Creator @Livvsdsmp sliced a 5 second audio clip from When Will My Life Begin, the dreamy song from Tangled that plays when Rapunzel fantasises about how good it would feel to finally leave the tower and enter the outside world. Here are the chosen lyrics: "Just smell the grass, the dirt just like I dreamed they'd be". Let's be honest, that's a match made in heaven for the TikTok audience who are obsessed with screens but can't stop thinking about touching grass, both metaphorically and physically.