The end of TikTok's Djerf era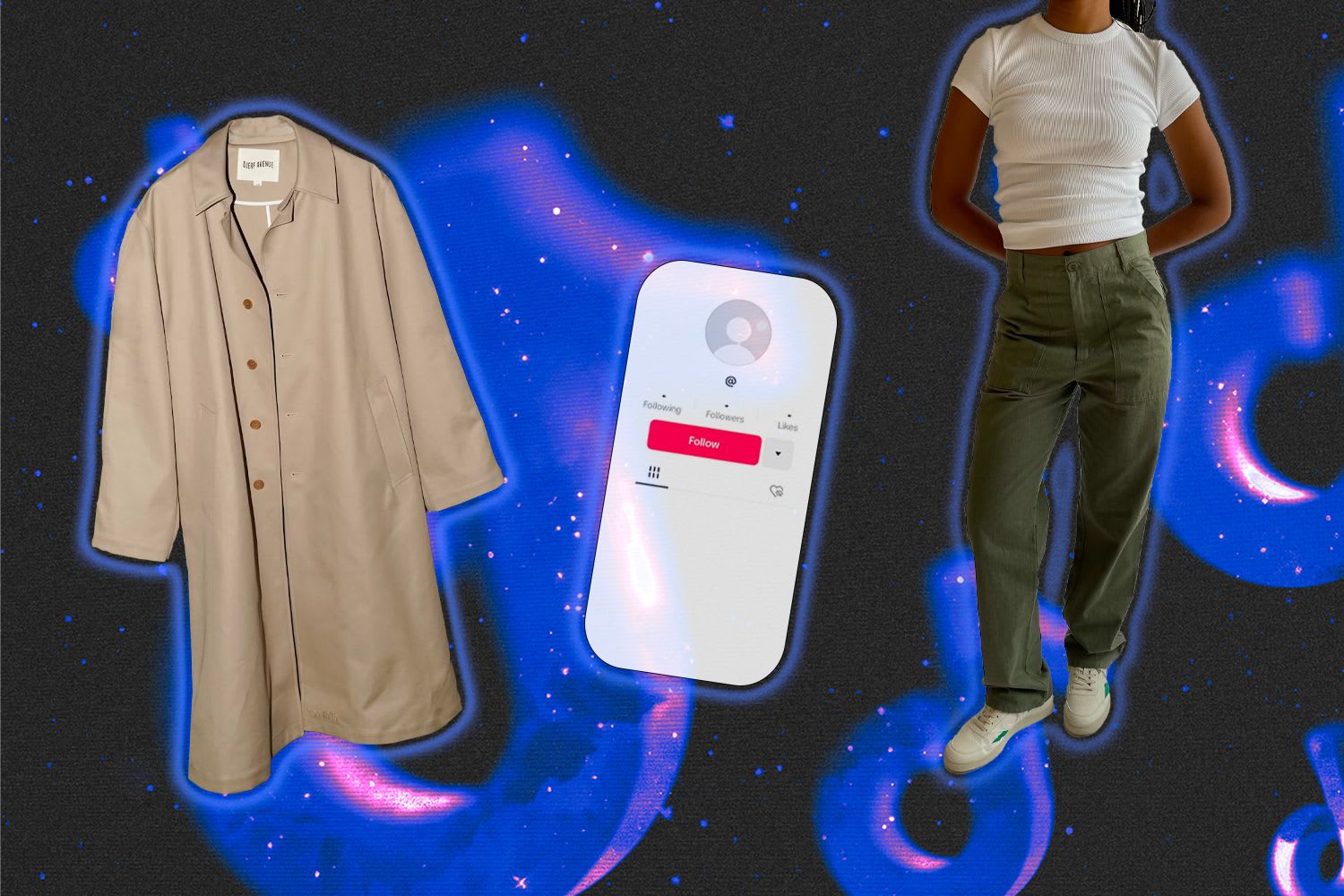 Plus Pookie bear paradise, the girl economy and other TikTok trends served fresh from the week
image Team Woo
words Darshita Goyal
Hiya chronically online scrollers, it's tea time. TikTok's latest hyper niche drama is here and this week it's parked at Scandi-girl heaven, Djerf Avenue. Yep, the clock app is infamous for shooting random creators to sudden and short-lived fame, but truly, it thrives and survives on controversy. Last month, it was the maximalist interior design girlies at war. Last week, Olivia and Lunden Stallings - the self-professed royals of lesbian TikTok - were taken down when their racist tweets from 2012 resurfaced.
But no one could have guessed that the internet's golden girl Matilda Djerf would be up next. If you're curious or clueless, don't worry, making it all make sense below. Welcome to the TikTok Decoder, woo's weekly breakdown of TikTok trends, sounds and creators brought to you by Darshita Goyal. So the next time someone asks me why that screen time is so high, I'll say it's for the public :)
make it make sense: the Matilda Djerf controversy
you are missing out on some content here because you rejected our cookies. want to change that?
TikTok is turning against their fave clean-girl creator for being, well... how do I say this nicely... a hypocrite. Matilda's brand, Djerf Avenue, propelled to fame in 2019 for selling beige trenches, minimal knitted tops and cutesy flip flops that helped us live out our hygge dreams. But the creator did not invent this trans-seasonal aesthetic (or the products that come with), she just capitalised on it.
Turns out, Matilda isn't okay with smaller creators doing the same. Over the last month, several micro-influencers who sell dupes of Djerf Avenue pieces have complained about their videos being flagged with trademark warnings. This ticked off Matilda's followers who believe dupes - or more affordable alternatives of aspirational products - form the fabric of TikTok communities. In fact, many creators claim that Djerf Avenue pieces are dupes of luxury brands. As with everything online, this has blown up out of proportion and Matilda has deactivated her TikTok, yikes.
we can hear it too: girl economy by Mina Le
you are missing out on some content here because you rejected our cookies. want to change that?
No matter which side of the algo you're on, the girls are girling. In a video, YouTuber Mina Le commented on the seismic rise of "girl" trends and said, "Hot girls are walking, girls are blogging, dinner is girl, 40-year-old men are babygirl. We are in a girl economy." As expected, this commandment has now become a viral sound, and tbf it slaps ~
freshly viral: @444Pray
you are missing out on some content here because you rejected our cookies. want to change that?
At the time of writing, TikToker Prayag Mishra has 1.9 million followers. Only ten days ago he made a video celebrating the 200k milestone. This rapid rise is quite rare. For context, even she's-everywhere-Tube-Girl has under 800k followers. As one comment on Prayag's recent video suggests, "this guy's claim to fame needs to be studied". SO, let's.
Toronto-based Prayag's cringe-cute posts follow a consistent pattern: they're sappy and snappy. He's always seated in his car with the sunroof open to the sky, this helps add to the main character feel of it all and makes Prayag's videos instantly recognisable. Instead of addressing a plural, distant audience, the creator talks straight into the camera, earnest and wide-eyed, as if he's on a FaceTime call with you. In a video, Prayag says "I'm always going to like your story even if we stop talking" and this post has 24 million (!) views. For some, he's the internet boyfriend we never had. For others, the incessant scrolling on his profile is pure disbelief, why do people like this man so much? Oh, and he calls you Pookie Bear…
from the TIKtionary: that's a body
you are missing out on some content here because you rejected our cookies. want to change that?
The internet took Y2K's obsession with body counts and gave it a 2023 glow up. Typically, if the person you're seeing trash talks your relationship or snapchats thirst traps you'd say they were red flags. Now, every fault – or fault adjacent – is added to their body count. So if they share their pizza crusts with someone else, that's an obvious con and you say "that's a body". Of course, take this with a grain of salt because sharing pizza does not equal sleeping with somebody, and neither does sleeping with someone equate to a problem - the magic of this trend is in its silliness.
comfort follow: @chloebeth4545
you are missing out on some content here because you rejected our cookies. want to change that?
Warning: strictly jokes only. Chloe Beth is the unhinged authority on how to become a stay at home daughter. Essentials include having a real estate mogul father, a holy trinity of bracelets and wintering at a ski lodge. Trust me, nothing is as impressive as watching the creator "girl math" her way out of a £5,000 Van Cleef buy. Big (money) slay.