Whatevercore: the trend for life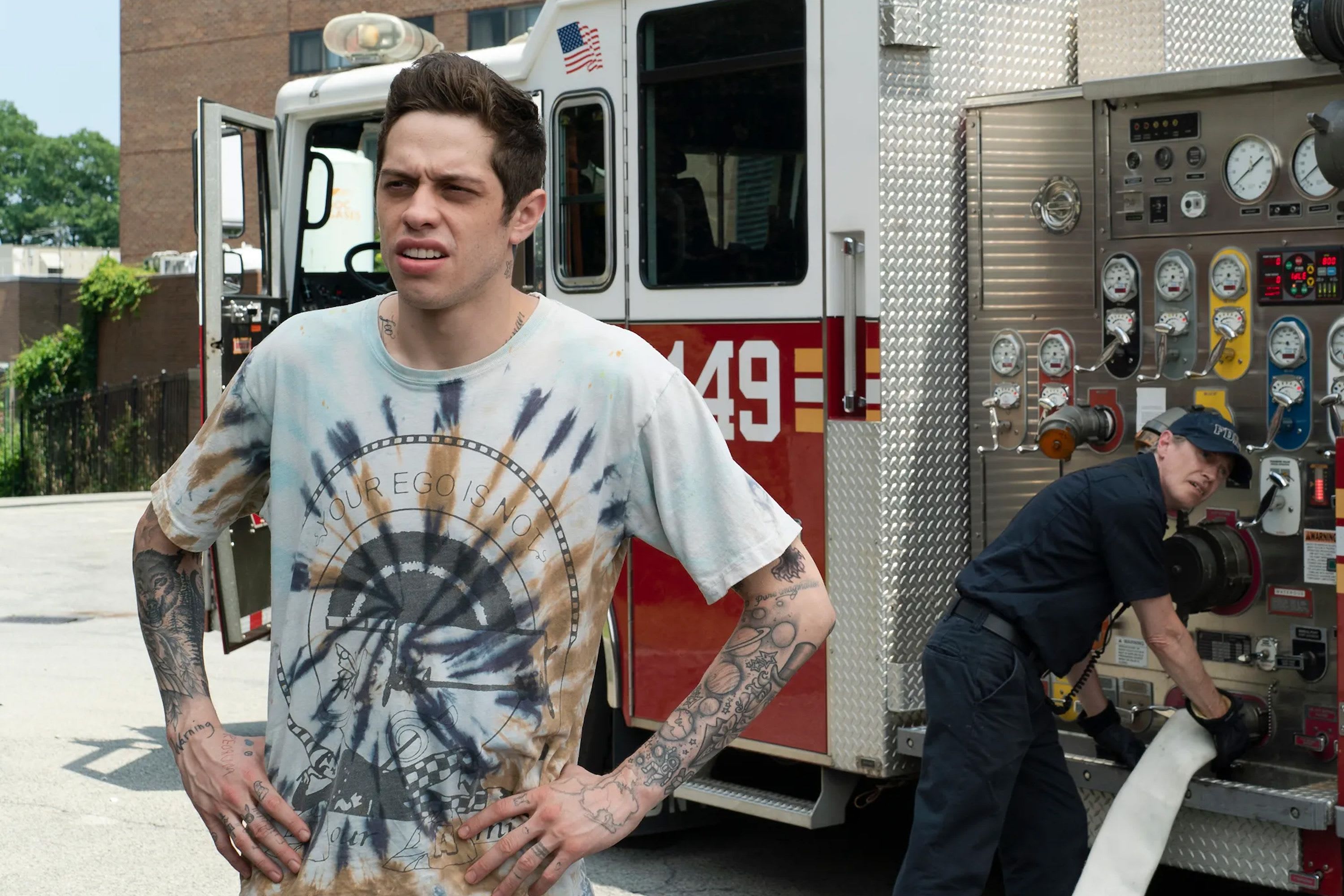 See it, wear it, enjoy it.
image King of Staten Island / Apatow Productions
words Rhys Thomas
Trends come and go, style is eternal. But at the same time, style has categories: smart, casual, sporty, all black everything, and the other one which we all often ignore or try to rise beyond which is, simply, wearing whatever the hell you want.
Personal style is a beautiful thing, a reflection of our own identities, tastes, and interests. But the idea is constantly at a clash with chasing trends or keeping up with cool designers. It's curious, because we still follow our own tastes within those trends too. If we're not staying loyal to brands we like, we're picky when it comes to colours, shapes, and material. And we all have pieces of clothing that tie the look together, garments that have stuck with us through the seasons. The tube socks you own a dozen pairs of, the jacket you wear over every look. Sometimes they're on trend, sometimes they're not, but they are consistently us.
Now what if we take these comfort clothes to the extreme, and just wear them all at once? Style so uncompromising it starts to influence others. We wake up, we see the clothes we want to wear and we wear them. What if we gave it a name? A name like whatevercore.
We just did. whatevercore (always lowercase, surely?) is about wearing things you want to wear. Maximum happiness, zero anxiety about looking good or assembling a 'fit the evening before. Long floaty shorts, the shoes you keep by the door because they're the comfiest ones you own (could be Crocs, could be Docs, doesn't matter). Hoodies and t-shirts you've had for years. Absolutely not changing your socks just to colour coordinate.
The king of whatevercore is of course, Adam Richard Sandler, of Brooklyn, New York. He's been doing it all his life. GQ has defined Sandler's personal style as being "basically identical to what you might wear at home or to the grocery store. Above all, a Sandler fit must be extremely comfortable and completely unpremeditated," and they list specifics such as "XXL tees, oversized golf polos and Hawaiian shirts," along with the HOKA sneakers and "biiiiiiig basketball shorts". But the specificity has a very simple, personal reason. "Anything that feels soft I usually buy," Sandler told Esquire. We can see Adam Sandler playing golf in 2004, looking very much the same as he did arriving for Jimmy Kimmel Live in June 2022. Yet despite being an eternal way to dress, the art of wearing whatever you want is possibly at its most popular right now.
JOCE/Bauer-Griffin / Getty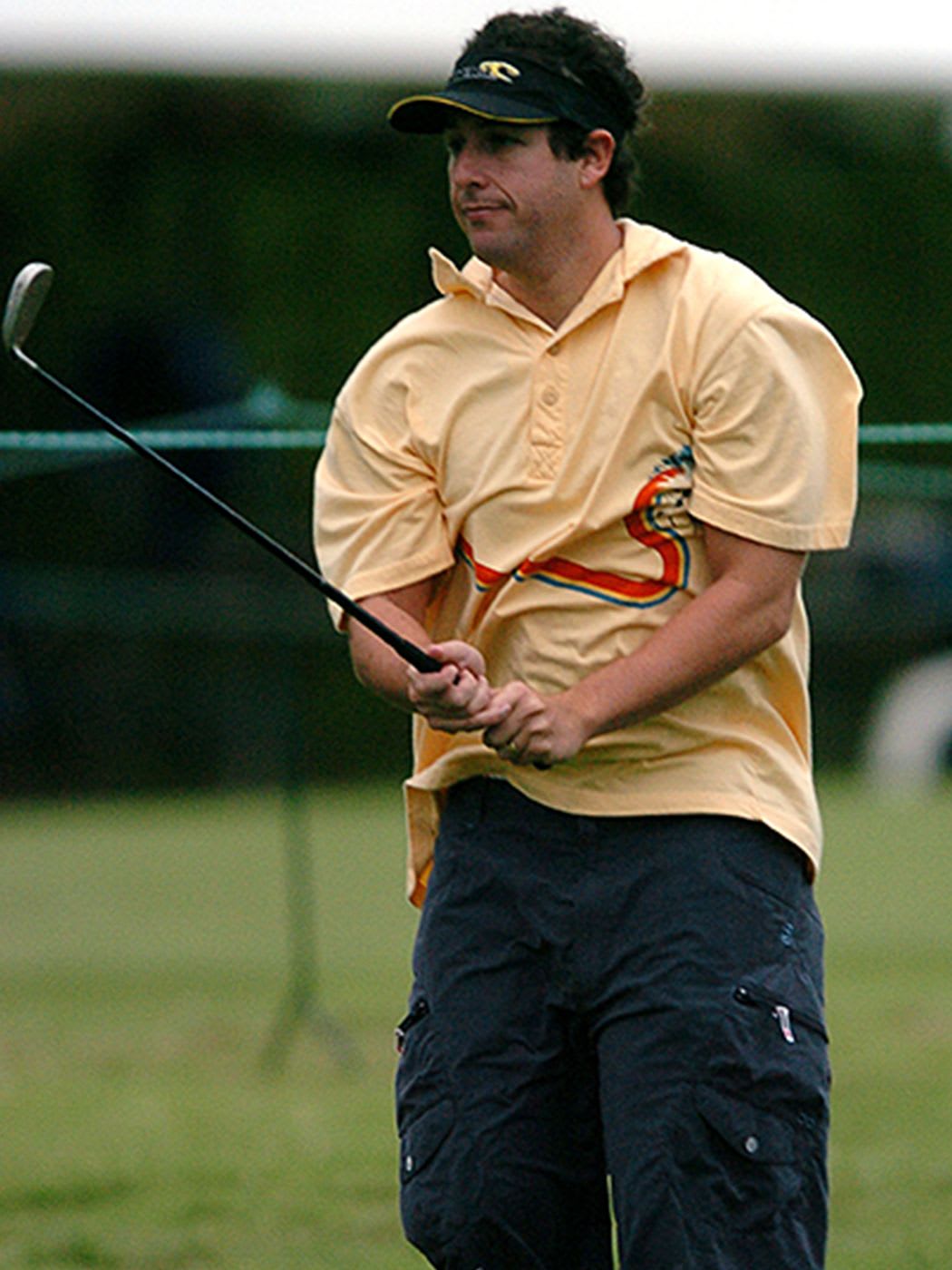 Steve Grayson / Getty
The Guardian once called the likes of Sandler slob-ebrity, but this isn't slobby, sloppy, or schlub-y (to use the Yiddish adjective Esquire felt best defined the look) at all. The polo shirts aren't stained in pasta sauce, after all. This is clean and positive.
Adam Sandler even said to Esquire that he wears "the same clothes a lot because after it gets out of the laundry it feels even better," and what's cleaner than fresh out of the laundry? Plus, we like it, we may even want to emulate it. Last year there were more web searches for Sandler-style than there were for Harry Styles' and Doja Cat's looks. Pete Davidson has previously called Sandler a fashion icon, while Justin Bieber often dresses in a Sandlerian way. That's as influential as it gets.
Really, he's so instrumental to the style that we could even call whatevercore 'Sandlercore' but other people fit the vision too, and the scope of the vision goes beyond his look. Additional whatevercore ambassadors include Mac Demarco, and 'The Dude' from The Big Lebowski. They all dress in relaxed garments that they like, often the key garment is way outside of the fashion of the moment, too: floppy hats, dungarees, snapbacks, knee-length shorts, ugly cardigans.
you are missing out on some content here because you rejected our cookies. want to change that?
Neither are particularly 'Sandlerian' yet their approach to style is very similar. Mac Demarco's pal Thundercat also qualifies. His look is closer to Sandler's thanks to the bold colours and sporty shorts, though Thundercat's signature short is a Muay Thai (leaning toward his interest in anime) as opposed to the longbois Sandler is known for.
This isn't just a male trend, either. You've heard of 'Weird Girl aesthetic', right? A look built on wearing "whatever clothes you want, regardless of what more popular trends say. It's mixing and matching various materials, textures, colors and patterns that all fuse into one bold look", as written in Stylecaster. But wearing whatever shouldn't be seen as weird. Just feel-good.
There is one female pop culture legend doing bits in the whatevercore world too. It's Billie Eilish, duh. Eilish has always dressed for her. Even when working with the likes of Burberry – it's head-to-toe couture while also being completely her own silhouette. When the outfit is less curated, like a during a gig, Billie often looks like a real student of Sandlerian style. Loose shorts, oversized tops. Comfortable, care-free clothing.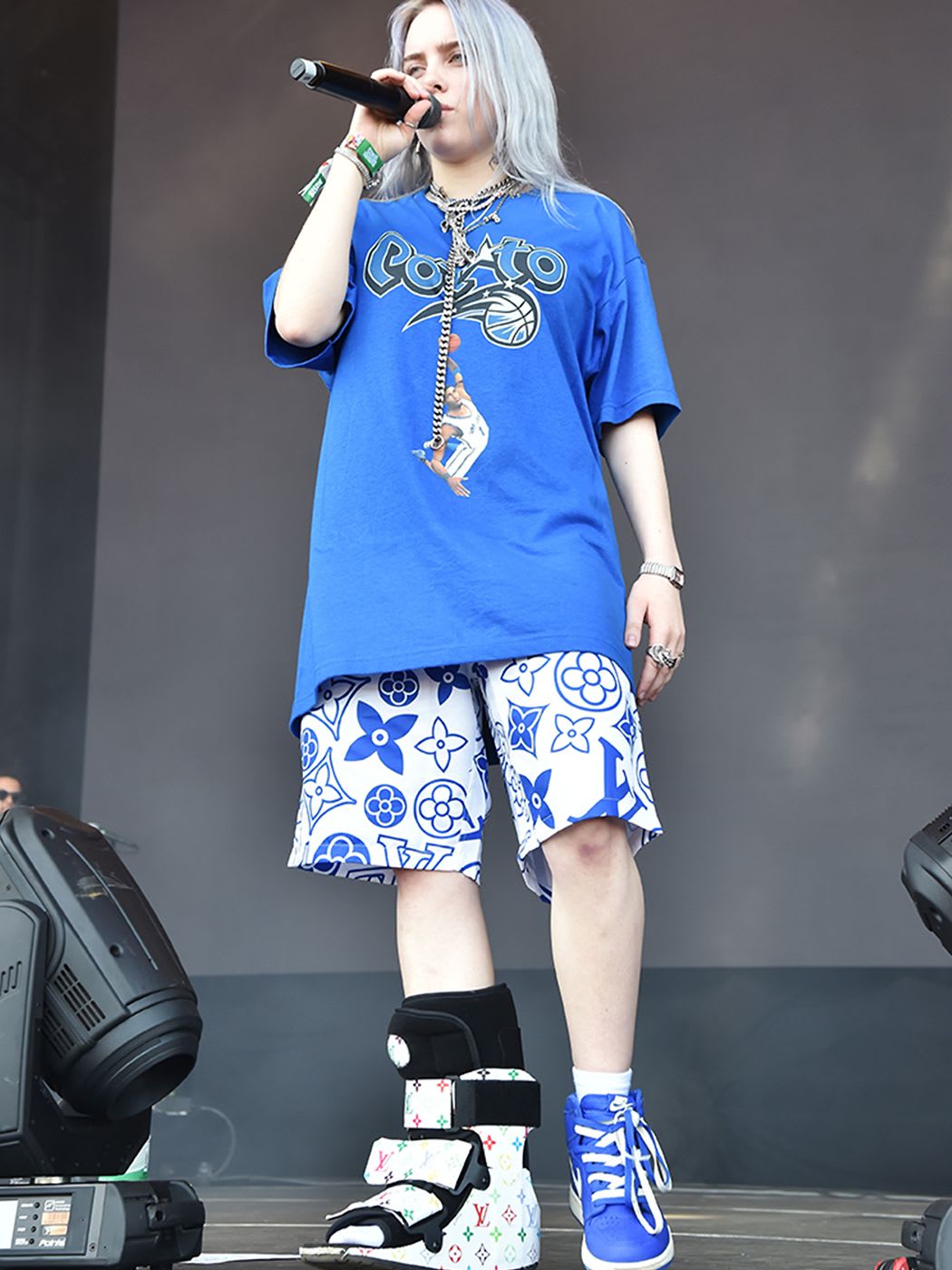 Jeff Kravitz / Getty
Bold doesn't mean maximalist, either. You could open the wardrobe and see a white t-shirt, white floaty trousers and white air forces, and want to wear that with your favourite jacket; though you could just as well decide you're not going to leave the house without wearing less than twenty colours and a turquoise fedora for a few months. Nor is it necessarily uncoordinated, though it can be. Typically it's just not obviously coordinated. But the point is, it's whatever.
But crucially it isn't made to make any statements beyond self-expression. There's no idealism, no subculture alliance. It's simply someone wearing whatever they want to wear, without compromise. If 'dressing in whatever' has a specific influence, it is 'slacker style'. However, slacker style tends to have more of an anti-materialistic, anti-authority slant (as opposed to being apolitical). Kurt Cobain's shabby baggy jumpers, ripped jeans, converse, and crucially quirky additions like the now-iconic women's white oval sunglasses from Christian Roth's 6558 series (which look like Jackie O sunglasses) is classic slacker style.
The anti-materialistic quality of grunge music also shares a lot with slacker style; though 'slacker' is slightly older – having hit popular culture as early as 1985 film Back to the Future, and slacker rock (such as the band Pavement) is its own distinct genre. With whatevercore, there's no pressure to drop materialism. The choice to catch the latest drip or not, is yours. Whatevercore says "yeah I am getting the Palace x Gucci football top with the strawberry pattern, because it's sick. And I'm going to wear it with some trousers I've had for six years and a cardigan my ex left here by mistake, because it's warm."
whatevercore is perfect for the world we occupy, a world in which we're all looking toward comfort and wellness beyond all else. Maybe it doesn't even need the 'core' element, because it's not fleeting. It's just the clothes we want to wear, so like, whatever.