The Air Force 1 turns 40, Nike are celebrating
The flawless sneaker has been helping us look effortlessly fresh for 40 years
image Nike
words Rhys Thomas
One day in 1982, way back when Late Night with David Letterman was just launching on television screens in America and Margaret Thatcher was half way through her time as the UK's Prime Minister, a guy called Bruce Kilgore was sitting in the Nike office in Beaverton, Oregon. He was putting the finishing touches on something that would change the world. A new basketball sneaker, Kilgore's first basketball sneaker for Nike.
The team involved in the design included biochemists, podiatrists, and aerospace engineers. They developed technology utilising pressurised air, which made the creps more flexible, elastic, and durable, while keeping them lightweight. "Air in the box" was the slogan, the shoe was called Air Force 1.
Advertisement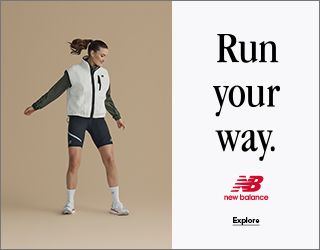 you are missing out on some content here because you rejected our cookies. want to change that?
There have been more than 2000 iterations of the Air Force since then, roughly one a week, across five styles: superlow, low, mid, high and super high tops, endless colourways too. But the all-white low-top is the one that cemented the silhouette's status as a classic, by many accounts, it's the perfect sneaker.
Fresh, in a distinctive sporty-casual shape, and super wearable on and off the court. If anything, the sneaker has only become more popular in recent years. Addison Rae, Justin and Hailey Bieber, Bella Hadid and Kendall Jenner have all been 'papped' wearing Air Force 1s.
The swoosh has been celebrating four decades of Air Force all year, and rightly so, it's constantly been one of the most popular sneakers around for the entirety of that time. It deserves a party, as we all do.
you are missing out on some content here because you rejected our cookies. want to change that?
Most recently, Nike has unveiled its Join Forces Pack, a new collection referencing the creative powerhouses and places that have changed the cultural landscape in that time. The birth of hip-hop in a New York block party, vintage clothing via its spiritual home of Los Angeles. Jookin, the huge street dancing phenomena born in Memphis. Houston's slow, loud and banging (SLAB) evolution of hip hop, and Chicago, a place with too much cultural influence. Here Nike have decided to highlight one of the biggest recent Air Force moments – Virgil Abloh's "Figures of Speech" exhibition, which debuted at the Museum of Contemporary Art (MCA Chicago).
Each moment and city is referenced through its own Air Force. New York's features the white sneaker with black Swoosh branding, gold-tinted "1973" and "1982" hardware celebrating the introduction of Nike Air technology, and the words "ORIGINS" and "BRONX" stamped on the outsoles; for example. They're all stamped with a '40' imprint, too.
Alongside new sneakers, Nike have made a series of videos to commemorate the sneaker, showing communities of people across the globe who have joined forces and pushed one another in order to achieve their dreams. Inspiring stuff!
You can view all of the anniversary sneakers here.