Smelling Good, Feeling better: Is Fragrance a Form of Self Care?
Perfume makes us smell good, but can it make us feel good too? We take a look at the science behind scent
image Roman Melnychuk
words Murray Clark
As Confucius once said: if you want to bump uglies, you better smell good. Maybe it wasn't Confucius. But the point still stands. For a while, science has proven time and again that physical attraction is often linked to the olfactory, as in, the things that are related to our sense of smell. It can get pretty primal. A 2013 study exposed 115 heterosexual men to the body and genital odour of 45 heterosexual women, and found that testosterone and cortisol levels (two hormones that regulate masculine development and stress levels) increased if the smells came from fertile women. The same study found that levels dropped if the woman in question wasn't ovulating. Smell has always had a link to sex, though scientists are still divided on the reasons why.
Big business has tried to bottle such lightning for years. While the science is slightly more complex than a simple, 'smell good = get laid' equation, major fragrance brands have long leaned into the sexual attraction part of it all. After all, the baser the instinct, the bigger the bottom line. And sex sells. For years, fragrance campaigns utilised highly sexual imagery that bordered on the controversial; Tom Ford placed one of his debut scents between the oiled up legs and breasts of a naked model; hip-hop mogul P. Diddy released 'Unforgivable Woman', which saw him pressed up against a woman on a stairwell; Versace often greases its men up in tiny swim trunks as they carry enormous bottles of fragrance (or have Hailey Bieber roll around on a beach in a bikini). You get the picture.
Advertisement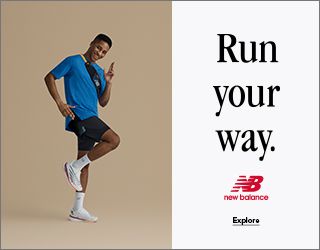 "Just as sex once sold, so too does the image of the great outdoors, of vacations, of escape – a sense of smell that changed during the pandemic, and in recent months as we get a handle back on real life"
But that's slowly changing. Just as sex once sold, so too does the image of the great outdoors, of vacations, of escape – a sense of smell that changed during the pandemic, and in recent months as we get a handle back on real life. Look to Louis Vuitton. While the French juggernaut's earliest fragrance invoked a vaguely masculine sense of adventure (amber-coloured bottle, big bold font, heavy sense of musk), a new direction was taken from 2020.
A new release saw a selection of unisex fragrances that were neither traditionally masculine or feminine, and they broke away from the standard loaded titles of 'Eros' or 'Guilty' that are favoured by competitors. Bottles were clean, in a range of hues, and went by names of 'Sun Song', 'Cactus Garden' and 'California Dream', and all were brewed by the house's master nose (the proper title for a person who makes very fancy fragrances) Jacques Cavallier Belletrud. This new line wasn't about sex at all, but about escape – and conveniently released at a time when we were all under indefinite house arrest.
Le Labo, Diptyque and Comme des Garçons are three examples of the new school that have eschewed 'concepts' entirely, instead going for pared back fragrances that are firmly unisex, and without a clear brand imprint. Of particular note is Le Labo's 'Santal 33' mix, a blend of Australian sandalwood, cardamom, leather accord, iris, and ambrox. It is a reassuring, rather unsexy smell, like being in a library with all the doors open – and it is one of Le Labo's most popular scents.
you are missing out on some content here because you rejected our cookies. want to change that?
So why do we now prefer the smell of fresh pastures over packed out Milanese nightclubs? Because in the age of heightened self-care and wellness, we want fragrances to not only stimulate our sex appeal, but soothe our anxiety. A 2018 study from Japan's Kagoshima University found evidence that particular scents can act as an emotional deeasculator of sorts. By administering linalool (a naturally occurring substance found in flowers and spice plants) to mice, scientists found that the scent reduced neuronal activity in the same way as anti-anxiety meds work. What's more, extensive research has shown that the power of smell has the strongest link to the part of the brain that powers our memory and emotions; this is why particular fragrances can invoke feelings of nostalgia and comfort.
These trying times could be a reason why many fragrances have pivoted from the old way of thinking. The most successful scents of modern times have understood that this isn't about gendered sex appeal; ideas of beach breaks, cocktails and, ultimately, comfort, have universal appeal. There's still going to be a bottle of Paco Rabanne flying around. But get you a fragrance that can do both. You may just be happier (and, thankfully, still hornier).