The Menswear Brands Confronting Fashion's Sustainability Problem
Luxe sportswear, sustainable cottons and innovative textiles to get you looking good without feeling bad
Re-formulating shopping habits to re-wear and upcycle, explore vintage, and buy smartly and sustainably is the defining ethos of 20s fashion. It's no longer possible to pretend you don't know how much harm the fashion industry as a whole, and certain megabrands and fast fashion conglomerates in particular, are causing.
When you're buying new, it's becoming all the more difficult to determine what's greenwashing and fast fashion disguised as eco-friendly, and what's actually sustainable, forward-thinking, and supportive of burgeoning young brands. A recent report found that 60% of claims made on the high street and by major brands about their sustainability and green claims were misleading. Much of the focus is also on womenswear, the domineering market in fashion, and more conversation and analysis of the menswear market has to happen.
Advertisement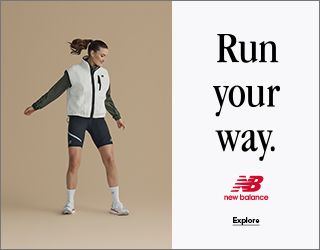 Here, we round up the brands that guarantee a more responsible purchase. Not only choosing more sustainable fabrications, organic and recycled materials, but knowing their supply chain and paying their workers fairly.
Noah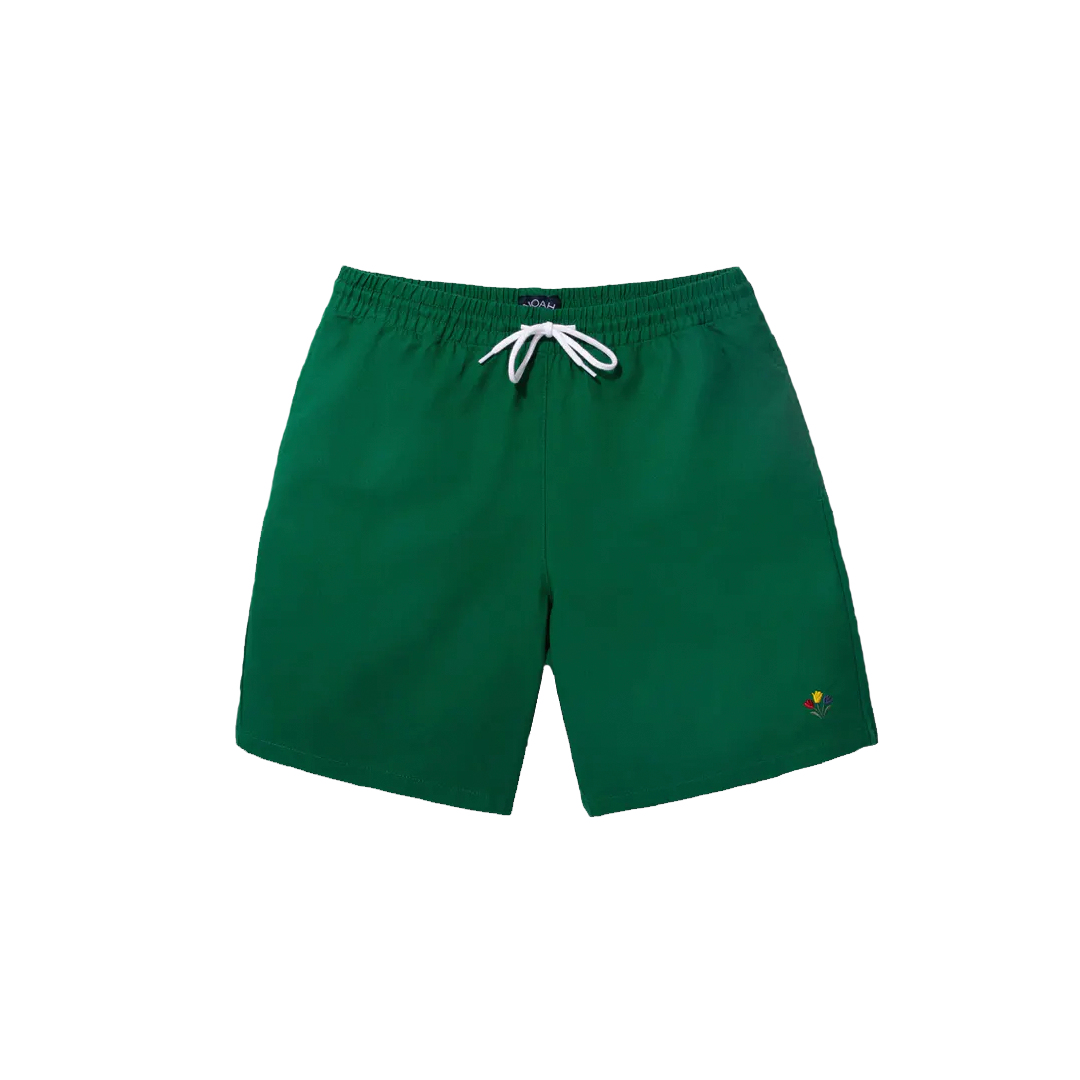 Noah - Cotton Twill Shorts
Noah
£ 105.00
Noah is the New York-based label creating clothes that live longer than the latest trend-cycle. Drawing inspiration from music, skate, and surf cultures, the brand offers a wide-range of high-quality garms meant to stay in your closet for a lifetime – from jeans built to intentionally fade over time to a reversible trench coat, crewnecks, t-shirts, beanies, leather belts, wallets, and more. Providing full transparency behind its process, the label also lists the stories behind its carefully-selected fabrics online. Even better, Noah is dedicated to supporting the causes and people that matter to them by donating one per cent of all profits to grassroots environmental non-profits via the 1% For the Planet Pledge. So far, the organisations have included Feminist Bird Club, which provides members of the LGBTQIA+ community a safe chance to connect with the natural world; Billion Oyster Project, which works to revive New York's depleted oyster reefs; and Sea Shepherd, which helps protect and conserve wildlife throughout oceans across the world.
Space Available
Space Available: Case Study Black
Space Available
£ 69.00
From graphic t-shirts printed with water-based ink to speckled chairs built from piles of collected trash, Space Available is the Bali-based design studio specialising in eco-friendly and 'radical' streetwear solutions. Made by a collection of designers, artists, scientists, and environmentalists, the brand offers a range of graphic short and long-sleeve tops crafted from repurposed waste and plastic from local beaches. The brand's latest collection, a collab with South Korean DJ, record producer, and designer Peggy Gou, features stitched-up white, blue, and black t-shirts hand-dyed by mango, kepang, and Indigoferea leaves – a guilt-free addition to any streetwear fanatic's collection.
Wawwa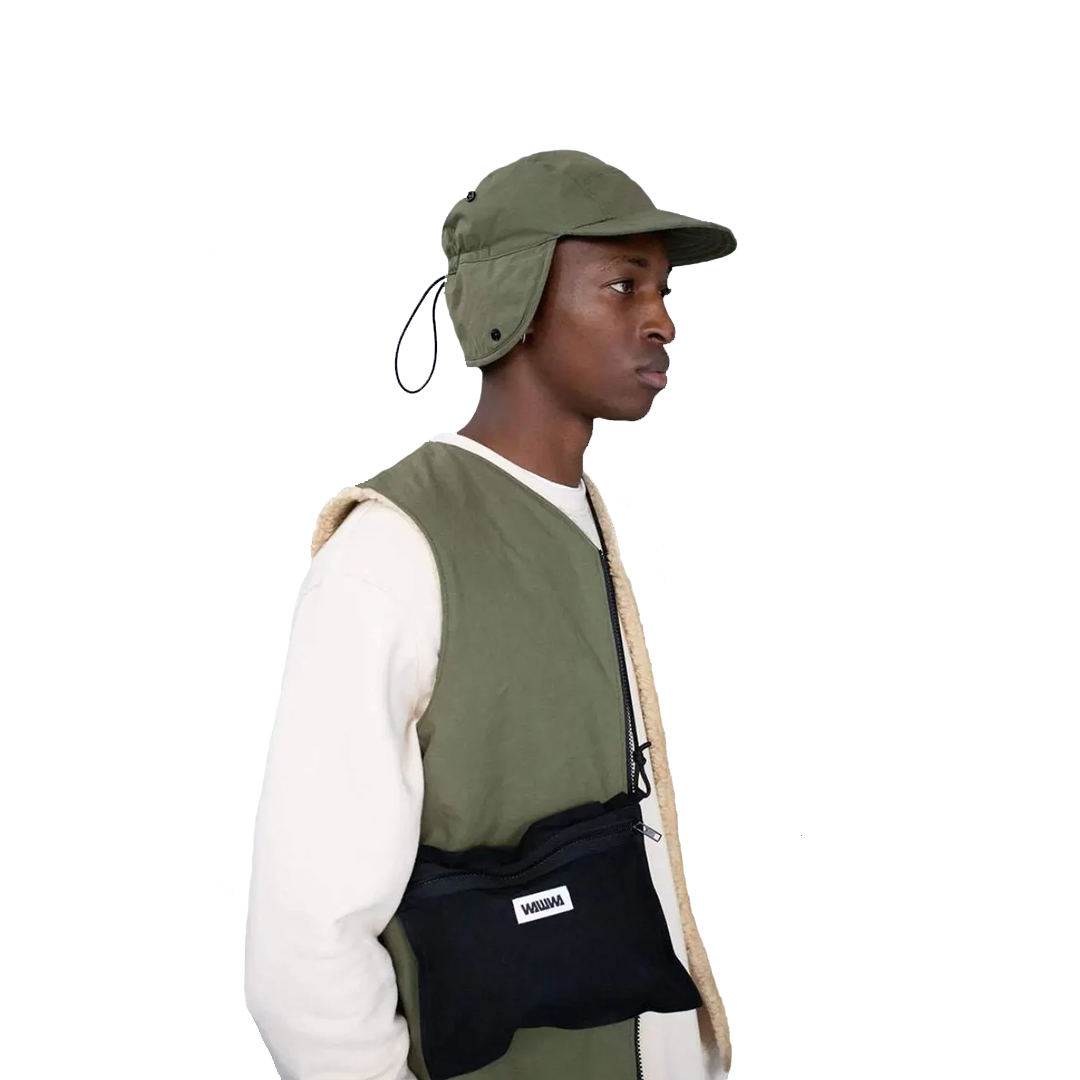 Wawwa - Sully Sherpa Vest + Cap Set
Wawwa
£ 158.00
Wawwa prides itself on durable design and local Portuguese production, and offers up organic and recycled menswear with a streetwear aesthetic, including a line-up of sleek accessories and printed T shirts. From 2017, Wawaa made its products completely vegan, and by 2018 had started using recycled materials for our clothes. The mix of textures make things interesting, classic yet fashion forward – check the Sully Sherpa Vest and Cap Set, made of waxed cotton and sherpa, with a versatile reversible lining. It's shirt three-packs make stocking up easy too. Many of its items are made-to-order, a much more sustainable and anti-waste production method.
Pangaia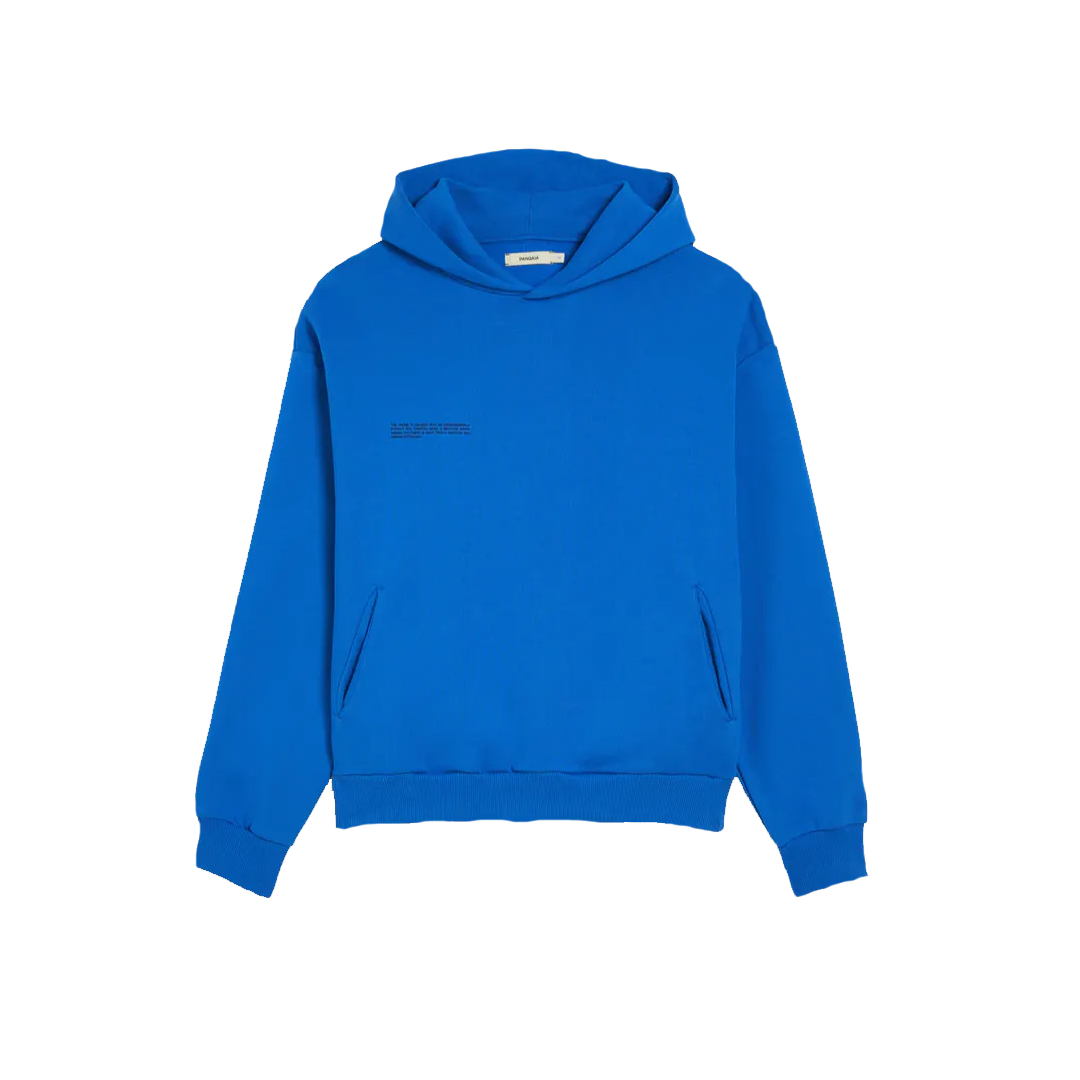 Pangaia - 365 Signature Hoodie
Pangaia
£ 135.00
If you're on TikTok you'll likely have spotted a primary coloured Pangaia set. The materials science company is at the forefront of new fabric innovations, from grape leather to flower-based down in padded jackets rather than duck features, bio-based fleece and peppermint-infused cotton. The Fungi capsule is inspired by the magical, mysterious and medicinal world of fungi and their contribution to the regeneration of life on Earth - its hoodie colours, from a pale yellow to a wilder blue, are informed by fungi found across the world. Check out its best-selling tracksuit sets in a rainbow of colours, puffer jackets, and recent additions to its activewear range.
Colourful Standard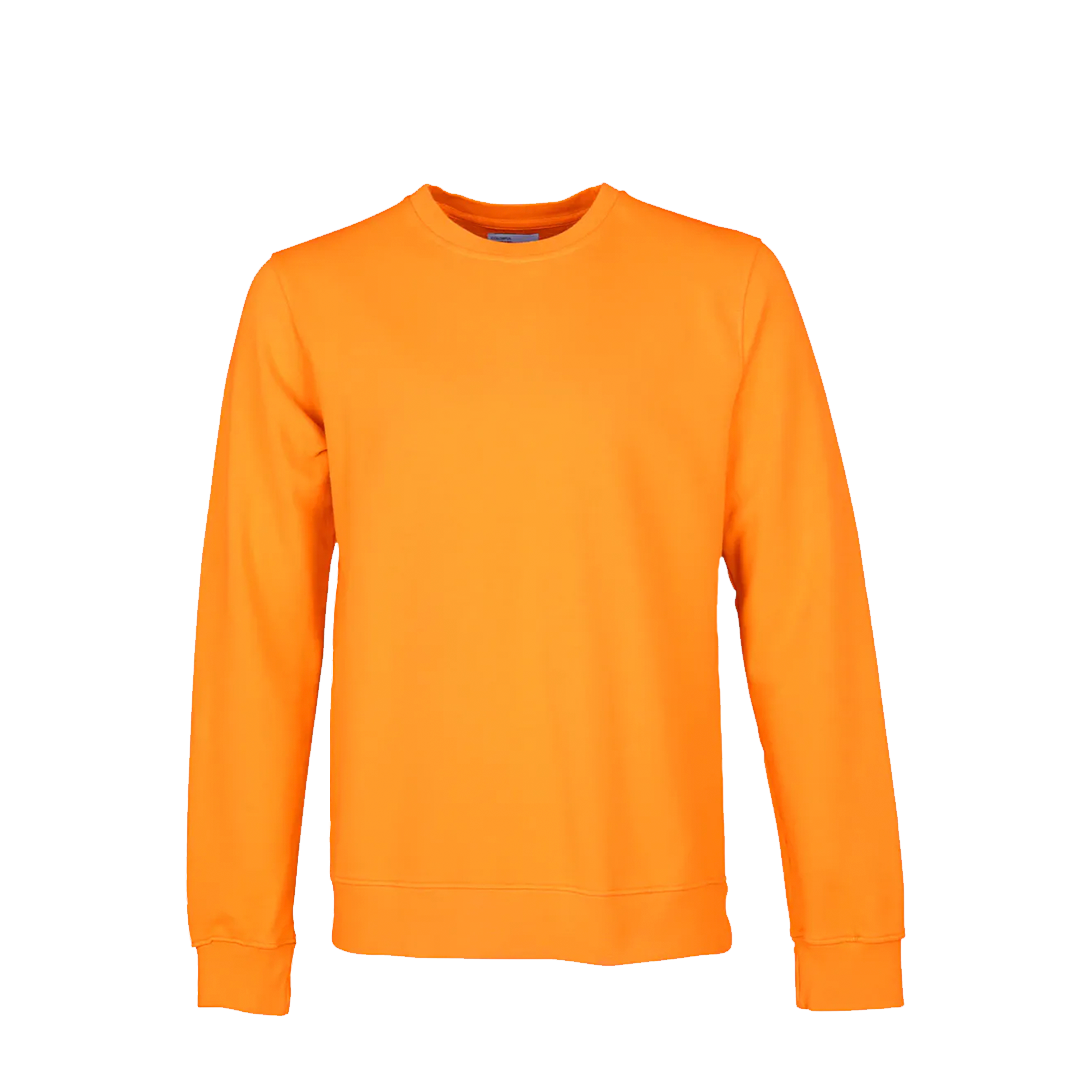 Colourful Standard - Classic Original Crew
Colourful Standard
£ 60.00
Colourful Standard champions organic cotton and recycled merino wool in its comfortable staples. The Danish brand's founder, Tue Deleuran, also founded the RTG group in Portugal (the hub for sustainable fashion production), which manufactures sustainable textiles for Colourful Standard and other brands. The eco-responsible label uses wool that is certified by the Global Recycled Standard, and its organic cotton yarn is GMO-free. What's more, it's all pre-washed so nothing will shrink in the wash. Classic crew necks and comfy joggers come in staple heather greys and sunny oranges, coffee browns and hunter greens, appealing to any colour lover.
Asket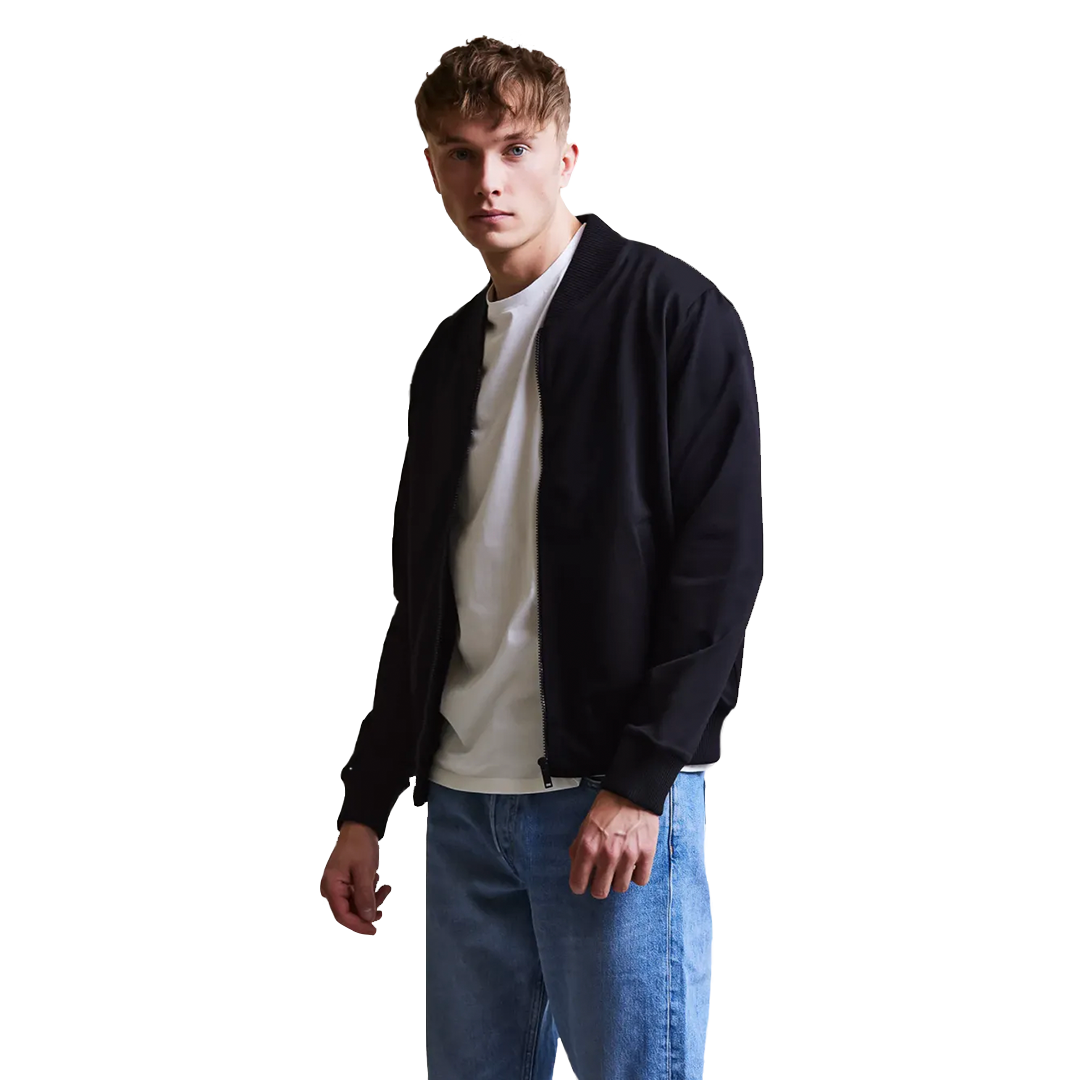 Asket - The Long Sleeve T-Shirt
Asket
£ 50.00
Scandi style done responsibly. This classic apparel brand hails from Stockholm, and centres on a thoughtfully neutral palette. Positioning itself against high consumption fashion, Asket disregards seasonal collections and, instead, builds on its single permanent collection. Well crafted items, from knit polos to t-shirts, roll necks and Japanese raw denim, will help you reduce your wardrobe to an understated capsule that weathers all the seasons. Garments are labelled with their impact, cost breakdown and traceability for full transparency. Organic cotton, recycled wool, and responsible cashmere - this is the go-to for high-quality, timeless knitwear. Peep those killer ribbed wool beanie hats.
Hiut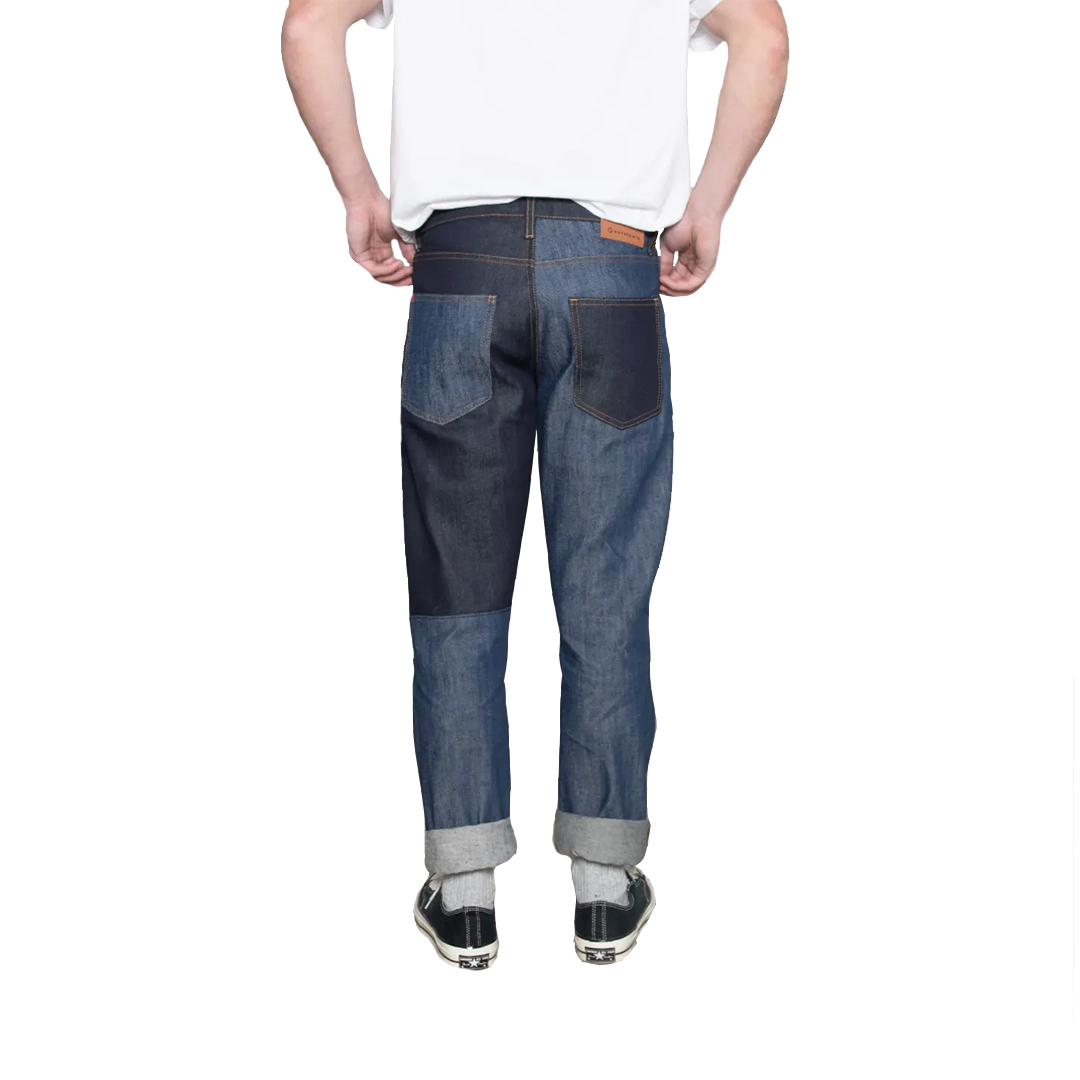 Huit - Landfill Dropout, The Work @ Indigo #2
Hiut
£ 250.00
Do one thing well, is Hiut's motto - and jeans are their thing. They're bringing denim manufacturing back to the small Welsh town of Cardigan, where a large proportion of its 4,000 person population was employed in a local denim factory for three decades before its sudden closure. The Welsh jean company has restored the local industry and become a cult global brand - with some iconic slim, tapered, and relaxed styles - exporting 25% of its wares across the world. The care and detail is apparent in their process; Hiut takes about one hour and 10 minutes to make one pair of jeans, compared with 11 minutes at a highly mechanised jeans industry giant - a machinist makes a pair from start to end too. These are classic-looking selvedge jeans, a premium kind of denim made on shuttle looms. Join their No Wash Club to save water and be left with the most you-fitting jeans imaginable.
Raeburn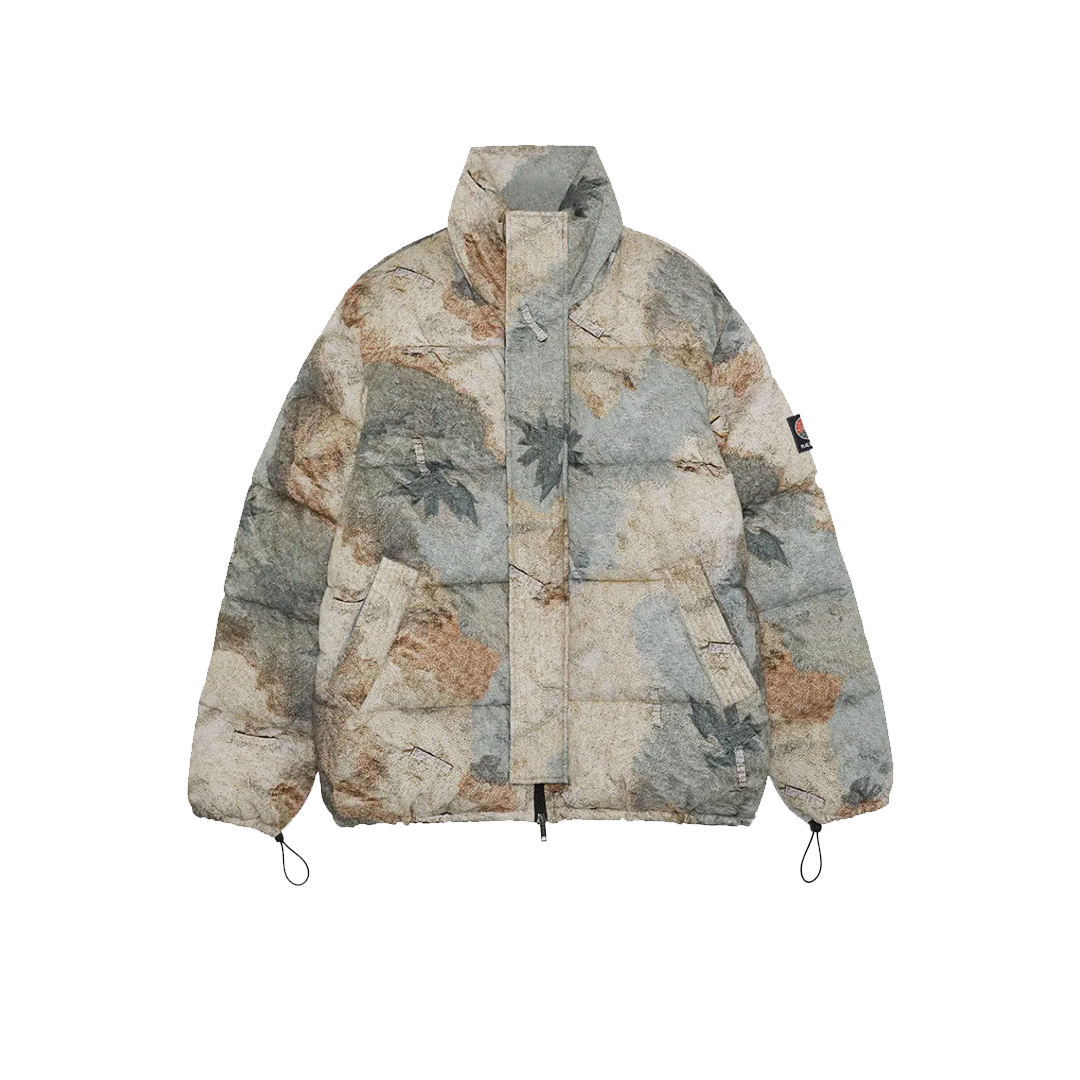 Raeburn - Dapple Puffa Authentic
Raeburn
£ 349.00
Raeburn is an innovative, design-focused sustainable apparel brand from the designer Christopher Raeburn, who's known for his work at Timberland and years of imaginative designing with surplus fabrics. His east London design lab opened last year, a space for fashion design innovation and creative thinkers in the local community. Manufactured in Portugal from 100% GOTS certified organic cotton, the menswear is heavy-duty, with splashes of interesting prints and colour palettes - check the dappled parka, an all-over digital print inspired by a 1950-60s Yugoslavian Dapple Camouflage suit. The RAEMADE collection is a particular highlight – combining craft, quality and responsible design for striking menswear pieces constructed from unexpected surplus materials.
Black Horse Lane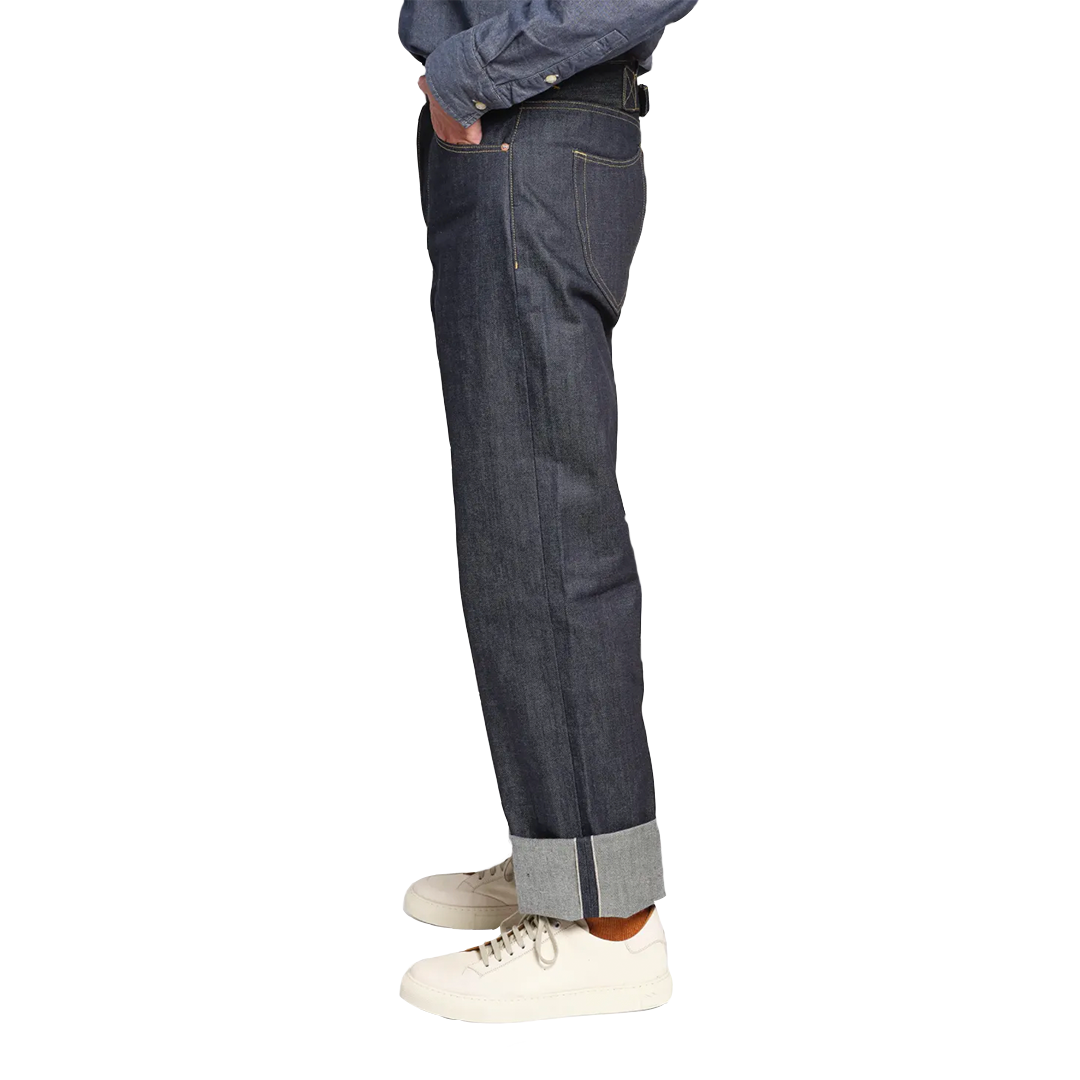 Black Horse Lane - SE1 Straight Wide Indigo 15OZ Italian Raw Denim Mens Jeans
Black Horse Lane
£ 265.00
Black Horse Lane is London's craft jeans maker with its very own atelier on Blackhorse Lane in east London that employs the local community. With a specialisation in handmade denim jeans of the selvedge and organic raw variety, it runs a repair service and also recently added a made-to-measure service, to cater to any body type or tailoring preference. Black Horse Lane offers a range of fits, from vintage straight to modern slim, in several kinds of raw denim and heavy fabrics. The jeans styles speak to London's most iconic enclaves too - try the Soho, the NW1, or the SE28. Over the years, it collaborated with Christopher Raeburn, Drakes, and other like-minded brands for forward-thinking menswear capsules.
Organic Basics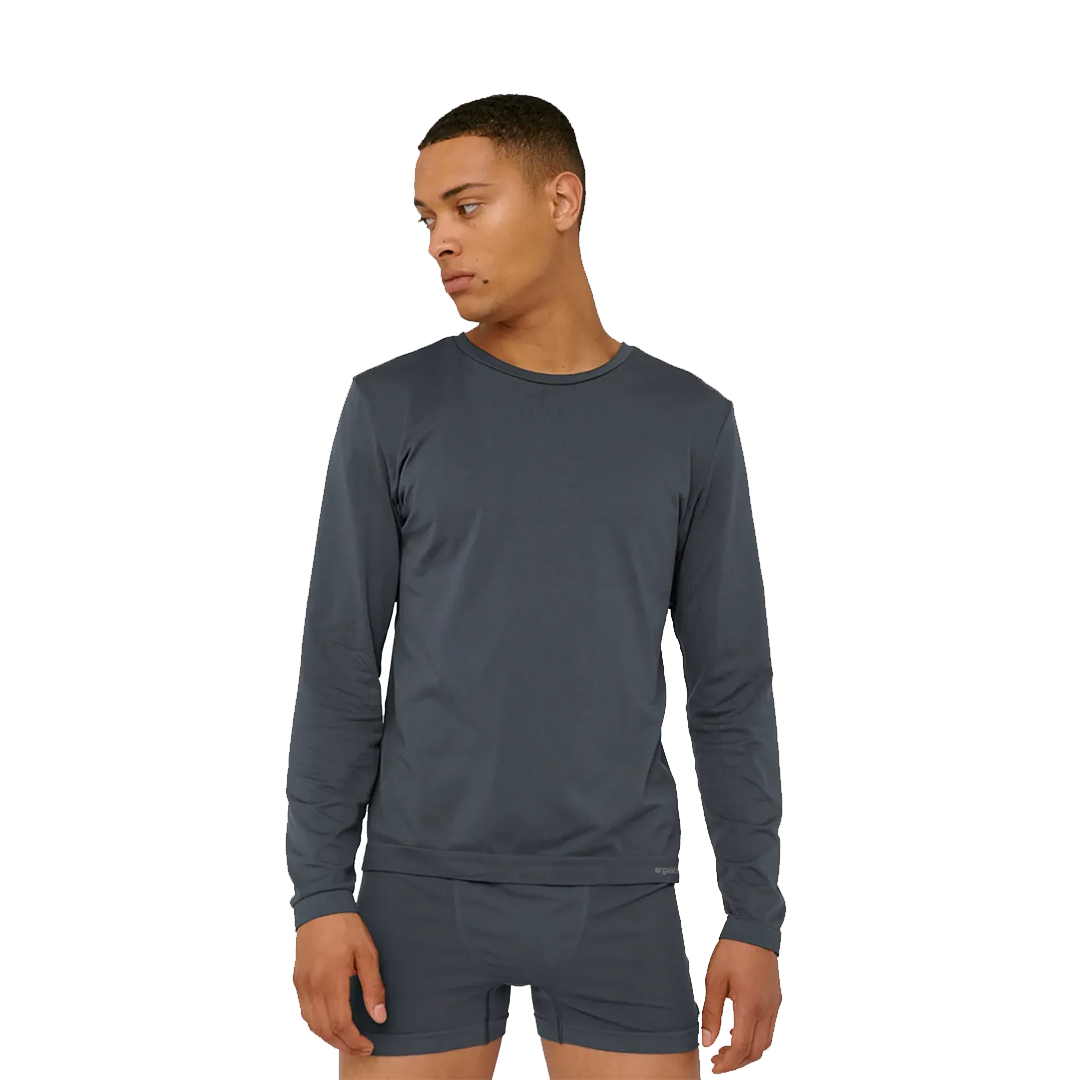 Organic Basics - SilverTech Active Long-Sleeve
Organic Basics
£ 78.00
These are some high quality essentials - Organic Basics is the goat when it comes to underwear and basic t-shirts. The brand prides itself on ethical production, as a sweatshop free operation with products made in Portugal and Turkey using regenerative farming techniques and textiles. Much of its offering comes in earthy, easily pairable shades and is made with TENCEL, a long lasting, breathable fabric that keeps you dry. Buy the Organic Basics multipacks of boxers and tees for some cost saving without scrimping on style - you can shop on its low impact website too, which generates lower levels of carbon emissions than the usual sites that influences climate change.
Saye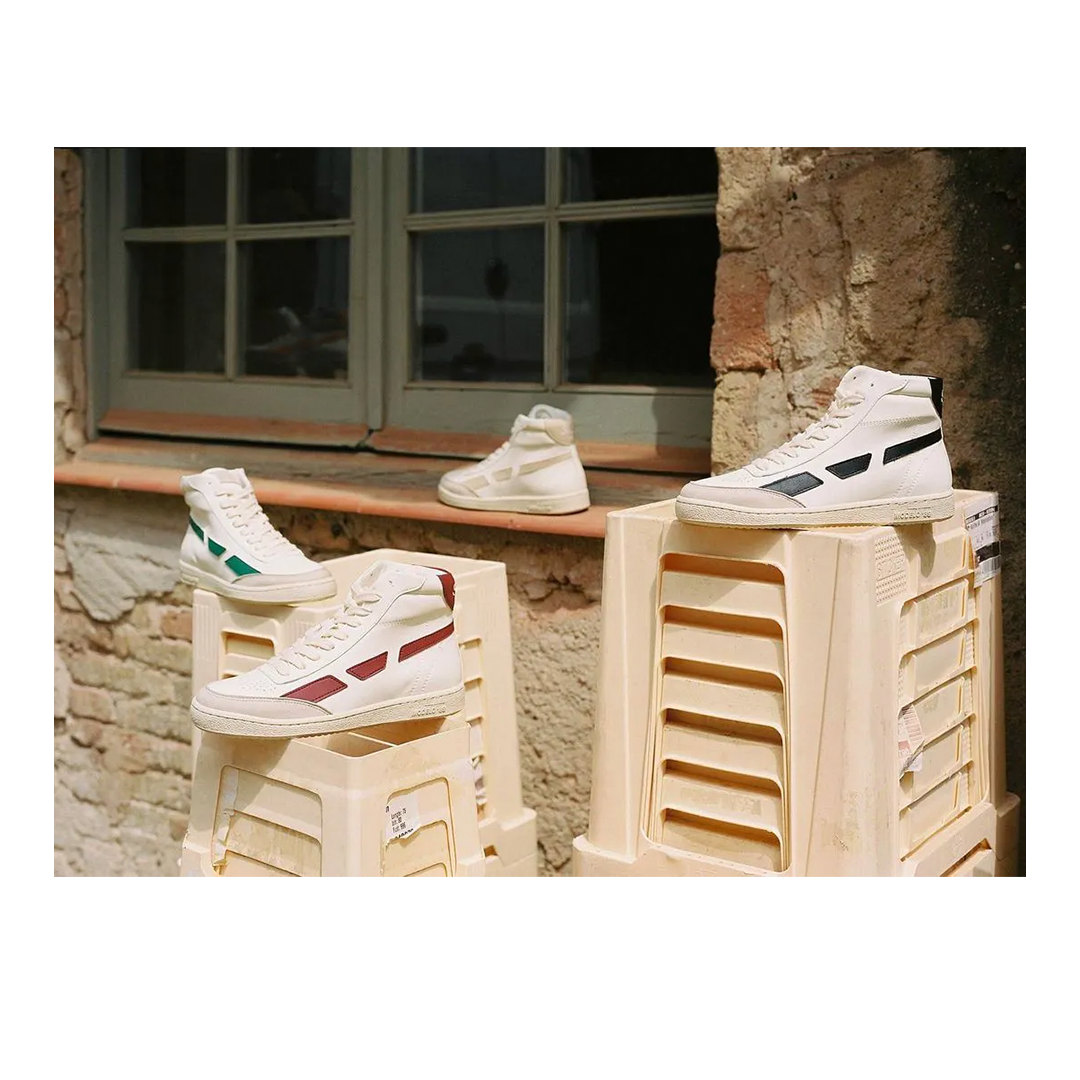 Saye - Modelo '89 Vegan Hi Green
Saye
£ 129.00
Saye makes eco-friendly trainers in ecru, white, and dark shades with pops of colour - earthy greens, pastel pinks, citrus, updating the old-school sneaker aesthetic. Most recently, it has been replacing classic designs like the Modelo 89 with vegan alternatives, and additions of sustainably made canvas totes, socks, and hats to its accessories collection compound the vibe. The brand produces in only certified factories with ethical working conditions, and are working towards becoming a zero-waste brand, using bio-based and recycled materials. Saye is also fighting against deforestation by planting two trees for each sale of sneakers (that's over 200,000 trees planted and counting).
All products are selected independently by our editors from the Woo online store, a carefully curated platform for feel good fashion, beauty, wellness and lifestyle. Discover more here.
Winter skincare for men
So come on now lads, let's get our skincare on.