How a sex guide led to Christopher Kane's feel-good More Joy brand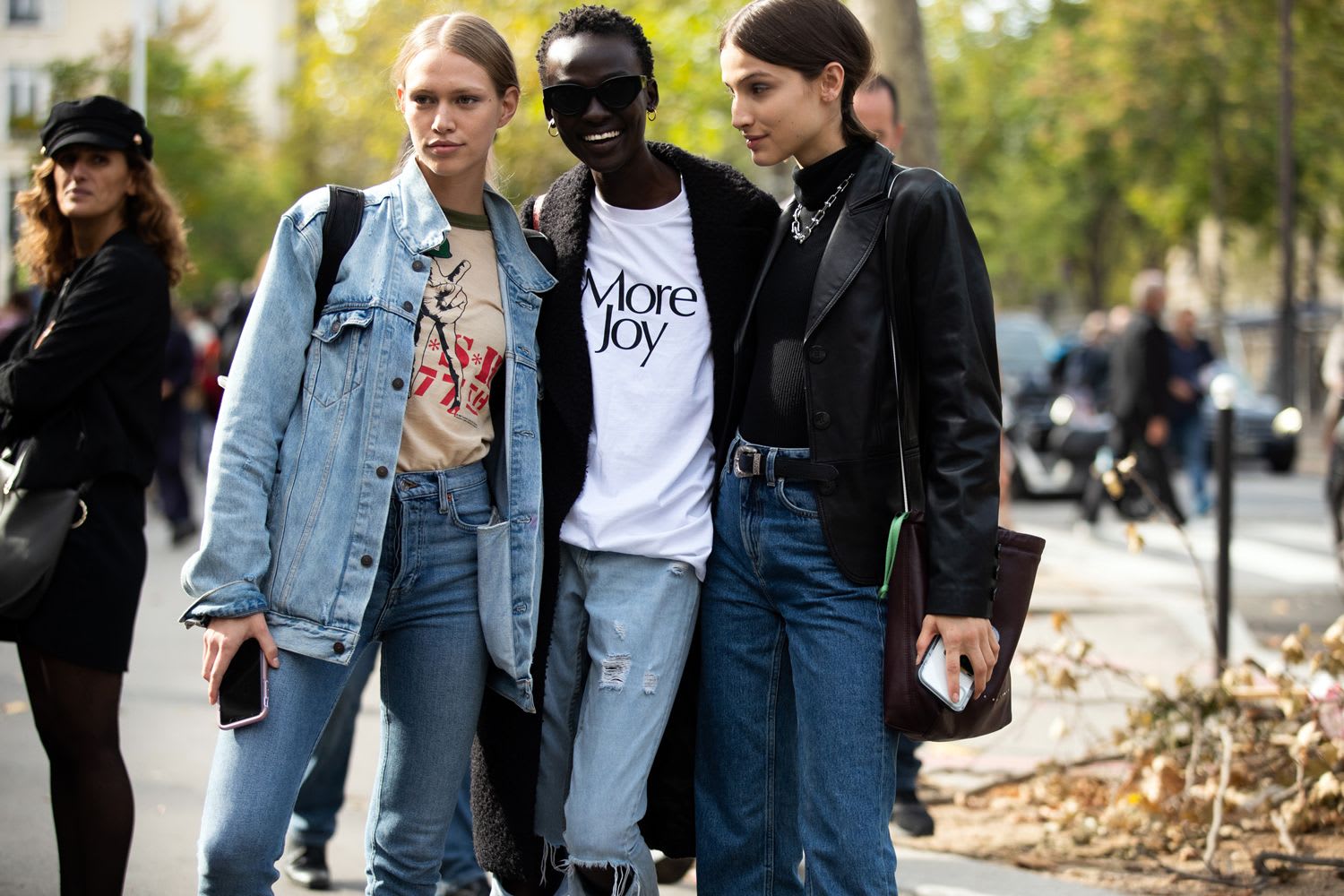 The joyful, sex-positive brand celebrates everyday pleasures
When erotic manual The Joy of Sex was released in 1972, it became a symbol of sexual liberation. The expanded edition, More Joy of Sex, was released shortly after. Almost 50 years later, this book became the inspiration for Christopher Kane's Autumn/Winter 2018 collection. The 'More Joy' slogan appeared sandwiched between sensual red lace and suggestive zippered dresses. Kane and his sister/business partner Tammy quickly realised that 'More Joy' had the potential to become a standalone brand, celebrating the little things that bring us joy each day.
Kane graduated from Central Saint Martins in 2006 with a collection of maximalist minis and clashing frills that caught of influential fashion names, including Donatella Versace. The designer quickly ascended the ranks of London's fashion scene. His 2009 Topshop collab set the tone for high street/designer collaborations to come as it was the biggest designer collab Topshop had ever done at the time.
Kane became known for his over-the-top but infinitely wearable partywear – think fluoro minis, bandage dresses and metallic embellishments – before refining this campy aesthetic and turning his attention to the joy of sex, flooding the runway with PVC, leather and lace will seeking inspiration from fetishists.
In 2018, Kane's More Joy line launched off the back of these sex-positive principles, asking the question, "Don't we all need a little more joy in our lives?" The quintessential upbeat aesthetic remained, but simple, clean minimalism marked a departure from his often intricate runway designs. Instead, simple cotton tees, sweatshirts and totes paid homage to everyday simple joys.
you are missing out on some content here because you rejected our cookies. want to change that?
The first capsule collection was a viral hit, garnering famous fans from Harry Styles to Zendaya and Dua Lipa. The bold slogans – 'More Joy', 'Sex' and 'Special' – were ideal for Instagram while the clothes themselves were cheeky yet understated.
But beyond the brand's irreverent appeal, the mantra resonated on a deeper level. We could all do with more joy in our lives. The slogan is a reminder to prioritise that joy, pleasure and everything that feels good.
The seasonless and genderless pieces are designed to last and Kane has often criticised the fast-paced fashion cycle and its impact on the environment. "The fashion world needs to change," he said last year. "We are in this terrible cycle of wanting more and wanting new. I've slowed right down."
you are missing out on some content here because you rejected our cookies. want to change that?
Although the debut capsule collection and its key returning pieces arrived in a palette of blacks, whites and reds, it was only a matter of time before introducing a neon range. In 2011, Kane told Vogue, "Neon gets me going. Every other colour is so banal." The highlighter hued yellows, pinks and greens continue to march to the beat of sunny optimism.
Ultimately, More Joy is much more than just a brand. It's a daily mantra that celebrates joy, pleasure and feel-good fashion. It's a reminder to check in with yourself and, above all, have fun with fashion in a way that doesn't involve buying into every micro trend or giving money to polluting fast fashion brands.
Share the joy and shop a selection of More Joy staples below, from embroidered sweatshirts to silver-plated jewellery and hot water bottles. Discover more here.
Products are selected independently by our editors from the Woo online store, a carefully curated platform for feel good fashion, beauty, wellness and lifestyle, as well as externally. Discover more here.