Secret Sex Diary: the switchy pansexual using power play to overhaul her life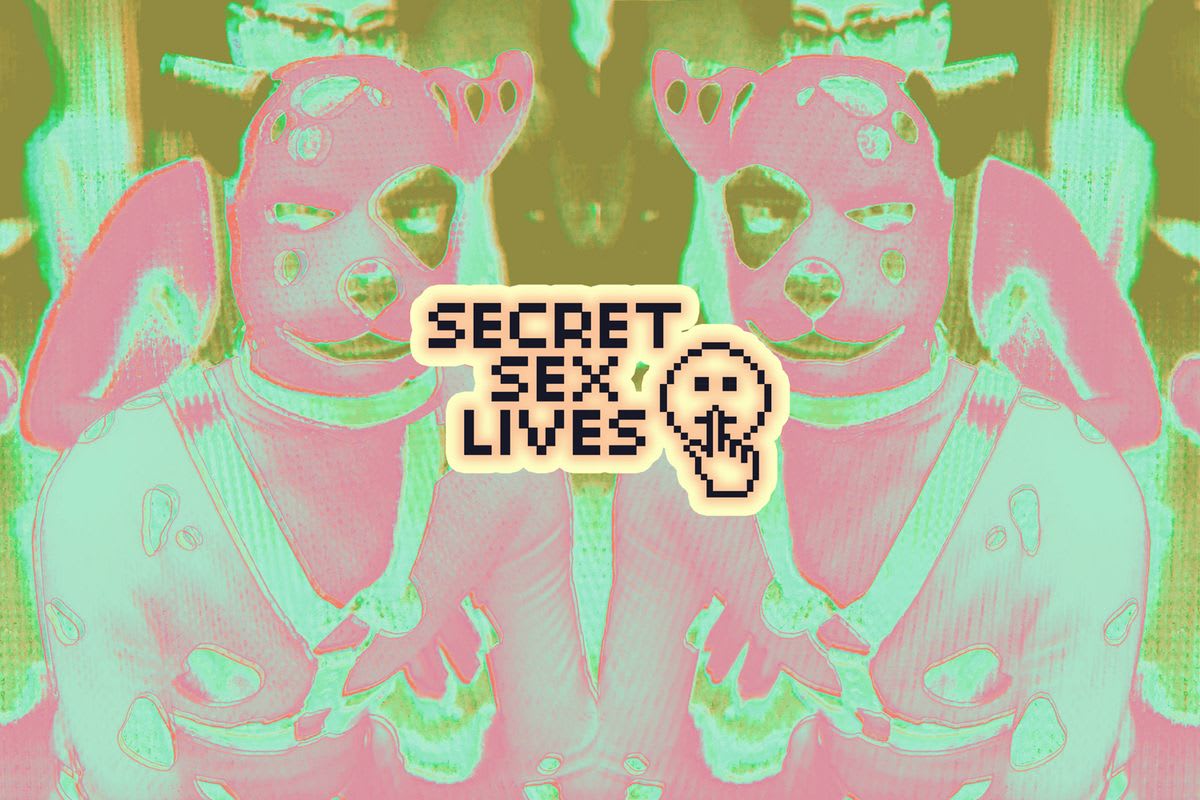 A week in the sex life of... a solo poly pansexual exploring BDSM
image Team Woo
words Team Woo
Letting us into the intimate details of a week in their sex life is a 31-year-old pansexual who's uncovered a passion for domination, submission and sexting. Read on as she navigates awkward hookups and dirty talk while discovering that kink gives her a serious confidence boost.
Vital statistics:
Age: 31 Gender: female Relationship style: solo poly Orientation: pansexual
It's been a big week for me. I go to therapy for the fact that I think I'm worthless and that people in powerful positions in my life, be it an old boss or my parents, have made me feel like I'm not good enough. But these past seven days have been very revealing for me because I've been experimenting with domming, subbing and other forms of kink, which I'm excited to try more of. I've realised how much this sexual play has filtered through into the rest of my life. It's been very liberating, and I feel really empowered. I'm more in control than ever.
Another thing I've noticed is that I've been really obsessed with cock this week. At the beginning of this year I was craving more feminine energy and was going on dates with women, but something's switched. It's hard because I feel like I'm lacking queerness in my dating pool, especially when on dating apps previously, I've always just swiped "no" on anyone who was straight. But something in me wanted a quantity of people to play with and men seemed more accessible because they're like, the default.
I've also discovered I really like spontaneity. I was speaking to a couple and suggested meeting that evening, and they said they'd only be free next week. But I know my interest will be gone by next week… so that's a no from me.
This week in numbers:
Masturbation: 1
Intercourse frequency: 4
Sexting sessions: 7
" I was at a loose end and found a date within two hours on one of the dating apps"
Monday
I was on Feeld and I wound up being asked out by two people. I'd said yes to both and was just going to make a call on what I felt like when the time rolled around. So I chose to go for the person who was closer in location and therefore less effort.
When I arrived at the date, we had a couple of drinks at my local bar. He's bisexual so we had a lot of common ground to talk about in terms of sexuality. I tend to sleep with people I get on with on the first date, so I brought him home. We had very switchy sex that was quite aggressive, with a lot of choking and breath play. I pegged him, which I haven't done in a while, and also did some queening [face-sitting, with a power play element]. He did lots of worshipping of me, which I enjoyed. We decided to meet up again next week.
Tuesday
I was meant to meet up with a friend but they cancelled so I was at a loose end and found a date within two hours on one of the apps. The date itself was fun. He told me that he used to be a drag queen which was exciting because one of my kinks is cis men who dress up in women's clothes, especially if they're into sissification.
Then we went back to his house but I wish I hadn't. The chat and the buildup was so good but the sex was disappointing and not very sexy. There wasn't any connection or ease, we barely looked at each other and just kind of got it done.
"A guy I'm texting has a fantasy where I'm talking to other interests from Feeld while I'm sitting on his face…"
Wednesday
Somebody who I was meant to go on a date with that night told me that they had to cancel because they had gone exclusive with somebody else. But I still wanted a date to happen so again I swiped on an app, matched with someone and within two hours we were on a date.
We ended up in a bar talking about some really filthy stuff which we were going to do to each other in bed. I really got off on the potential of people overhearing what we were saying. But sadly he couldn't sleep over that night because he had a long day the next day so we agreed to get together on Friday, instead. We finished the night off with some sexting on the way home.
That whole date felt so empowering because of the anticipation. And it was a good test for me to not feel like I have to fuck everybody on the first date. It can be just as exciting to wait sometimes.
Thursday
I didn't go on any dates or have any sex on this day because I had therapy at 8am on Friday and needed to get an early night.
But throughout the week, and especially on Thursday night, I've been doing a lot of sexting, which has been a revelation. I just didn't think I could get so imaginative with it as I am, or that people would be so committed to it. I've been texting kinky scenarios to three different people, but the one that I'm sexting the most I've not even met yet - we've arranged a date for a week on Sunday.
With that particular guy, we've agreed he's my toy. I've been getting him to send me pictures and I'm not sending anything back. We also talk about scenarios where I'm in control, like where I'll have the key to his cock cage and tie him up. He has this one fantasy I'm really into where he wants me to be talking to other interests from Feeld while I'm sitting on his face…
"There's something about straight men where they just can't create a sexy atmosphere"
Friday
This was the day I finally had sex with the guy I met on Wednesday. The sex wasn't disappointing but what was disappointing was his flat. There's something about straight men where they just can't create a sexy atmosphere. Like, there was no mood lighting - why didn't he just put on a lamp instead of the main light? And why couldn't he just put his nail clippers out of sight?
But anyway, the sex itself was really good and he's a nice person. He was very dominant in bed and we settled on the term "filthy slut" for me and he made me say "thank you" whenever he was being really aggressive, which I was really into.
Saturday
I had a date with someone who had hand and toe fetishes but I didn't feel the vibe so I said that I was busy during the evening and headed off home after a few drinks. Disappointing.
Sunday
Weirdly, I wound up sleeping with my ex from a long time ago. It was weird, it felt really different to go back to vanilla sex after pushing my sexual boundaries with other people: I wanted more thrills, more extreme stuff. It made me realise how far I'd evolved in just one week. A palette cleanser, I guess.