Feel-good gifts for the mother figures in your life
Be it the women who helped raise us or the designated mum of the friend group, it's time to show some appreciation for the maternal loves in our lives
image Mean Girls / Paramount Pictures
words Lucy O'Brien
Mother's Day is rapidly approaching: a day that, if nothing else, allows us to reflect on our love and appreciation for the women who help raise and shape us on the daily. But for many people, this annual holiday is rarely as black and white as saying thanks to their biological mothers – nor should the occasion be limited to this rigid view of motherhood.
Some people do not have a biological mother in their lives, or perhaps don't have a relationship with one. But that doesn't mean they can't partake in the wholesome celebration. Maternal love and mother figures can present themselves in many different forms within our lives, and they deserve just as much of our attention. There's the designated mum of the friend group – the first to organise a motive and the last to leave you when you're facing the consequences the next day. Or the effortlessly cool godmum (AKA, the family friend who basically earned this title for always being around). Where too would we be without our wise big sisters and their hand-me-down wardrobes?
Advertisement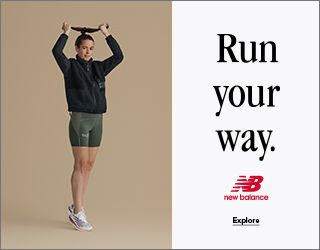 So if you're looking to celebrate those around you that show up with motherly energy when you need it most, you've come to the right place. We've curated a list of fun, feel-good gifts that tailors to every kind of mother figure in your life. Be it your big-sis, the aunt who always has the best advice or, indeed, your biological mum, we've got something for everyone.