The story behind Sabiha Çimen's free-spirited images of Turkish girlhood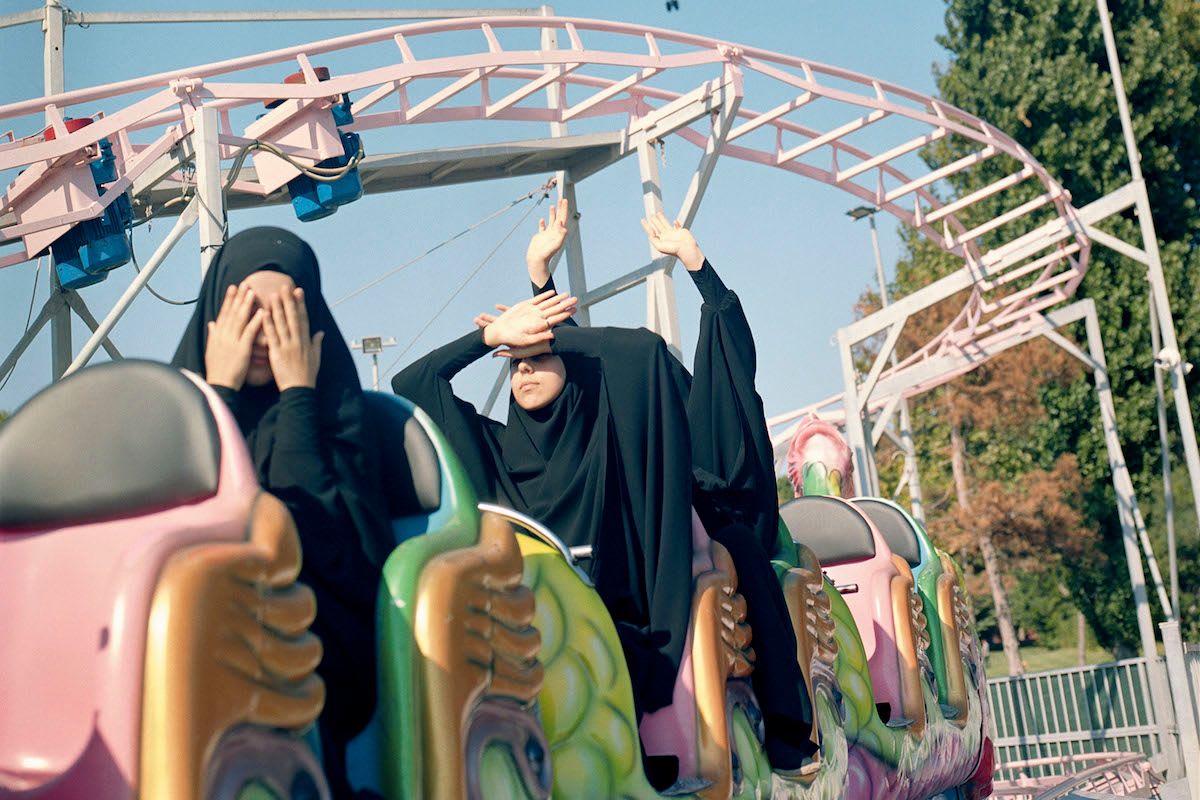 We take a closer look at 'Hafiz', a new book exploring the reality of girls-only Turkish Qur'an education, for woo's fortnightly culture column
Welcome to Stop Scrolling, where each fortnight arts and culture writer Gilda Bruno will be bringing you a roundup of carefully curated exhibitions, art fairs and photo books to check out, as well as exclusive conversations with some of today's most exciting emerging artists.
This week, Bruno delves into Hafiz, a critically acclaimed volume by photographer Sabiha Çimen, which chronicles the coming-of-age journey of students at Turkish Qur'an school for girls.
The word "hafiz" is a title of respect for someone who knows all 6,236 verses of the Qur'an – Islam's sacred text – by heart. Literally translating to "guardian", the term links back to the oral tradition which, from the 6th century onwards, saw Muslims memorise the histories, genealogies and teachings of the prophet Muhammad to protect their legacy over time. While the sacred scripture can now be consulted in its written form, its memorisation continues to be an honourable practice within Islamic communities.
The images in photographer Sabiha Çimen's first photo book, Hafiz – currently on show at Kunsthal Rotterdam – pay homage to this tradition and trace the life of young Muslim women studying to become "guardians of Islam" at Turkish Qur'an schools for girls.
The year was 1998 when Çimen, then 12, enrolled in an all-female Qur'an school knowing it would become her home for the following three-something years. Set in her native Istanbul, the institution was among the many girls-only boarding schools that, since 1970, have helped over 160,000 Turkish students aged eight to 19 learn all 604 pages of the Qur'an; a milestone which, according to Islam, would grant each hafiz access to paradise.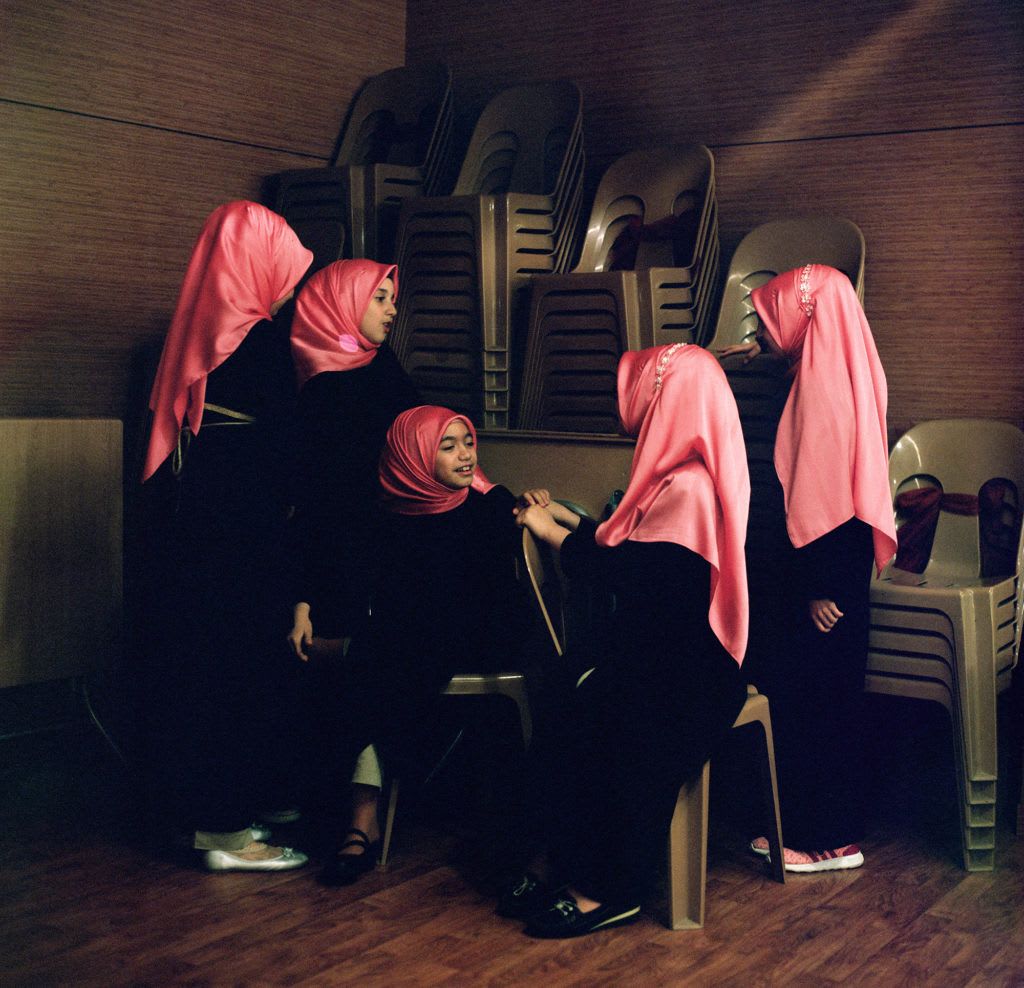 Image Sabiha Çimen, 'Hafiz'. The youngest students at the Quran school. Istanbul, Turkey, 2017 © Sabiha Çimen/Magnum Photos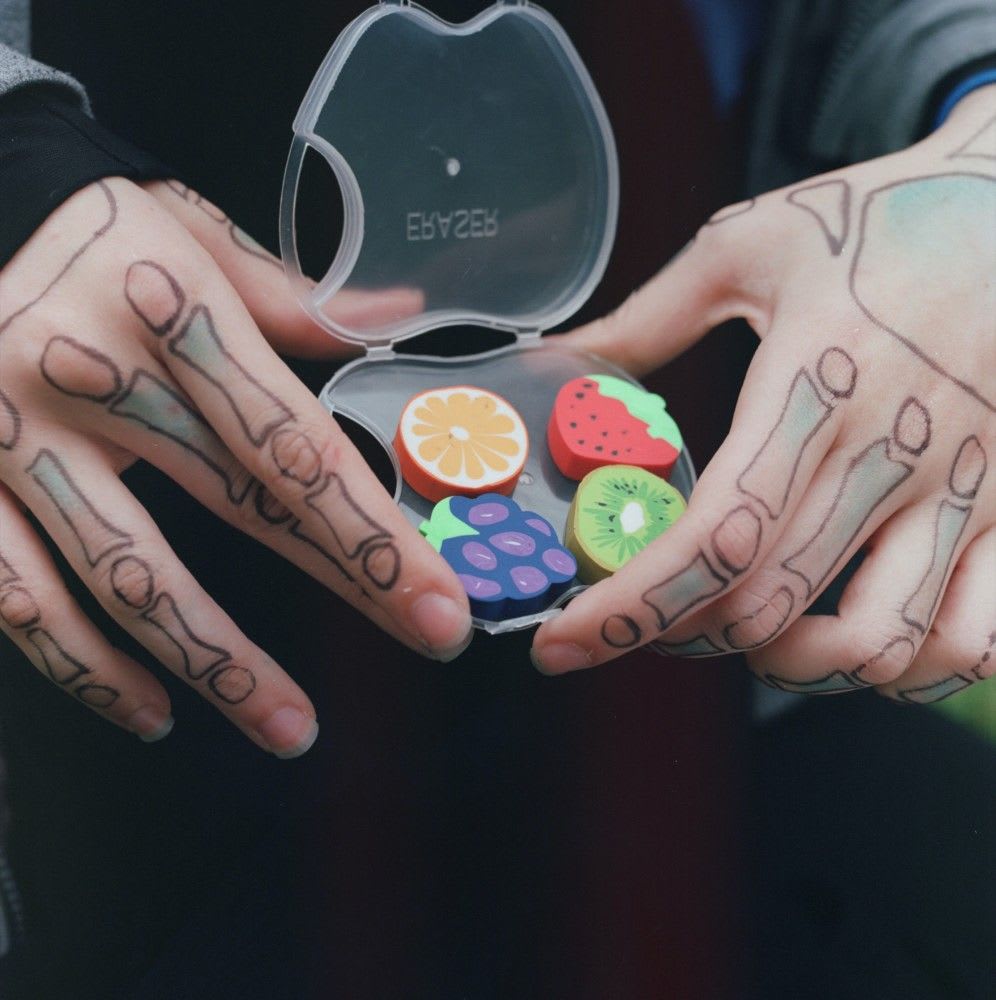 Sabiha Çimen, 'Hafiz'. Melike displays her collection of erasers, at a Qur'an school. Istanbul, Turkey, 2017 © Sabiha Çimen/Magnum Photos
After joining the school alongside her twin sister, Çimen discovered the "vibrant environment" of the institution and a chance to make long-lasting connections. The school was "a place where hundreds of girls were living together, humming Qur'an verses throughout the corridors all day along," Çimen recalled in an Instagram post shared ahead of the Hafiz book launch. "I had the most precious and unforgettable days of my life there," she added, "and made my best friendships that still continue."
She has said that approaching the making of Hafiz as an insider has allowed her to "go deeper and establish a greater intimacy," adding that the goal was to portray those girls "as I would like to be depicted and represented myself": in a multifaceted and multi-dimensional way.
Now based between her hometown and New York, Çimen has turned to her camera to spotlight the unsung stories of Islamic communities around the world and give life to a complex, empowering documentation of transnational womanhood. Published in a variety of award-winning publications, her gaze-shifting contribution to the photographic medium has been recognised institutionally – but her passion for the craft hits close to home.
"Photography helps me explore my culture by looking in," she has said, reflecting on how her practice allows her to improve portrayals of Muslim women. By providing an alternative to the representation that non-Muslim media give of her community, she hopes to foster empathy, a key component of her visual craft, and mutual understanding.
Sabiha Çimen's solo exhibition, Hafiz, continues at Kunsthal Rotterdam, Rotterdam, through May 7.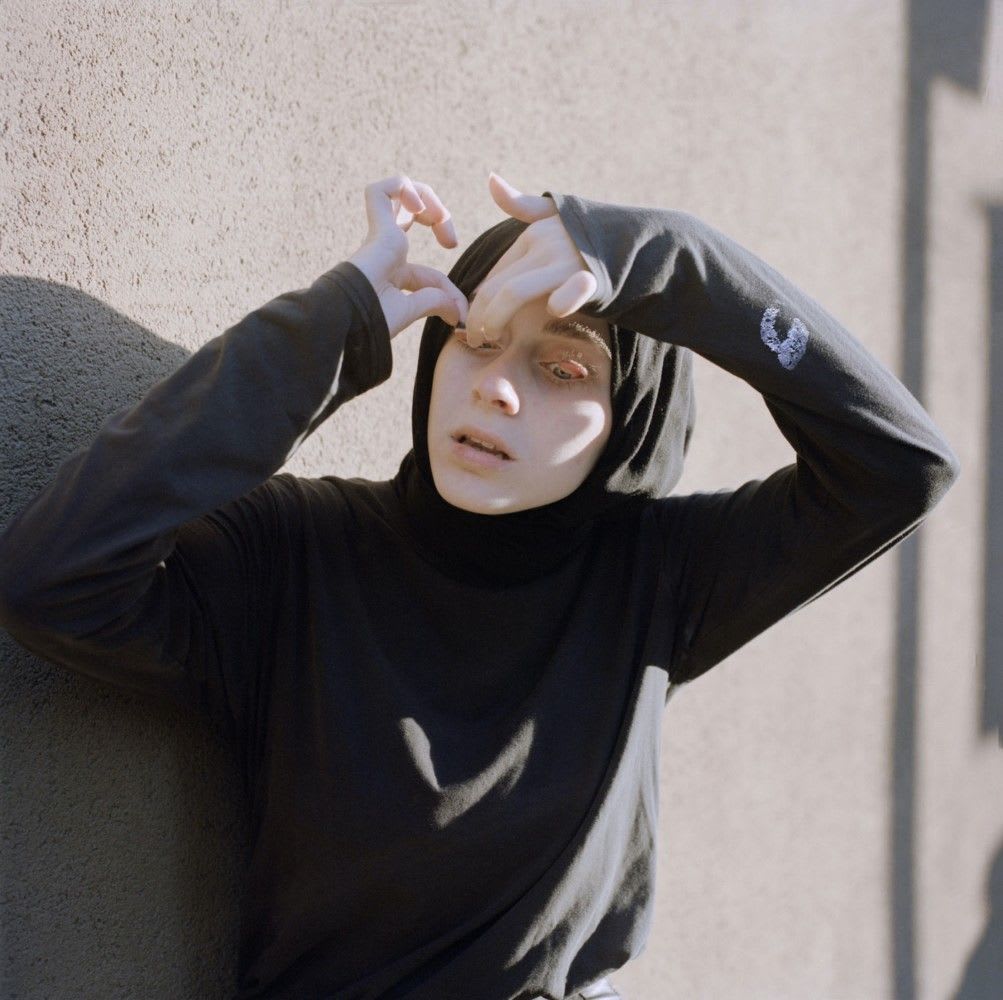 Sabiha Çimen, 'Hafiz'. Melike (16) loves to scare her friends by flipping back her eyelids, like a character in a horror movie. Istanbul, Turkey, 2019 © Sabiha Çimen/Magnum Photos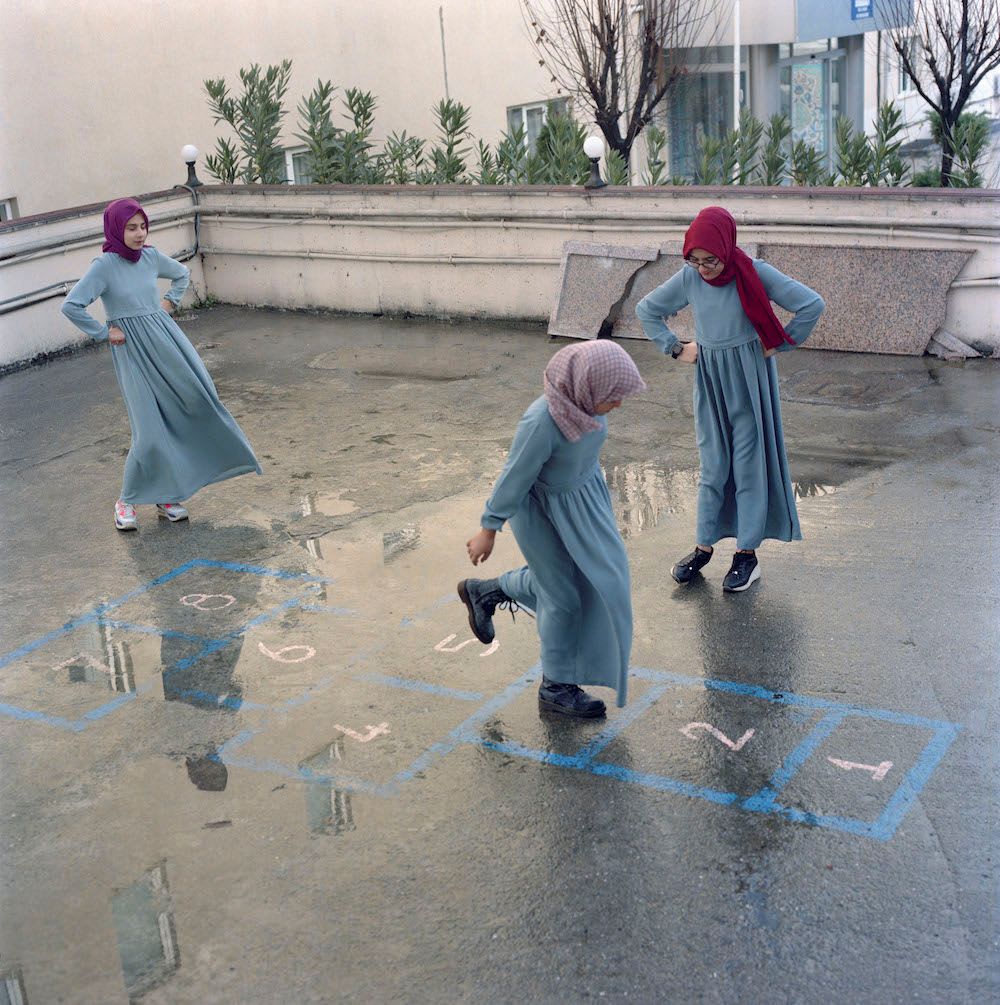 Sabiha Çimen, 'Hafiz'. Students play hopscotch in the yard of a Qur'an school. Istanbul, Turkey, 2020 © Sabiha Çimen/Magnum Photos
Scroll for an extra dose of art and culture news, curated for you by woo
When there's so much to see and experience, it can be hard to choose where to spend your valuable time. Below, Bruno picks 5 standout shows and culture events.
Peter Greene, 'Close One's Eyes'. Courtesy of the artist and SMUT Press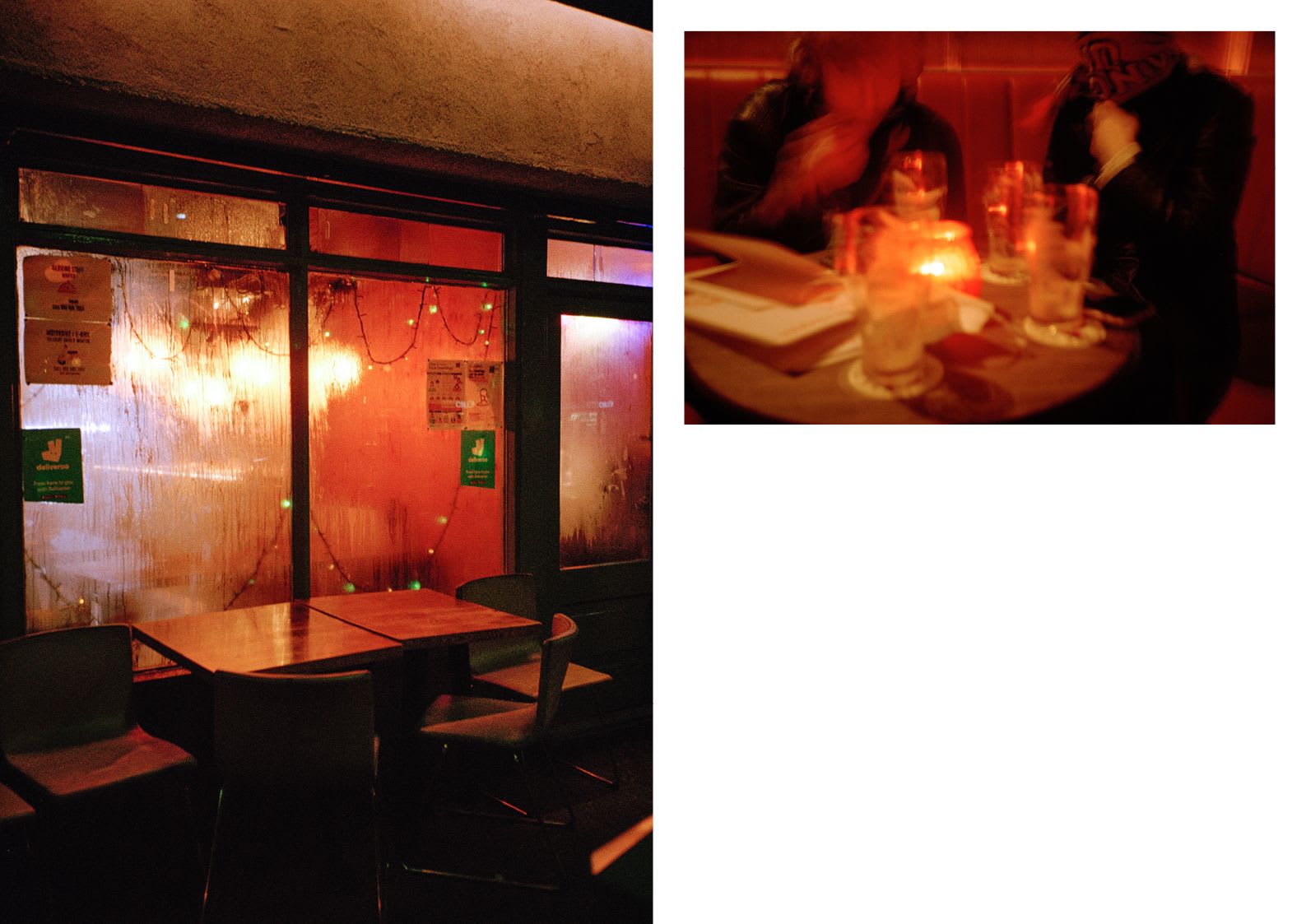 Peter Greene, 'Close One's Eyes'. Courtesy of the artist and SMUT Press
Don't miss out on Peter Greene's first published zine, Close One's Eyes: a visual investigation into the "small intricacies, moments and pleasures" that fill our everyday life, here lensed by the cinematic gaze of the Dublin-based emerging visual artist. Launched on January 11, the 40-page volume is published by Jack Scollard and Jordan Hearns' independent print publishing collective SMUT Press.
The fourth printed matter release to be commissioned by the queer talent-inspired creative powerhouse, Close One's Eyes contemplates the idea of space and time as inherently subjective to those experiencing them through photography and creative writing. Turning his lens onto the imperceptible "moments of beauty and quiet that exist in the overlooked", Greene makes the invisible manifest, immersing readers in a fascinating world that transcends any temporal and geographical dimension.
London Art Fair, Business Design Centre, London, UK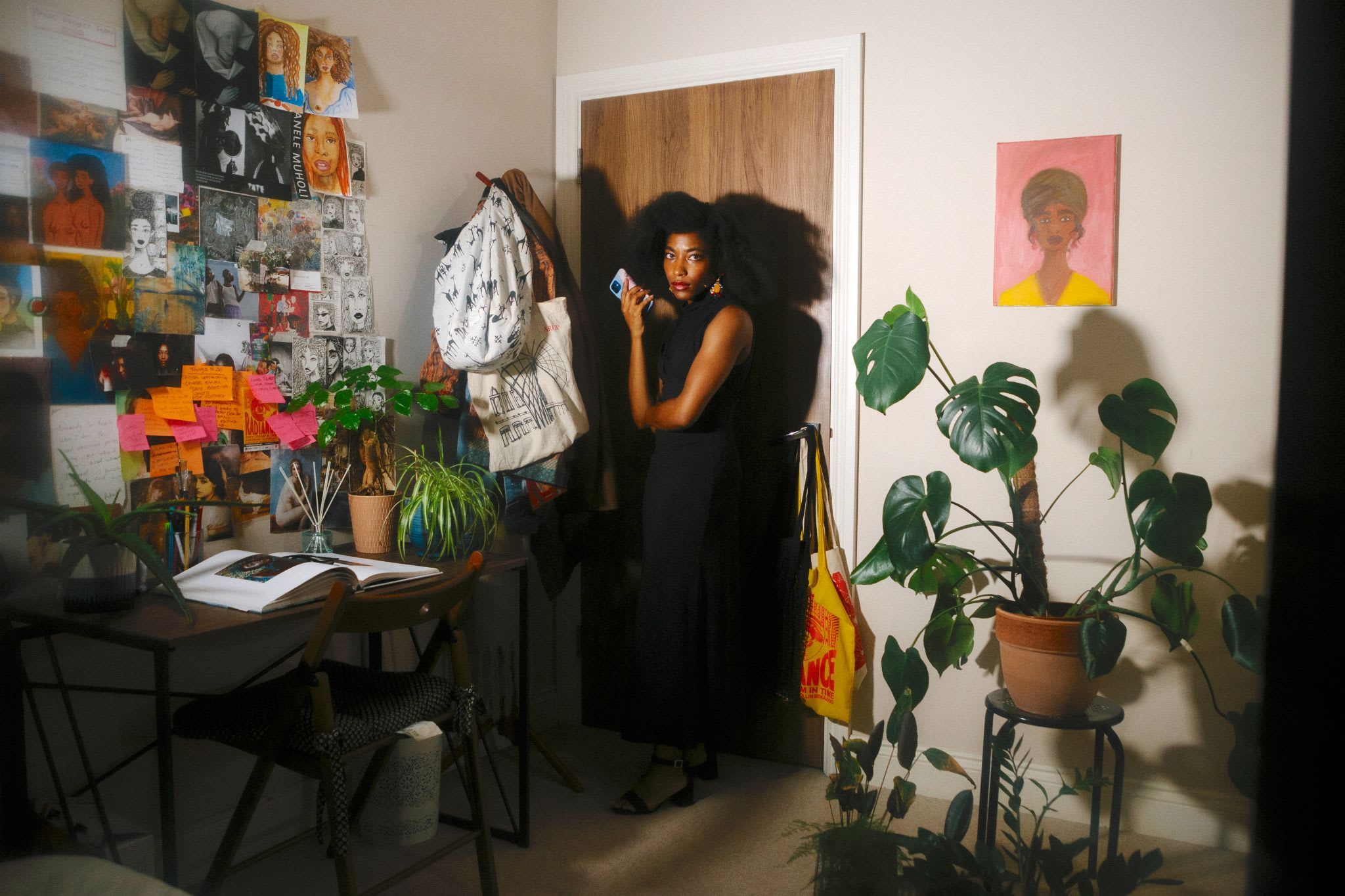 London Art Fair, Adaeze Ihebom, 'The Artist's Room', 2022 © Adaeze Ihebom. Courtesy of the artist
Take to Islington's Business Design Centre for a five-day full immersion into the modern and contemporary art scenario. Running between January 18 and January 22, the new edition of the London Art Fair will provide you with the right dose of creative inspiration to get through the first weeks of this new year. With over 100 participating galleries hailing from across the globe, the event features a rich public programme of live performances, immersive installations, talks and tours. Among the highlights of this year's edition are Photo50, the fair's annual showcase dedicated to contemporary photography, and Encounters: a new section exploring how artists rely on their practice as a means of disrupting preconceived ideas and opening up a space for meaningful conversations.
Titled Beautiful Experiments, the 2023 iteratio of Photo50 is curated by Pelumi Odubanjo and Katy Barron with an eye on the work of Heather Agyepong, Joy Gregory, Adaeze Ihebom, Marcia Michael, Bernice Mulenga, Sofia Yala, Marlene Smith, Rubee Samuel, Maxine Walker and Adama Jalloh: "a group of multigenerational women photographers whose practice engages with their diasporic heritage". Through the world they recreate with their cameras, the spotlighted artists reappropriate their experience of the body and home, evoking echoes that speak of legacy, memory and generational exchange. Among the personalities celebrated by the event stands out Bernice Mulenga, whose electric look at nightlife culture celebrates London's youth as it reclaims space and unites on the dancefloor.
The V&A Parasol Foundation Prize for Women in Photography, international open call, London, UK
you are missing out on some content here because you rejected our cookies. want to change that?
Calling all women photographers! The V&A Parasol Foundation Prize for Women in Photography is a new, much-needed international open call meant to "identify, support and champion innovative women artists working in the field of contemporary photography". Free to enter through January 22, the prize's inaugural edition – themed Agents of Change – encourages female photographers to submit their work for a chance to be shortlisted by an independent jury of global industry professionals and inspiring international artists.
Rewarded with a bursary of £2,000 each, the ten selected artists will participate in networking events aimed at boosting their career development. Five women photographers from the original shortlist will go on to exhibit their work in a group show opening as part of the Peckham 24 photography festival in May 2023. A joint effort between the V&A, Ms. Ruth Monicka Parasol, The Parasol Foundation Trust, and Peckham 24, the initiative seeks to lay the foundations for a more diverse art world by "foregrounding and sustaining women's practice in contemporary photography and highlighting the role women have played throughout the history of the medium".
International Film Festival Rotterdam, Schouwburgplein, Rotterdam, NL
you are missing out on some content here because you rejected our cookies. want to change that?
Passionate about audiovisual art and cinema? Then take a look at the 2023 programme of Rotterdam's International Film Festival (IFFR): a leading motion-picture institution dedicated to "supporting independent storytellers and advancing the impact of their work in the world". Now at its 52nd edition, the IFFR is more than a film festival: with screenings, talks, exhibitions, and a wide range of networking opportunities, the annual event aims to pave the way for the next generation of filmmakers, "pushing creative boundaries that have the power to transform".
Catering to a global and diverse audience, the IFFR is on a mission to promote refreshing views of the world by leveraging the power of the filmic experience. Running between January 25 and February 5, the festival will include some of the hottest releases of 2022 (see: Charlotte Wells' Aftersun) as well as art-house titles, documentaries and biopics by a thriving community of international independent directors. Paying particular attention to work produced by creatives hailing from Africa, Asia, Latin America, the Middle East and parts of Eastern Europe, the IFFR "is a haven for the plurality of voices, audiovisual formats and storytelling, and an essential destination for film professionals and film lovers".
David Hockney, David Hockney: Bigger & Closer (not smaller & further away), the Lightroom, London, UK
you are missing out on some content here because you rejected our cookies. want to change that?
Always wanted to step into one of David Hockney's nature-loving paintings? Say no more: David Hockney: Bigger & Closer (not smaller & further away) is the new immersive art experience coming to London's Lightroom on January 25. A multi-sensorial rendering of some of the maestro's most iconic works, rarely-seen pieces and exclusive new commissions, the three-year-in-the-making, larger-than-life project will launch in the heart of King's Cross in the four-storey exhibition space designed by London architectural studio Haworth Tompkins in partnership with design studio 59 Productions and the London Theatre Company. Open through April 23, the unprecedented show will see the Bradford-born artist retrace his 60-year-long creative journey, prompting visitors "to look more closely, more truly and more joyously". Tickets are selling fast, so grab yours before it is too late!
Spring beauty
Our spring makeup, grooming, haircare and skincare picks