Glenn Lutz illuminates the intricacies of Black masculinity and identity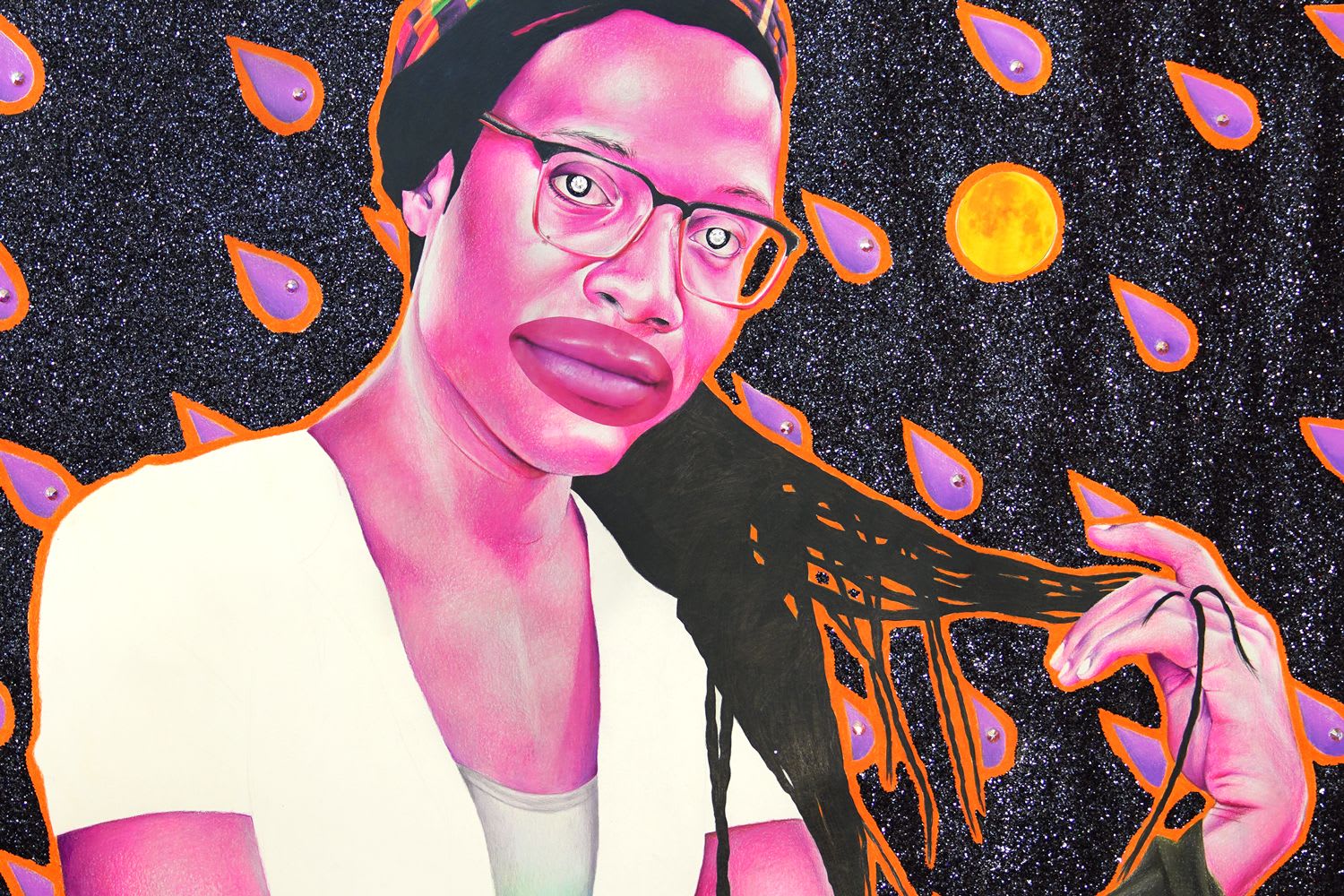 The artist and author shares There's Light, an anthology with contributions from the late Virgil Abloh, Steve McQueen, and more
image Devan Shimoyama
words Jason Okundaye
"Art is a critical framework to examine our shared and individual experience," writes Glenn Lutz in the preface of There's Light, "the best way to be genuinely universal is to be culturally specific." In his new anthology, Lutz explores Black masculinity and wellbeing through an ensemble of artwork, photographs and conversations, with names like Tyler Mitchell, Steve McQueen, and the late Virgil Abloh.
The idea for a collaborative piece of work parsing these issues came to Lutz around February 2020, "I wasn't in the best place, and I was going back into a suicidal space," he explains over Zoom, "there were a lot of questions I had, so I wanted to create something answering those questions. Why am I here? What purpose am I here for? Can I do anything?"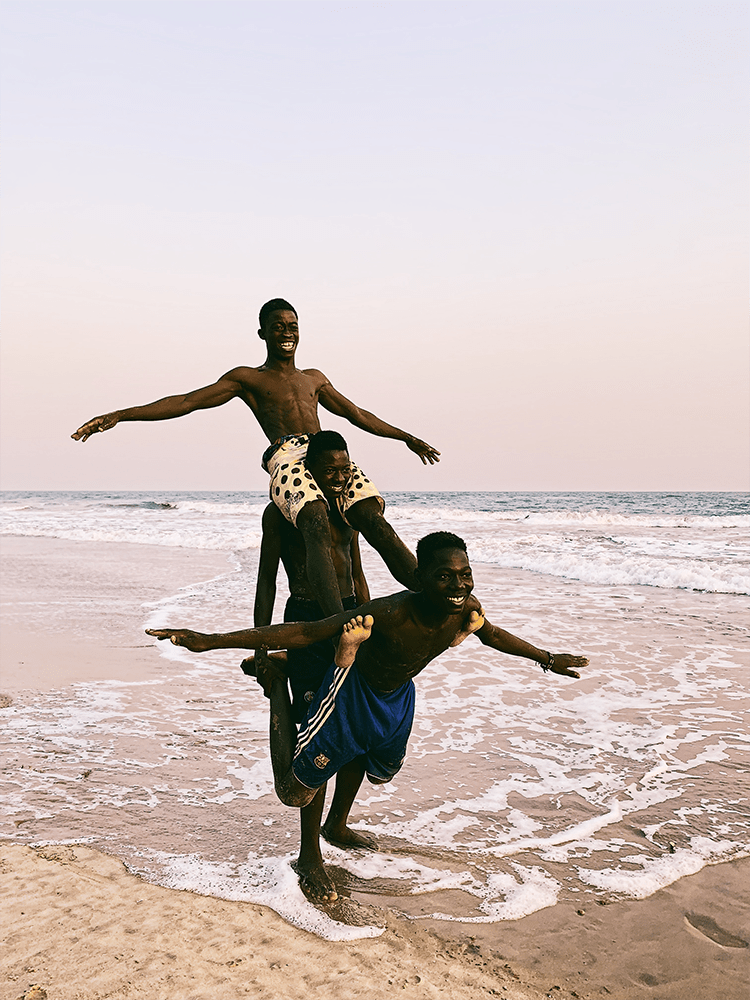 Joseph Abbey Mensah
A multi-hyphenate creative, Lutz works across sculpture, photography, performance, and hip-hop under the name 'Zenn Lu'. There's Light is Lutz's second foray into publishing after his first book Go Fck, I mean, Find Yourself* was released in 2018. The anthology has over 60 artworks by iconic artists and the next generation, with another 30 interviews that include Mitchell, McQueen, and Abloh, as well as a range of artists, activists, organisers, authors, musicians, athletes, psychologists. and more. The topics touch on their hopes for the future, how they manage their mental health, and the search for success in a system designed for Black men to fail.
Lutz chose a collaborative project, rather than a personally-driven memoir or exposition, because he had felt "empty" and "wanted to be a mirror and reflect". He listened to podcasts like Fresh Air and Code Switch, and he was inspired by hearing people share their stories and open up about their darkest thoughts.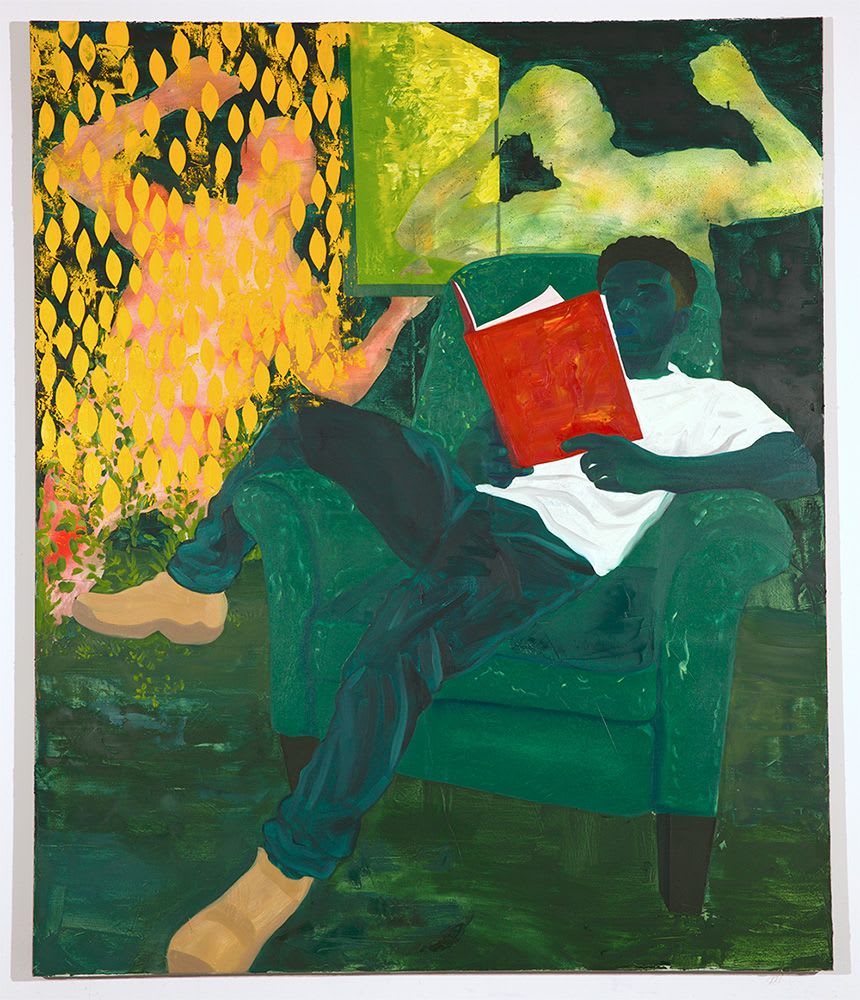 Dominic Chambers
He mentions Open Mike Eagle – a musician and comedian who features in the book – saying he had "heard an interview with him, where he spoke on depression and suicidal ideation". With the hip-hop star having such a successful music career, Lutz wondered: "how did you move through that?". As such, the book tracks conversations Lutz has had with a number of men he admires, moving through their artistic careers, tackling "despondence, lack of motivation, and depression."
While the book focuses on Black men and their experiences, Lutz believes that all audiences will be able to find something of themselves in it and the experiences spoken to are so various. "Different people will get different things but it depends on what people are going through. If they find themselves responding with anger, if there's men who have been suicidal, if it's men who have experienced murder and grew up in dangerous situations, there are men who have gone through that in this book," he says.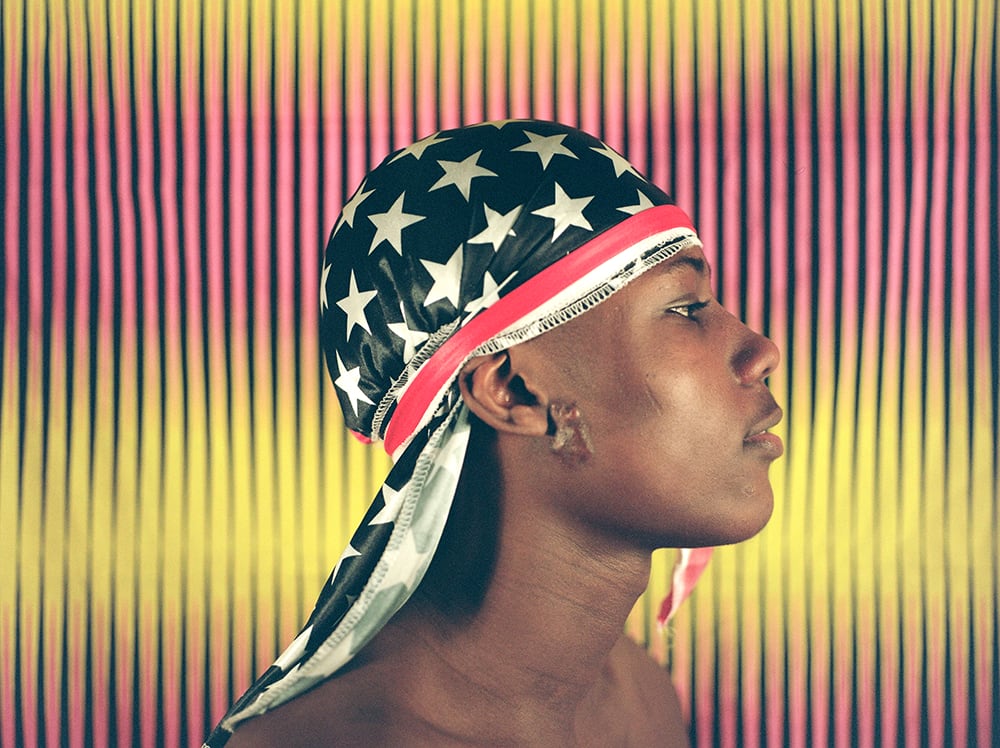 Lloyd Foster
He references a conversation with author and activist Darnell L Moore, who writes about empathising with his abusive father and his belief in the abolition of prisons, telling me that he found the perspective "interesting", especially in how Moore illuminates how mental health issues like schizophrenia or neurodivergence present in Black men can spell trouble when they interact with the state. "I've read stories of young Black boys who are autistic having an episode and police throwing them to the ground," he tells me.
Lutz speaks to me from his home in Hawaii, where he lives around 20 minutes outside of Honolulu with his partner. Having moved there two months before we speak, he says that the move was inspired by the need for a "restive" from the "madness going on in the mainland", and a trip to Maui he'd taken with his partner. "We really fell in love with it," he shares. "There was something about being near the water, and the peace there, and getting close to nature." Prior to this, the couple had been living in Phoenix, Arizona, where Lutz says there was "a lot of Trumpism going on", meanwhile, the general claustrophobia of the United States and catastrophes of police violence and mass shootings made his home suboptimal for peace and emotional growth.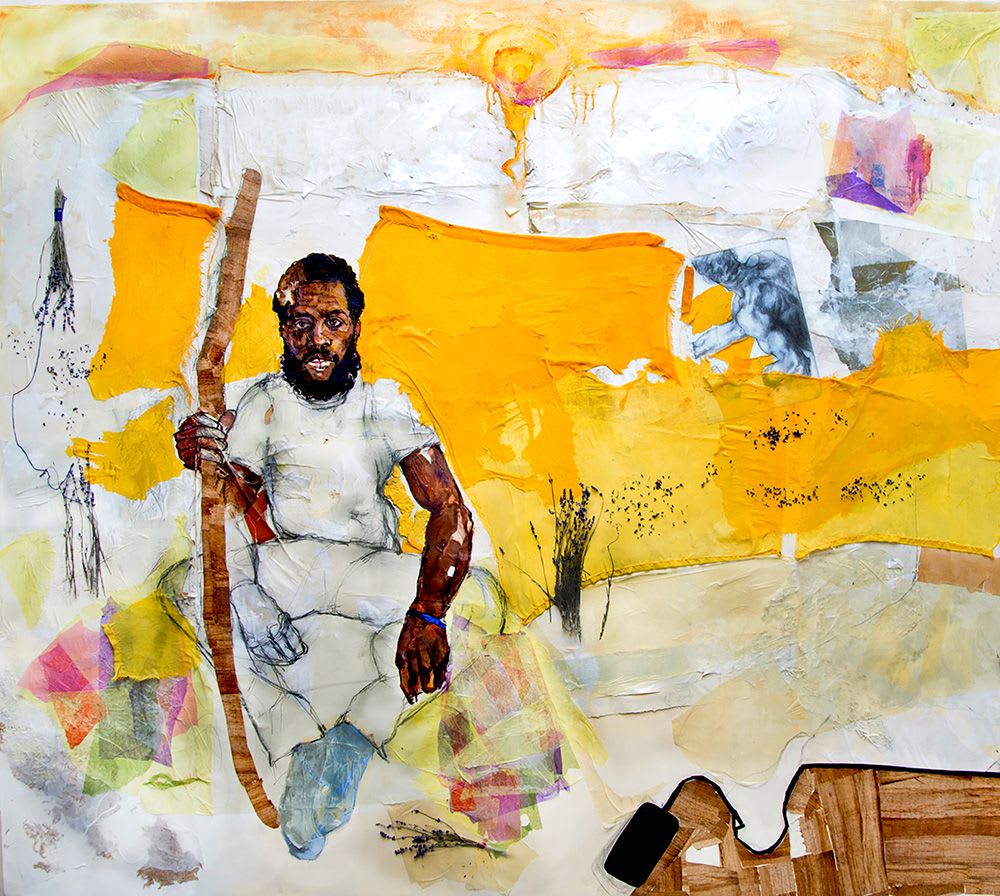 Khalif Tahir Thompson
Lutz was raised just outside of Los Angeles – his father is a white German Presbyterian minister, whilst his mother is a haitian immigrant, a cultural crossover which made his upbringing feel "dual". "My summers were going to Lake Tahoe, upper middle class white people playing board games and my mother and I being the only black people there, and then going to Florida and being around all Haitian people, me being the only one who doesn't speak Creole."
Between church and boy scouts, Lutz felt dislocated and alienated, and this led him to seek out culture he felt complemented and spoke to his own masculinity . "I was looking to hip-hop for those things and I started going out into different neighbourhoods and making different friends – I found myself in street environments and all sorts of craziness over the years." But this crisis of identity wasn't instantly healed by introducing himself to other Black boys and the music they made – and he describes his teenage years being marred by psychological distress.
"I dealt with a lot of depression and, what I didn't know, bipolar disorder. I went to five different high schools, I was in a mental institution at one point as a teenager. I went to military school and boarding school. I was arrested multiple times and just doing a lot of drugs, drinking, I'd hang out at trap houses. I was in hospital at 15 because I almost died from an alcohol overdose. And I was in a mental institution at 16 from an attempted suicide."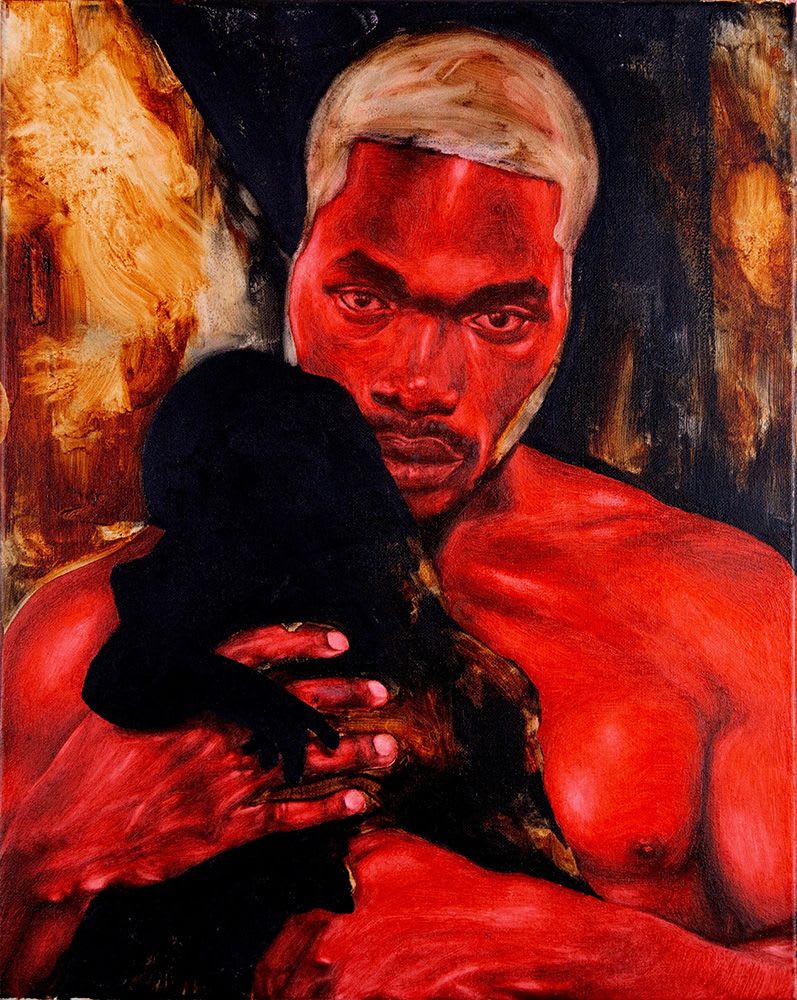 John Singletary
These circumstances were brutal, yet he remembers being institutionalised in a mental health hospital at 16 as feeling "like a joke". He continues: "I remember, one of the nurses there was a Hip-Hop producer and he was like 'when you get out of here, hit me up, I make beats for Cali rappers' and gave me his number." He speaks about counselling sessions that weren't too intense, and the most serious but absurd thing about the place being that they took away your shoe laces. "At that time I kind of knew what to say as far as 'yeah i'm okay, i was just looking for attention'," he says, describing how he resisted being institutionalised, "but I really just did not want to live, it was just this despondency." At 23, Lutz says he attempted suicide again: "that was a little more intense, it was takena lot more seriously by the medical professionals."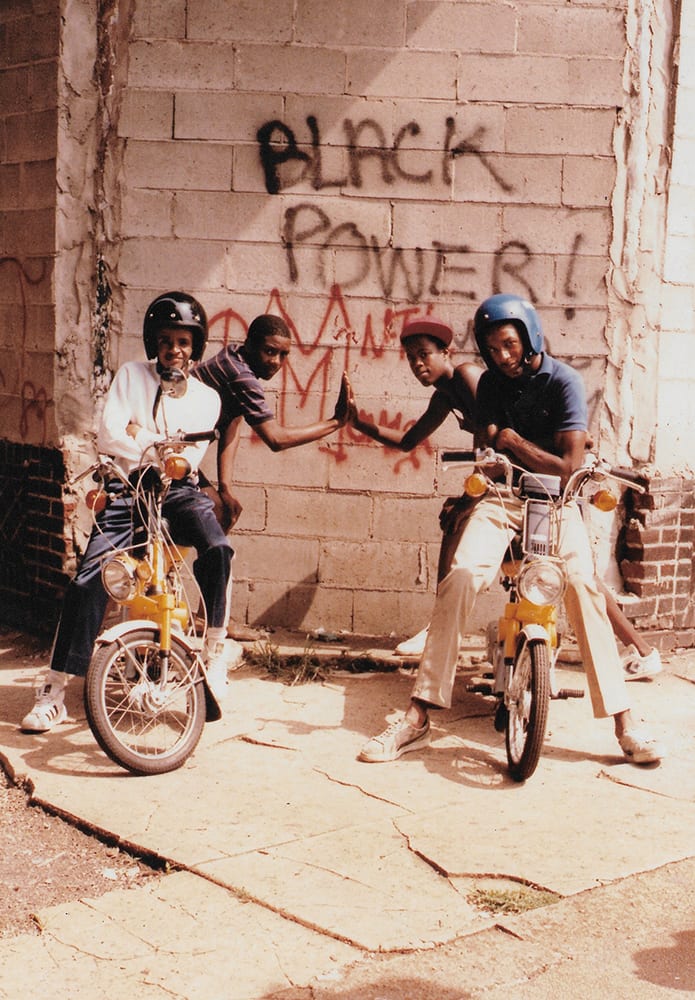 Jamel Shabazz
Through it all, art has been therapeutic for Lutz. He started playing the piano as a child, performed in musical theatre, and played the drums. He remembers his first introduction to hip-hop when he heard Dr Dre's album The Chronic 2001 as a child at Boy Scout camp: "looking back, that was an intense album to listen to at a young age." Still, he sees art not purely as salvation, but a way to mediate on both the cruelty and beauty of life. "The title of the book indicates that you can't have light without darkness, you can't have darkness without the light," he says. "I love reading Carl Jung because he goes into this idea of the shadow and embracing the shadow.
"And so in the beauty in life, there's some darkness, and that's what inspires my artwork, I try to find the full scope of meaning." Ultimately, There's Light is a call to action for addressing both the intimate and institutional hardships, through art, politics, and our collective imagination for better futures.
THERE'S LIGHT: Artworks & Conversations Examining Black Masculinity, Identity & Mental Well-being it out now on the LIORAFFE imprint, a new publishing venture from Glenn Lutz