Aftersun director Charlotte Wells talks working with Paul Mescal and male mental health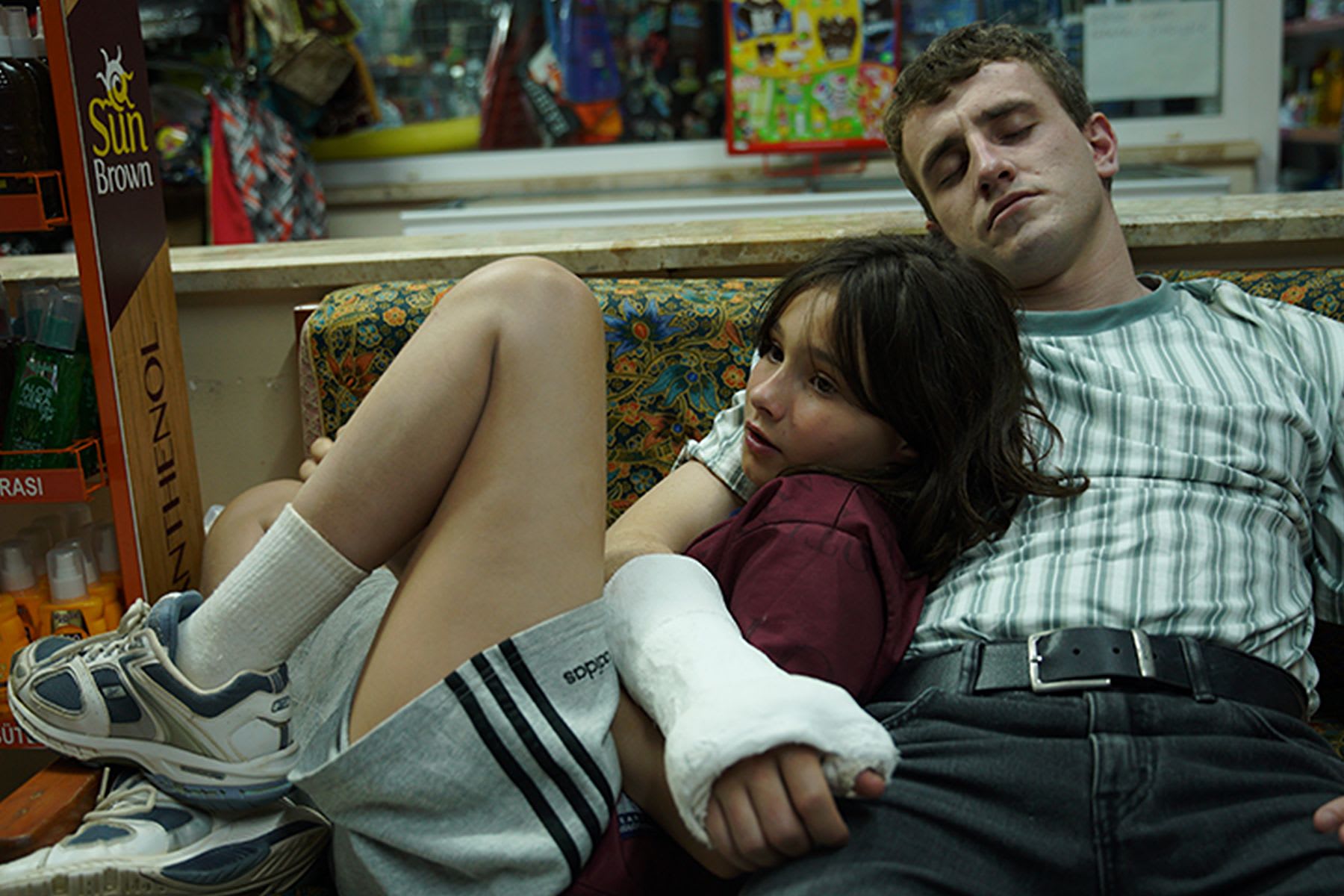 2022's breakout British filmmaker discusses her radiant debut exploring grief, fatherhood and memory via package holidays and home videos
Whether it's an album, novel, fashion collection or movie, you've only got one debut – and the pressure for young creatives to make an impression can be stultifying. But when it came to Scottish director Charlotte Wells's first feature-length film, the Paul Mescal-starring Aftersun, she admits that approximately "no time" was spent considering critics' responses. Despite this nonchalance, the film has astounded reviewers: showing at the Toronto International Film Festival, swooping up the newly launched French Touch Prize of the Jury at Cannes and being hailed as one of the most remarkable British films of the year.
Following father-daughter duo Calum (everyone's favourite heartthrob Paul Mescal) and eleven-year-old Sophie (newcomer Frankie Corio), the film unfolds over the course of a holiday to Istanbul in the '90s – with footage captured on both regular cameras and in various in-character camcorder tapes which they film and replay at points throughout the story. On the surface, it's about a girl's coming of age at the teetering precipice of adolescence and the love which binds her together with her young, divorced father even as their lives seem to fork in differing directions. But beneath this rosy glow? The white-hot pain of grief, as glaring as the sun beating against sand, as an adult Sophie (played by Celia Rowlson-Hall) looks back, unpicking the parts of her father she never knew and retrospectively exploring the hidden mental health struggles which come to eventually engulf him.
Sensitive, subtle and finely attuned to the fluctuations of memory and emotion, Aftersun is as beautiful as it is painful. As the film hits cinemas, woo spoke to Wells about crafting Calum's understated Scottish masculinity alongside Paul Mescal, the depiction of male mental health on screen, and Aftersun's nostalgia-tinged, '90s aesthetic.
"No time was spent thinking about critical response"
'Aftersun' director Charlotte Wells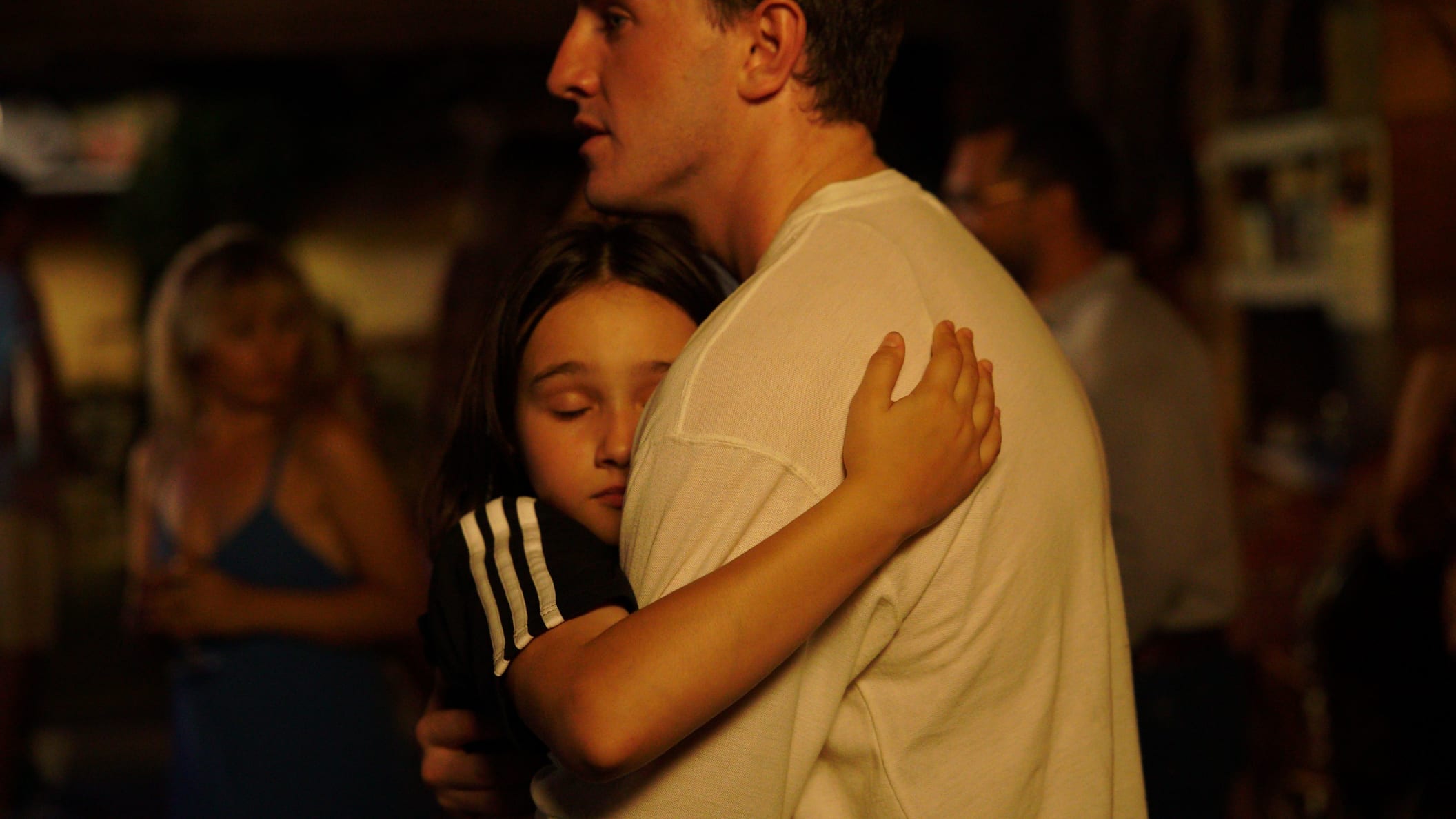 Aftersun is your debut feature. It must be wild to see your first film get this kind of critical reaction, right?
It has been wild! It's been very nice for all of us who put so much work and consideration into the making of the film and it's nice to see the work of my collaborators recognised too. We talked about audience in the edit process of the film in terms of legibility but certainly no time was spent thinking about critical response. So that's been very pleasant.
A lot of reviews have focussed on the ways the film parallels your own life. To what degree is the film autobiographical?
The characters were inspired by my dad and myself and I used my memories from various different holidays with my mum and my dad and other family and friends to form the outline of the script. I think the feeling at the film's core is very much my own. I wouldn't say that it is autobiographical but it is very personal.
I love what you're saying about the feeling of the film, because Aftersun has this lovely '90s nostalgia about it, with Calum's camcorder, the all-inclusive holidays and the Macarena. I think anyone who grew up in that time will feel quite connected to it. What made you want to set the script in that era?
It has a present-day framework that holds the film together and so inherently, as a memory, parts of the film are in the past. My childhood past was in the '90s and that seemed like a fun period to recreate in a way that felt authentic but not distracting - that felt lived-in and not unnecessarily emphasised.
That framing you mention, with the family videos, feels like such an intimate way of exploring themes of the past, family and memory. I also wonder if it's a comment on film-making itself, and on your own role of recapturing feelings and emotions from your personal past via this project?
I saw it more as a framing device that can reflect different points of view that can build upon themselves, to see Calum watching back video that Sophie took and the Sophie of now watching that footage back. It was a way to play with perspective. It also provided anchor points within the story of what happened on holiday that is fused together with memories of what went on.
"Paul Mescal was a true partner in the process to me"
'Aftersun' director Charlotte Wells
you are missing out on some content here because you rejected our cookies. want to change that?
And onto a question I'm sure you've been asked many times, what was it like working with Paul Mescal?
It was a really wonderful experience. He's so good in the film and was so good on set. He was a true partner in the process to me and to Frankie [Corio, who played young Sophie] too. The relationship that they built together was real. It wasn't one of family but it was genuine. I feel very fortunate that we all had so much love and respect for each other.
What was it like working with Frankie Corio? I know she wasn't a professional actor.
She's incredibly talented and possessed a talent she didn't know she had. It was my job just to give her the space and support to deliver a performance which we knew her to be capable of through what we learned about her and what she shared with us through the audition process.
Going back to that bond you mentioned between Paul and Frankie: their connection really is palpable on screen. It's a change from most films dealing with the figure of the divorced dad, who's normally painted as quite absent or not emotionally invested in his kids. What made you write Calum as a dad that is trying - even if there are parts of him that Sophie will never fully understand?
I don't think that I'm the first one by any stretch to do this but I do think the majority of films that explore this topic tend towards the more absent father who is probably trying but not very successfully. It was important to me that Calum be a good dad and their relationship be close right from the very first frame. Being a dad is the best thing he does: it's the rest of his life and elsewhere that he struggles. I knew that I would be working with people's expectation of what this type of character looks like on screen. Like it or not, you have to acknowledge that and understand that you might be playing into it or against it.
One of the main themes of the film is male mental health. That's a huge part of Calum's journey, but Aftersun avoids defining that character solely by his struggles - why was that important to this feature?
One thing that was interesting to me in the story was this idea of a really warm, joyous and positive shared experience and more complicated individual experiences. For Sophie's character that is a fairly well-trodden coming of age arc. For Calum, that is a very private struggle with mental health, which feels beyond his full understanding and control. That was the story I was interested in telling, I didn't want to diagnose Calum on screen. It's a film about somebody reaching into the past with the hope of getting some new insight or understanding into a person she thought she knew. It was a very fine balance in the the writing, directing and editing of this film to get that right and reveal just enough Calum to gradually unveil his private struggle to the audience over the course of the film.
It's a very different approach to a lot of film and tv which has a more explicit and almost didactic way of talking about mental health.
I'm definitely not interested in being didactic, ever!
Aftersun is out now in UK cinemas.
Winter skincare for men
So come on now lads, let's get our skincare on.