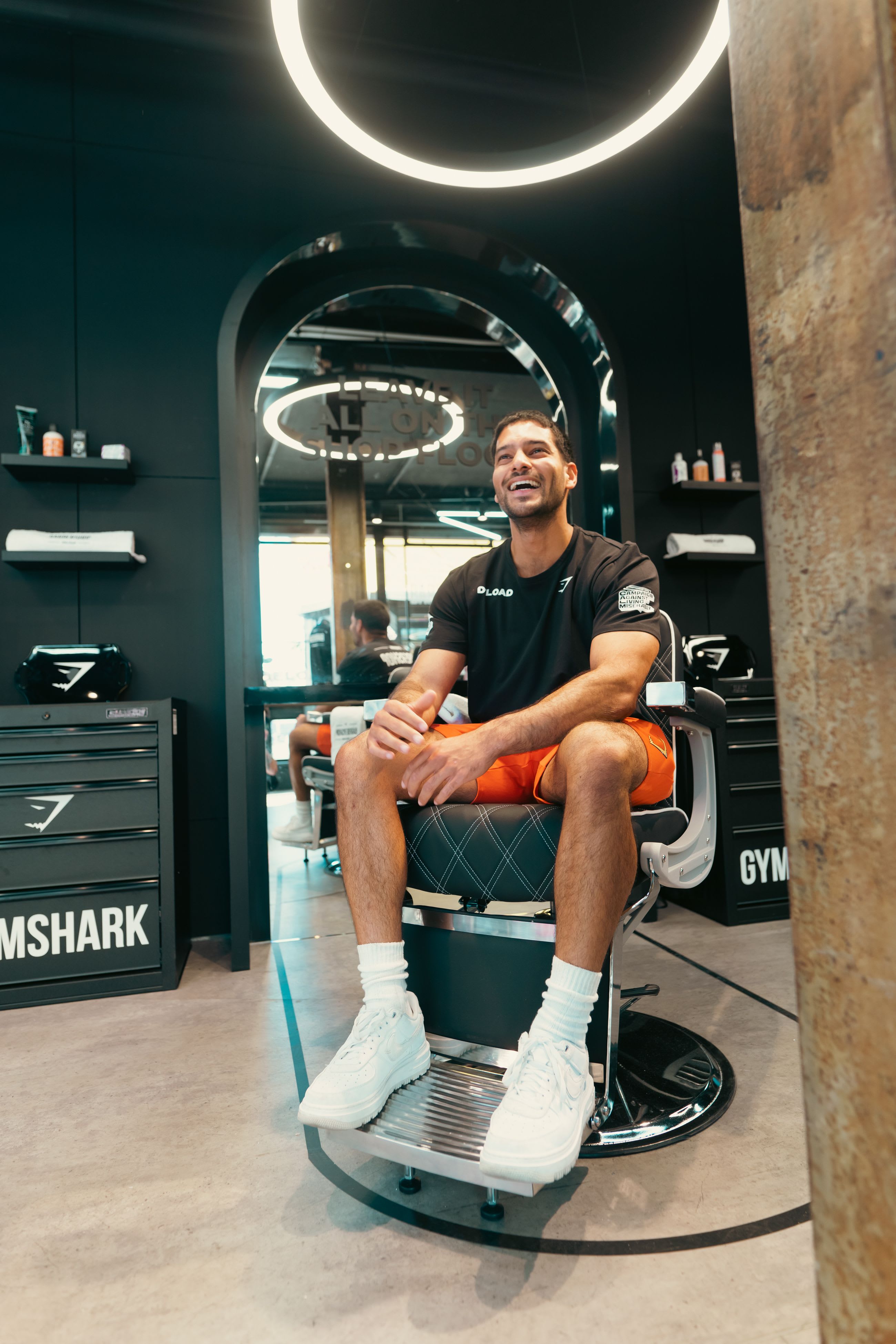 The 'Deload' barbershop allows men the time to get a trim and open up to a barber trained in mental health care
Gymshark – the rapidly-becoming-iconic, Birmingham-based activewear brand on just about all our fave fitness trainers, celebs, and influencers – is tackling the issue of men's mental health head-on… literally!
The brand has opened a temporary barber shop that's providing a "non-judgemental safe space" for men to open up to professional mental health care trained barbers while they gett a free trim. The barber shop, called 'Deload', is located in Shoreditch, London and will be open from 12-17 July.
Having partnered with two incredible mental health charities, Calm in the UK and JED in the USA, 'Deload' is part of Gymshark's expansive mental health initiative, existing to "deliver a stream of positive information, guidance and entertainment, that boosts you when you're at your mental best, and supports you when you're not." It aims to make a difference, not a statement. When looking into how to do this, they found that, although men often struggle to open up about their mental health, they find it easier to confide in their barbers. Stats show 84% of men in the UK have admitted to bottling up their emotions, with more research by CALM highlighting that the most common reasons men cited for not opening up about their emotions were not wanting to worry anyone (43% of survey participants) and preferring to sort it out themselves (49%)
Barbers from Curfew Grooming will be trimming for free throughout the week, and whether you want to pop in for a chat, a trim, or both, it's open to all and walk-ins are welcome. Gymshark will also be selling exclusive 'Deload' merchandise, with all proceeds going to the mental health charity CALM. 125 people a week die by suicide, and 75% of all UK suicides are male.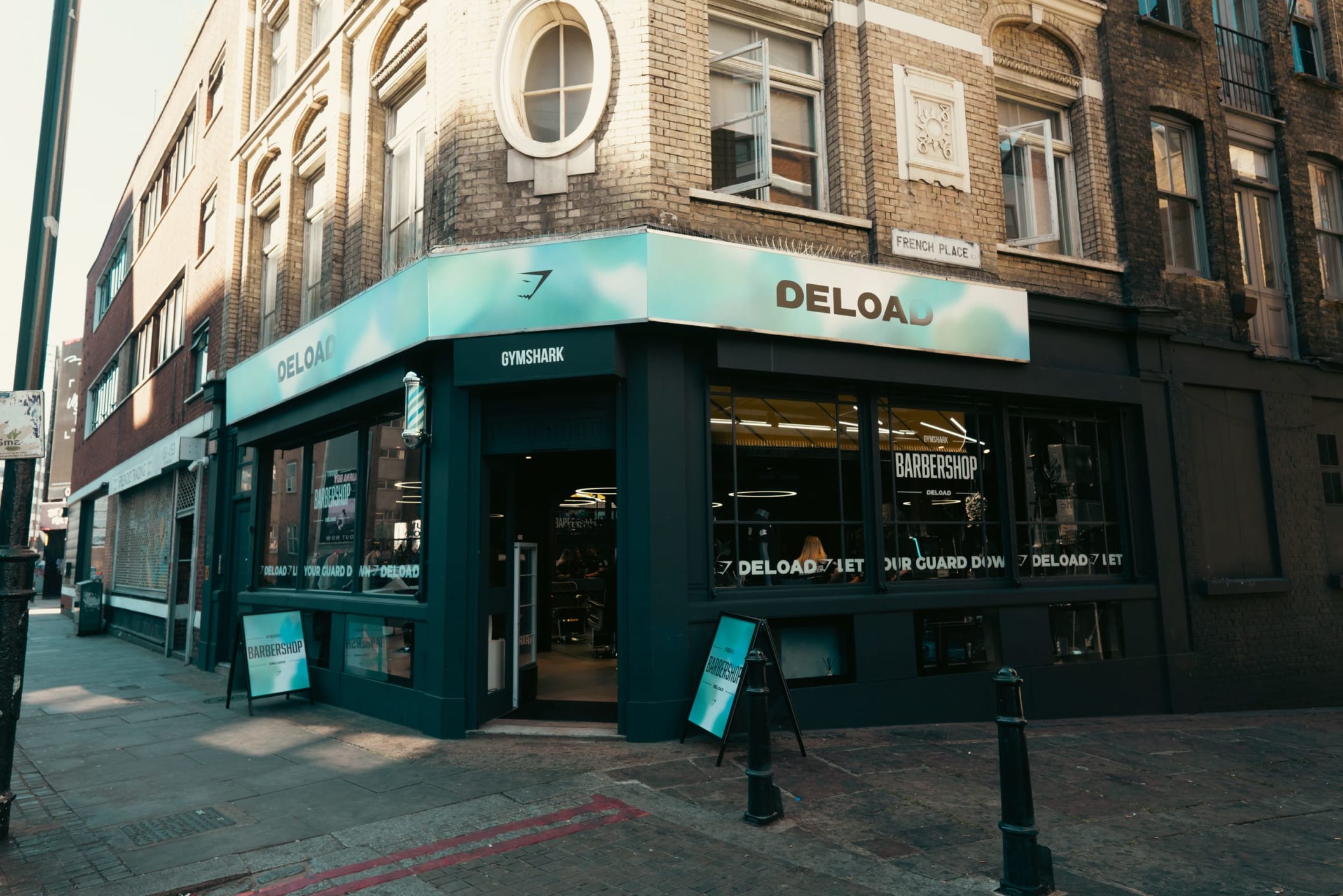 Gymshark will also host panel talks across two evenings, alongside representatives from CALM and Curfew Grooming, several prominent influencers and Gymshark athletes. They will discuss the campaigns "Be The Mate You'd Want", launched by Dave and Calm, to encourage men to check up on their mates, and "Building Real Strength", by Dove Men, celebrating the caring side of modern men and breaking down harmful perceptions engrained by traditional expectations of masculinity in society.
A statement from the brand says: "The weight belongs in your hands, not your head, which is why we want to get more men talking about their mental health in an environment that they feel comfortable in."
The barbers at Deload are there to listen, so if you're in need of a shape up or just want to talk, head over to the shop at E1 6JQ. It's totally free, but If you do wish to pay for your trim, all proceeds will go to Calm.
Similarly concepts have taken the opportunity to open up conversations with men in spaces they feel safe, like 'The Lions Barber Collective' on London's Carnaby Street. It is a non-profit barber shop exploring the same idea; creating a place for both haircuts and headspace. All barbers are trained in an award-winning program BarberTalk, specialising in suicide prevention and spotting the signs of a mental health problem. All profits are donated to raising awareness for suicide prevention and training more hair professionals in mental health support. They believe that just by showing that they are willing to talk about the subject is already making a huge difference.
Keep your eyes peeled for the opening of Gymshark's first physical store this year in London's Regent Street too.
The Deload Barbershop is open from 12 to 17 July at 10am – 5pm every day, and as well as a free trim you can buy Deload merch with all proceeds going to CALM, at 149 Shoreditch High Street, E1 6HU.