Kristina Rozhkova's whimsical, ethereal portraits of teenagers entering adulthood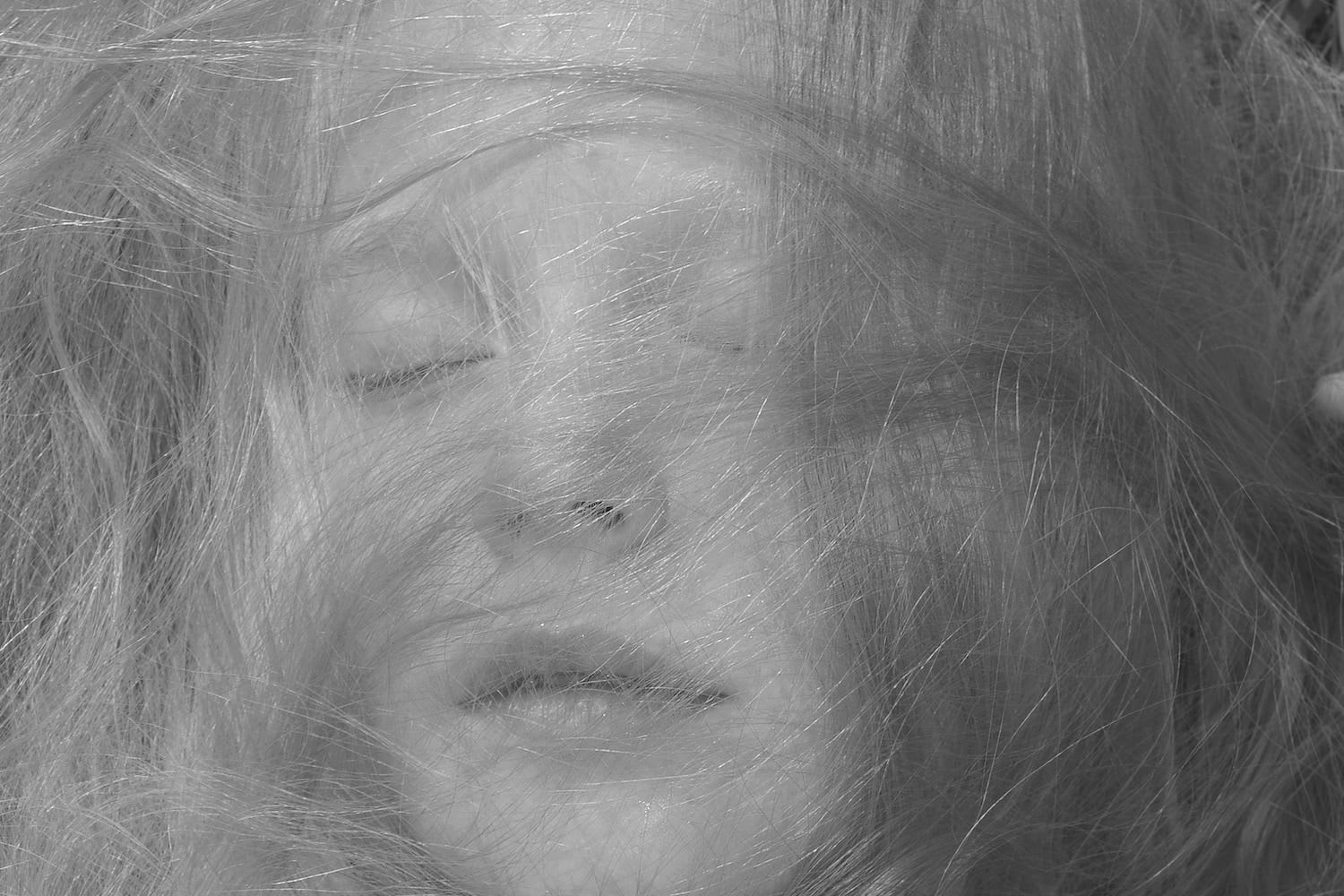 The Russian artist unpacks her nostalgia-fuelled book and exhibition, 'The Bliss Of Girlhood', for woo's fortnightly culture column
image Kristina Rozhkova
words Gilda Bruno
Welcome to Stop Scrolling, where each fortnight arts and culture writer Gilda Bruno will be bringing you a roundup of carefully curated exhibitions, art fairs and photo books to check out, as well as exclusive conversations with some of today's most exciting emerging artists.
This week, Bruno speaks with Perm-born photographer Kristina Rozhkova about her reverie to immortalise "the thin line between childhood and adulthood": an endeavour at the heart of a new series of spellbinding photos of youngsters.
There is something deeply mesmerising about the photographs of Russian photographer Kristina Rozhkova. It seems as if, rather than merely capturing a moment in time, her snapshots served as the entry point into multiple hidden universes. At once shaped by the artist's fascination with the imperceptible details of the world around her, and by her imaginative reworking of memories from the past, The Bliss Of Girlhood – Rozhkova's new photo book and exhibition – is a fitting example of her ability to transport viewers to another dimension.
On display at Bristol's SERCHIA Gallery until February 26, the collection of black-and-white images presented in the photographer's debut UK solo show casts light on the "complementary opposites" that characterise the experiences of girls on the brink of womanhood. "Femininity and a childlike nature were present in equal amounts in all of them," Rozhkova says of the young protagonists of her series, whom she met by coincidence on a summer walk around her hometown, Perm, up in the Ural Mountains.
"What got to me was the way in which those girls' beauty was contrasted by a certain degree of slovenliness," she adds, pointing at how their dirty nails perfectly captured the raw, youthful impetuousness and adventurous spirit of her sitters. Published by ZONE, the volume deals with the "inevitability of growing up and moving on", Matthew Dunne writes in his introduction to the book, which is a bittersweet documentation of the fragility and finitude of childhood.
We talk to Rozhkova about her first encounter with the photographic medium, the manifold inspirations at the core of her visual practice, and how this series was all about "capturing the moment".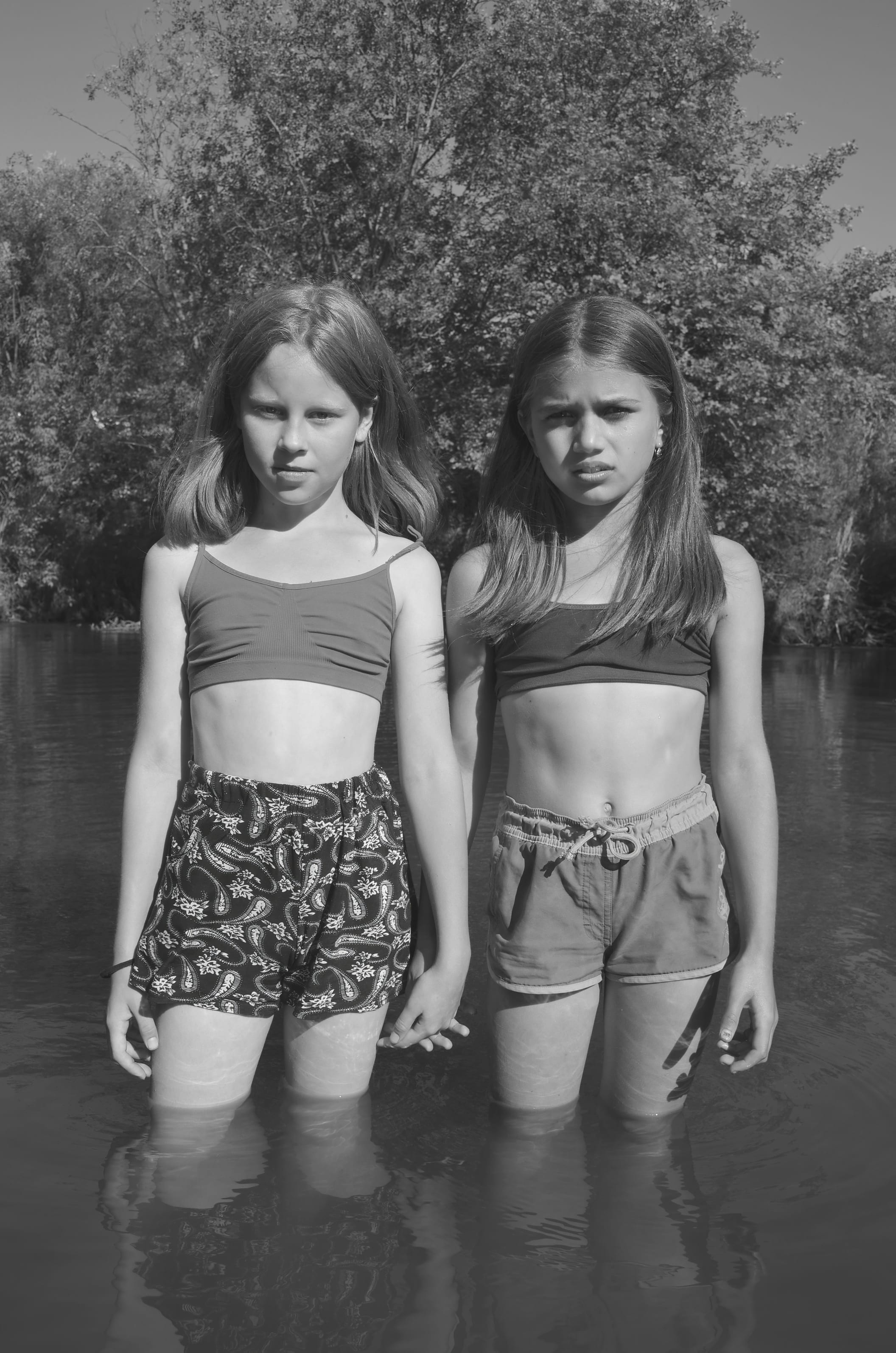 Image courtesy of Kristina Rozhkova, 'The Bliss of Girlhood'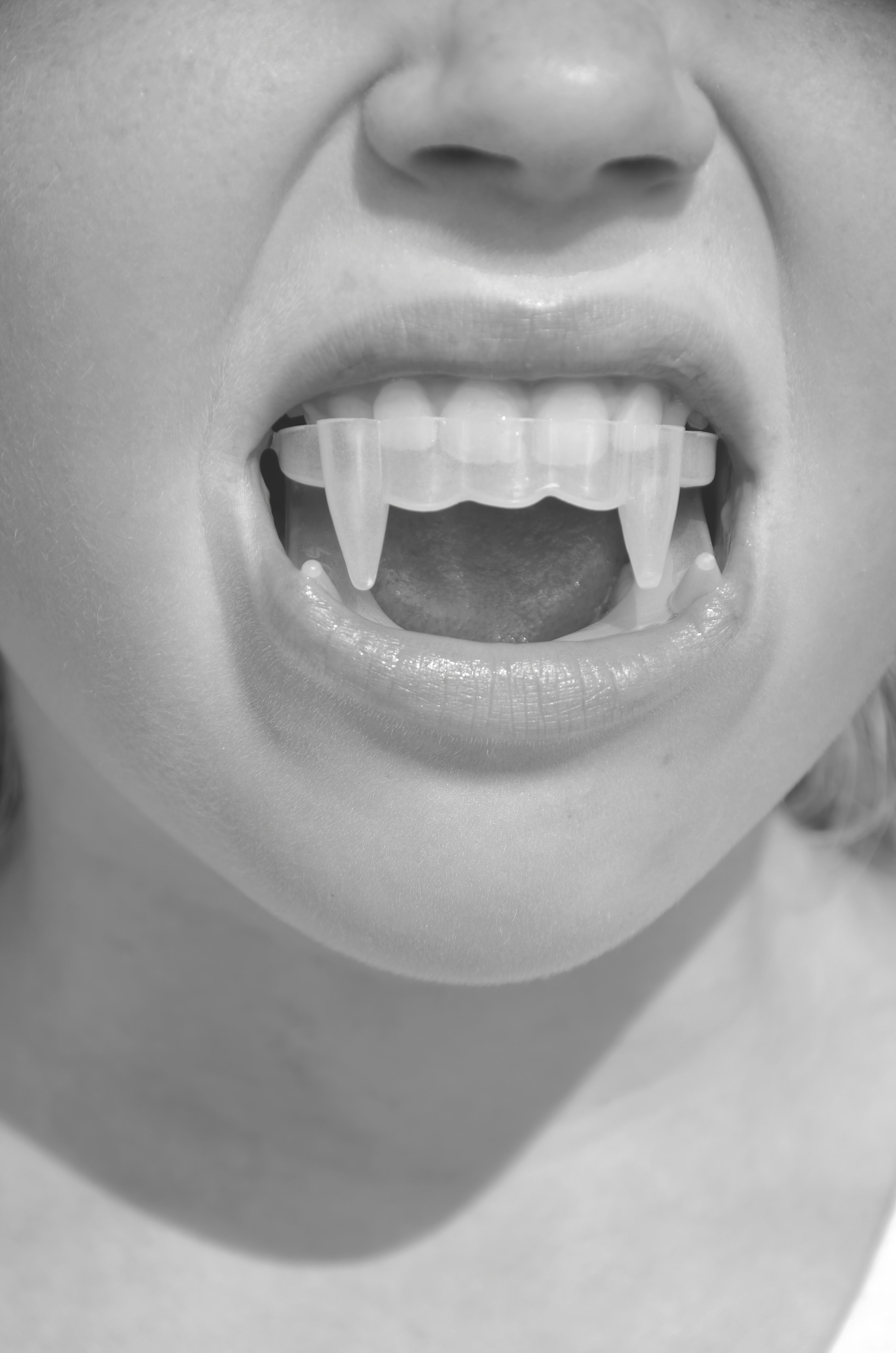 Image courtesy of Kristina Rozhkova, 'The Bliss of Girlhood'
You're a philosophy graduate with a passion for photography. When was the first time you laid your hands on a camera?
Kristina Rozhkova: The camera fell into my hands by chance right after I finished my bachelor's degree in philosophy three years and a half ago. I immediately appreciated the speed of its immediacy against the background of philosophical texts, articles and works that seemed to act slowly and indirectly. To me, photography is a very intense medium. I like it because of its powerful expression and presence, its speed and intelligibility. Photography exists to be looked at and that's exactly why, personally, I feel as if it only acquires its final shape in the interaction with the viewer's eye.
What influence does your philosophical background have on your visual practice?
Kristina Rozhkova: Discovering photography was a breath of fresh air. At first, the strength and brightness of the medium blew me away to the point that philosophy felt lifeless. Everything I had written so far on the philosophy of cinema, aesthetics, the work of Walter Benjamin, and whatnot, seemed to me like chewed gum. Photography was the only thing that felt real and alive. Experimenting with it allowed me to create new, unexplored universes but, as time passed, I realised that my photographic practice wouldn't exist without my philosophical work. Just like my upbringing, I will always carry it with me. And while it doesn't influence my photography any more than my love of cinema and religious iconography, it is one of the lenses through which I look at – and see – the world.
Could you briefly introduce your photographic work referring to the themes and inspirations informing your latest exhibition, 'The Bliss of Girlhood'?
Kristina Rozhkova: Though it almost always happens subconsciously, I get a lot of inspiration from films. When developing The Bliss of Girlhood, I thought about Ingmar Bergman's The Virgin Spring. More inspiration stemmed from religious references – how the hands of saints are folded, for example, which is something I saw in some of the sitters I portrayed – and the work of director Robert Bresson. Still, nothing shaped the series more than Balthus. In this specific body of work, I drew on tenderness and a kind of "sacred" awe to then counterbalance those with notions of power and sexual aggression. I immersed myself in those girls' world and their trinkets as if I had never left it, recreating a distant, playful and almost dreamlike atmosphere.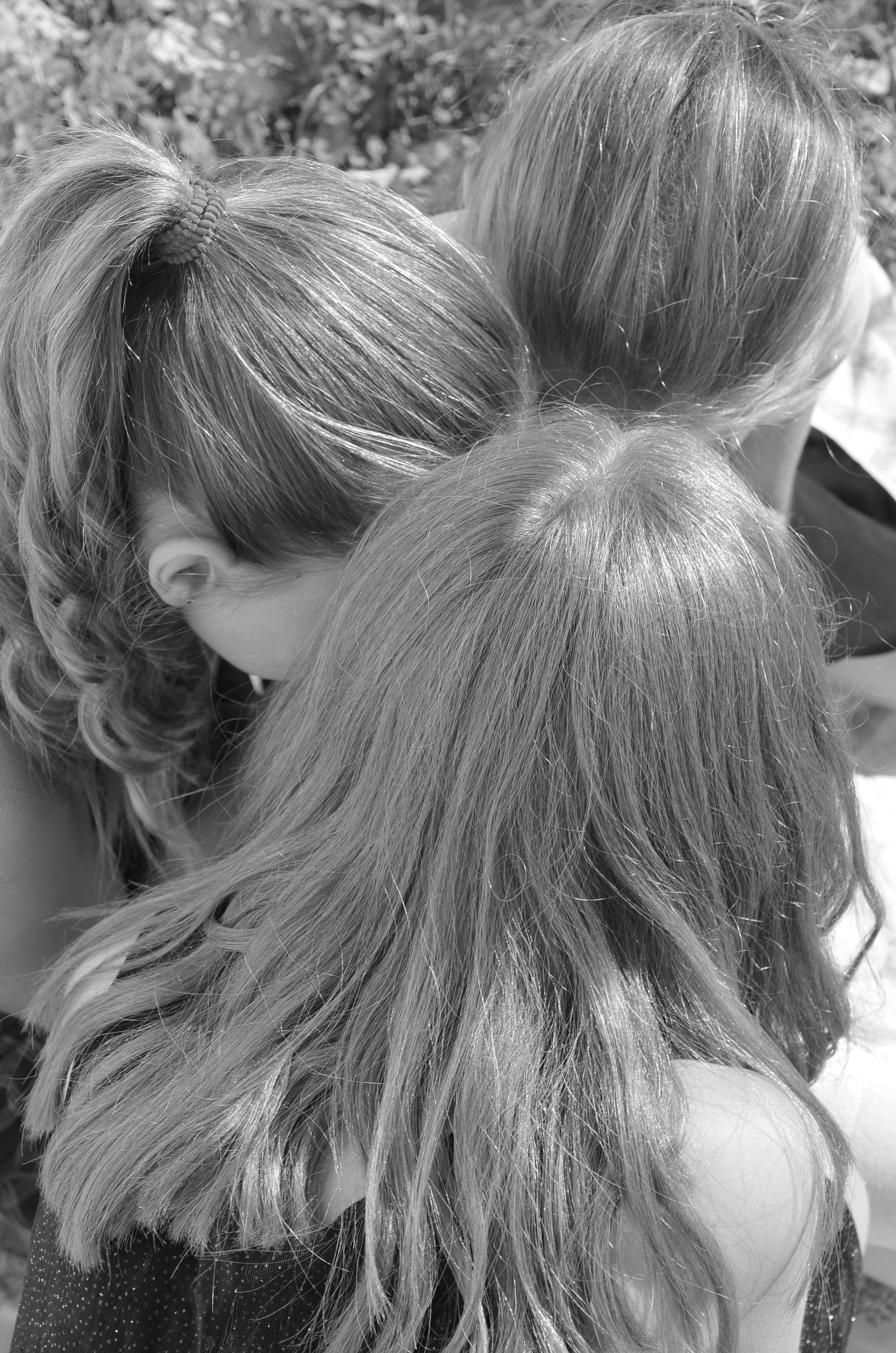 Image courtesy of Kristina Rozhkova, 'The Bliss of Girlhood'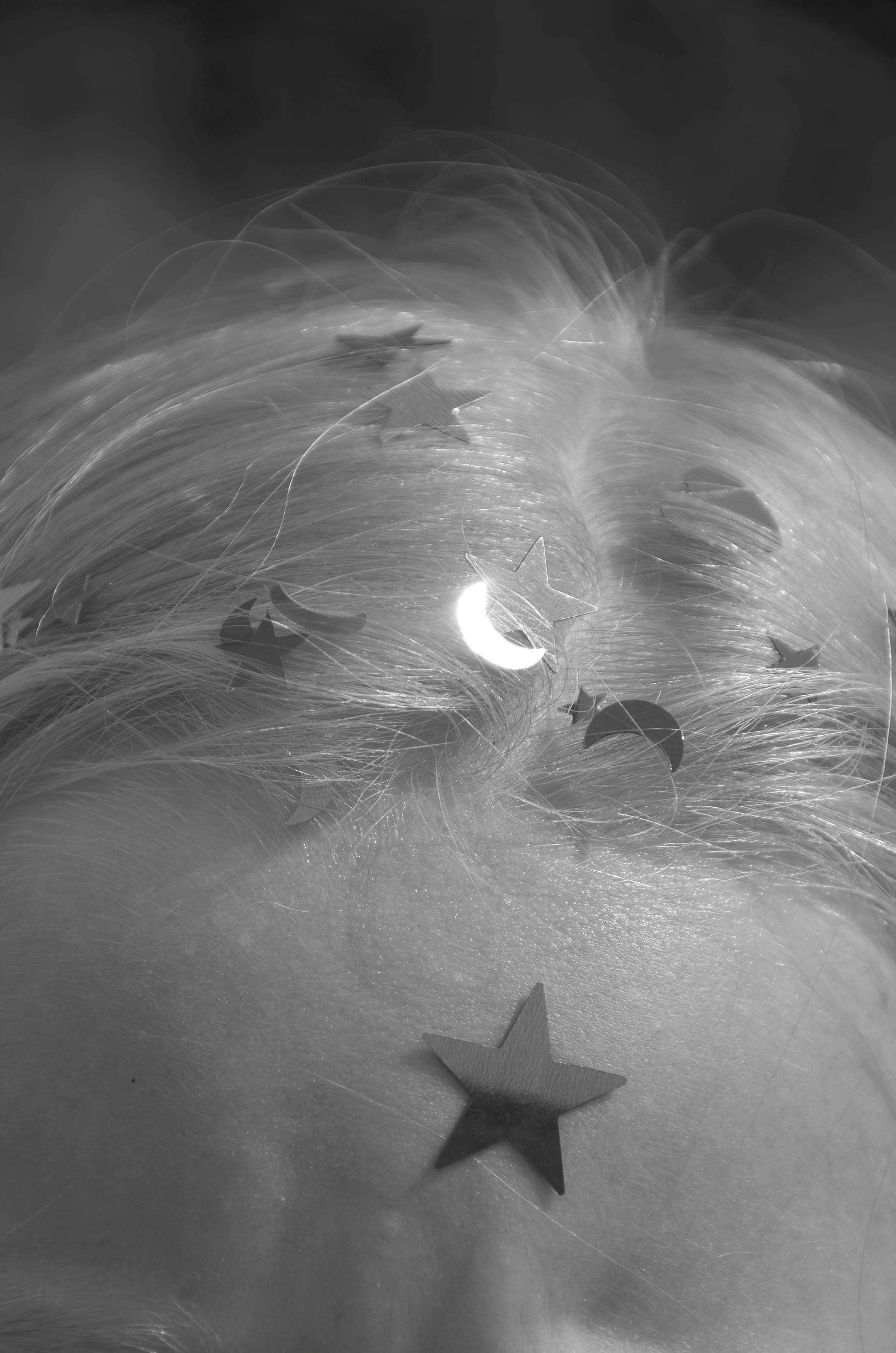 Image courtesy of Kristina Rozhkova, 'The Bliss of Girlhood'
How do the youthful moments captured in this series echo memories from your own journey into adulthood?
Kristina Rozhkova: I am very nostalgic about my girlhood. The other day, an artwork showing a group of girls in a bathroom awakened this vivid memory from my childhood: I am nine years old and so is my friend. We lock ourselves in her family's bathroom and, though her parents call us out, we stay in there for hours. What catches my interest is this intimate universe of girls' rituals, which is funny and silly, heartfelt and important, all at once. The series "freezes" a moment that is coming to an end: the girls I documented last summer were already different this summer. Their breasts have grown, their faces have changed. They are getting closer to being women, and that is as beautiful as it is tragic; it is a thin line, this slippage between two worlds – childhood and adulthood. And to visualise that line was a revelation for me, as if I were looking at perfect crystals: pure and uncut. Thoroughly natural.
What can you tell us about the actual development of the project? How did you get to know the faces lensed in it and what was the shooting process like?
Kristina Rozhkova: I met the series' protagonists on the street near my hometown during the summer break. After an initial chat, they called their friends: aged eight to 14, the girls brought make-up, soda, some food, swimsuits, and various other clothes and toys with them. We went swimming and ran through the fields. They showed me what gymnastics tricks they could do, where their little summer house was and many other things. People ask me how I got them to pose like that, but I didn't do anything, it was already in them. They all acted naturally, talking to each other. What motivated me to keep shooting was recognising how many facets there are in ordinary girls, how much innocence and aggression lies in their gestures. All I had to do was control, direct and capture the moment.
What makes The Bliss Of Girlhood relevant today?
Kristina Rozhkova: I didn't worry much about the relevance of the project. Instead, what guided me was the urge to preserve and cultivate beauty. Today's world is full of conflicts, chaos and destruction. Rather than being a reaction to that or fighting the objectification of the female body, The Bliss Of Girlhood is an ode to the pursuit of beauty. A kind of beauty that feels eternal, beyond time, just like the girls inhabiting this series.
Kristina Rozhkova's solo exhibition, The Bliss Of Girlhood, continues at SERCHIA Gallery, Bristol, through February 26.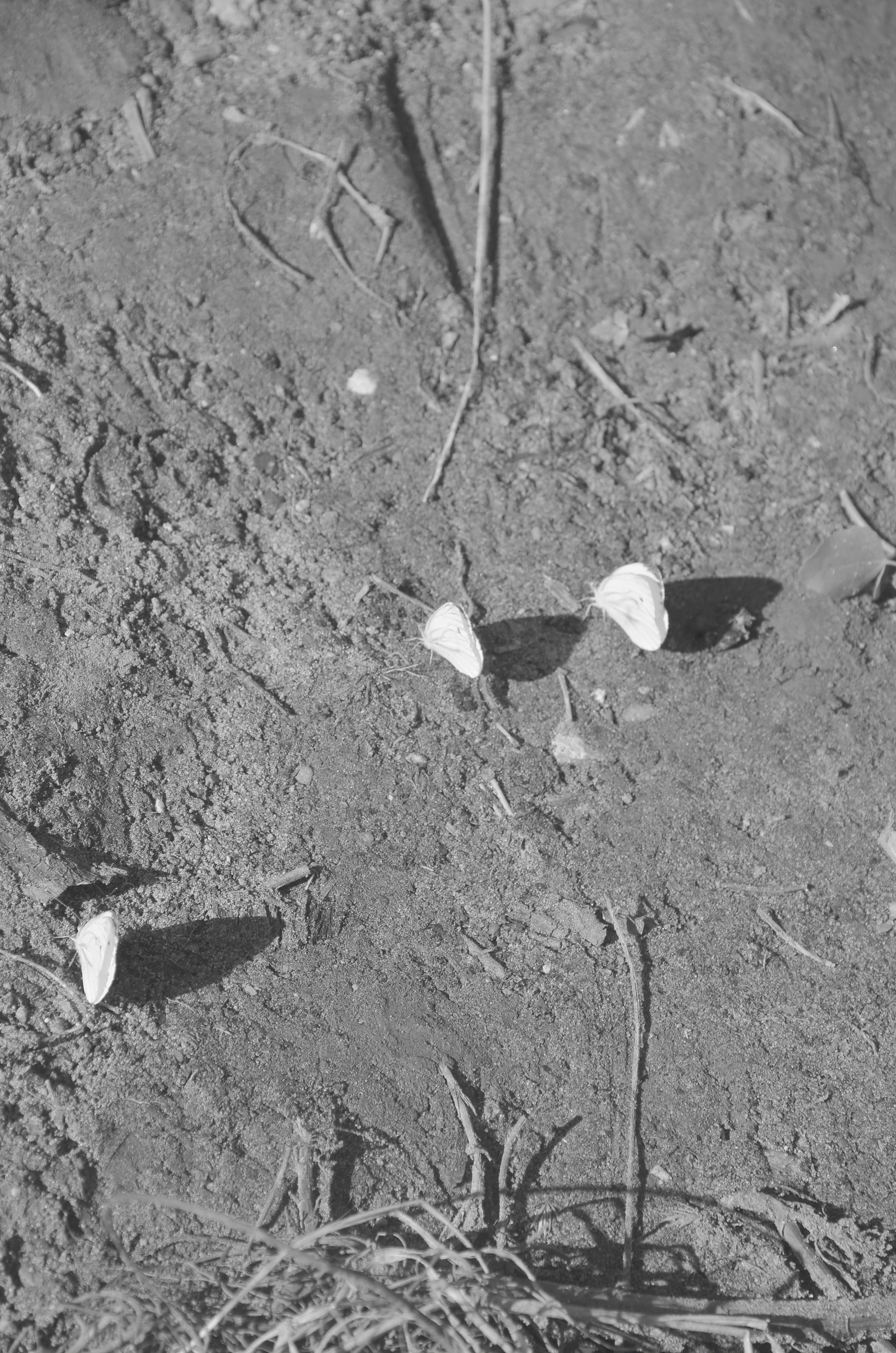 Image courtesy of Kristina Rozhkova, 'The Bliss of Girlhood'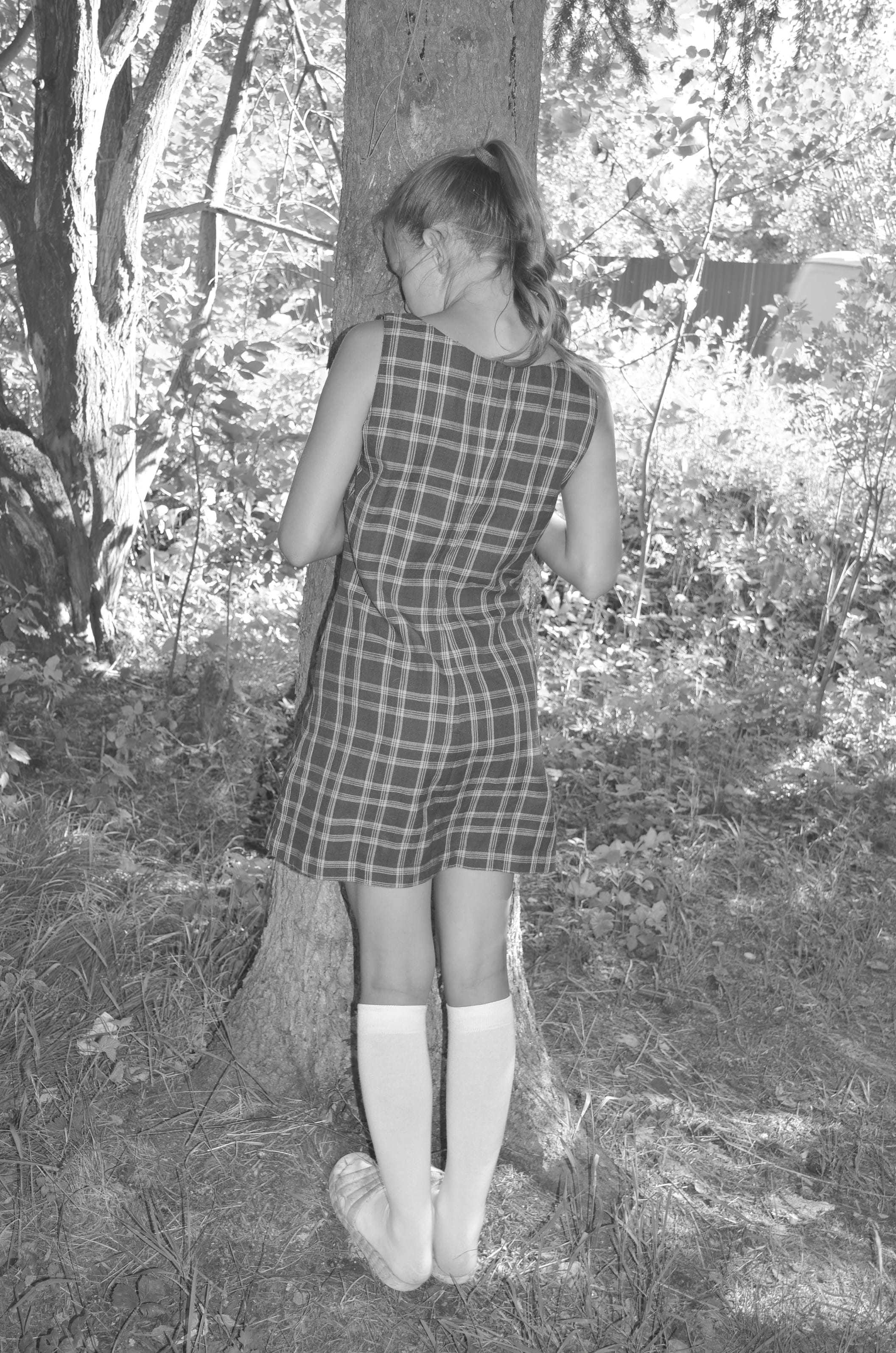 Image courtesy of Kristina Rozhkova, 'The Bliss of Girlhood'
Scroll for an extra dose of art and culture news, curated for you by woo
When there's so much to see and experience, it can be hard to choose where to spend your valuable time. Below, Bruno picks a selection of standout shows and culture events to explore in the coming weeks.
Out of Joint, group show, New Collectors, New York, US
you are missing out on some content here because you rejected our cookies. want to change that?
Break with the monotony of winter by stepping into the trippy, mischievous universe of Out of Joint: a new surreal group exhibition running at New York's New Collectors through February 26. Curated by Alice Sossella and featuring images lensed by visual artists Guy Bolongaro, Emiliano Gori, Agustín Hernandez, Eva Ostrowska, Sage Stuart, Karolina Wojtas, and Lu Yufan, the show subverts the assumptions of everyday life by encouraging viewers to give in to the bizarre, at times freakish dimension envisioned by the spotlighted selection of international creatives. In Out of Joint, ordinary scenes of leisure and play are "turned on their head" in a bold celebration of the uncanny. Blurring the boundaries between fiction and reality, humour and darkness, the showcase defies the rules of the world as we know it to embrace the weirdness which lies in the human experience.
Wynnie Mynerva, Bone of my Bones, Flesh of my Flesh, Gathering, London, UK
you are missing out on some content here because you rejected our cookies. want to change that?
Launched on January 24 at Gathering, Soho's new hotspot for contemporary art, and continuing through March 4, Bone of my Bones, Flesh of my Flesh is Peruvian artist Wynnie Mynerva's first UK exhibition. After kicking off their programme with [Your Arms Outstretched Above Your Head, Coding With The Angels] – a multidisciplinary solo show by 2019 Turner Prize winner Tai Shani – last October, the already critically-acclaimed space run by Alex Flick and Trinidad Fombella is back with another exhibition encouraging "creative exploration and cultural exchange" through dialogue and social interventions.
Installed across three different exhibition spaces, Bone of my Bones, Flesh of my Flesh looks at binary creation myths of Abrahamic religions as the originating cause of present-day, skewed gender dynamics. Directly stemming from the artist's revisiting of Lilith and Eve – two female biblical figures known for having refused to "comply with the gender roles prescribed to them" – the displayed large-scale, Western Old Masters-inspired canvases propel the public into a vortex of "colourful, scriptural, sexual chaos". Dense with paint and charged with Mynerva's own experiences of male violence, sexual abuse and patriarchal control, the paintings retrace the history of female subjugation to free its women protagonists from all male-imposed constraints and celebrate them as "non-binary archetypes, powerful symbols of insurgence".
Linda Bell, film installation in partnership with Hospital Rooms and Action Space, Studio Voltaire, London, UK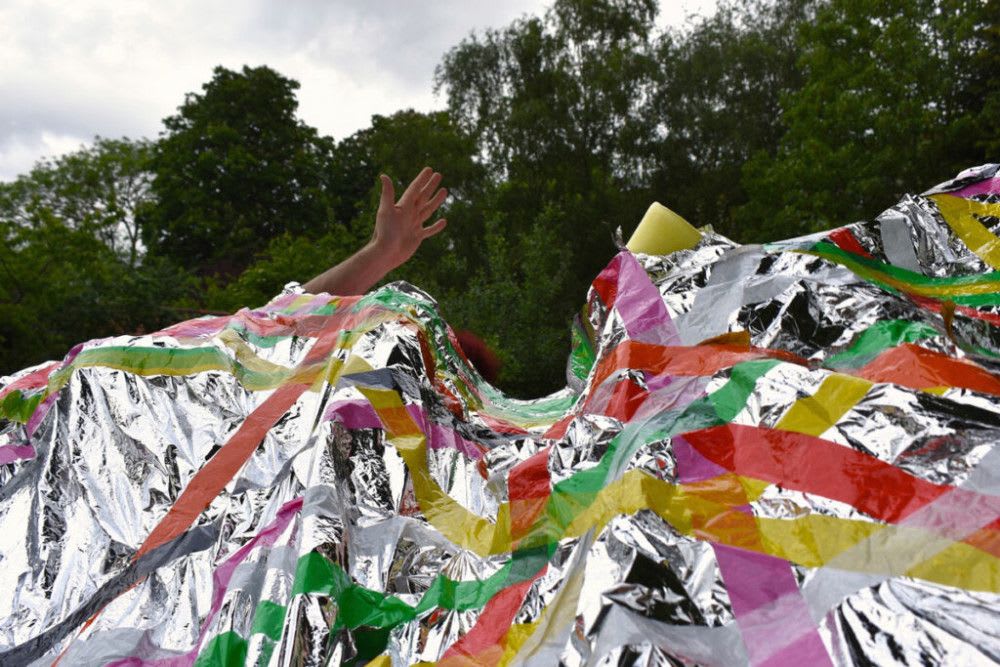 Linda Bell (film installation). Courtesy of the artist, Action Space, Hospital Rooms and Studio Voltaire
A new Linda Bell film has just been unveiled at London's Studio Voltaire, where visitors have the chance to catch it until February 16 before it finds its permanent home at Springfield University Hospital, Tooting. Commissioned by Hospital Rooms – an arts and mental health charity supporting the creation of artworks for NHS mental health inpatient units across the UK – and ActionSpace – a visual arts development agency championing the growth of creatives with disabilities – the piece was conceived as both a "celebration and documentation" of Bell's sensory-led, experiential practice. As a resident artist at ActionSpace, Bell has cultivated her craft at the organisation's associated studio, which is based at Studio Voltaire, since 1999.
Through all these years, she has continued to explore the possibilities offered by different artistic mediums, channelling her creativity into collaboratively designed, large-scale interactive installations. Featuring footage from the workshops Bell led at Share Nurseries last May, the film candidly captures how her art takes shape from the interaction between her and her impromptu collaborators. Through touch, movement and performance, the artist breathes new life into her chosen materials – including foil, fabric and paper – promoting an approach to art that unites beyond boundaries.
Have A Butchers Art Book Fair, Have A Butchers, Dalston Lane, London, UK
you are missing out on some content here because you rejected our cookies. want to change that?
A new edition of the Have A Butchers Art Book Fair is coming to East London this weekend and you shouldn't miss it! Running at Have A Butchers' Dalston Lane headquarters between January 28 and January 29, the event will gather an exciting selection of independent and self-publishers, artists and bookstores with a passion for visual arts and culture.
Don't miss your chance to get your hands on the latest releases from ten different publishing houses – including Duende Print, Guest Editions, Palm* Studios, Photobook Cafe, and SERCHIA – and discover the latest work by a new generation of creatives working across fine art photography and collage.
Dhaka Art Summit 2023, Bangladesh Shilpakala Academy, Dhaka, Bangladesh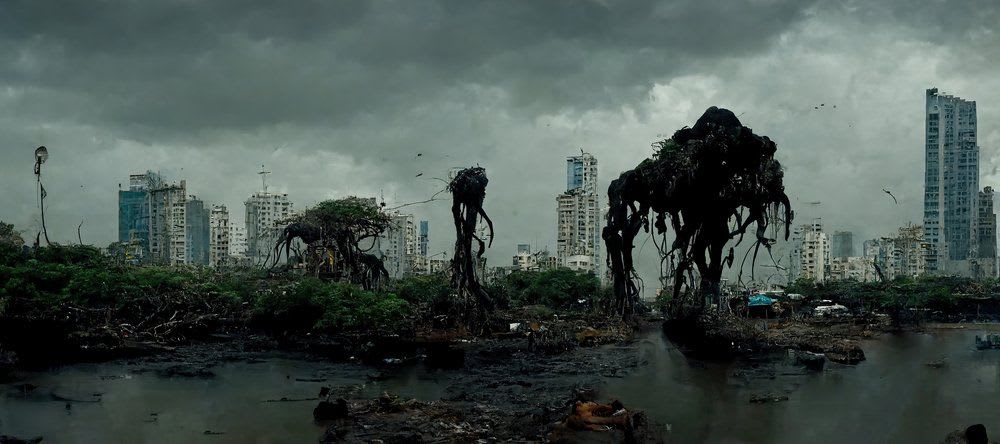 Sahej Rahal, Black Origin, 2022, digital collage generated using ai program. Courtesy of the artist and Chatterjee & Lal.
A global, non-profit biennial exhibition entirely dedicated to South Asian art and architecture, The Dhaka Art Summit (DAS) is returning to Dhaka's Bangladesh Shilpakala Academy, where it will run between February 3 and February 11. Founded in 2012 by the Samdani Art Foundation in a joint effort with the Ministry of Cultural Affairs and People's Republic of Bangladesh, the platform aims at examining the possibilities of such art forms from both a regional and an international perspective. Now at its sixth edition, the new iteration of the showcase sees a number of emerging Bangla and diaspora artists address the recent climate change-induced floods through a variety of artistic mediums.
With contributions from over 120 artists, architects and writers, the 2023 edition of the DAS comprises a handful of collateral exhibitions exploring the climate emergency from a hope-facilitating, constructive standpoint. Paying particular attention to how local Bengali children and adults are currently dealing with the aftermath of the environmental crisis, the exhibition looks at "weather and water as shapers of history and culture" while also stressing how language can influence people's understanding – and reaction to – societal emergencies.
Fetish, group show, MAMA, London, UK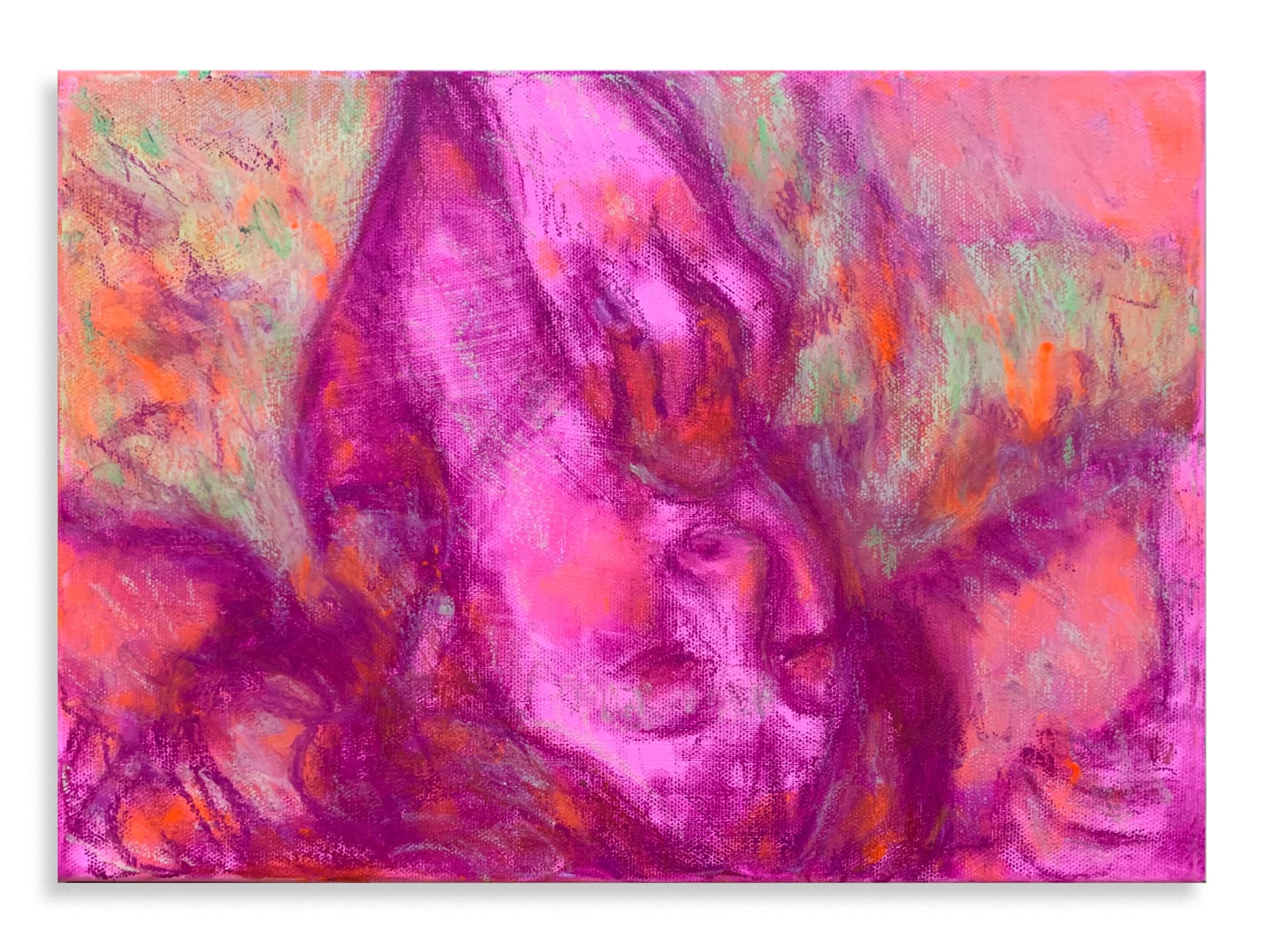 Caroline Wong, Watermelon, 2022. MAMA: Fetish, 2022. © Image Courtesy of MAMA and the Artist.
Tired of male-centric, binary-reinforcing talking about sex? Say no more. MAMA, a new nomadic London-based art platform brought to the heart of Whitechapel by co-founders Asia Éléonore Feliks and Sarah Emily Green, is on a mission to celebrate the creative visions, experiences and personal stories of women artists from all ages and backgrounds. And what better way to do so than by bringing to the fore the long-tabooed female sexual universe?
Launching with a private view on February 3 and continuing through February 5, Fetish – MAMA's inaugural group exhibition – celebrates the kaleidoscopic essence of women's pleasure by visualising female desire across painting, collage, sculpture, and more. Through a selection of surrealism-inspired artworks by eight different international women creatives, the show wants to "reclaim the notion of 'fetish' from the shadow of male sexuality", encouraging the female-identifying community to take control of their innermost fantasies. A feast for the senses, Fetish breaks with the hypersexualised conception of the notion to embrace an understanding of it that "extends into the realms of sensory delight and aesthetic fulfilment". Expect lustful, captivating explorations of food, luxury, nudity, and the body.