Photos documenting the untold stories of Atlanta's strip club dancers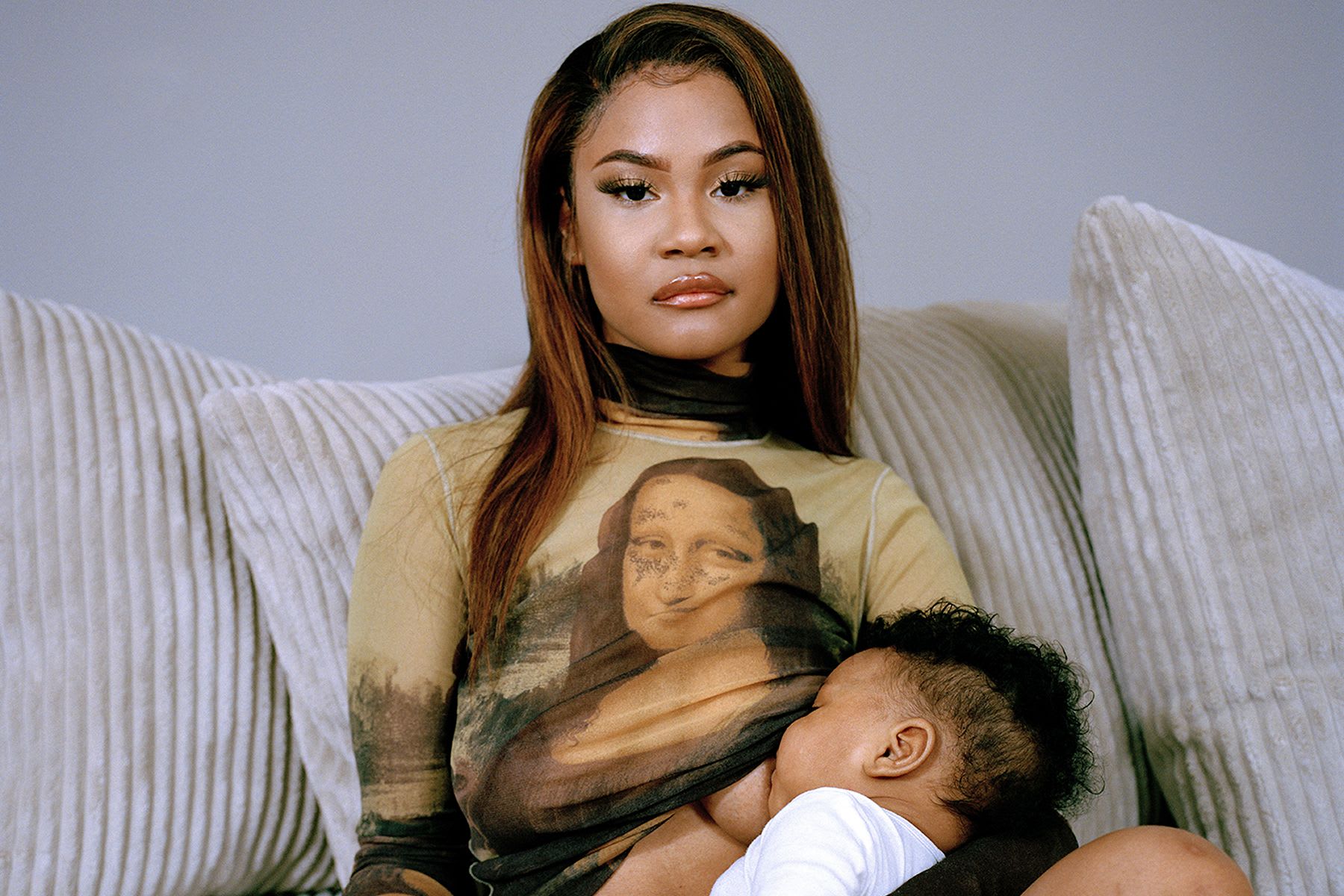 Photographer Hajar Benjida talks us through her award-winning photo series, 'Atlanta Made Us Famous' for woo's fortnightly culture column
image Hajar Benjida, 'Atlanta Made Us Famous'
words Gilda Bruno
Welcome to Stop Scrolling, where each fortnight arts and culture writer Gilda Bruno will be bringing you a roundup of carefully curated exhibitions, art fairs and photo books to check out, as well as exclusive conversations with some of today's most exciting emerging artists.
This week, Bruno talks to photographer Hajar Benjida about her series Atlanta Made Us Famous: a documentation of legendary strip club Magic City which invites the viewer into the intimate worlds of dancers' off-stage lives.
Moroccan-Dutch photographer Hajar Benjida cut her teeth lensing some of the most exciting personalities in the hip-hop, rap and grime scenes – from Skepta and Swae Lee to Lil Yachty and Joey Bada$$. But her story is an unconventional one: a graduate of HKU Utrecht School of the Arts, the artist first came into prominence in 2016, thanks to the launch of her Instagram account Young Thug As Paintings.
Originally conceived by the image-maker as a school project, the platform juxtaposed portraits of the Atlanta-born rapper with famous artworks in a series of uncanny visual comparisons. Yes, the resulting images are as brilliant as they sound and, with time, the art world inevitably came knocking. In 2018, the account's success earned the photographer a solo show at Art Basel Miami, where she presented some of her viral stills in an exhibition developed in collaboration with Young Thug himself.
Now, Benjida has been firmly established as one of the most exciting young voices in the photography world. Shortlisted by Forbes as one of Europe's 30 Under 30 personalities "creating and designing the future of fashion and the arts" in 2022, Benjida – who is also this year's BJP International Photography Award Series Winner – leverages her craft to explore themes such as identity, body ownership and sexuality in new and innovative ways.
We talk to her about dealing with rejection at the early stages of her artistic path, her fascination with the hip-hop scene and the vision behind her ongoing body of work, Atlanta Made Us Famous.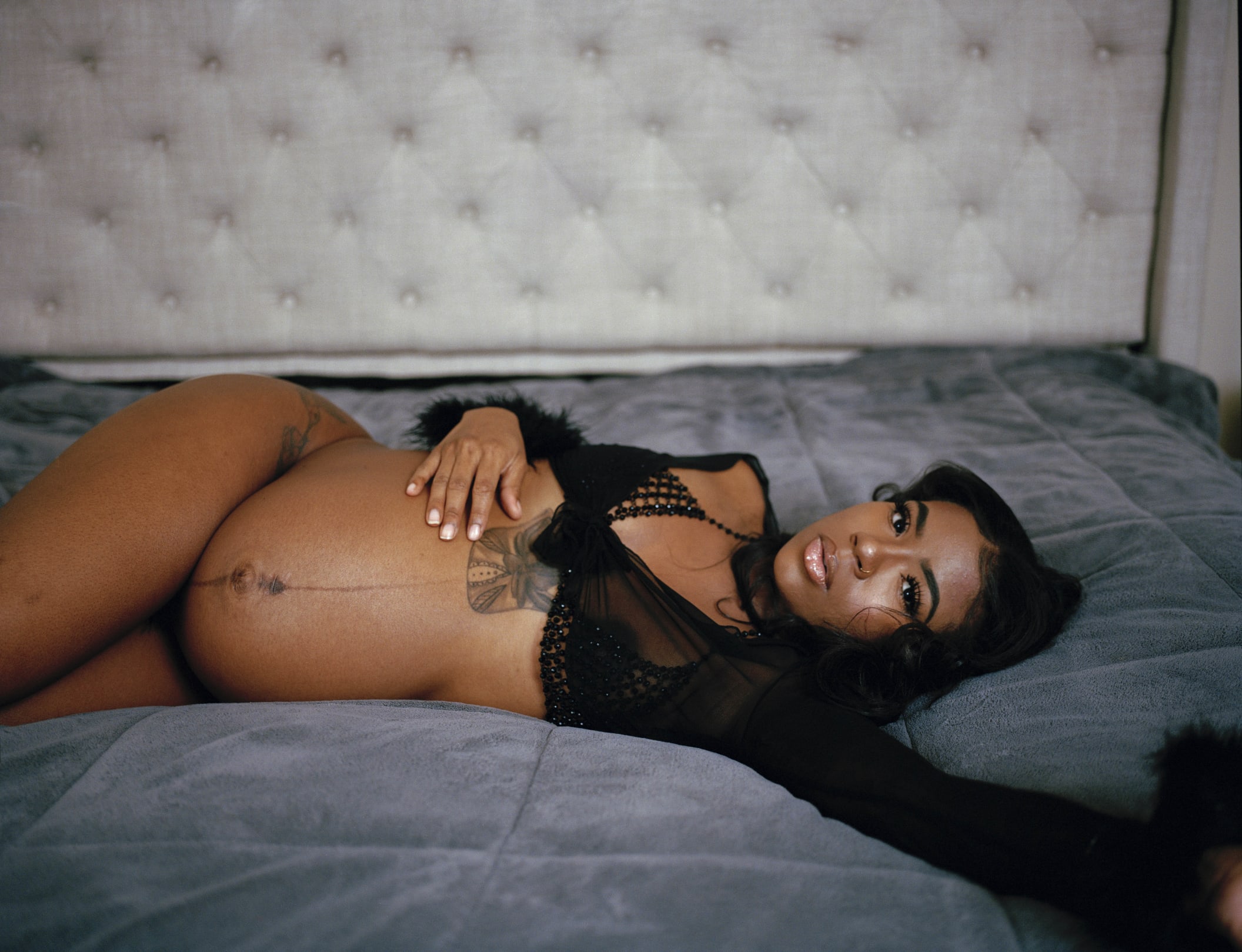 "People tend to think of strippers as hyper-sexual, but reality is far more nuanced than that"
What has your creative journey been?
Hajar Benjida: Fashion has always been the discipline that spoke to me the most. Yet, both times I applied for a fashion programme, I didn't get in. In the years that went between my first and second rejection, I enrolled in an International Business course in an attempt to live up to my immigrant parents' expectations. It was while studying Business that I began to experiment with personal blogs and social media, exploring the possibilities they offered in relation to self-expression.
Two years after the start of my college programme, I quit to reconnect with the more creative side of my personality. After being denied entry to a fashion course for the second time in a row, in 2015 I was offered a place in the Photography programme at HKU Utrecht School of the Arts. Though I loved photography, I couldn't really see myself having a career in that field. Had it not been for my mom [sic], who convinced me to accept the offer, I wouldn't be where I am at today.
When did you first come in contact with the reality of Magic City?
Hajar Benjida: When I came to the US in 2018 to intern for Atlanta-based photographer Cam Kirk, his studio was just across the street from Magic City. My first introduction to the club took place in the early afternoon: in Atlanta, the venue is like any other meeting point for those working within the creative industry, so we went there to grab a bite on our lunch break. What caught me off guard was how much smaller and cosier the club is from the inside. I loved every tiny detail of it, especially its carpet. Most of my favourite hip-hop artists come from Atlanta, which made visiting such an iconic landmark even more exciting.
How did you go about developing this series?
Hajar Benjida: The inspiration for Atlanta Made Us Famous came from my multiyear documentation of the hip-hop scene and the women inhabiting it. In this story, I wanted to turn the focus onto the female dancers that are part of Magic City to dive deep into their experiences and celebrate their contribution to the hip-hop world. I met almost all of the protagonists of Atlanta Made Us Famous in person at the club and approached the making of the series like I did at the beginning of my creative journey; when I would ask agents if I could go backstage to snap portraits of my music idols.
Motherhood is an important part of life, so I wanted the project to reflect that. The goal was to show what these women's life is like outside of the club, in their downtime. Atlanta Made Us Famous taught me a lot about womanhood, motherhood and sexuality: people tend to think of strippers as hyper-sexual, but the reality is far more nuanced than that and everyone has a different relationship towards sex. Creating this series also allowed me to reflect on my own experience of sex.
What do you hope people will take from Atlanta Made Us Famous?
Hajar Benjida: I hope people will recognise the importance of these images beyond the music scene. I have recently been in Miami to create an extension of the project and I can't wait to go back to Atlanta to capture the lives of more inspiring women within the hip-hop community.
Hajar Benjida's upcoming solo show, Atlanta Made Us Famous, opens December 8 at TJ Boulting, London (through January 28).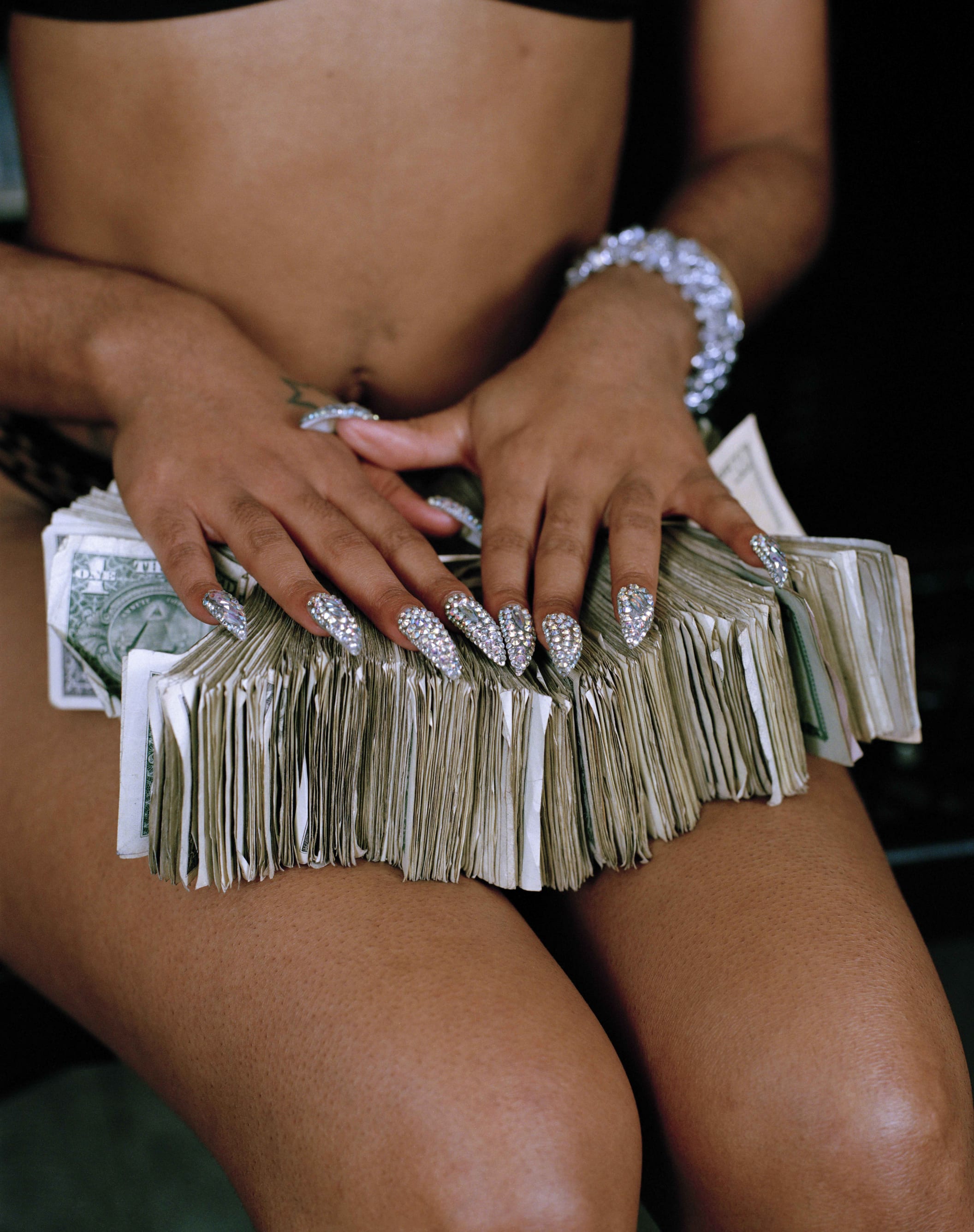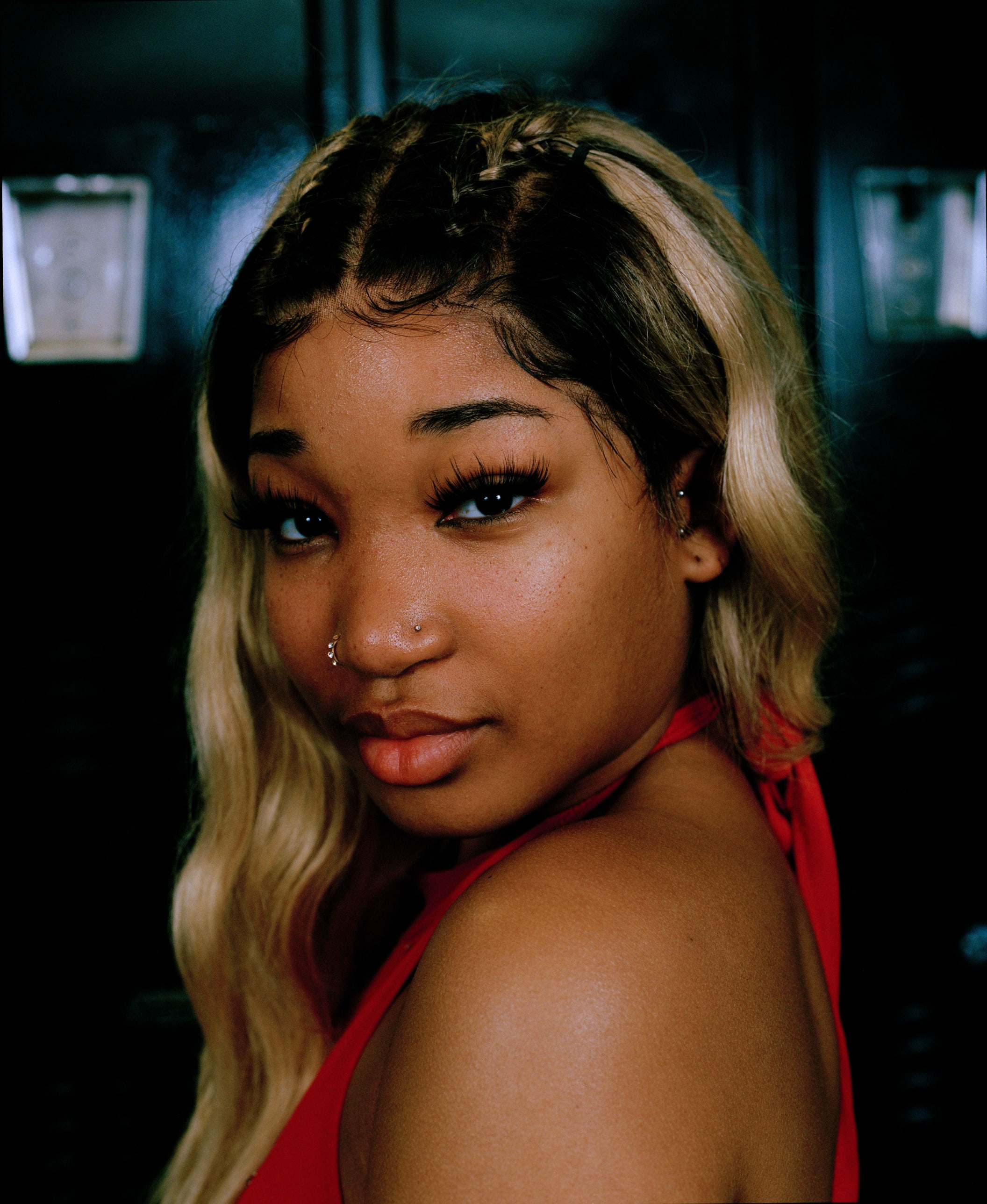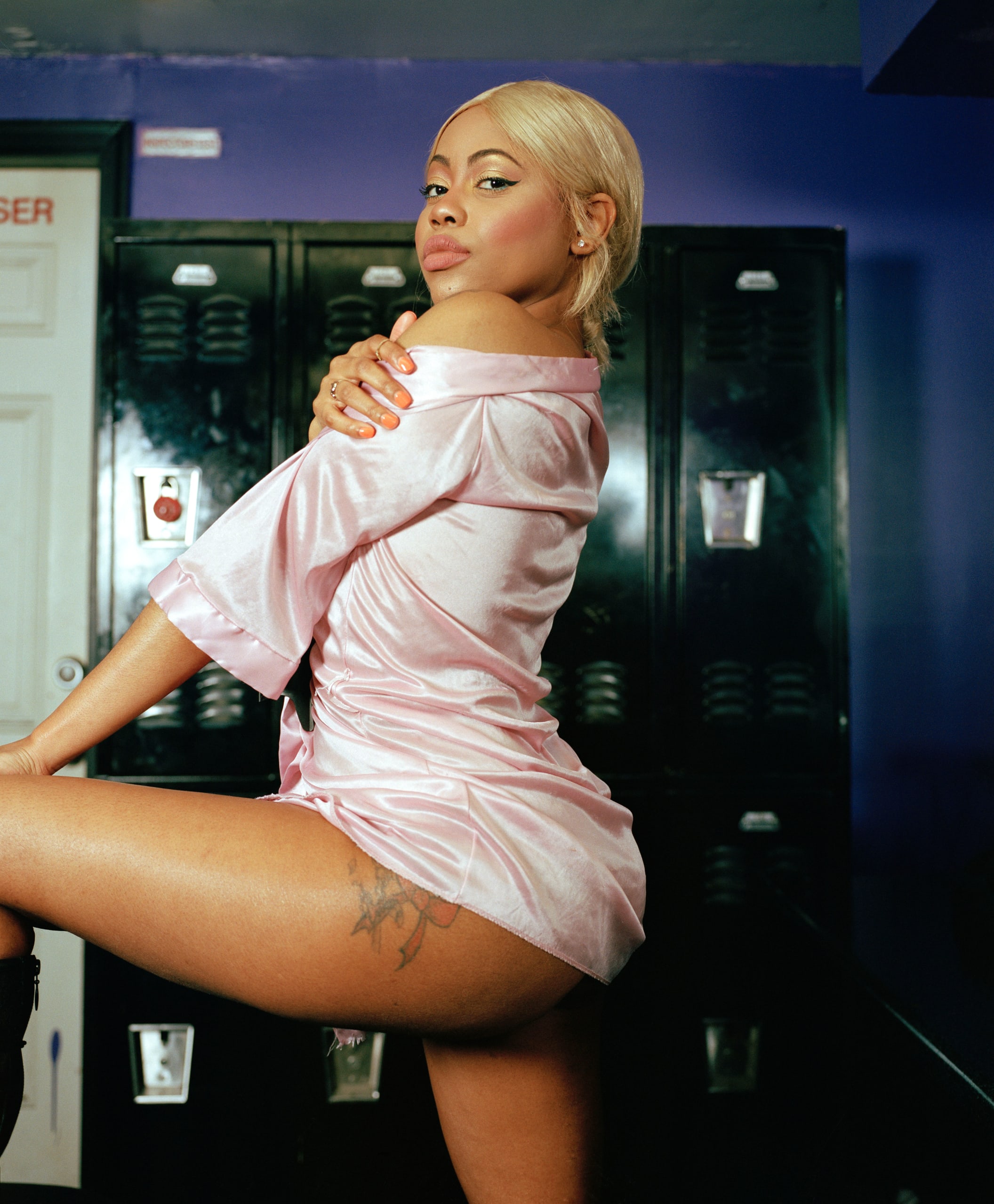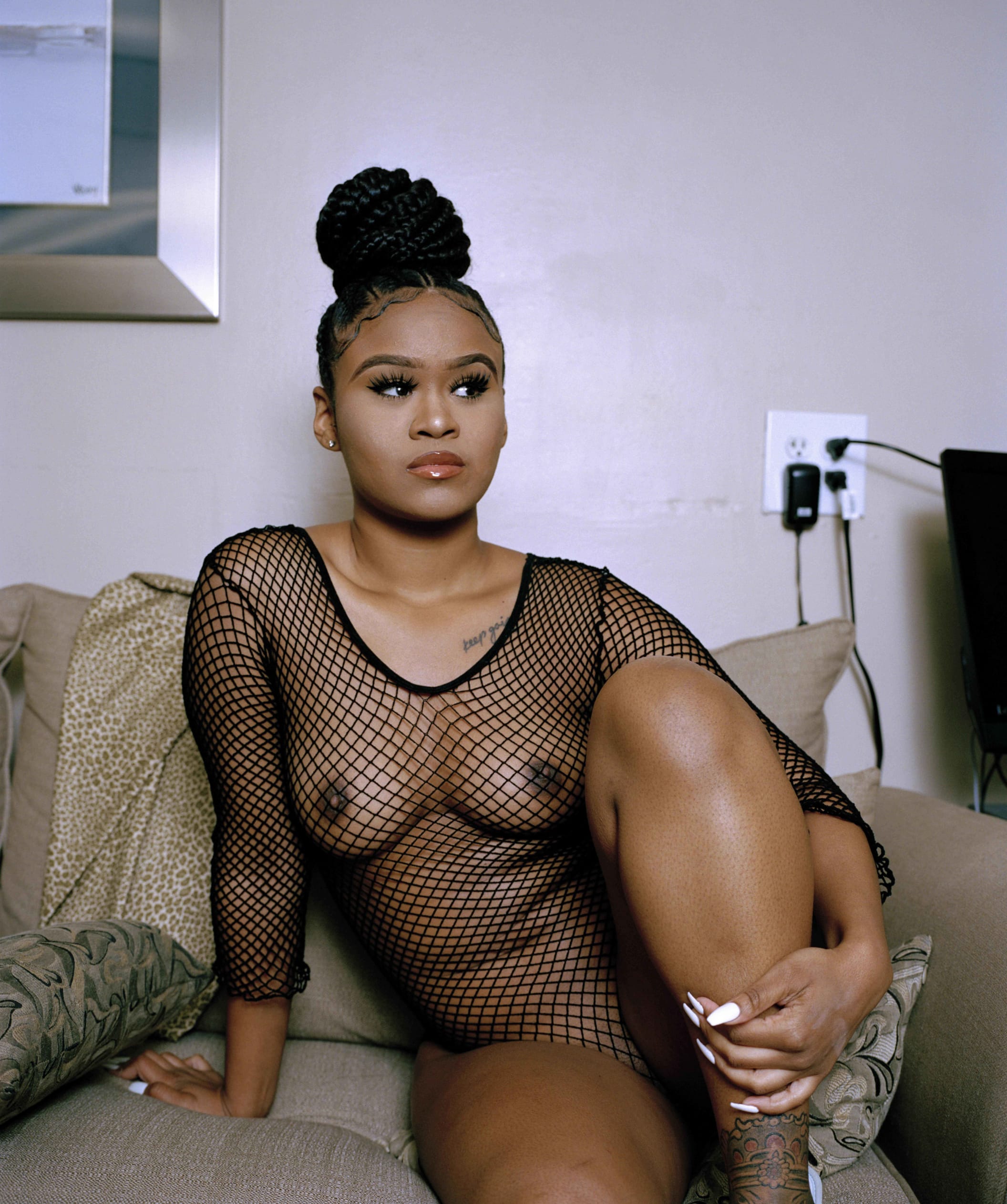 Scroll for an extra dose of art and culture news, curated for you by woo
Google calendars at the ready: these are the exhibitions, design events and book launches you're going to want to check out over the next few weeks...
Lynette Yiadom-Boakye, Fly in League with the Night, Tate Britain, London, UK
you are missing out on some content here because you rejected our cookies. want to change that?
On display at Tate Britain, London, between November 25 and February 26, 2023, Fly in League with the Night is the most extensive survey of Lynette Yiadom-Boakye's career to date. Comprising around 70 artworks developed between 2003 and today, this comprehensive solo show by the British painter and writer immerses viewers in the fictitious world she creates through her large-scale, figurative oil paintings and the out-of-time, fascinating figures inhabiting them.
Dezeen: Designed in Hackney, One Hundred Shoreditch, London, UK
you are missing out on some content here because you rejected our cookies. want to change that?
A collaboration between architecture and design magazine Dezeen and hotel One Hundred Shoreditch, Dezeen: Designed in Hackney is a showcase spanning fashion, product design, sculpture, art and animation in a celebration of East London's rising talents. Spotlighting work from five emerging creatives, each nominated by one high-profile designer based in Hackney, the exhibition fosters the growth of a new generation of local artists by linking them up with established personalities from the sector, from fashion designer Roksanda Ilincic to product designer Lee Broom. Running between November 26 and December 4 at One Hundred Shoreditch, Dezeen: Designed in Hackney features creations by Amechi Mandi, Bisila Noha, Coco Lom, Danielle Brathwaite-Shirely, and Marie Lueder.
Art Basel Miami Beach, Miami, Florida, US
you are missing out on some content here because you rejected our cookies. want to change that?
What a better way to wrap up 2022 than taking on Miami's sandy beaches for a full immersion into its pulsating art scene? Open to the public until 4 December, Art Basel Miami Beach comprises exhibitions, performances, talks, and more. At its 20th edition, this year's event gathers 182 galleries from 38 countries, making Art Basel Miami Beach 2022 the greatest fair ever presented by the organisation since its US launch in 2002. Highlights include a conversation between artists Agnieszka Kurant, Joshua Citarella, João Enxuto, and Erica Love, who will examine the environmental impact of today's technological reality; a monumental bronze sculpture by South African artist Zanele Muholi, standing for "the burdens historically shouldered by Black women"; and newcomer gallery K Art, a Native American-owned art gallery with a focus on Native American, First Nations, and Indigenous contemporary artists.
Almost Something book launch by Hanna Moon, Duende – Gallery of Sorts, London, UK
you are missing out on some content here because you rejected our cookies. want to change that?
Korean-born, London-based creative Hanna Moon is among the maverick photographers reshaping the contemporary fashion landscape through their highly personal approach to image-making. In Almost Something, Moon's latest book, which launches on December 2 (tonight!) at London's Duende – Gallery of Sorts, the visual artist documents her friends and family as they dive deep into Korean life. Immersing readers in a captivating journey through local traditions, food and pop culture, the photographer's new volume is a love letter to the "unselfconscious Koreanness" of her close connections.
Jeano Edwards, In the Wake of a Glow, Webber Gallery, London, UK
you are missing out on some content here because you rejected our cookies. want to change that?
A harmonious, beautiful play of lights and shadows, Jeano Edwards' latest solo show, In the Wake of a Glow, is something of a daydream. Looking at night and day as "no longer juxtaposed", but as two blurring extremes of the same cycle, the exhibition relies on light, its ever-changing essence as well as on its absence as a means of "directing the gaze of the observer" and conveying meaning. Here, the Jamaican-born photographer and filmmaker presents shots imbued with his trademark sunlit aesthetic in dialogue with equally vivid nocturnal scenes in a narrative continuum. The result is a hypnotising visual experience that speaks of the power of light and its ability to carry, rewrite, and narrate stories. You can catch In the Wake of a Glow at Webber Gallery, London, until December 16.
KISAAN book signing and Q&A with Hark1karan, Photobook Cafe, London, UK
you are missing out on some content here because you rejected our cookies. want to change that?
Join community photographer Hark1karan and a handful of London-based creatives for an evening of inspiring conversations on the making of his second book, KISAAN. Developed with image-maker Raj Dhunna, artist Mandeep Kalsi and illustrator and printmaker Aleesha Nandhra, the volume gathers 121 photographs shot at Tikri Border, New Delhi, in just 24 hours during the Indian farmers' protest that – fueled by the passing of three anti-farmer bills – led to over a year of social uprising between 2020 and 2021. Lensing everyday life at one of the largest revolts in human history, Hark1karan provides an empowering portrait of those "who came out to resist, uniting against governmental decisions". Moderated by author and activist Ciaran Thapar, a KISAAN book signing and Q&A session will take place at Photobook Cafe, London, on December 13.