Photos celebrating the transformative power of the Black gaze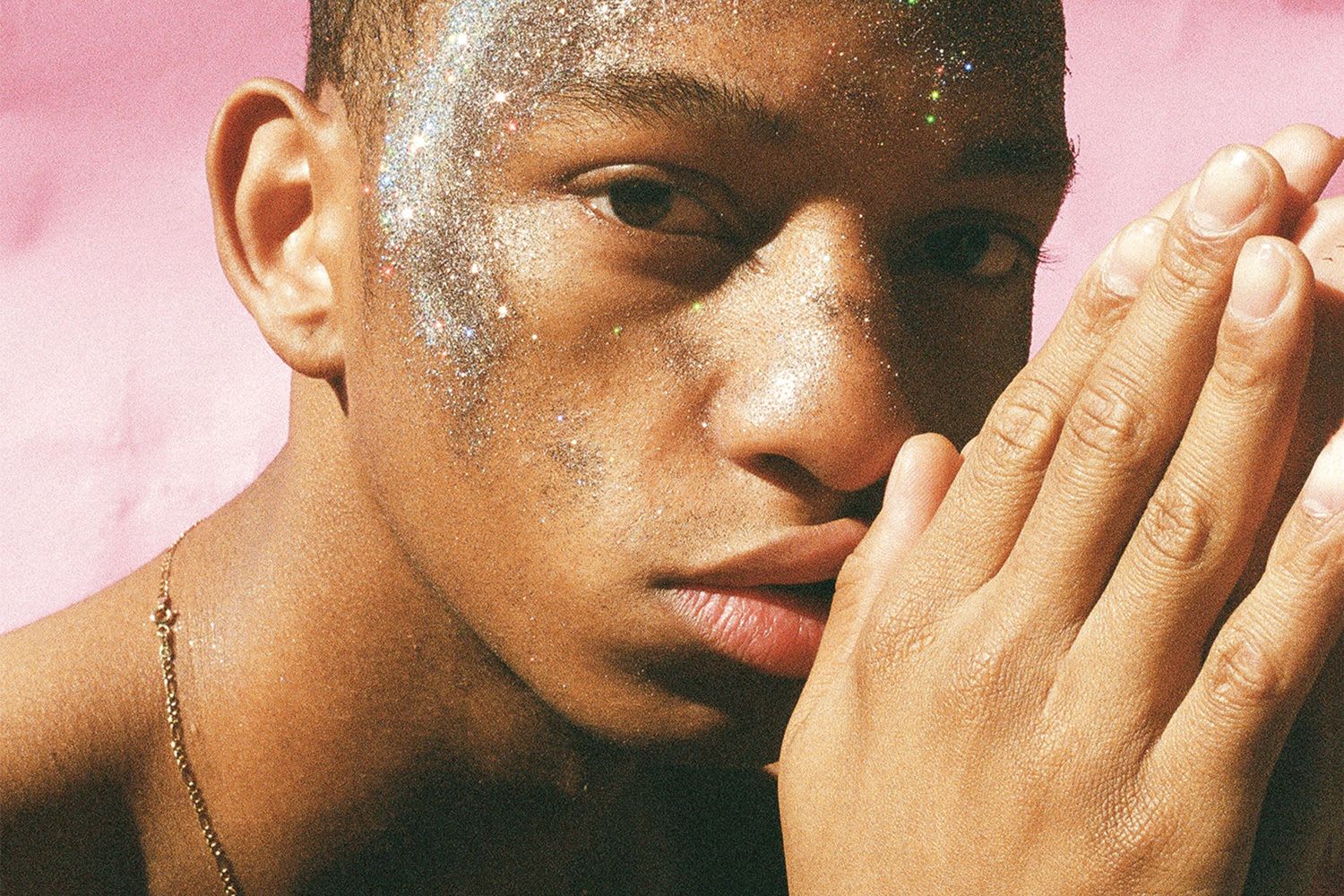 Meet the photographers blending art and fashion to explore ways of seeing and being seen
image Quil Lemons, New York, 2017, from The New Black Vanguard (Aperture, 2019). ©
words Megan Wallace
Fashion is the field of beauty, dreams and perception. A space where we can not only self-fashion but envisage ideal forms of self. For that reason, the imagery associated with the industry has a powerful, almost transportive element - the models we see in advertising campaigns and glossy magazines are miles away from us mortals, yes, but we get a flavour of the apparently limitless glamour these otherworldly images embody.
This emotive, dream-like aspect of the fashion image is at the heart of The New Black Vanguard, a new exhibition currently showing at London's Saatchi Gallery. Curated by writer Antwaun Sargent, the showcase builds on the book and 2019 Aperture Foundation show of the same name, bringing together leading Black photographers including Micaiah Carter, Quil Lemons, Campbell Addy, Tyler Mitchell and Renell Medrano. It is individuals such as these who are pushing forward new ways of being seen and seeing, creating new conventions in the world of fashion imagery - particularly as it relates to Black representation.
"Members of The New Black Vanguard are making fashion images that focus on an array of attitudes, depictions, and poses and that reimagine notions of beauty, style, and the status of the Black figure for their generation," explains curator Antwaun Sargent in his book The New Black Vanguard: Photography between Art and Fashion. "In borrowing from and breaking with canons of traditional Black portraiture and fashion photography, the emerging new talent is creating new, self-referential visions of Black power."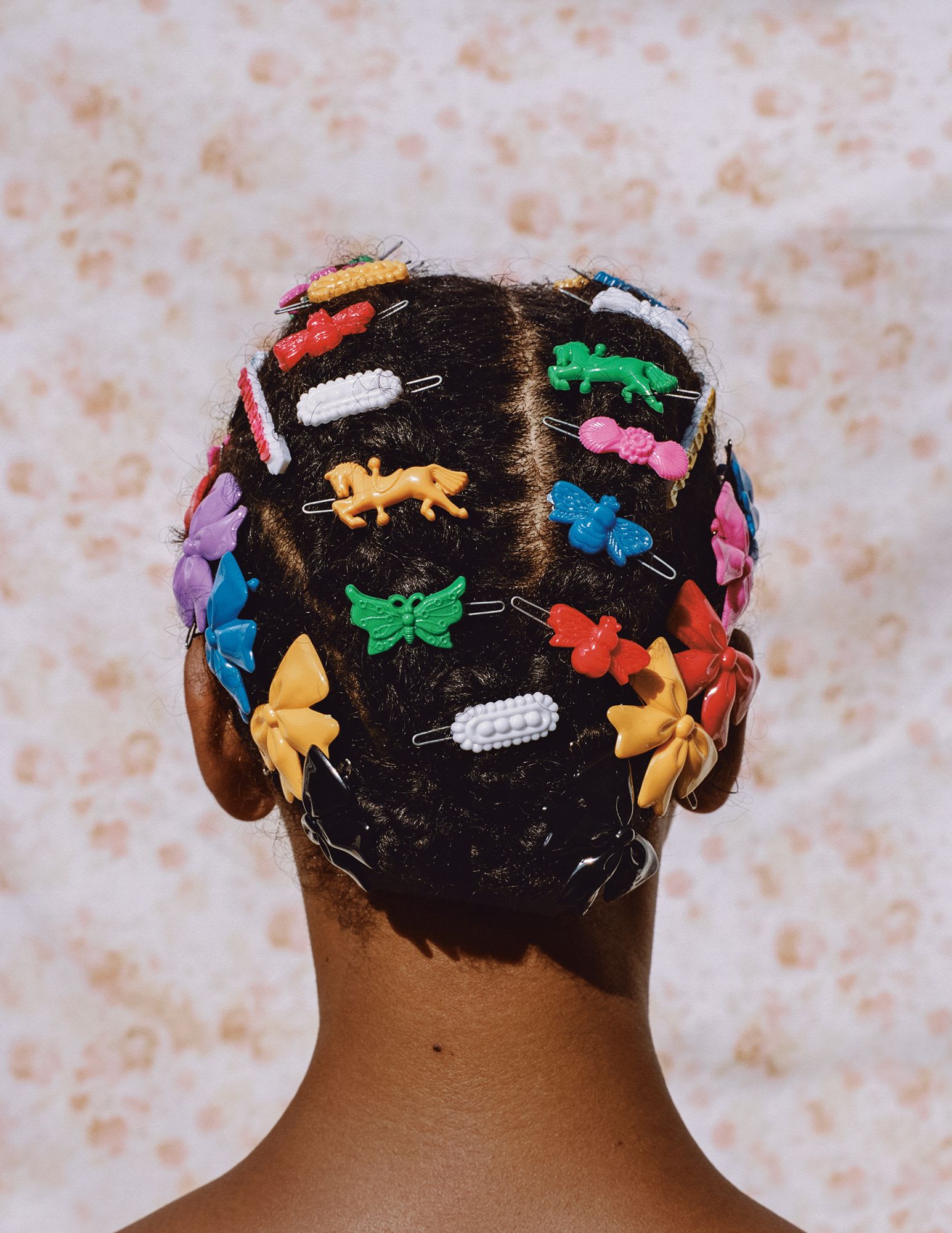 Micaiah Carter, Adeline in Barrettes, 2018, from The New Black Vanguard (Aperture, 2019). © Micaiah Carter
The show is dedicated to representing a breadth of Black beauty, as present in the sumptuous elegance of a Campbell Addy-lensed fashion story of Adut Akech as in the celebratory studio portraits of Ruth Ossai. Beauty is shown as multifaceted and varied, documented through the trusting and reciprocal gaze of photographer and subject.
Other standouts on display include a bright ode to the beauty of Black hair and barrettes by Micaiah Carter, contemplative group portraits in Lagos from Daniel Obasi and intimate, sparkling depictions of Black masculinity by Quil Lemons. These bold, thoughtful images remind us of photography's power to not just reflect back the world as it exists, but to change our perception.
The New Black Vanguard: Photography between Art and Fashion, organised by Aperture, opens from 28 October to 22 January 2023 at Saatchi Gallery. The exhibition is curated by Antwaun Sargent. Tickets £10. Concessions available, Saatchi Gallery members go free.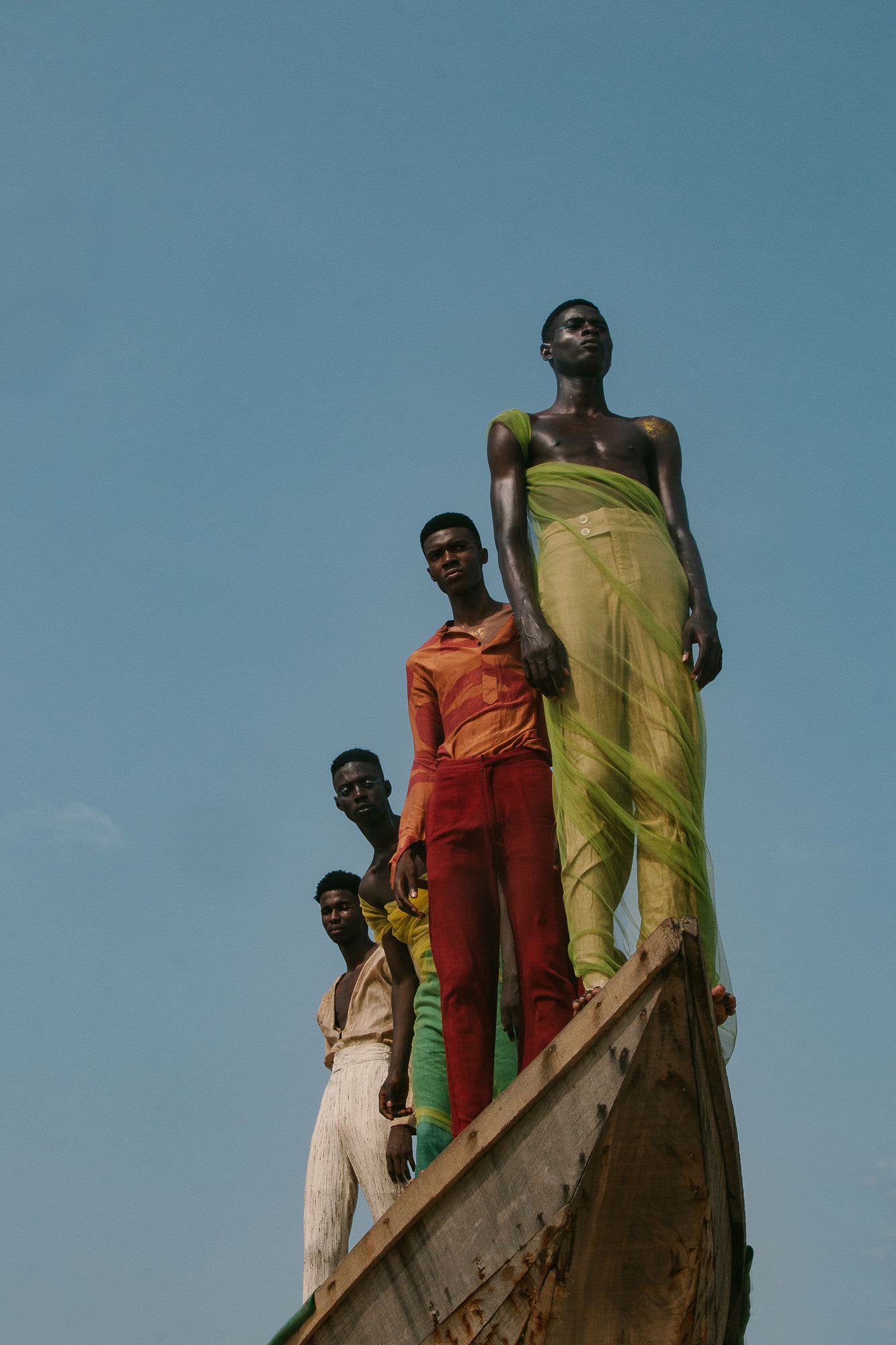 Daniel Obasi, Moments of Youth, Lagos, Nigeria, 2019, from The New Black Vanguard (Aperture, 2019). © Daniel Obasi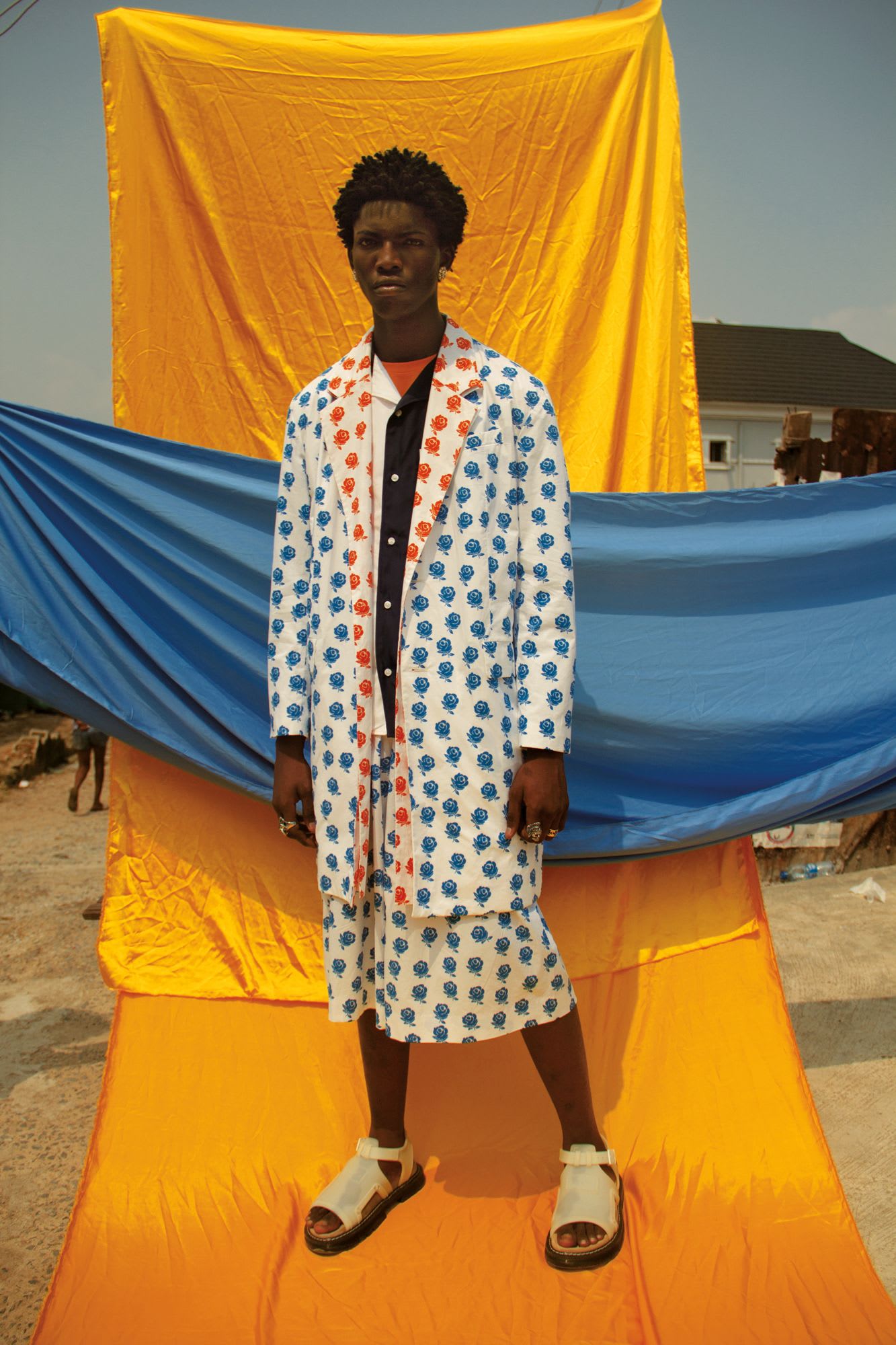 Stephen Tayo, Pedro Street, Lagos, Nigeria, 2019, from The New Black Vanguard (Aperture, 2019). © Stephen Tayo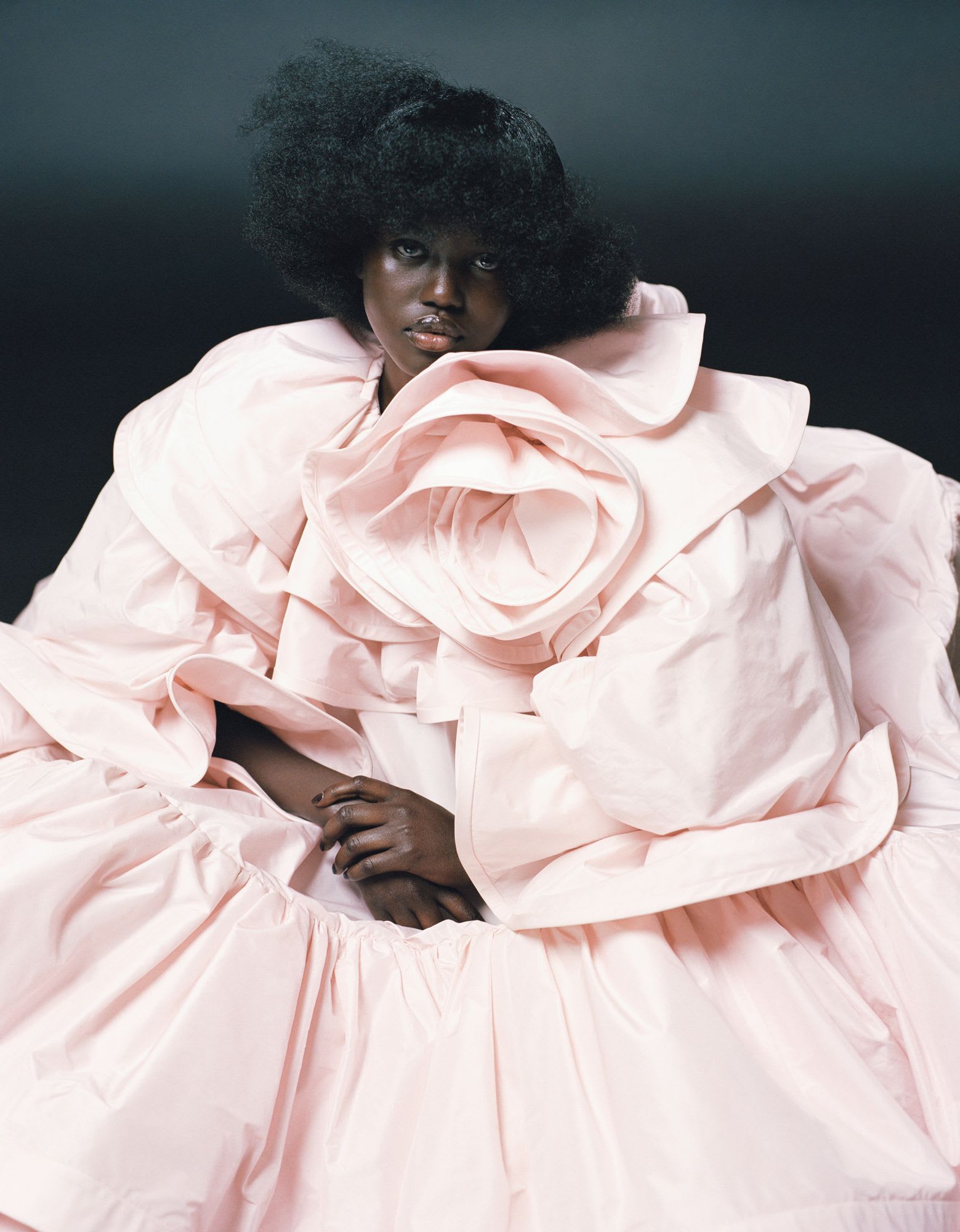 Campbell Addy, Adut Akech, 2019, from The New Black Vanguard (Aperture, 2019). © Campbell Addy
How to style corsets
From layering to low-rise, here's how to style this season's hottest trend