Stunning photos show the before and after transformation of a rewilded Scottish glen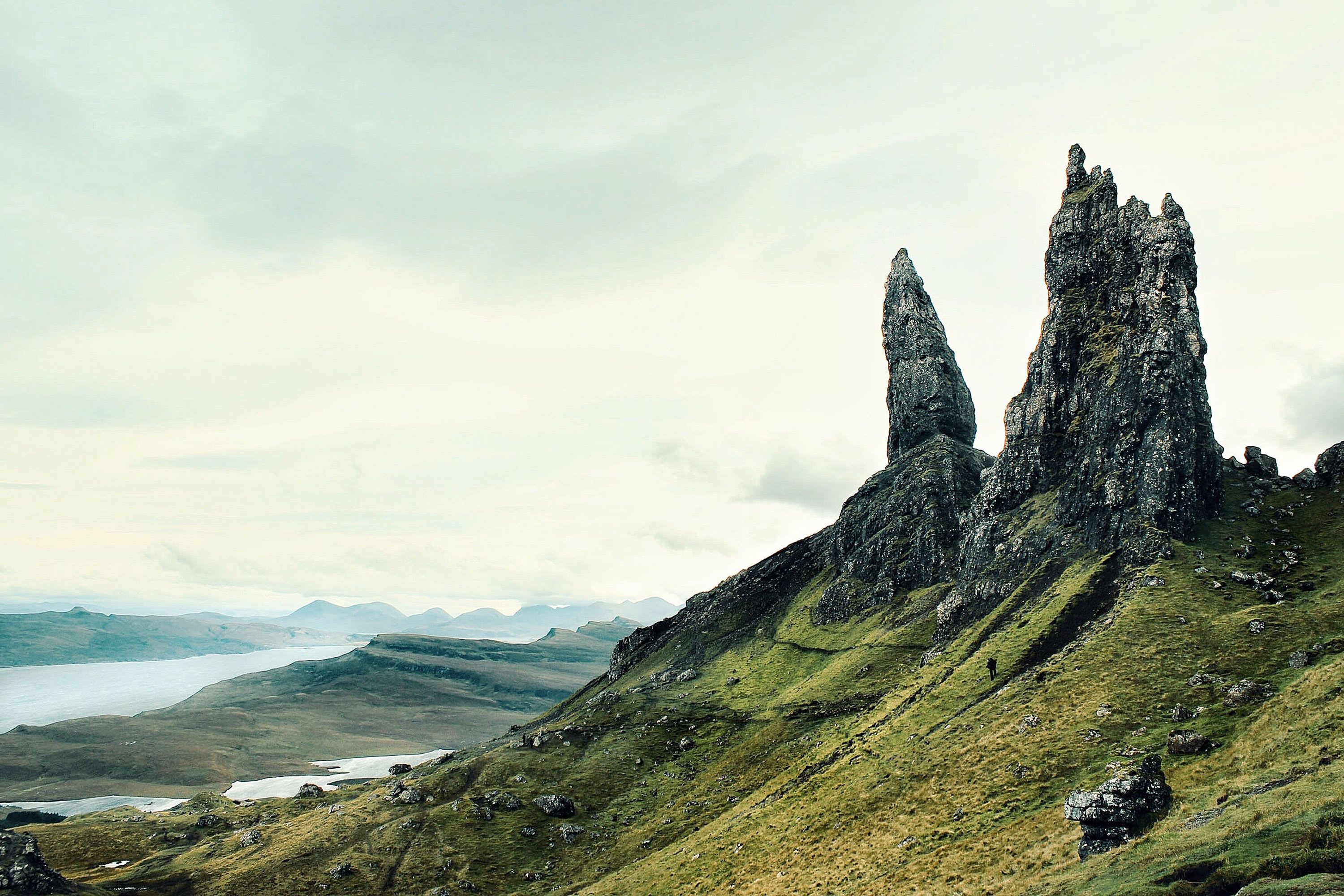 Foxes, badgers, otters, ravens and more are all taking advantage of the restored landscape
image Reuben Teo on Unsplash
words Megan Wallace
Not heard of rewilding? To cut a long story short, it's an approach to nature conservation that aims to restore areas back to the point before humans came and intervened in the land. This way, biodiversity (the variety of things like plant, funghi and animal life) can flourish and ecosystems can thrive. Even if you do know what rewinding is in theory, it can be hard to envisage what it all really means in practice — which is why a new Twitter post showing the before and after effects of rewinding in Carrifran, in the Scottish Borders has been particularly insightful.
Posting on 27 July, Alan Hepburn, a trustee at rewilding charity Scotland: The Big Picture, demonstrated the stunning impact of conservation efforts in Carrifran. Displaying side-by-side images of the area in 1999 versus 2022, the differences are stark — with the older picture showing a stripped-back landscape of mostly grass and the more recent photo showing a hillside brimming with green trees. His caption simply put the dates each picture was taken alongside the sentence "Landscape scale habitat restoration." Enough said!
After being posted, the photos racked up over 10,000 likes — but what's the story behind them? Well, since 1993, activists have been going to huge lengths to try to restore the Scottish glen of Carrifran back into a wooded valley, like it was in its pre-agricultural state. Case-in-point a group of volunteers and supporters actually banded together to buy the 1620 acre valley in the Moffat Hills for a grassroots restoration project that was intended to serve as an example to future generations looking to conserve the natural world.
you are missing out on some content here because you rejected our cookies. want to change that?
Since then, they've really got down to business. With the land successfully secured, restoration efforts began on 1 January 2000 and at the time of writing over 750,000 (!) trees have been planted in the area. Now, the majority of the replanting has been carried out and the focus is on a smaller scale such as re-introducing plants like honeysuckle and ivy and planting more shrub species. While there is still some way to go, huge gains have been made in the years since the project began.
As reported in The Independent, a representative for the Rewilding Britain campaign has commented that the area has seen a blossoming in biodiversity. "Willow warblers, chaffinches, blackcap, long-tailed tit, siskin, lesser redpoll and tree pipit have returned to the valley," they say. "Foxes and badgers are now common, and otters, stoats, weasels, kestrels, peregrines and ravens are all taking advantage of the restored landscape."
Talk about a success story!