secret sex diary: a single 26-year-old's forbidden hookup with her brother's BFF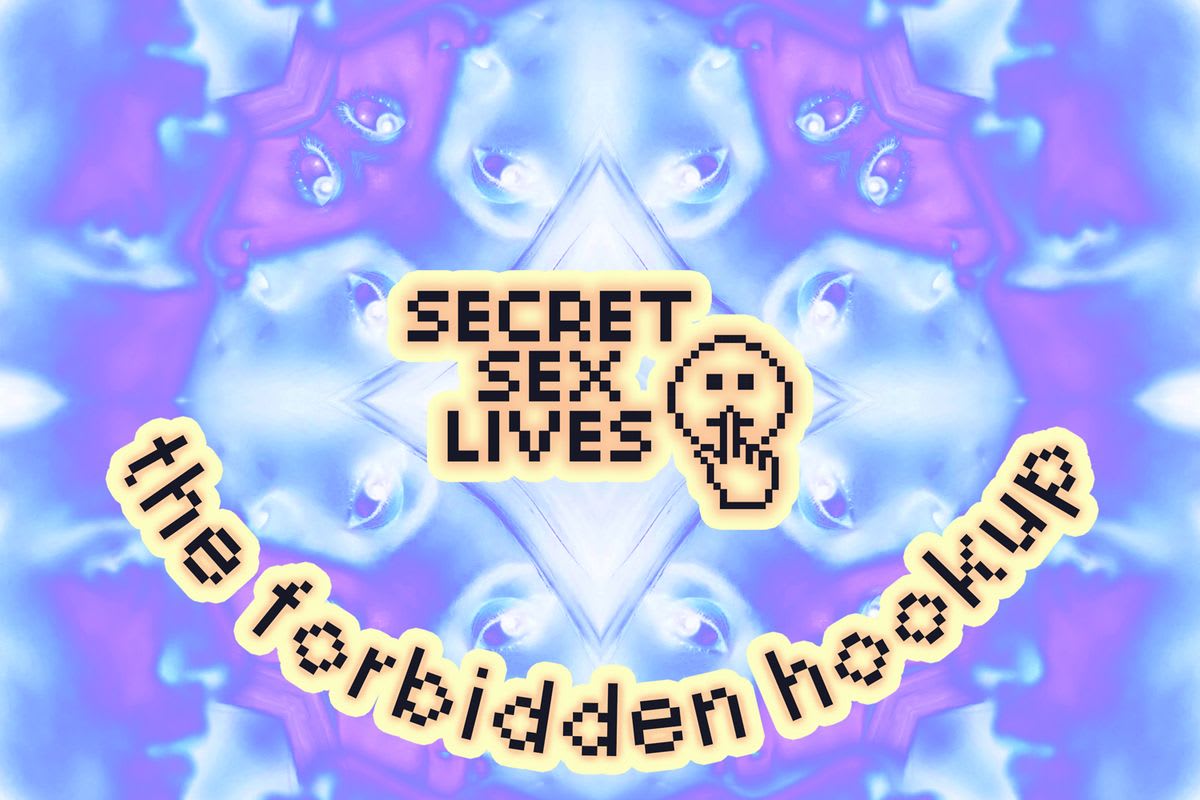 A week in the sex life of... a 26-year-old coming to terms with her commitment issues
One-night stands may be on the decline, but a new generation is giving us insight into the who, what, where and why of hooking up in our anonymous, monthly Secret Sex Diaries.
Letting us into the intimate details of a week in their sex life is a 26-year-old woman who's navigating her relationship with commitment, casual hook-ups and forbidden sex. Read on as she discovers how casual sex influences her self esteem.
Vital statistics
Age: 26 Gender: Female Relationship style: monogamous/single Orientation: bisexual
The week in numbers
Sex: 1 Masturbation: 5
After years of living independently in a city, I have recently returned home to live with my parents to help save some money. The change has had more of an impact on me than I expected, mainly due to the drastic change of not being able to maintain my usually busy sex life. I've always had an insatiable sex drive and severe commitment issues - something that has become more apparent to me since I became single just under a year ago.
Since moving home, I've been forced to take a step back and subsequently look at who I am as a person, which opens the door to facing my approach to relationships and sex. Now that the mist and mirrors of constant casual sex are no longer on my doorstep, I've become more in tune with my inner thoughts and emotions and I am only now exploring why I'm so detached when it comes to romance.
Sex is a huge part of my life. If I'm not spending the night sleeping with someone, I'll be sure to be in bed masturbating, whether it's to audio porn or an erotic novel. I've always known my libido is incredibly high. A past lover once referred to me as a succubus and I'd taken it as a compliment, but now I am starting to wonder if my relationship with sex is healthy after all.
Sunday
After a long drug-fuelled drinking session, I find myself spending my morning bent over a kitchen counter having sex with a guy called Mike*. I've known Mike for years as he's a friend of the family (my brother specifically), and my time at home has seen me socialising a lot more with my brother and his friends. After a few pints at the pub, the three of us head back to my brother's for an afters.
Despite knowing Mike for years, he only recently caught my attention. I've been warned off him as his best friend, who happens to be my brother, describes him as a serious Lothario. After expressing interest in me recently, he's also been warned to keep away from me due to one of their golden rules of friendship: "no fucking the family." Since we're both selfish, sex-driven people we do it anyway.
We don't limit it to kitchen surfaces either. Mike carries and kisses me around every room while my brother sleeps upstairs. Due to stopping and starting after every suspicious noise from above, neither of us finish and we give in altogether once my brother wakes up and rejoins the after party.
After several secret kisses and touches whenever my brother leaves us alone for a few minutes, we kiss goodbye and part ways. Once I make it home, I spend the night masturbating to the thought of the whole experience.
Monday
Bored, I decide to pick up an on-going chat with Chris, an old reliable friend with benefits (FWB) who's currently travelling around Australia for the next year. Since he's literally on the other side of the world, we aren't able to have sex, but we still like to sext and send pictures to each other occasionally. We sext intermittently throughout the day and exchange a few pictures when I return home.
I cut short the sexting with Chris because Mike starts texting me. He's anxious about my brother finding out about what we did. I didn't and don't feel any remorse and I know if my brother did know about us sleeping together, he would have been in touch already. I find having to reassure him quite irritating, especially as he was the instigator the day before. With Mike now at ease, I perk myself up by masturbating to a guided porn audio and then go to sleep.
"Mike carries and kisses me around every room while my brother sleeps upstairs"
Tuesday
Another day of reassuring Mike, except this time he evolves the conversation into small talk. Chris tries to revive our chat from yesterday but I can't be bothered to talk to either of them romantically or platonically. I class today as a write-off and spend my night in bed reading a new erotic novel.
Wednesday
Now that I'm no longer reeling from my escapade with Mike and the novelty has worn off, the usual empty feeling I get after I sleep with someone starts to creep in. Especially since I know I can't sleep with him again. Looking back at old messages with past sexual partners, I grow frustrated at myself for my inability to commit, which seems at odds with what feels like my constant need to be desired and wanted. Usually I'll flit between two to four sexual partners and discard them when I feel like it. My scrolling leads me to my messages with Mike. I don't like how he's inserted himself into my life with so much drama and stress. Sick of men, I have a pamper night which concludes with me watching lesbian couples on PornHub Community and taking out all of my frustrations on my vibrator.
Thursday
Mike is messaging me again and, this time, there's no reassuring required from me whatsoever. I still don't know how to feel about chatting, especially since it's become more frequent since Sunday night, but I do know I want to have sex with him again. I'm reluctant to ask as I'm sure he'll say no because of my brother, so I don't bother. I'm not good when it comes to dealing with rejection. Instead, I pick up my chat with Chris and continue with my erotic novel.
"Usually I'll flit between two to four sexual partners and discard them when I feel like it"
Friday
An old FWB that I broke things off with a few weeks ago gets in touch, but I'm not interested any more. There's not a specific reason I decided to end things, I just woke up one day and decided I wouldn't speak to him again. So that's what I'm doing. In all honesty, I hate myself for my dismissive behaviour towards FWBs but I convince myself it's because I haven't found The One. I doubt I ever will considering I only involve myself with emotionally unavailable people. I decide I need to distract myself from these negative thoughts so, since it's a Friday night, I treat myself to a session with my vibrator once I'm in bed.
Saturday
I toy with the idea of re-downloading Tinder and setting up a date but I decide to spend the day with friends instead. I leave them pretty early and spend the night drunkenly flirting with a few people over text. It's mainly uneventful and pointless, the most fruitful conversation is with Chris as we have a genuinely platonic friendship that just has the bonus of sex (I also find comfort in knowing he's on the other side of the Earth).
As well as feeling the effects of alcohol I'm also feeling lonely as drinks with my friends also includes their partners. Seeing my friends loved up and happy encourages the cycle of my self-analysis and frustration at being unable to commit to someone or, more so, wanting to commit for the wrong reasons. I want someone that's around to have sex with me whenever I want (which is a lot) and a relationship with that foundation is never going to work. As a distraction, I text the dumped FWB and ask if he'd like to meet up tonight. He says we can and tries to call but I ignore him. Instead, I masturbate and go to sleep.