The Glasto lineup is our dream blunt rotation
Plus, all the other good news you might've missed this week…
image Flo
words Lucy O'Brien
It's that time again, folks! Another week down, another excuse to give yourself some much deserved time to rest and reset. Now that March is underway, we have our eyes firmly set on spring (only 17 more days until the spring equinox, meaning longer and brighter days) and all the joy that comes with it being warm enough to spend more time outdoors. We can't wait for a much-needed dose of Vitamin D…
In other feel-good news, queen of the sad girls Lana Del Rey has not only revealed she is set to headline Glasto, but has also pretty much confirmed the potential of a collab with Billie Eilish. Goosebumps? Same. Oh, and on that note, other headliners for the UK's biggest festival include faves like Central Cee, FLO, Aitch, Slowthai and Mahalia – it's looking pretty fantastic if we do say so ourselves.
Meanwhile, Kali Uchis just dropped her new album, Red Moon in Venus – need we say any more? Not to mention that new revelations about the infamous Harry Styles x Chris Pine spit-gate have emerged, offering us long-awaited answers to the viral moment that has lived in our heads rent free since 2022.
From pop-culture events that made us smile to encouraging environmental news, scroll to see all the good things that went on in the world this week. Happy reading!
People news
you are missing out on some content here because you rejected our cookies. want to change that?
Acceptance speeches from the cast of Everything Everywhere All At Once at the SAG Awards this week had us in all the feels. Each cast member shared a few heartwarming words one by one when on stage to claim their award for Outstanding Performance by a Cast in a Motion Picture, starting off with Jamie Lee Curtis who lovingly referred to the cast as her "crew of weirdos". Meanwhile, 94-year-old actor Gong Gong broke out into a dance on-stage during Michelle Yeong's dedication to him, which prompted the rest of the cast to join him. To sum it all up, the acceptance speech was seven minutes of pure joy.
Lana Del Rey truly is the gift that keeps on giving. Not only has she been confirmed as one of the headliners for this year's Glastonbury Festival, but the singer also revealed that she is "sure" a Lana x Billie Eilish collaboration is on the horizon. Screaming, crying, throwing up. The singer-songwriter also said that Eilish was "my living legend". The most pure big sister energy.
Celeb power couple Gabrielle Union and Dwayne Wade are the role models we need right now. During their acceptance speech after receiving the NAACP's President Award this week, the couple spoke beautifully about supporting the Black LGBTQ+ community. Paying tribute to their daughter, who came out as trans in 2020, Wade said: "I admire how you handle the ignorance in our world. To say that your village is proud of you is an understatement." Now this is parenting done right.
Spit-gate has returned, but this time, with answers! When rumours emerged that Harry Styles allegedly spat on Chris Pine during the promotion of Don't Worry Darling at Venice Film Festival, it was a major moment for anyone who has whispered the words "spit in my mouth" in a moment of passion. But, alas, anyone with a spit kink is gonna be disappointed: Pine has revealed that the spitting in question never really took place. Instead, the actor admitted that Styles was passing an inside joke that the pair shared, saying "it's just words, man" – a comforting phrase to remind them that they are human after all during these stressful PR events. Kind of disappointing, we know, but at least we can now lay the issue to rest.
Climate News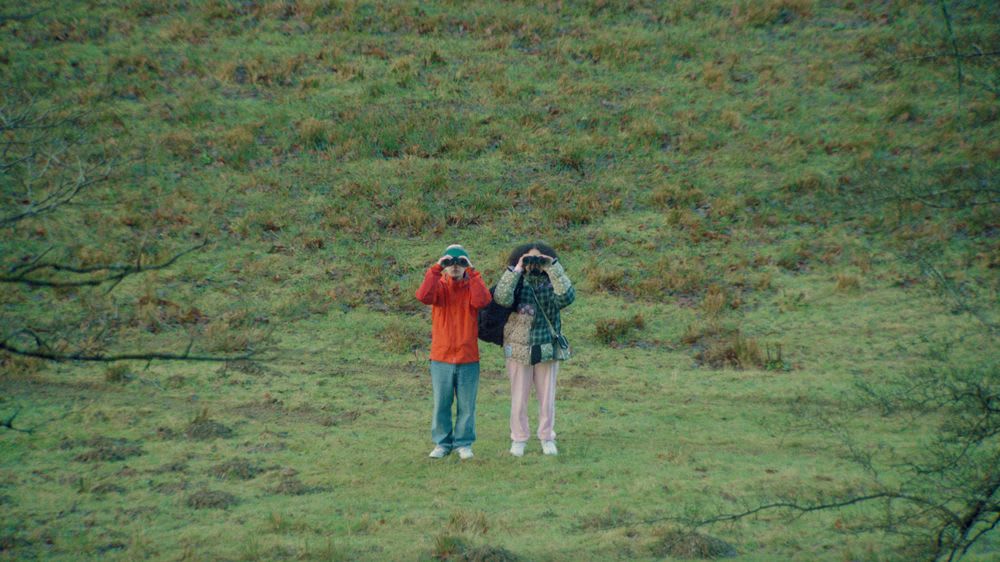 Diamonds are forever, they say. Scientists at the National Ignition Facility, California, might have found that they're also for green energy! How? Well, when they aimed their fancy powerful 192 beam laser at a perfectly smooth and spherical capsule containing uranium, aluminium, and crucially, diamond. It then sparked a fusion reaction. Fusion energy is what many scientists believe could provide us with endless green energy, and many are trying to figure out how we can build a functioning fusion power plant. These little precious stones could help us find the answer.
Wind turbines are great for the planet, but those thin, spinning blades high in the sky aren't ideal for birds. They can be hard to spot! So Graham Martin at the University of Birmingham, and Alex Banks at Natural England have announced that they're planning on painting the wind turbines black and white, a bit like a zebra. The idea being birds might be able to spot them easier, it could save hundreds of thousands of birds lives.
President Lula, Brazil's new head of state, has managed to slow down deforestation efforts in the Amazon Rainforest by 61% in just one month – now this is what we like to hear. Committed to preserving the country's (and the world's) most precious natural landscapes, Lula has been leading successful anti-deforestation raids, flushing out illegal traders and loggers who profit from the rainforest's destruction. Who knows, the leader might be on track to keep his promise to restore the Amazon to its former glory during his new presidential term.
Wellness news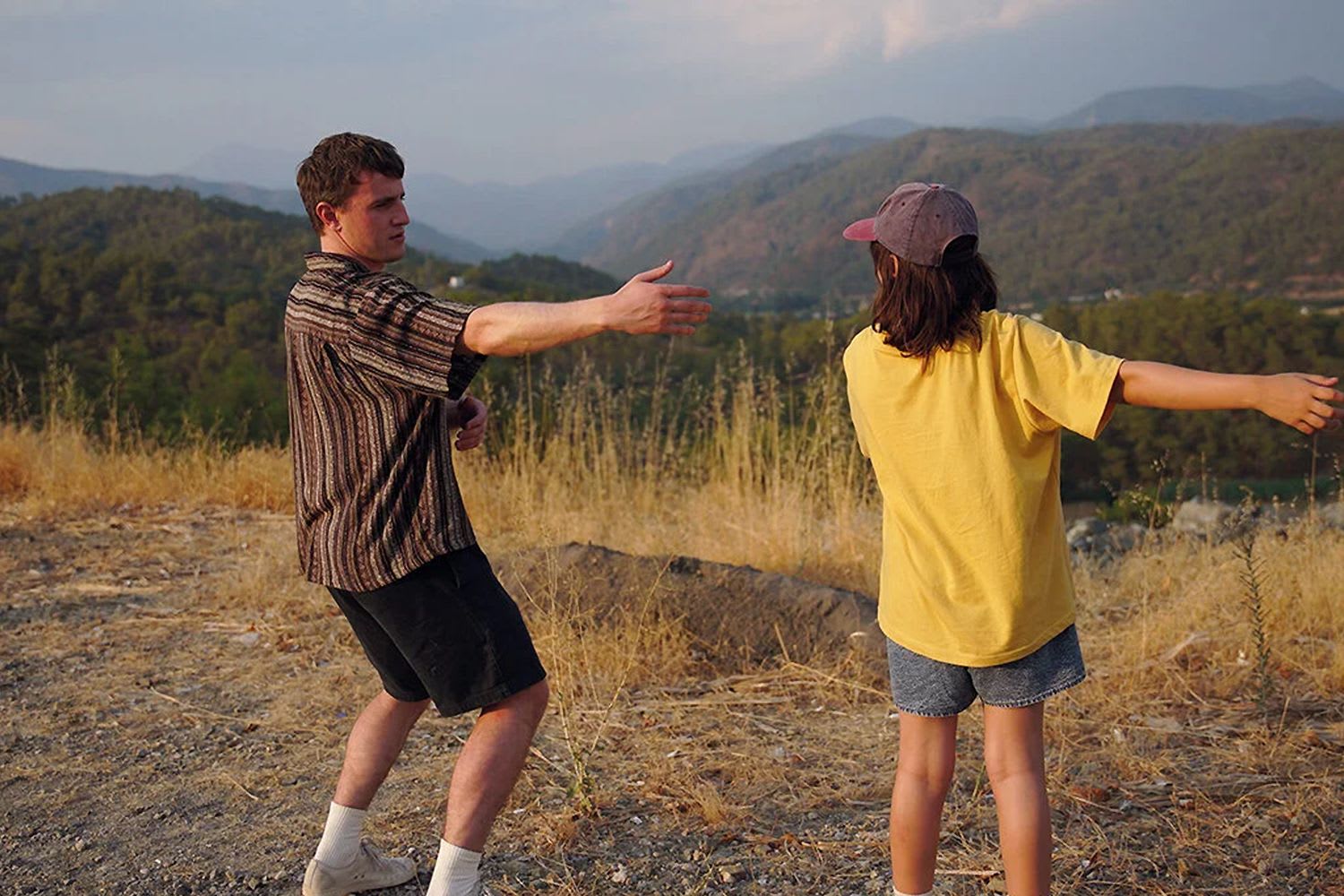 Good news for hot girl walks: a little walk every day prevents 1 in 10 early deaths, a new study has revealed. In fact, the research suggests that doing as little as 11 minutes of exercise every day can help prevent premature death. Another reason to take that mental health walk.
TikTok is constantly providing us with new trends and remedies to try: the latest viral self-care moment? Eating oranges in the shower. According to devotees, the hot steam from the water releases and intensifies the fruit's scent, transforming your bathroom into your very own citrus-smelling, Grecian oasis. The hot water also solves the issue of sticky hands while eating the fruit – you learn something new everyday!
Prescriptions of opioid drugs in the UK, which are known to have potentially harmful addictive properties, have decreased by over half a million over the past four years, new NHS figures reveal. Cutting down on these amount of drugs being prescribed is part of the NHS's ongoing attempt to reduce high levels of over-the-counter and prescription drug addiction in the UK, and a move towards more personalised and diverse treatments for those who are struggling with conditions like chronic pain.
Digitally-enabled therapies to help treat depression and anxiety are now being officially considered by the National Institute for Health and Care Excellence. It is hoped that these digital programmes, which will work in tandem with trained clinicians, CBT techniques and talking therapy, will help make a significant and more accessible impact on those suffering with anxiety conditions like PTSD and body dysmorphia.
Science news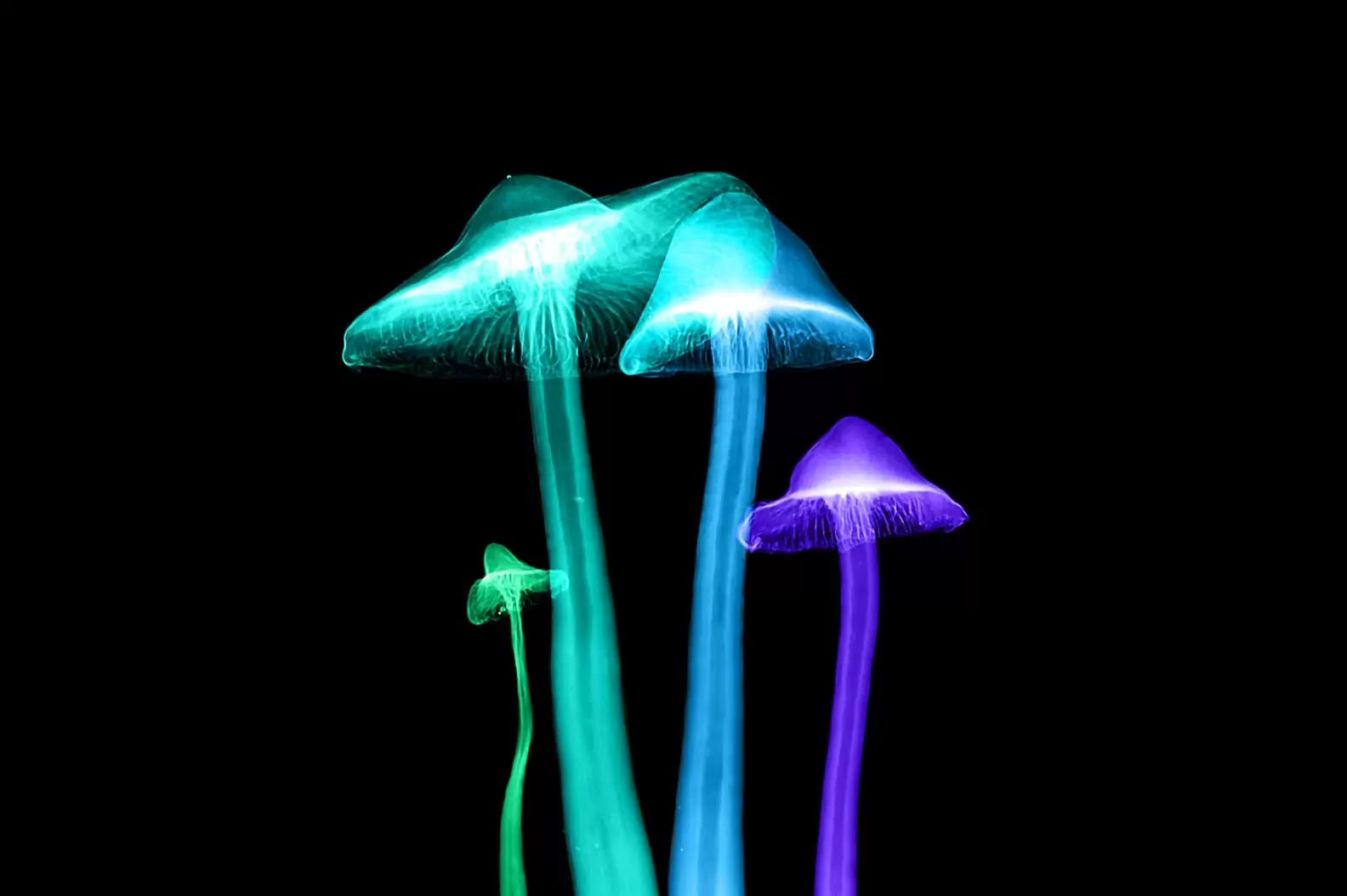 Listen up! A new species of magic mushroom has just dropped – it's about to get trippy. Coined psilocybe stametsii, the new species of psilocybin was discovered in a forest in Ecuador, and has been named after fungi-enthusiast, Paul Stamets (adorable, we know). The naturist has just received a patent to further explore the medical potential of the psychedelic. Maybe this truly is the magic mushroom revolution!
Scotland has become the first place to ban a form of anaesthesia that poses dangerous environmental threats. Desflurane, which is estimated to harbour global warming potential 2,500 times greater than that of carbon dioxide, will no longer be available to use on patients as an anaesthetic gas in the country. And as the UK also begins to reduce usage of the gas, it shows a growing effort towards prioritising more eco-conscious medicines and treatments.
Ever feel like you've got your hands full? Well, as scientists begin to develop prosthetic limbs for able-bodied humans, we might just be able to balance more things at once. You read that right – scientists have literally developed an extra thumb intended to be fitted to your hand and controlled wirelessly by your toes with pressure sensors. It will allow us to hold a phone, peel a banana, or even unscrew a bottle lid. As the argument stands, we simply have so much to juggle in our modern lives that 10 working fingers just isn't enough anymore!
TikTok wants us to hug some tress – and they might just be onto something. A new measure on the app will attempt to kick users aged 18 and under off the app after 60 minutes of consistent screen-time, pausing them mid-scroll and asking them to enter a password in order to remain on the platform. Though the function is optional, it will hopefully encourage young users to be more conscious of their time and find time for a much-needed digital detox.