Do you need a digital detox?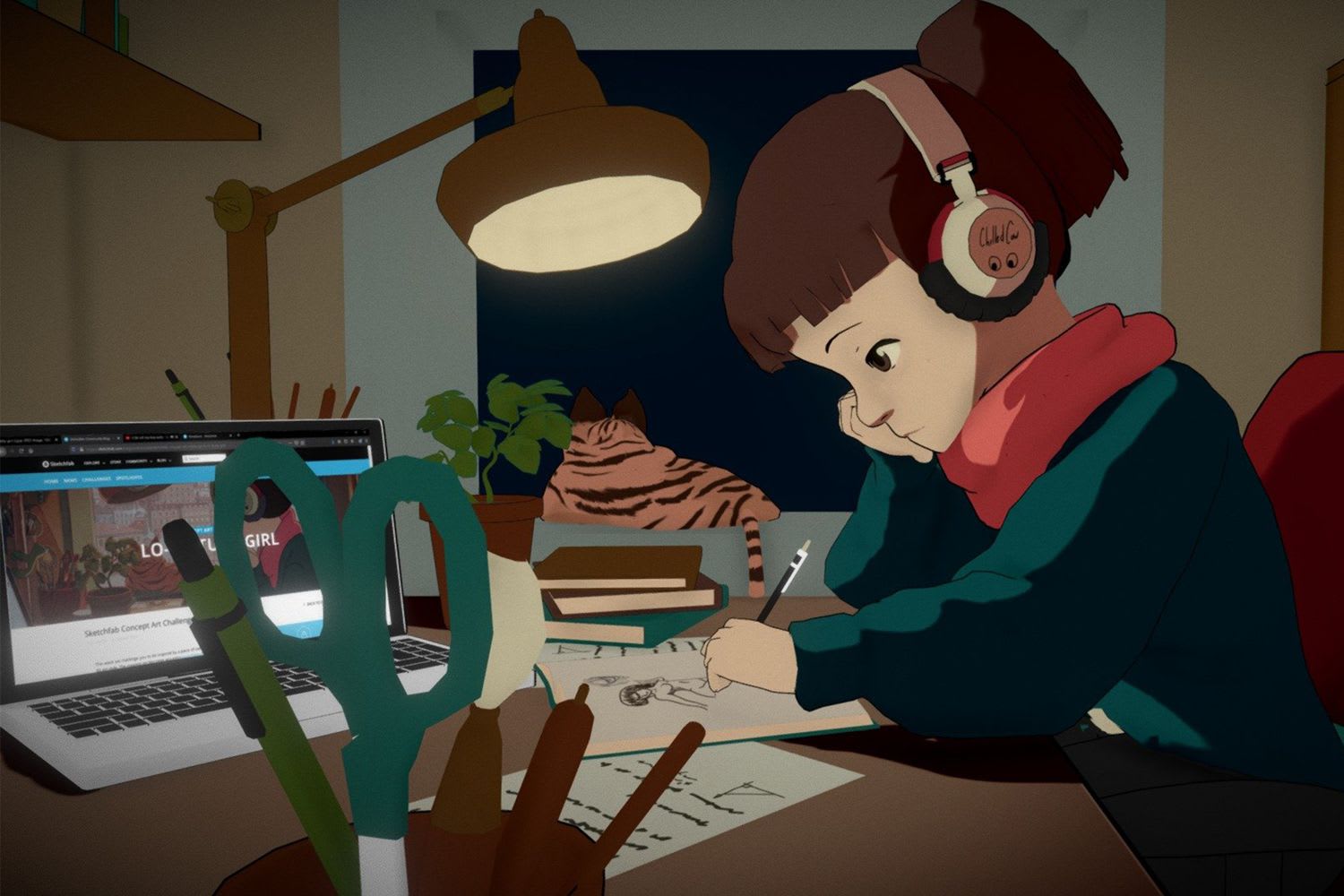 Tired of technology consuming every element of your daily life? Here's our guide to reconnecting yourself with the real world
Picture this. You wake up to the sound of chirping birds as the sun peeks out from behind the mountains. You press play on an old-school cassette player and begin grinding beans for a cup of coffee. You sit and eat your breakfast watching the natural world wake up and decide whether to start your day with a new book or a brisk morning walk in the crisp air. You don't miss your phone at all.
Whilst utopian fantasies of yore would imagine worlds filled with advanced technology, these days, progress is in daring to imagine switching off from our screens and the cacophony of notifications that fill our every waking moment.
But where do I start?
A digital detox can be done from anywhere — you just have to refrain from using technology — but we all know this is easier said than done; a 2018 YouGov survey found that 63% of 18-24 year-olds didn't think they could go longer than two days without their phone. "The first time I read about digital detoxes in 2010, people were doing them for six months at a time, now people talk about doing them for an afternoon," says Trine Syvertsen, Professor of Media Studies at the University of Oslo and author of Digital Detox: The Politics of Disconnecting, "I think that tells you how hard it has become to go offline."
In the UK, average screen time clocks in at 6 hours and 12 minutes per day, but for many with digital jobs the reality is even higher. Digital detoxes can help people feel more present, maximise productivity and protect their privacy (or provide a reprieve from other people's endless holiday photos).
There are different ways of digital detoxing, "you can decide a certain time when you do or don't use your devices, such as for an hour before bed," Professor Syvertsen suggests, or download apps that limit your screen time. But the methods she has seen most success with are carving out spaces such as "the dinner table, bed or a rural retreat with no reception" and committing to not using technology within them.
Creating a space dedicated to disconnecting from technology is exactly what brothers Cameron and Chris Grant set out to do with Unyoked, a global nature company offering remote cabin stays and digital detoxes. Finding themselves working stressful jobs, spending their days with "spreadsheets on one screen and cabin porn on the other", they decided to look for a way to achieve "the benefits of being out in nature on big trips to destinations such as Nepal or Sumatra in a convenient and easy way." Fast forward five years and the pair have over 80 cabins in four countries (England, Wales, Australia and New Zealand) all just a couple of hours' drive from a major city.
Each cabin is specifically chosen to meet the brother's "wilderness vibe" — judged by the feeling of "getting tingles in the back of your neck and feeling time slow down" — and are located in areas with limited-to-no reception. "The sites are meant to be unyoked and immersive in nature", says Cameron, in order to unlock three key benefits of nature; stress relief, creativity and perspective. With a hand-grinder for coffee beans, an analogue cassette player and a fully-stocked bookcase, there are strictly no digital distractions either. And it works, with 92% of guests reporting a positive impact on their mental wellbeing after staying with Unyoked.
For those with restless fingers, UK-based digital detox retreat company Unplugged takes it a step further, offering a wooden lockbox for your phone to ensure there's no secret scrolling. "When you can see, hear or feel your phone buzz you're drawn to it. By switching it off, or locking it in a box at an Unplugged cabin, you remove the temptation and give your brain some downtime," explains co-founder Hector Hughes.
Unplugged, which similarly offers 12 cabins located 1-2 hours drive from either London or Manchester, was inspired by Hector's experience at a silent retreat in the Himalayas. He wanted to find a way to "get busy city folk to unplug from their devices and recharge without flying halfway around the globe."
Unyoked and Unplugged might be leading the way in digital detoxes, but it's a growing trend across the whole travel industry. Yoga retreat company Reclaim Yourself hosts device-free weekends filled with yoga, reflexology and countryside walks, whilst travel sites such as Queen of Retreats, The Retreat Company and Host Unusual filter get-aways by how suitable they are for a digital detox.
As appealing as a digital detox retreat sounds, holing up in a cabin for a few days isn't always feasible: "It is important not to look at going offline as a luxury that requires you to go to some far away, expensive place," explains Professor Syvertsen. You can still get the benefits of a digital detox by doing something as small as going for a walk and leaving your phone at home or putting your phone on Airplane Mode at the gym.
So whether you go on an off-grid adventure for the weekend or just start utilising the Do Not Disturb button on your way home from work, a digital detox could provide a much-needed break from the grips of technology, leaving you feeling less stressed and more creative than ever. Be warned, you might never want to switch your phone back on.
This article was commissioned in connection with a giveaway WOO is currently running with travel company Unyoked. Read more about the competition and how to enter here