Everything Everywhere All At Once cast reminds us of the power of representation
The film cleaned up at last night's SAG Awards - and its actors gave us plenty food for thought
image Frazer Harrison/Getty Images
words Megan Wallace
ICYMI, we're currently in the midst of awards season: when Hollywood's brightest and best battle it out for a couple of metal figurines and pose ad infinitum in their best borrowed outfits against a step and repeat. But sometimes there are moments which feel less eat the rich and instead touch our very souls.
Last night's SAG (short for Screen Actors Guild) Awards gave us plenty of those - mostly courtesy of the cast of Everything Everywhere All At Once, the A24 blockbuster from directing duo the Daniels. The film is currently up for a whopping 11 Oscar nominations due to just how good it is - and, as you might imagine, it was also nominated for five SAG awards, with its cast winning in four categories including Outstanding Performance by a Cast in a Motion Picture.
Advertisement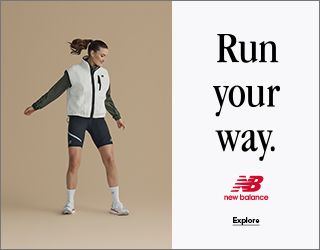 The film was a watershed moment for Asian-American representation - and how far the industry has come became apparent in the acceptance speech of 94-year-old James Hong, who said some words as the cast went on stage to accept their ensemble award.
you are missing out on some content here because you rejected our cookies. want to change that?
Laughing that he had been acting in Hollywood since "there were only 49 states," he looked back on seven decades with SAG, which is a labour union for actors (which is now merged with the American Federation of Television and Radio Artists). "So I got my first card, SAG card, and...well anyway 70 years ago. My first movie was with Clark Gable," he said.
He then reflected on the racist portrayal of East Asian and South East Asian characters by white actors at that time, and the discrimination faced by Asian actors by casting agents. "Back in those days, I have to tell you that the leading role was played by these guys with eyes taped up like this and they talk like this, because the producer said the Asians were not good enough and they are not box office."
"But look at us now, huh?" he said, to cheers from the crowd.
you are missing out on some content here because you rejected our cookies. want to change that?
Another major moment came courtesy of Ke Huy Quan, who tearfully accepted the prize for Best Supporting Actor - noting that he was the first person of Asian heritage to ever win the award. "This is a really emotional moment for me. I recently was told that if I were to win tonight, I would become the very first Asian actor to win in this category," he said.
He then went on to discuss what the accolade may mean to other people in the entertainment industry. "When I heard this, I quickly realised that this moment no longer belongs to just me, it also belongs to everyone who has asked for change."
Quan, who came out of retirement for his role in Everything Everywhere All At Once closed his speech with some words of encouragement to other actors hoping to break through. "Lastly, to all those at home who are watching, who are struggling and waiting to be seen, please keep on going because the spotlight will one day find you. Thank you, everyone, for rooting for me; I will be rooting for you."
you are missing out on some content here because you rejected our cookies. want to change that?
Michelle Yeoh, who won the award for Outstanding Performance by a Female Actor in a Leading Role, also gave a speech for the history books. "I think if I speak, my heart will explode. SAG-AFTRA, to get this from you, who understand what it is to get here, every one of you know the journey, the roller coaster ride, the ups and downs, but, most important, we never give up," she said.
She then dedicated the rest of her speech to Asian women and the power of seeing oneself represented on screen. "This is not just for me; this is for every little girl that looks like me," she continued. "Thank you for giving me a seat at the table because so many of us need this. We want to be seen, we want to be heard, and tonight you've shown us that it is possible, and I'm grateful. And my mom will be eternally grateful to you!"