You can learn how to save the world at this new university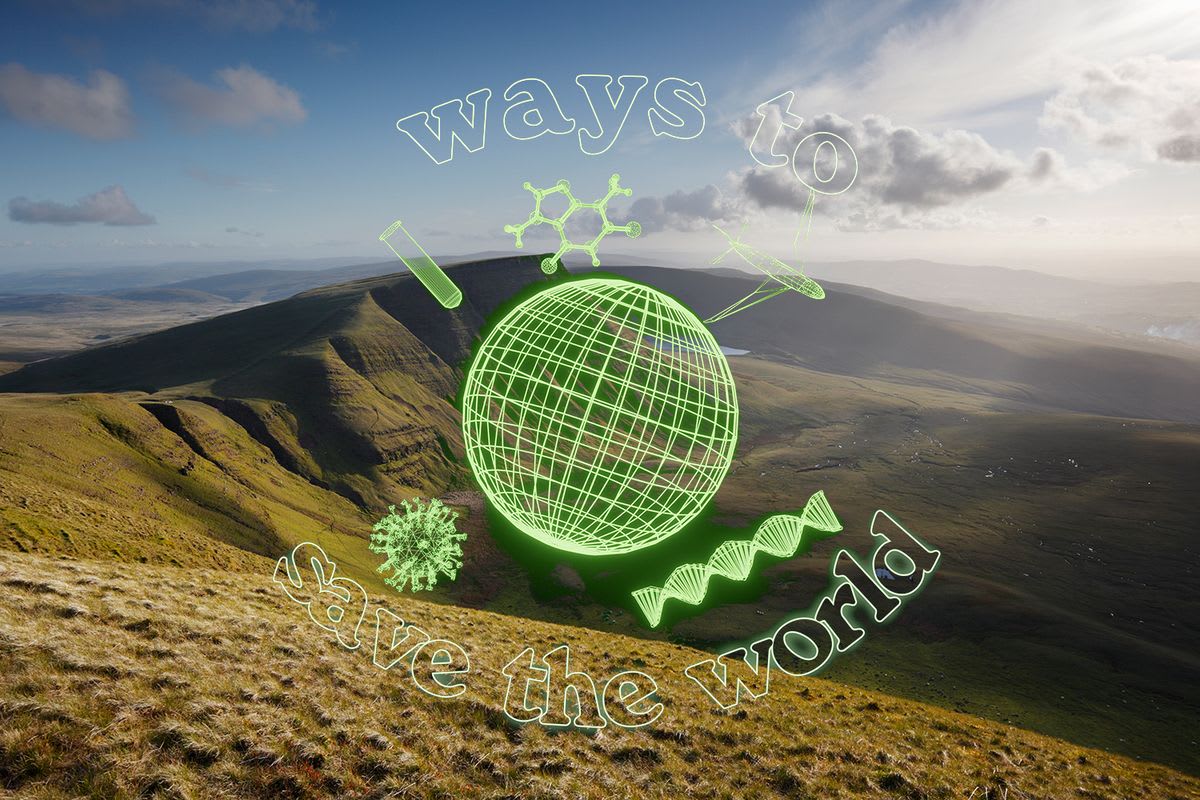 Black Mountains College is establishing itself as a centre for sustainability education
image Jason Osmond
words Rhys Thomas
Have you ever debated whether the degree you did, are doing, or are thinking of doing, is worth it? Like sure, there's value to studying something you love for three years. For many jobs, you have to have a degree, but it doesn't mean we always sit in those lectures and labs feeling like it's the best use of life.
Studying in a former cow shed might not sound like an improvement on these circumstances, but actually, the series of new academic courses from Black Mountains College are designed so that you can literally say you're studying to stop the climate crisis. Talk about extra credit!
What's so special about Black Mountains College?
Black Mountains College is a campus based in the Brecon Beacons National Park, south Wales. It's the first institution entirely dedicated to studying climate change. In their words, it was founded "as a response to the climate and ecological emergency."
The college offers higher education degrees, short courses, and NVQ level 2 courses. Subjects include a free one-year course on regenerative horticulture, a BA (Hons) in Sustainable Futures: Arts, Ecology, and Systems Change, and more. The Bachelor's Degree course that they offer is the most unique.
The entrance requirements consider grades achieved previously, but have a bigger emphasis on the portfolio and interview stages than the grades. "We look for potential to contribute to change, not prior achievement", they say.
How will this save the world?
Knowledge is power! Students of these courses will be given the tools needed to be able to think about solutions to the climate emergency across a variety of sectors from the arts through to the economy. The idea is to create change-makers, people who can think outside of the box and find sustainable solutions, wherever they end up.
This in turn could mean we find ways to revolutionise industries in ways which make them more sustainable. This, of course, could well help to reduce human impact on everything from carbon footprint to biodiversity to waste, and therefore could slow down if not reverse global warming, flooding issues, and more.
Who came up with the idea?
Writers Owen Sheers and Ben Rawlance are behind the college. Sheers is also a Professor in Creativity at Swansea University while Rawlance recently published a book called The Treeline, which is about what might soon be the last forest left on the planet, and what this means for life on earth. Famous author Michael Morpurgo has said, "No educational institution could be more important, nor more urgently needed." So they must be doing something right.
How can I get involved?
There's always the opportunity to study there, and to follow the college on social media. But there's also ways to help which don't involve uprooting for the beautiful Welsh countryside. For example, merely thinking about your work and how it could be more sustainable is a hugely important thing to dedicate time to.
If you're a student, you could take a leaf out of the book of students at the University of Barcelona. Their students demanded the university introduce a mandatory course on climate change for all students, and the university relented. The course will start in 2024. Perhaps your university could be persuaded to do something similar!