Football activism's premier league of feel-good fights for justice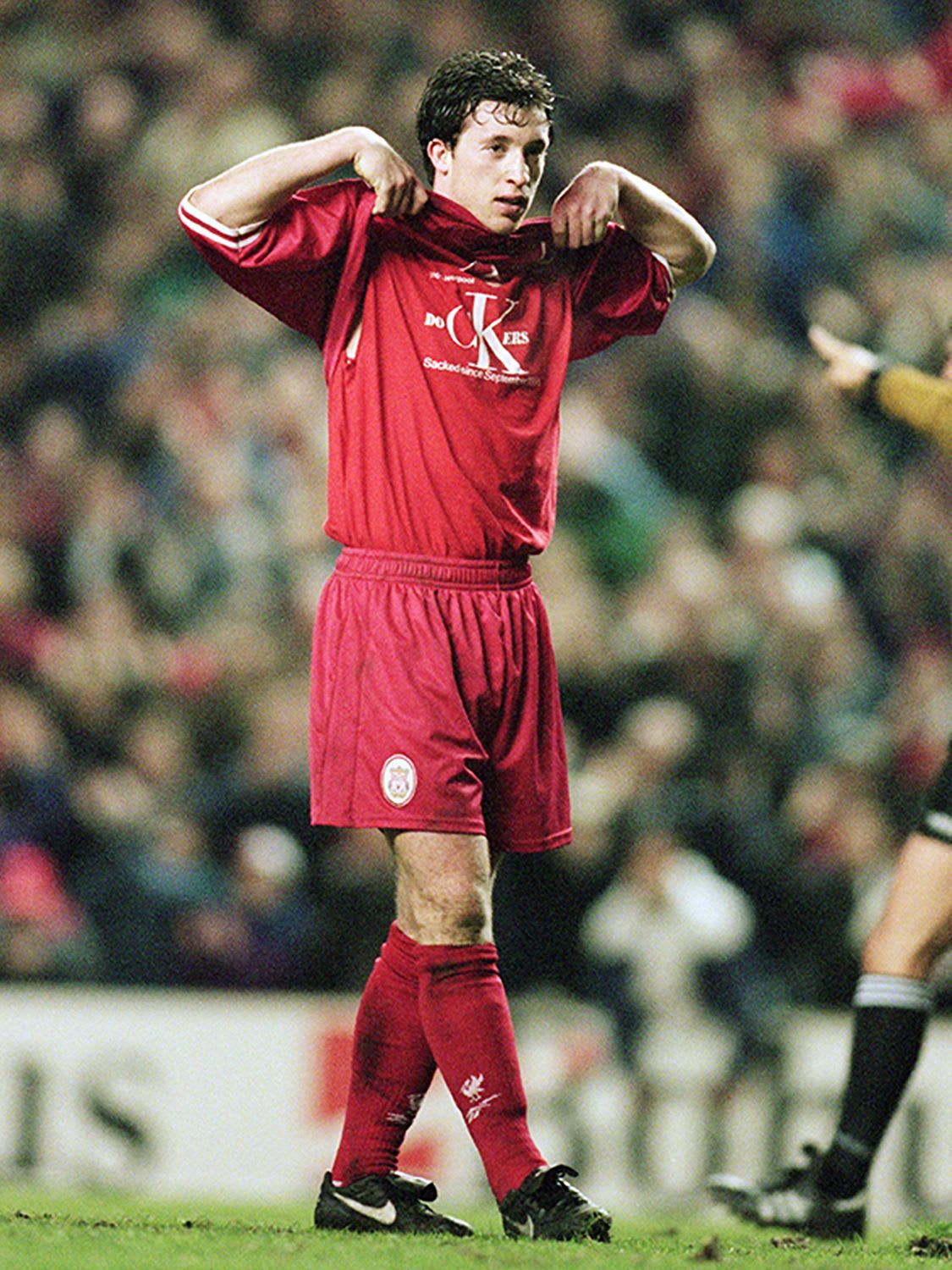 Because we can do better than writing Rain Bow on a plane in tiny tiny writing
image MichaelCooper / Allsport
words Rhys Thomas
The 2022 football World Cup, is drawing much attention - not just because of the beautiful game, but because it's being held in Qatar, a country not exactly known for its gleaming human rights record. When it comes to righting wrongs on an international stage, of course the diplomatic, governmental, sporting, and other organisations that meet to allow these events to happen, are the people who should be sorting it out. It shouldn't really fall to people who have spent their entire lives getting good at kicking or catching a football to make grand gestures for good. But sometimes, these people use their huge public presence to make statements. So let's highlight some of those right now, for no particular reason at all…
Megan Rapinoe taking the knee
In off-season, before the 2016 NFL season, American Football quarterback Colin Kaepernick, from Milwaukee, Wisconsin, remained seated during the national anthem. After the game he was asked about flouting tradition and said "I am not going to stand up to show pride in a flag for a country that oppresses Black people and people of colour". In the next game, he decided to knee instead, to show more respect for the anthem while also firmly protesting. This started a wave of protests across the world known as 'taking the knee'.
Why are we mentioning AMERICAN FOOTBALL? Well it is football. No we're kidding. We're mentioning it because the gesture is now prevalent across soccer-football too. We can thank Megan Rapineo, a USA international soccer player, for being the first high-profile white athlete to take the knee. Rapinoe is also a consistent and strong advocate for LGBTQ+ rights, even suing the US soccer federation for gender discrimination with regards to pay inequality.
you are missing out on some content here because you rejected our cookies. want to change that?
Stopping the game and linking arms
One of modern football's most feel-good attributes is the National Women's Soccer League, in the USA. Founded in 2012, it has by all accounts, been a huge force in restoring women's football (which was, by the way, massive in the UK back in the early 1900s until men got jealous and banned it). On October 6 2021, Gotham FC (Based in New Jersey) were playing against Washington Spirit, but in the sixth minute they stopped the game, jogged over to the centre of the pitch, and linked arms in a circle to demonstrate solidarity with former players who had come forward with allegations of sexual harassment and misconduct against a coach. Fans in the stands could be seen with placards saying "power to the players".
you are missing out on some content here because you rejected our cookies. want to change that?
Greek football players stage a pitch sit
In 2016, two rivals of the second division of The Super League Greece were playing one another. But in response to the increasing crisis and loss of lives due to migrants desperately trying to reach mainland Europe, those from both AEL Larissa and Acharnaikos decided to sit together to observe two minutes of silence on the pitch.
Robbie Fowler: The Docker T-shirt made by Calvin Klein
Your parents might tell you that football was at its finest in the 1990s. Not in terms of quality necessarily, Ronaldo Luís Nazário de Lima aside, but in terms of the spectacle. And as entertainment goes, Robbie Fowler was one of the main characters. Born in Toxteth, Liverpool and playing for the reds (despite growing up an Everton fan). Fowler was the heart of the team, and the party too (there's an infamous celebration of his which you can watch here).
Anyway, in March 1997 Fowler was playing in the European Cup Winners' Cup, and he scored. To celebrate he lifted up his top, revealing a top saying "Support the 500 sacked doCKers". The 500 dockers were men who had been seen to be unfairly dismissed from their jobs working on the docks in Liverpool as means to reduce the labour costs. Fowler was fined by UEFA. Steve McManaman, fellow Liverpool player and heartthrob, also had the shirt on, but stuck to their original plan of only revealing it at the end of the game, while swapping shirts with the other team. The CK stood out, as they had customised a genuine Calvin Klein shirt, and wrote the statement around the CK logo.
you are missing out on some content here because you rejected our cookies. want to change that?
James McClean not wearing a poppy
James McClean spent years casting a stir by refusing to wear a shirt that had been printed with a poppy during his time as a professional footballer. McClean grew up on the Creggan Estate in Derry, Northern Ireland. Six people from the estate were killed on Bloody Sunday. McClean felt that as sales of the poppies to the public go towards the Royal British Legion, a charity that supports members of the UK armed forces and veterans, he could not show support for it. While critics have said the poppy is more about remembering those lost in both World Wars, the Royal British Legion has supported McClean's right to exercise his opinion.
Lilian Thuram (often, but especially) inviting refugees to the game
Lilian Thuram is one of the most iconic French footballers of all time. Among his moments of greatness, is the time he (along with some help from Crystal Palace manager Patrick Vieira) invited 70 Black African refugees (known as sans-papiers, 'without papers', in French) who had been kicked out of a squat in Cachan, one of the most deprived areas in Paris, by the French Minister of the Interior, to watch France play against Italy at the stadium. He arranged a bus and everything.
Héctor Bellerín making every minute count
One of the coolest players, the Mundial magazine of players perhaps, Bellerin is no stranger to activism either. After the Grenfell Tower tragedy in June 2017, Bellerín (an Arsenal player at the time) pledged to donate £50 for every minute he played for Spain at the European Under-21 Championship. They got to the final, and he played a total of 381 minutes (a little over four full games) donating £19,050 to the British Red Cross appeal.
Raheem Sterling blocking out the racist fans
Raheem is a legend. This year he is the only English teammate to have not been born in the country. Sterling was born in Jamaica and left for England aged five with his mother - his father had been killed a few years earlier. In this squad, he is the second-highest goalscorer, after Harry Kane. Sadly Sterling is often subject to racism on the pitch, but it does not deter him. In 2019, after scoring the fifth England goal of the evening against Montenegro, he cupped his ears at the fans who had been making racist taunts. He then Tweeted that they should get some education, and that we need to #KickRacismOutOfOurStadiums and rightly so.
you are missing out on some content here because you rejected our cookies. want to change that?
Ehsan Hajsafi speaks out against country in a press conference
As the 2022 World Cup Finals begin, there is a lot of criticism around the games, and an aspect of this is due to contention around human rights issues in Qatar, and the fact that homosexuality is illegal in the country. Women also live under severe restrictions.
Initially, seven teams: England, Wales, Belgium, Germany, the Netherlands, Switzerland, and Denmark had planned to make some form of statement by giving their captains armbands which said 'One Love' on, and were coloured a bit like a rainbow flag, to wear. FIFA threatened to give the captains yellow cards if they did wear the bands on the pitch, and therefore all seven teams have backed out of the plan.
However, this year, one captain has been incredibly brave. Iran's Ehsan Hajsafi, a left-back for the country. In a press conference on the eve of Iran's first game, against England, Hajsafi spoke in support of the protesters protesting against the strict Islamic dress code for women in his country, which have risen in severity since 2021 and are currently at a peak, but have actually been contentious since 1983 when wearing the hijab was made compulsory. Qatar, where the tournament is taking place, is an ally of Iran's government.
Hajsafi started the conference saying "In the name of the God of the rainbow" and continued to say he expresses his condolences to all of the bereaved families in Iran. Adding "they should know that we are with them, we support them and we sympathise with them." People have said that Hajsafi is risking serious repercussions, given reports of people being arrested and even killed in anti-government crackdowns in Iran. The team also decided not to sign the National Anthem, out of protest.
Ehsan Hajsafi is a remarkably brave example of a football player using their presence on the world stage for good.
… Just some things to tell your mates about between watching whatever it is you might be watching over the next few weeks.