pulling plastic: why indoor bouldering is booming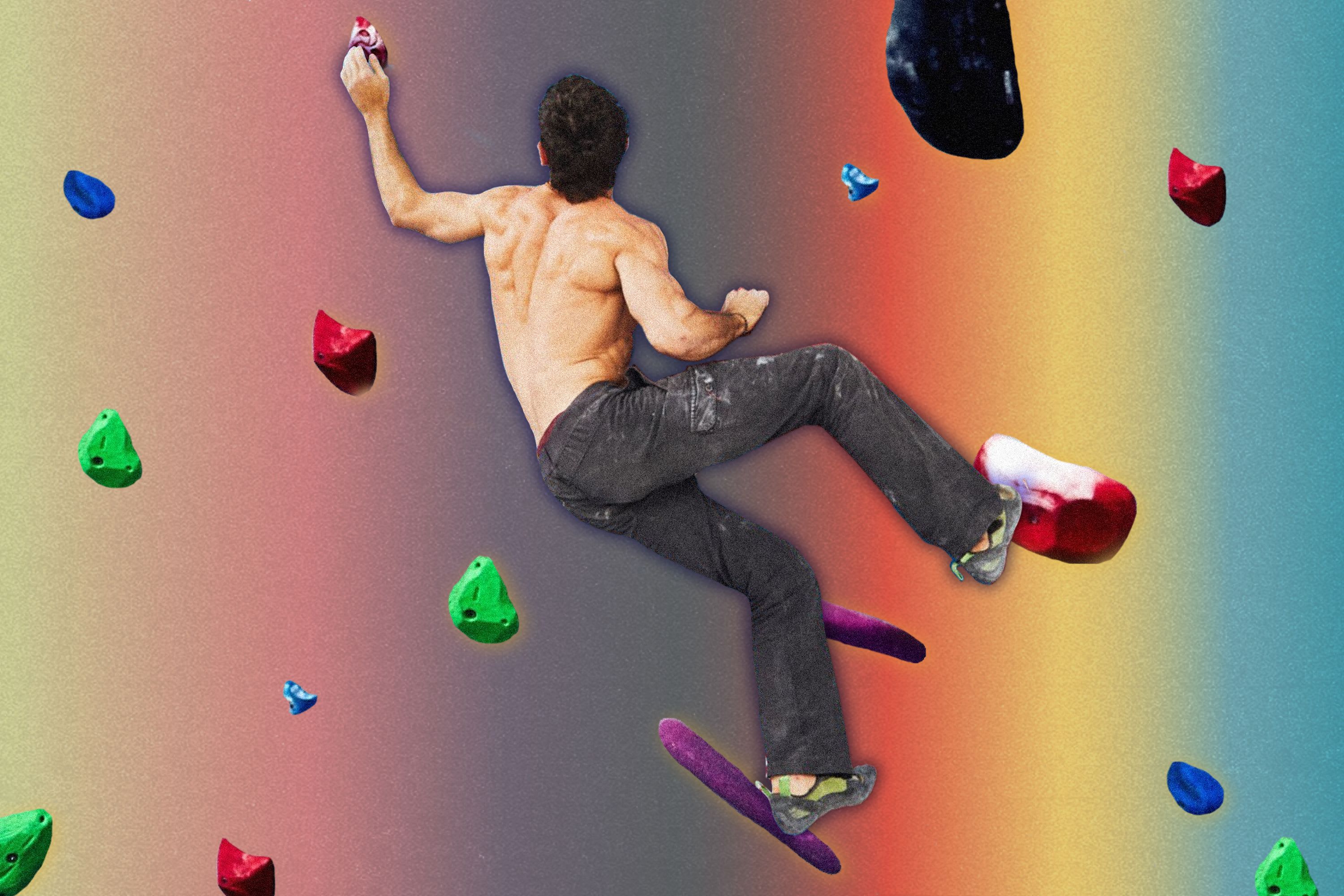 Young people are flocking to climbing gyms, as welcoming social scenes and havens for wellbeing
In 2022 more people than ever are flooding to indoor climbing gyms. The bouldering business is booming, with over 400 walls across the UK. And it's no surprise – bouldering is climbing in its most stripped-back and purest form, with no ropes and minimal barriers for entry.
The sport, which made its first Olympic debut in 2021, is providing a much-need community for old and young climbers alike. Is it the Free Solo effect, the film starring professional rock climber Alex Honnold, or the nail biting Dawn Wall, with Tommy Caldwell?
Why is climbing – in particular, indoor bouldering – such a hot topic?
Pete Edward, a climbing coach with 20-plus years of expertise under his belt, has seen the industry diversify over the last decade, as a result of countless "environmental and cultural changes."
"We've gone from this niche sport – for instance, a crusty old mountaineer – white, male, middle class – to something completely different. Climbing walls have changed in the way that they're viewed [by the public] in recent years," he tells Woo.
"Traditional mainstream sports tend to appeal to people who want to compete against other people, whereas climbing tends to appeal to people who just want to go and do it and not worry about other people."
The climbing community is fast becoming more inclusive too. Lesley Swinney founded the Women and Non-Binary (WNB) Climbers of County Durham group, which has amassed over 120 members. "I realised that there's a huge disparity between men and women who climb – especially women of my age," she says.
"We take away the obstacles and encourage those who might be put off to get into the sport. We give free instruction where needed, access to belay partners, and equipment. Above all, we provide a non-judgmental group where people can ask any questions and not feel as though they are being judged and watched."
According to the USA Climbing's national team's physical therapist Zack DiCristino, the athletes measure heart rates as high as 150 beats per minute as they climb, meaning it's a pretty big workout. It has a similar need for energy expenditure as running 8 to 11 minutes per mile does, according to research by the British Journal of Sports Medicine. Climbing is a full body workout too – biceps, triceps, and deltoids for your upper body, as well as your abdominals, and glutes, thighs, and calves in your lower body if you're using proper technique. It improves flexibility and balance, enhances memory and problem-solving too, what with all the routes and sequences to follow. A study by the University of North Florida found working memory capacity is boosted by 50 per cent by activities like climbing. The mental and emotional benefits are prominent also, given its physical, social, and mental pluses. As a sport, it reflects issues you'll confront in other parts of your life too – dealing with trust, communicating, fear, and determination.
Climbing goes deep – it's a release, an escape from the anxiety of stresses of everyday life. To pin down what exactly pulling on plastic holds up walls means for those in the community, Woo spoke with four avid climbers about their experience and how it's benefitted their wellbeing.
Josty, 23, Manchester
For Josty, 23, climbing didn't just bring him happiness – it also brought him romance. "I was introduced to bouldering during me and my girlfriend's first date. She was part of the bouldering society at Uni so suggested we'd go to the only indoor climbing gym in Leicester city centre. She was annoyed because I was better than her – even though it was my first time." Josty remarks, "I fell in love with the sport from then on. I paid for a monthly membership and started going four to five times a week."
"Climbing gave me a bit more of a purpose in my free time… It can get lonely at university"
"While I was at uni I definitely struggled a bit because I didn't have a hobby. I was just going out partying a bit too much. Climbing gave me a bit more of a purpose in my free time… It can get lonely at university, even when you've got loads of friends around you in a student house, sometimes you spend a lot of your time alone in your room."
"It gave me that purpose in my free time to say 'well I'm not just going to sit in my room' and went to the climbing wall instead." He says. Josty stresses how climbing helps in both physical and mental exercise.
"It's problem-solving – you have to figure out routes to get to the top. If you're stuck on a certain route, you have to take a step back and really think about how to solve it. It's not just the physical aspect - which is great as well – but there's also a mental element to it. It's just all-around great exercise."
Josty also "definitely" agrees climbing can act as a release, "especially when I've had a bad day. Sometimes, if I've come home from a bad day, quite often my girlfriend will tell me I need to just go for a climb. She'll know and I'll know that as soon as I come back I'll feel way better – it helps clear the mind and puts you in a better headspace."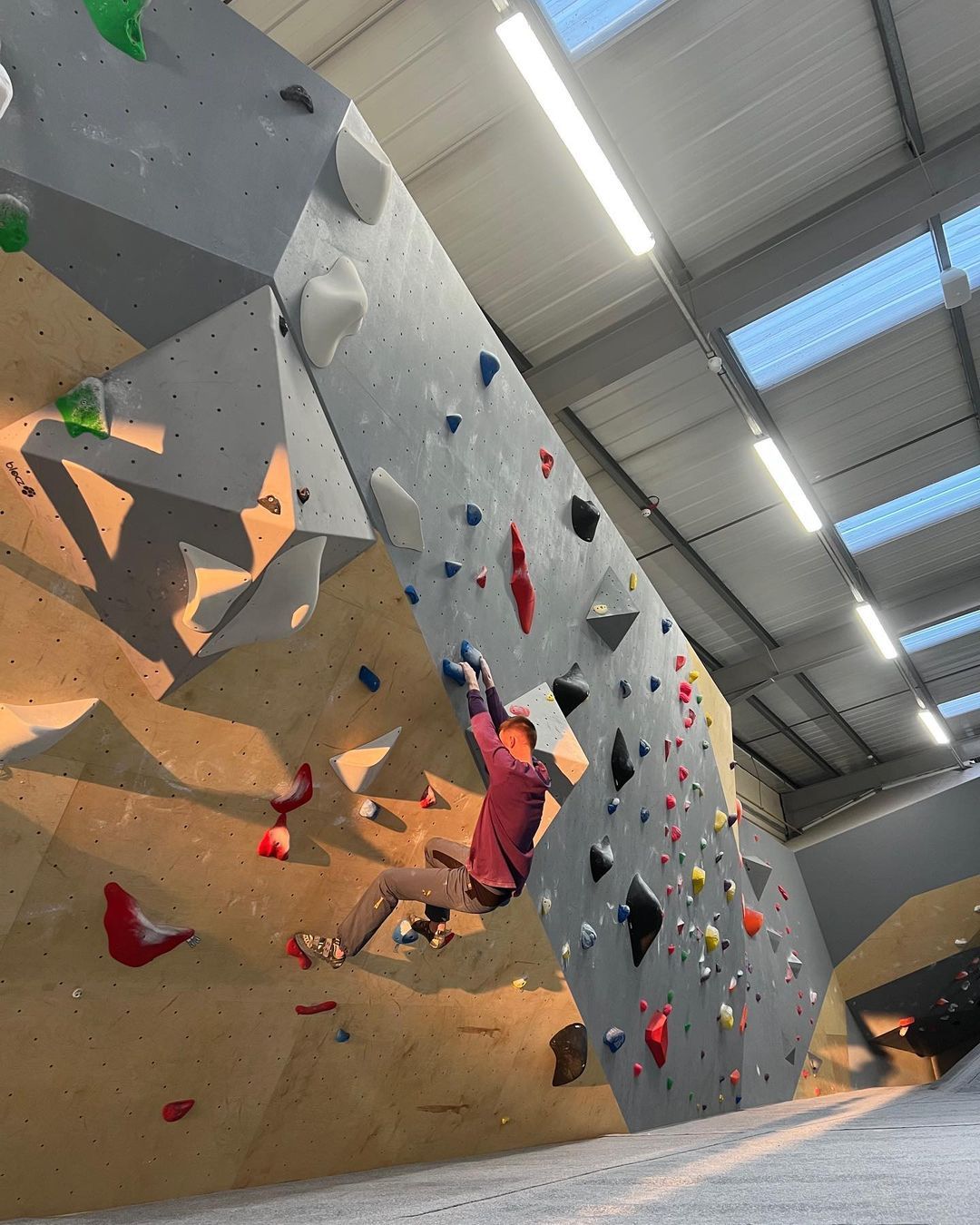 Tang, 25, Leicester
"The first time I was introduced to bouldering was when I was visiting my Mum in Hong Kong, she took me to a gym and it went from there really," says Tang, an avid climber from Leicestershire. "The community at the gym was just so warm and welcoming," he adds, "we would just motivate each other, even if we didn't know each other."
"If you're looking to expand your circle, bouldering is literally the one. You meet people from all walks of life: uni students, older people, everyday workers. It's a great way to meet other people and make friends," he says.
"It's definitely escapism for me. I'm a barber for work, I'm on my feet and talking to people all the time. When I climb, I can just release that tension. I don't have to talk to anyone – I just do my own thing… it's quite nice."
Tori, 26, Birmingham
"I was in a pretty bad place before I started climbing," Tori said, recalling her experience dealing with her anxiety and depression. Three years ago she was invited to the climbing wall by a friend and it soon became a much-needed routine.
"[Climbing] gave me structure – something that I've always struggled to deal with because of my mental health," she continued, explaining how she would often go to the wall late at night to avoid crowds. "It wasn't easy, to begin with, but I set myself goals – like being able to do harder climbing routes or being able to climb for longer – and was determined to achieve them. It definitely gave me something to work towards."
"Like everything, I wouldn't say climbing is a be-all-end-all solution if you're struggling with mental health issues. However, if you're looking for something to put your mind towards that's healthy, gives you structure and has a friendly community – I'd definitely recommend it."