A guide to Solange's chic Hollywood apartment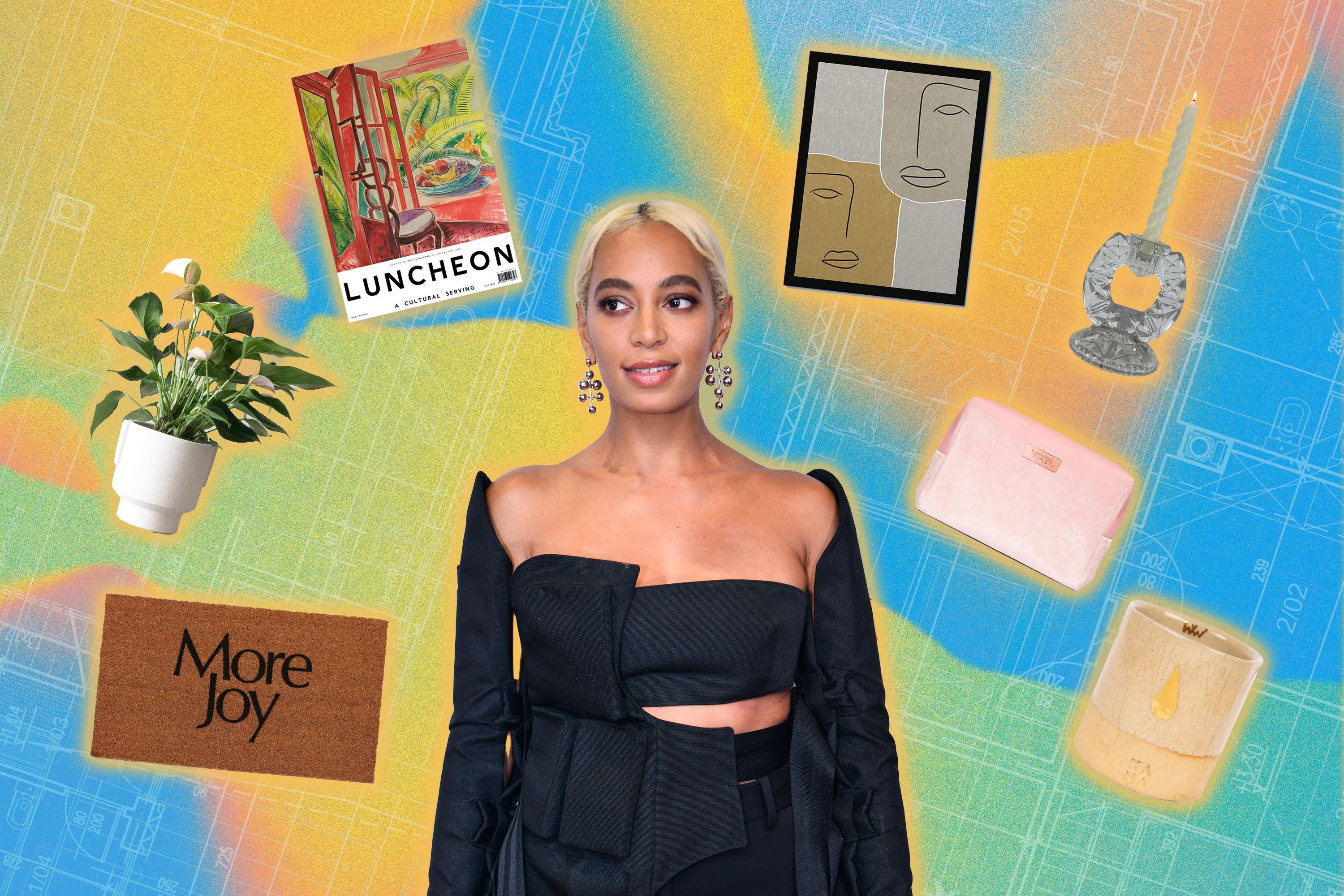 Here's how to get the Down With The Clique singer's modernist interior space
image Kemar Reid
words Sophie Lou Wilson
If you have any Cancer placements in your astrological chart, you'll know better than anyone how important it is to create the right nesting space. Homebodies at heart, Cancers tend to be sentimental and security seeking. That's why when typical Cancerian Solange moved into her Art Deco apartment overlooking downtown Hollywood, she was determined to make the space feel like home.
The singer was 19 when she first moved into the LA loft where she still spends most of her time. In the beginning, there was "just a mattress, a bed in my son's room, and the most basic furniture you could have," she told Apartmento. She was a single mother to her two-year-old son and had been used to a musician's nomadic lifestyle of tour buses and hotel rooms.
you are missing out on some content here because you rejected our cookies. want to change that?
When her mum, Tina Knowles, moved in briefly, she painted the walls, put up curtains and added a bedroom. As a result, Solange's modernist apartment is deeply personal. The space is drawn together by a curved velvet sofa with details like candles and plants making it feel like a home. The singer designs her own homewares and collects art by Black women artists whom she feels a connection to. The space is lived in, yet serene. "Spaces, especially interiors, were always my way of creating control in a really nomadic life," she explained.
From the lush pink and brown tones to the eclectic art and refreshing greenery, here's how to get Solange's modernist Hollywood home.
Products are selected independently by our editors from the woo online store, a carefully curated platform for feel good fashion, beauty, wellness and lifestyle, as well as externally. Discover more here.
Happy homeware bits to spike your serotonin
From soft furnishings in trippy patterns to novelty smiley r, make your space smile