Win a trip to a wellness retreat on Ibiza's calm northern shores
you are missing out on some content here because you rejected our cookies. want to change that?
Woo teams up with spiritual-centred getaway destination Six Senses Ibiza to help you and a loved one get zen. Enter below:
We're finally heading for summer and what better way to get away from the UK's sticky grasses, fast-crusting pots of hummus, drizzly barbecues and general rowdiness than with a trip to Ibiza! Its idyllic, calm, peaceful and refreshing side, that is.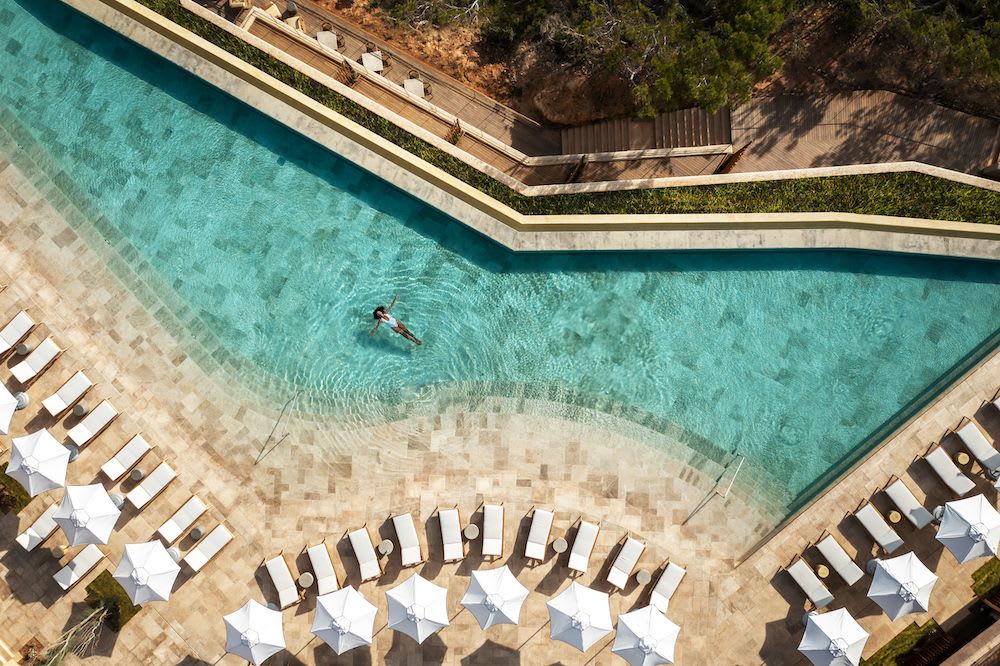 Now, we know what you may be thinking. Ibiza's a party island, full of fun, frolics and raucous crowds of A Level leavers rushing up and down San Antonio's strip looking for day-glo shots to knock back and pie-eyed partners to latch onto for the next few hours. And yes, in parts, this is going on. But the island, which is renowned as the world's third most magnetic point, is so much more spiritual than parties. As fun as so many of the parties can be.
In fact, the only reason the hippies started flocking to the Balearic bliss of Ibiza in the 1970s was because of its reputation as a chilled out place where you can get away from it all. And it still holds today: away from the bright lights of the big towns and a few scattered super-clubs, especially in the island's chilled north, things are far more idyllic. Amid rolling hills of olive groves there are fishing villages and slow paced moochy markets and beach bars, places to relax and unwind either instead of or, let's face it, inbetween trips to legendary clubs like Pacha and Pike's.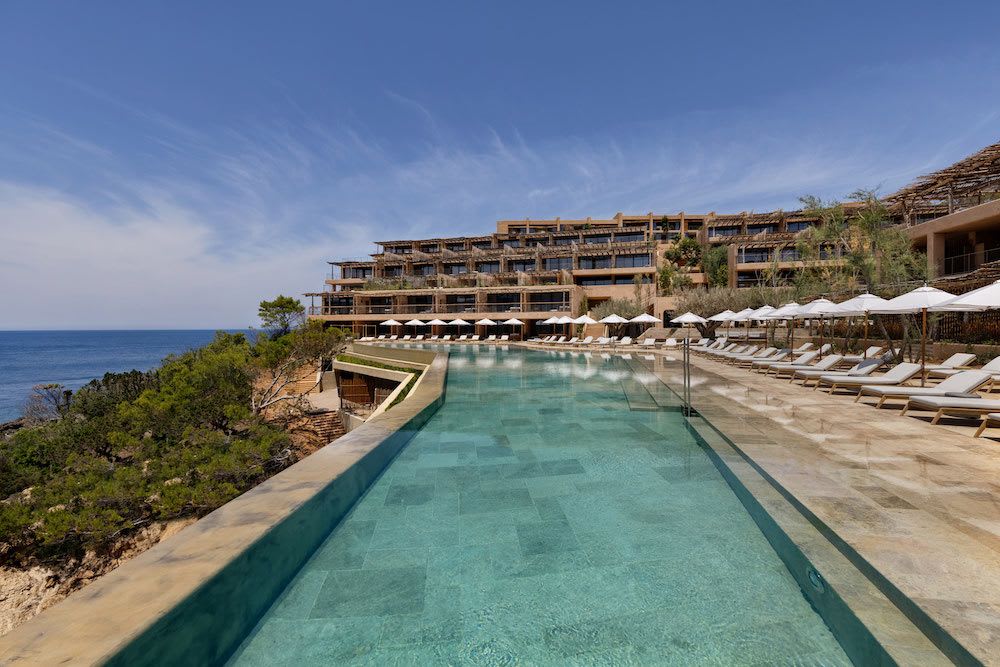 That's why we've teamed up with Six Senses Ibiza to give one lucky winner - and the even luckier person they pick to go with them the following blissed out trip:
a five-night stay at Six Senses Ibiza
inclusive of breakfast and transfers
one shared experience - with a range to select from including: e-biking, a food and drink tour round Ibiza Old Town, sound healing, a trip to placid sand-dune laden island Formentera, a sunset cruise and yoga.
flights paid for by woo
All you have to do to get this - as well as access to the BREEAM certified sustainable resort's various on-site amenities - three pools including an infinity pool, a fitness centre, loungers and chill vibes - is to fill in the below form.
Before you get to that, though, just a couple of terms and conditions: whoever wins will be selected by Six Senses Ibiza and required to post social content of their special five night stay. The lucky winner will also be required to redeem the trip, subject to availability, before December 2023. Entrants must be a UK Resident over 18 and subscribe to woo's Newsletter.