What to watch to fill the 'First Kill' hole in your viewing schedule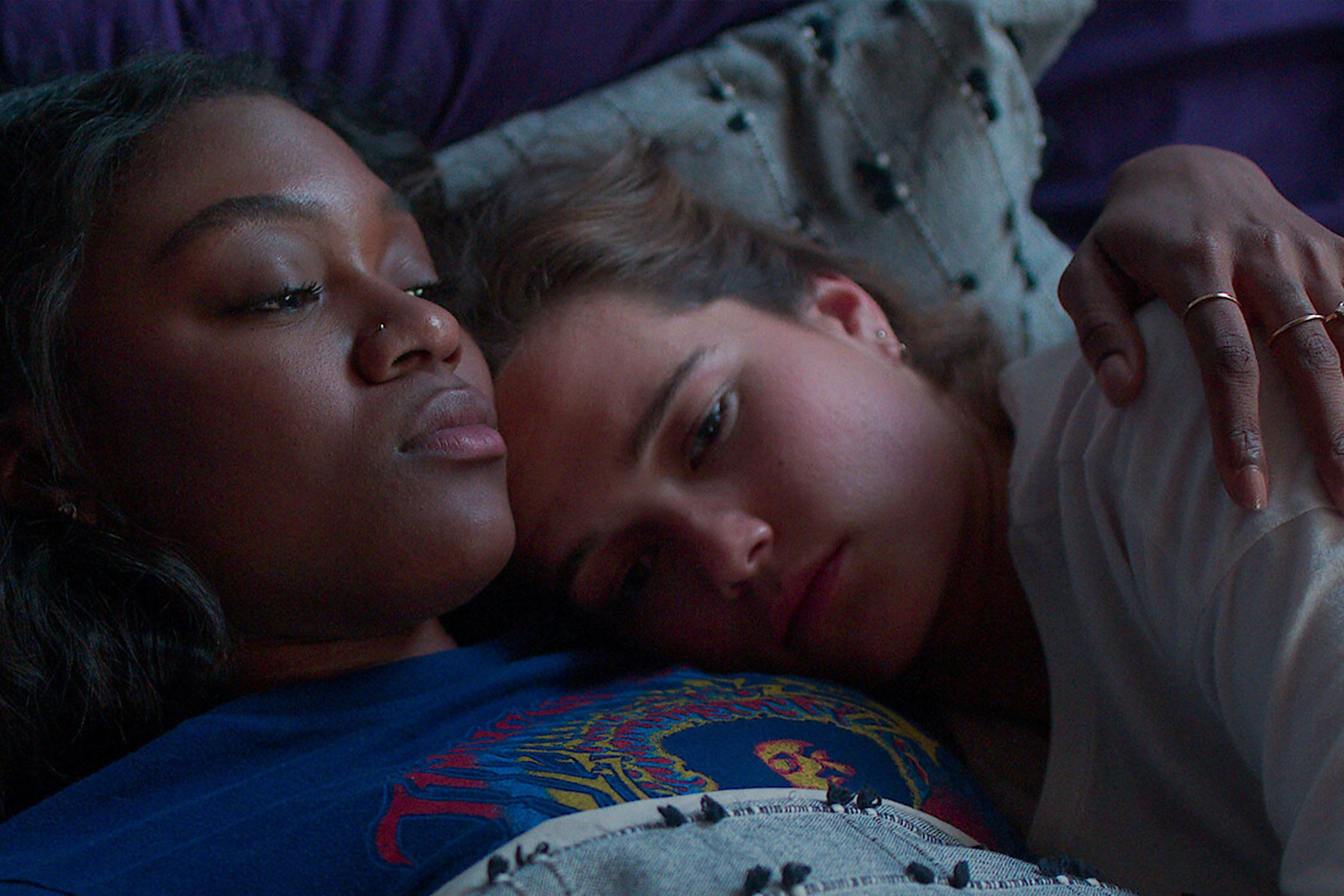 The queer, female-led shows to add to your watchlist
As sad as it is to see a show that is not only good but also incredibly diverse, leave streaming platforms, it doesn't come as a surprise. In 2019, fans took to Twitter to express the sheer disappointment they felt when, after only three seasons, Netflix cancelled feel-good, LGBTQIA-friendly sitcom One Day At a Time. Now here we are, in 2022, and a similar uprising took over our Twitter feeds earlier this year.
Specifically, Netflix recently announced the cancellation of lesbian vampire drama First Kill and the outrage was palpable. The show was a welcome dose of nostalgia for a generation that grew up on horny, supernatural teen dramas like The Vampire Diaries, The Originals and Teen Wolf, but it was also a series that placed a queer woman of colour front-and-centre as its lead. While far from perfect, the show's camp dialogue and not-so-subtle enemies-to-lovers plot line were fun, tongue-in-cheek and won the show plenty of fans. Due to its exhilarating depiction of same-sex romance, many of them were from within the queer community: a group that has traditionally been sidelined or let down (hello, Killing Eve finale!) when it comes to representation.
It's disappointing to say the least, but we're here to help as best as we can. Conscious of the hole that First Kill's cancellation may have left in your binge-watch marathons, we have compiled a list of female-focussed, LGBTQIA+ shows to add to your watchlist. From familiar faves to pop culture reboots, there's something for every mood...
Paper Girls
you are missing out on some content here because you rejected our cookies. want to change that?
Paper Girls, out on Amazon Prime, focuses on a group of four girls who are inexplicably sent from 1988 to 2019 – that's got to be a pretty jarring time jump. Based on the Paper Girls comics, the show brings some necessary diversity to the sci-fi genre through a varied cast and characters that respectfully represent elements of African American, Asian American and Jewish culture. There's also a sweet and heartfelt queer coming-of-age plotline that we wish we'd seen back when we were tweens. Give it a watch, tell your friends and keep this show's ratings up!
The Bold Type
you are missing out on some content here because you rejected our cookies. want to change that?
The Bold Type, which you can now watch on Netflix and Amazon Prime, may be the girlboss career show but, trust us, once you get past the sheen of millennial pink you'll realise it's a must-watch for anyone who's at the age where they have absolutely no idea what they're doing with their life. (That's everyone, at every age, by the way.) The show follows three women working for a glossy magazine that's quite clearly a thinly veiled version of Cosmopolitan as they explore topics of sexuality, relationships, identity and take us on a journey through their lives as twenty-somethings in NYC. It sounds fluffy, which it is, but there are also episodes dedicated to not being able to orgasm, coming out, inter-class relationships and struggles with a biracial identity, to name a few. The Bold Type is like a warm hug in tv form.
High Fidelity
you are missing out on some content here because you rejected our cookies. want to change that?
Despite already being cancelled by Hulu (RIP!) High Fidelity is available to watch on Now TV and fans are campaigning for another season. A reboot of the 2000 film of the same name (itself an adaption of the Nick Hornby novel), this show saw the iconic noughties movie, about a record shop owner and soft boy from Hell, given a much-needed makeover. Exploring a queer millennial's quarter-life crisis, the series unpacks the the various love interests and romantic escapades Rob (played by Zoë Kravitz) has enjoyed in her young life. The single-millennial-life-struggle drama has been done before, so this isn't groundbreaking television, but to have a queer woman of colour take the lead is something that is rarely, if ever, shown in previous iterations of this genre. Fans of the show have even gone so far as to say that it's the closest we've ever got to the Black Fleabag.
Orange Is the New Black
you are missing out on some content here because you rejected our cookies. want to change that?
In case you have been living under a rock for the past decade (or were just too young when it first came out), Orange Is The New Black is, duh, a pretty amazing show. Loved by many, the series that turned Samira Wiley, Laura Prepon and Uzo Aduba into stars won hearts for its ability to demystify racial stereotypes and shine a light on people who mainstream media continuously ignored. Set inside a female prison, the series explores the interlocking forces of prejudice, privilege, gender identity and race while looking at the injustices of the carceral system years before reform and abolition became dinner table conversation. The show amassed a cult following almost immediately after its first season dropped in 2013 and, if you haven't watched yet, there's a total of seven seasons to indulge in.
Happy viewing!