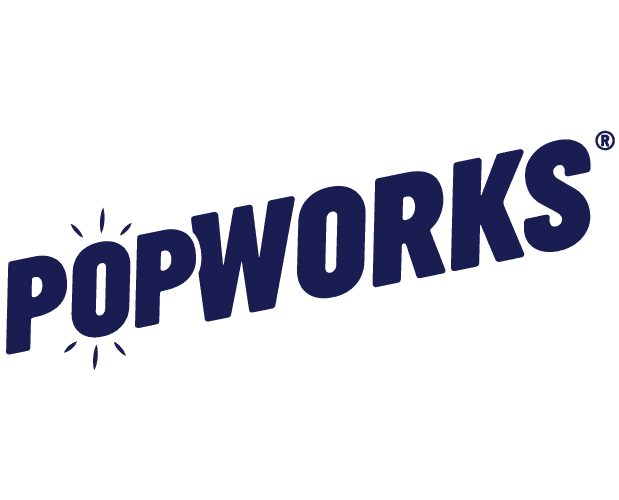 WATCH: Chet Lo on the healing power of fashion
you are missing out on some content here because you rejected our cookies. want to change that?
From viral fashion fame in lockdown to turning emotional themes into joyful knits, Chet Lo is carving out his own path
Chet Lo is a fashion designer doing things his own way. That's why it made sense for him to team up with PopWorks, whose never-fried, crunchy, puffy and tasty snacks are also doing big things with originality.
In our interview with him, he took us through the look he created inspired by the texture and shape of PopWorks Sweet & Salty.
We caught up with Chet behind the scenes of the PopWorks campaign to find out more about how he, like PopWorks, is motivated to do things differently.
As a child, Chet discovered fashion through raiding his mum's closet where he found a mink coat passed down from his grandmother. "I was running up and down the stairs and looking at myself in the mirror like, wow, I look amazing. Since then, I've had an interest in clothes and when I decided I wanted to do fashion all those memories made sense."
"I've always loved the experimental part of textiles and incorporating those textiles onto the body."
Chet Lo
During his foundation year, Chet experimented with different materials and methods before settling on his iconic spiked knitwear technique. "I've always loved the experimental part of textiles and incorporating those textiles onto the body." So, that's what he did, disrupting knitwear's association with twee grandmas to craft colourful social media savvy knits using structural yarn and a technique he found in an old knitting book.
"When I walked into knitwear, I thought it was all going to be granny jumpers, but the process is actually very experimental." This season, he's working with a different kind of yarn that's even more bouncy. "Every season we're trying to push the materials and see what reacts and what doesn't," he says. "It's a very interesting experimentation process."
Chet wants everyone who wears his clothes to feel confident and empowered. For him, fashion has been a way of reclaiming his heritage and feeling good about the things that made him insecure when he was younger. "I used to hate the way I looked. I wanted to get surgery to fix my nose and make my eyes bigger. I had the classic dysphoria of hating my heritage. Then there came a point when I was in high school where I was like, actually, you know what, I love being Asian. From there, all my reference points are always based on my heritage or some part of it."
With 116k Instagram followers, Chet started out in lockdown after graduating Central Saint Martins in 2020 at the height of the pandemic. Soon, his designs caught the attention of Kylie Jenner, SZA and Doja Cat. "I wanted to hop onto the idea of internet culture and colour and oversaturation and busyness and craziness and I loved it," he says. "There were all these anime references and the colourfulness felt amazing."
Despite his successes, Chet remains down to earth because, above all, he wants his designs to feel relatable. "I think my favourite thing about what I do is seeing someone wearing my clothes because it is so beautiful to know that we are related enough for someone to purchase this piece and wear it. It's amazing to physically have someone relate to you. It's all about connection at the end of the day."
Chet draws from so many sources of inspiration and creativity in his work, like his experiences with depression or, for his upcoming SS24 collection, racism within the gay community, which he turns into vibrant pieces that bring people together to spark joy. This balance of light and dark reflects his personality which he describes as "both sweet and very salty," just like PopWorks Sweet & Salty snacks.
PopWorks - They just work! Try today