The image-makers queering the lens this LGBT History Month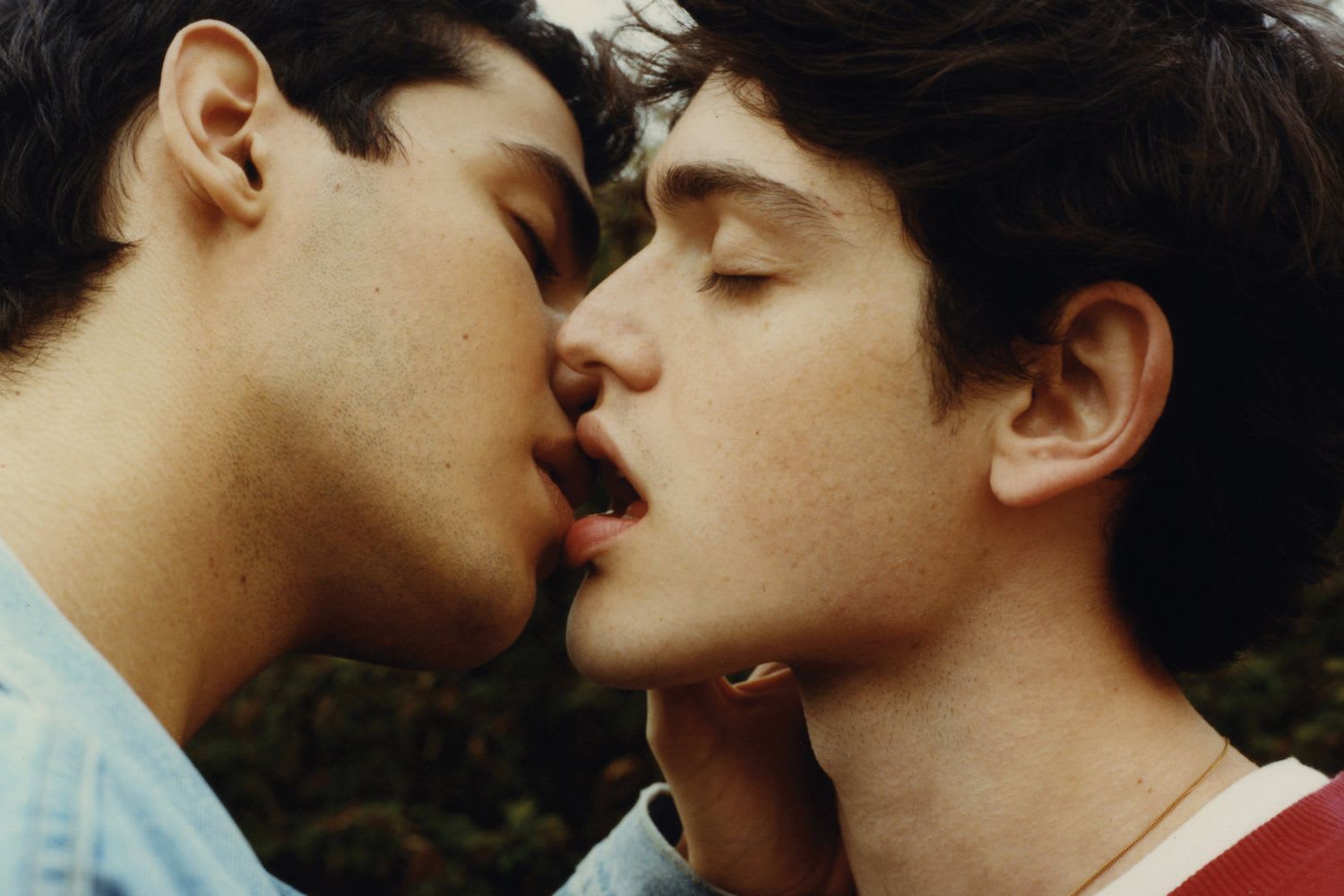 Woo columnist Gilda Bruno speaks to seven photographers exploring new ways of depicting intimacy, love and the body
image Guilherme da Silva
words Gilda Bruno
Welcome to Stop Scrolling, where each fortnight arts and culture writer Gilda Bruno will be bringing you a roundup of carefully curated exhibitions, art fairs and photo books to check out, as well as exclusive conversations with some of today's most exciting emerging artists.
To mark LGBT+ History Month, this week Bruno speaks with seven queer-identifying photographers to learn about their approach to the medium and explore how photography allows them to get acquainted with, express and represent their individual experience of the body, others and sexuality.
This new edition of Stop Scrolling steps into the universe of seven different international image-makers to explore how the craft of photography can be used to foster dialogue on LGBTQIA+ identities and give queer people back control of their public portrayal. While hailing from countries as varied as Brazil, China or Italy, and each with a unique style, there is a common thread in these artists' work. They use their photographic practice as a means to unfurl the multiple layers of their own stories, while simultaneously spotlighting the profound ties which bind them to the queer community.
We talk to each about photography as a tool for self-representation.
Guilherme da Silva, he/him
Image courtesy of Guilherme da Silva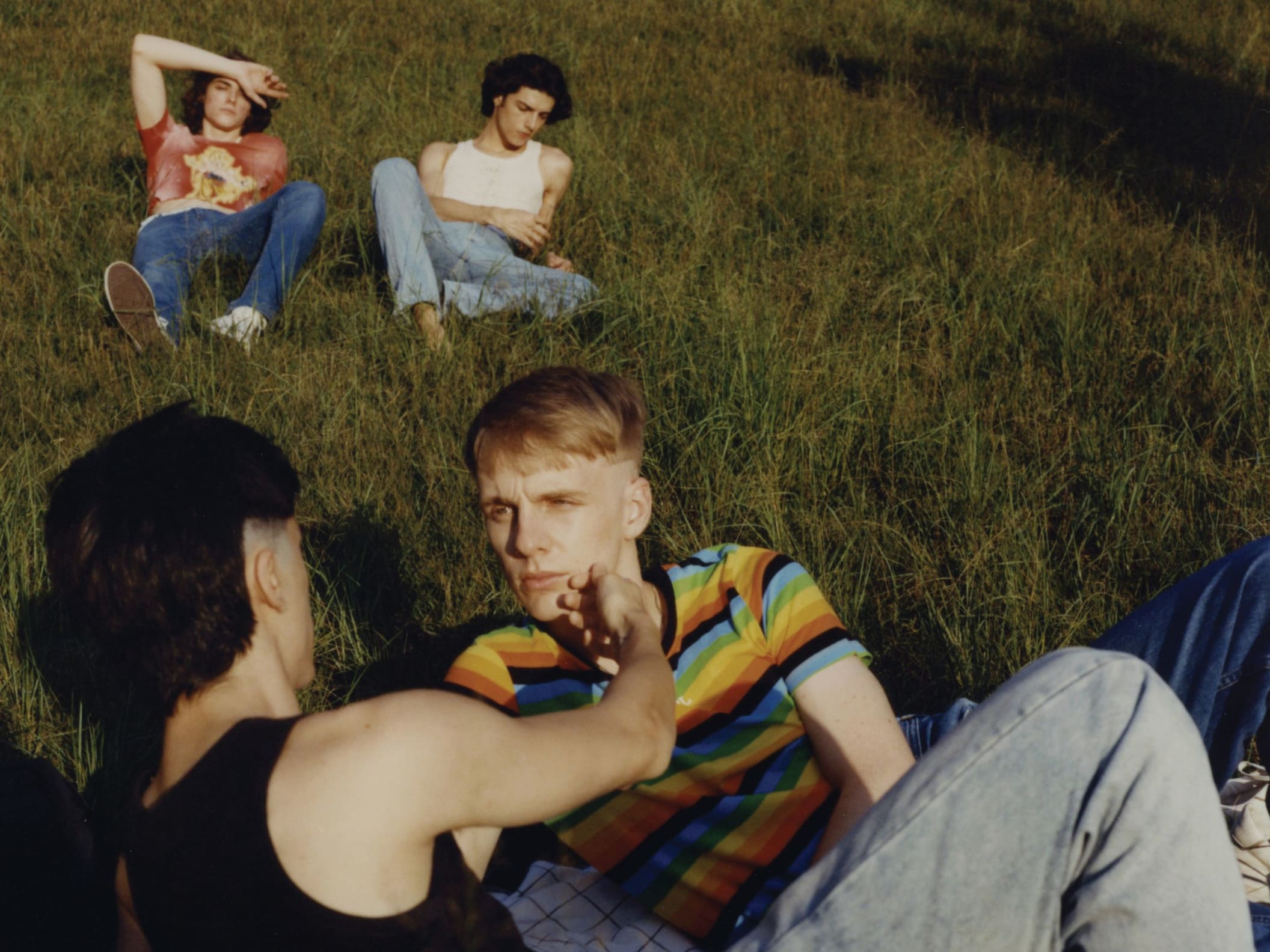 Image courtesy of Guilherme da Silva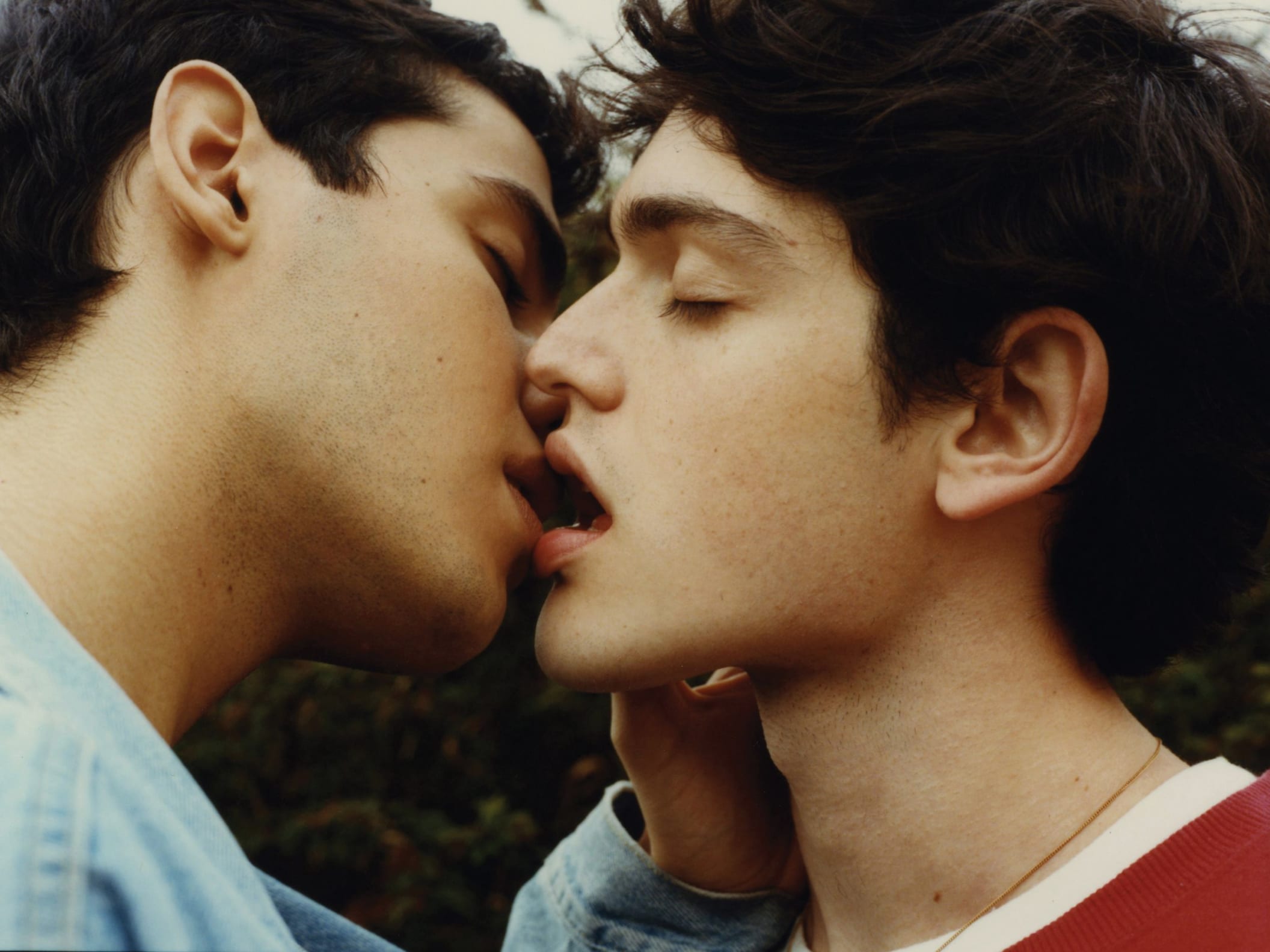 Image courtesy of Guilherme da Silva
" I've been a photographer since I was a teenager, but when I started to work with it, I would mainly focus on pleasing clients rather than doing anything I liked. Since 2019, things have changed: photography allowed me to discover new things about myself, those around me and vice-versa. My approach to the camera is very intimate. I always try to get to know the people I photograph beforehand: rather than just being a photo shoot, it is an exchange of experiences. My pictures are a slice of the relationship I create with those I get to document, every photograph I lens is a reflection of myself. To me, photography is an act of rebellion which enables me to speak my own truth, zooming in on my community. It gives me the opportunity to be truthful to myself and heal."
Eden Jetschmann, they/them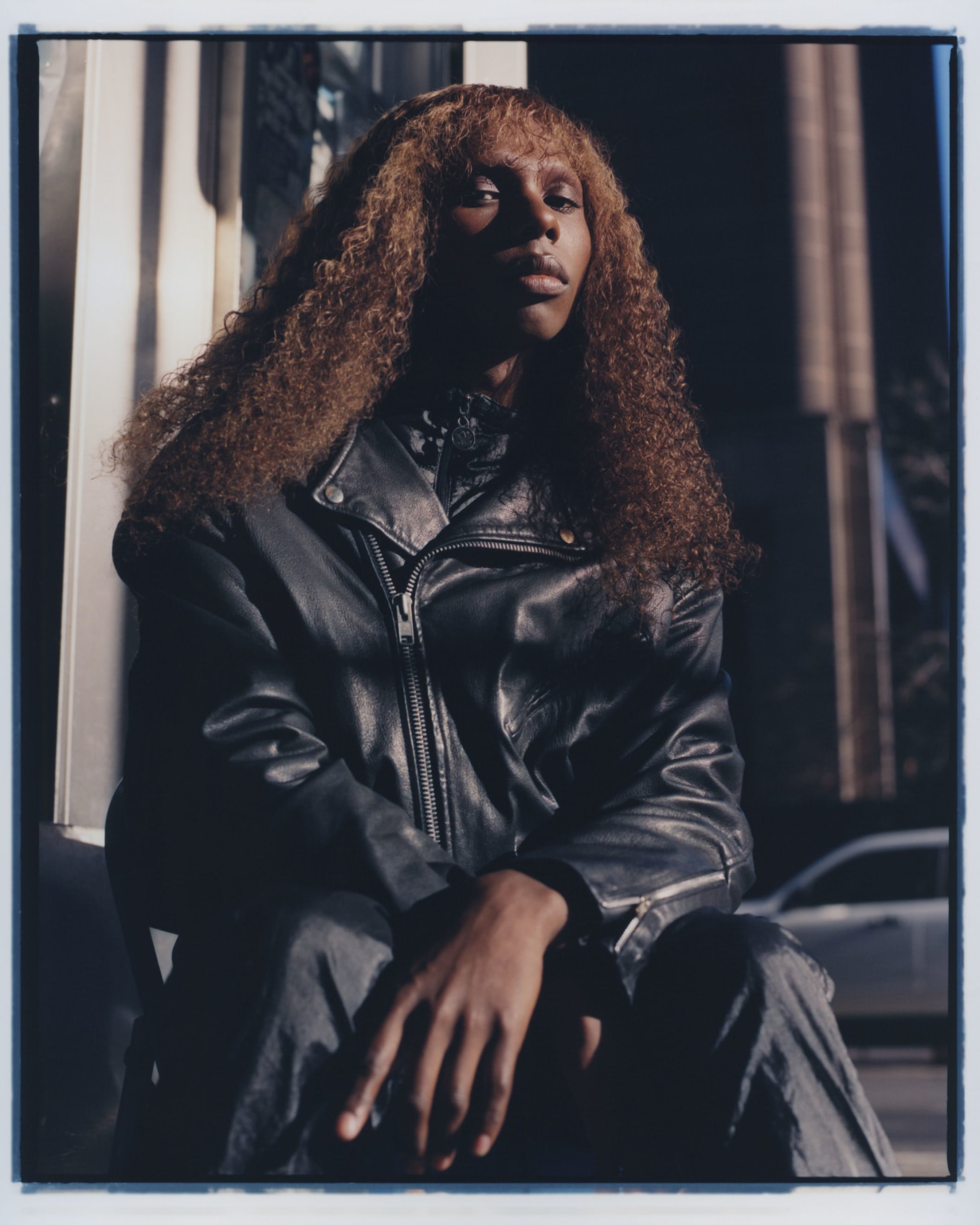 Image courtesy of Eden Jetschmann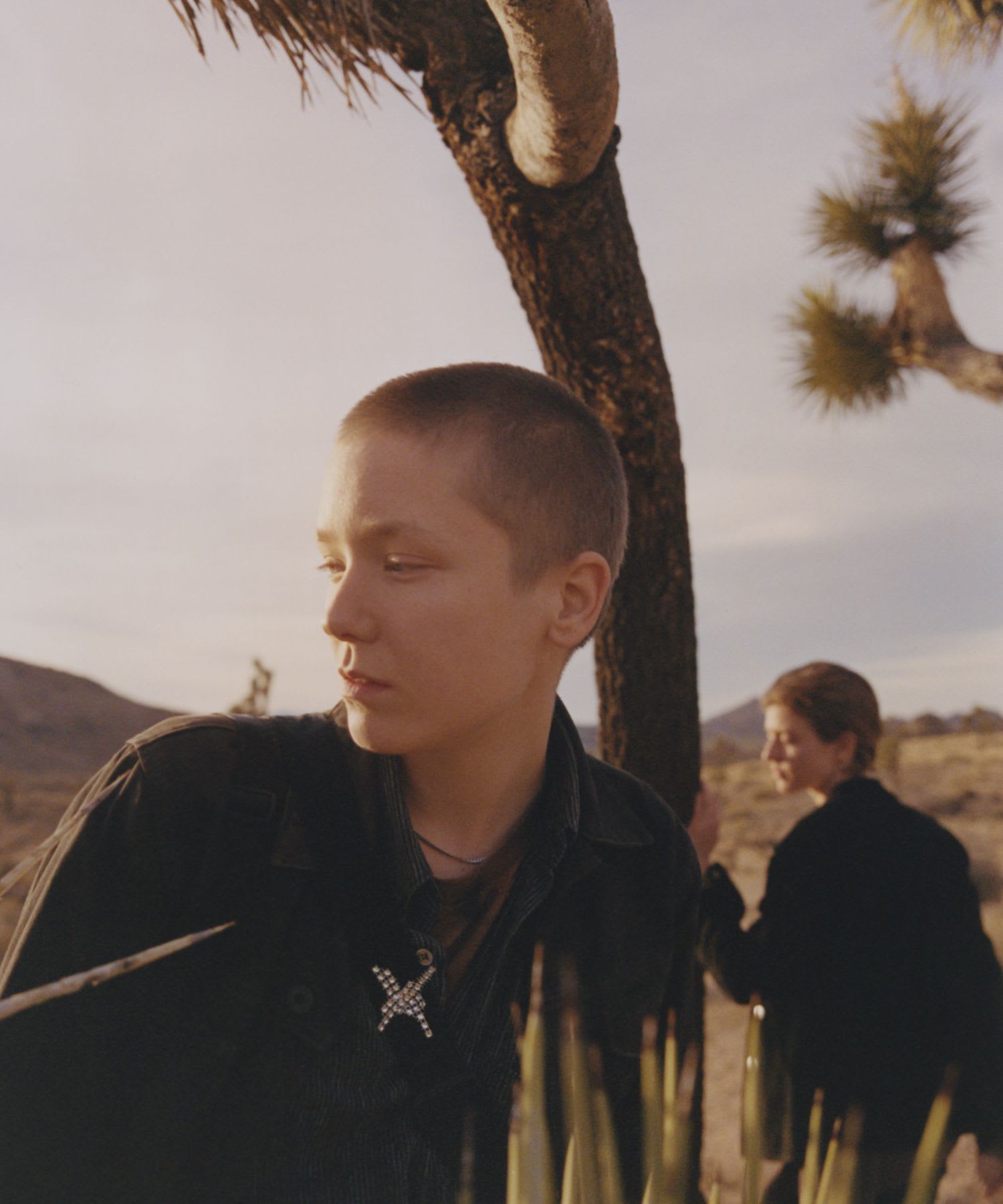 Image courtesy of Eden Jetschmann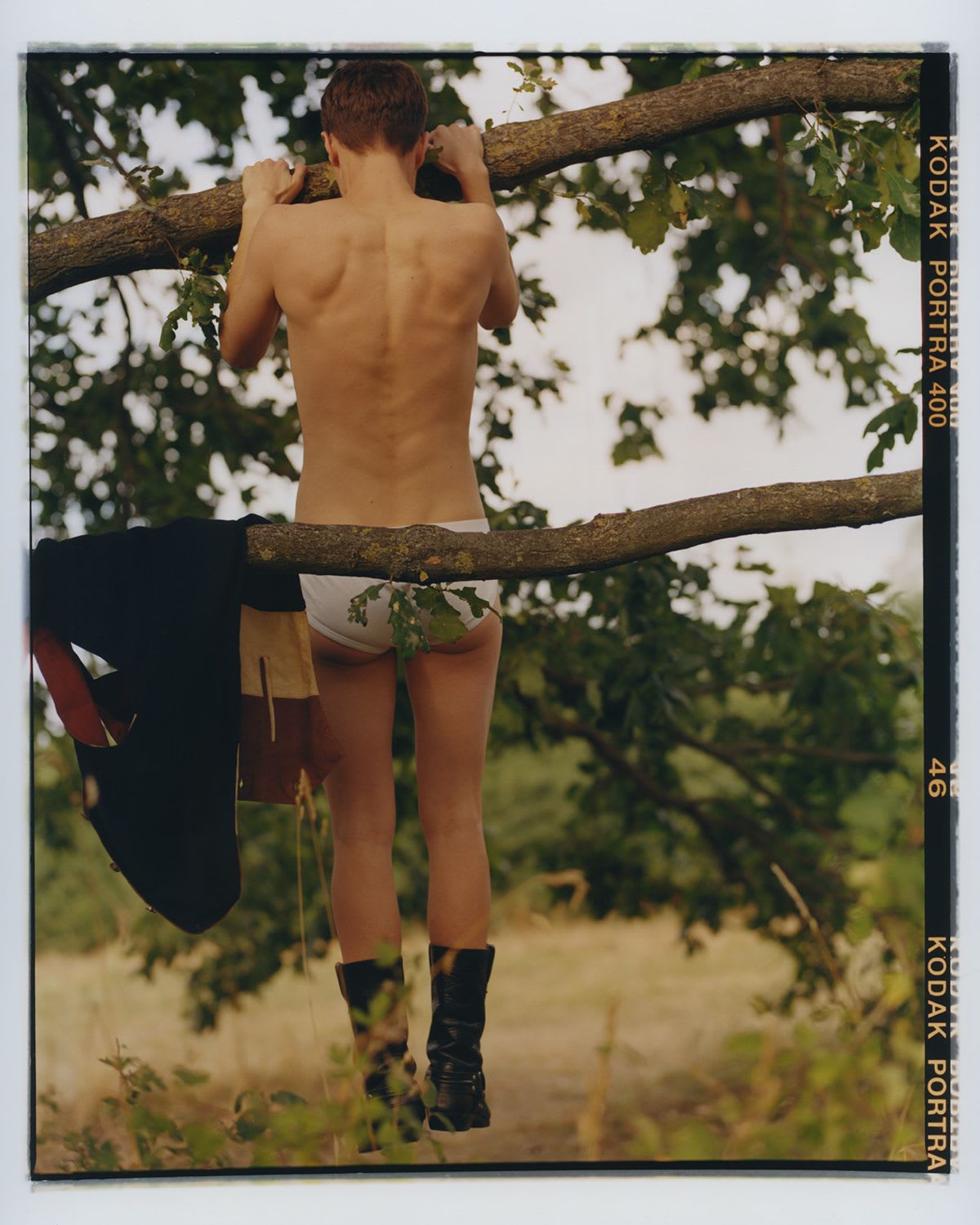 Image courtesy of Eden Jetschmann
"Photography lends itself as a wonderful vehicle to connect like-minded people, giving them courage to express themselves freely and shape reality in a way that is representative of the voices existing within our society. In my practice, I work with people from various backgrounds. My focus lies in their general comfort; I want my subjects to feel seen in a way that truly captures them. As a queer visual artist, there is a certain responsibility I need to consider, which is how I can give better access to the photographic medium on an intersectional level. Photography as a craft and a profession is still reserved for a handful of people. In order to shift the visual landscape towards a broader representation of backgrounds, stories and realities, it is fundamental to share knowledge and resources with others in a more collective, inclusive sense."
Dani d'Ingeo, they/them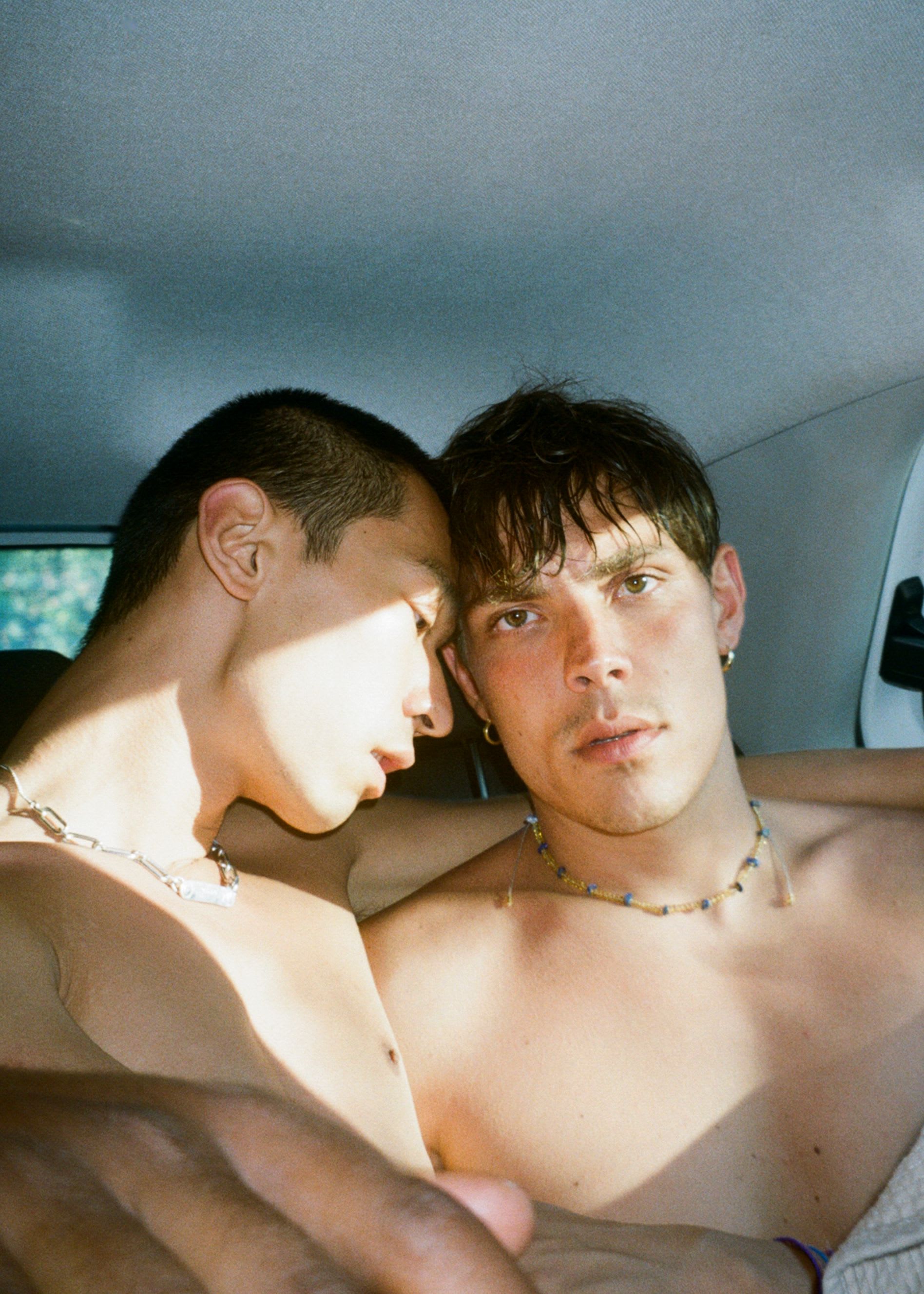 Image courtesy of Dani d'Ingeo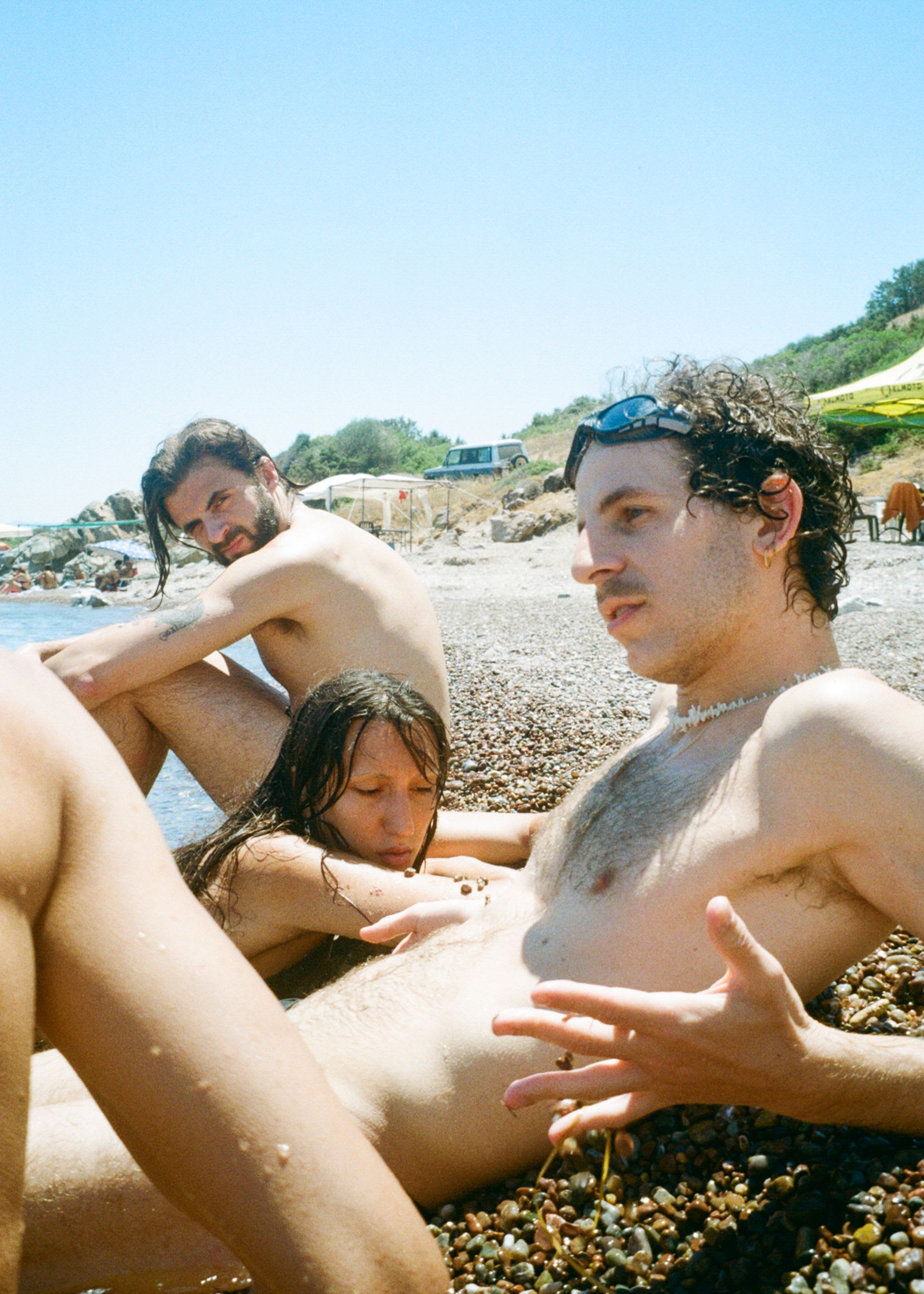 Image courtesy of Dani d'Ingeo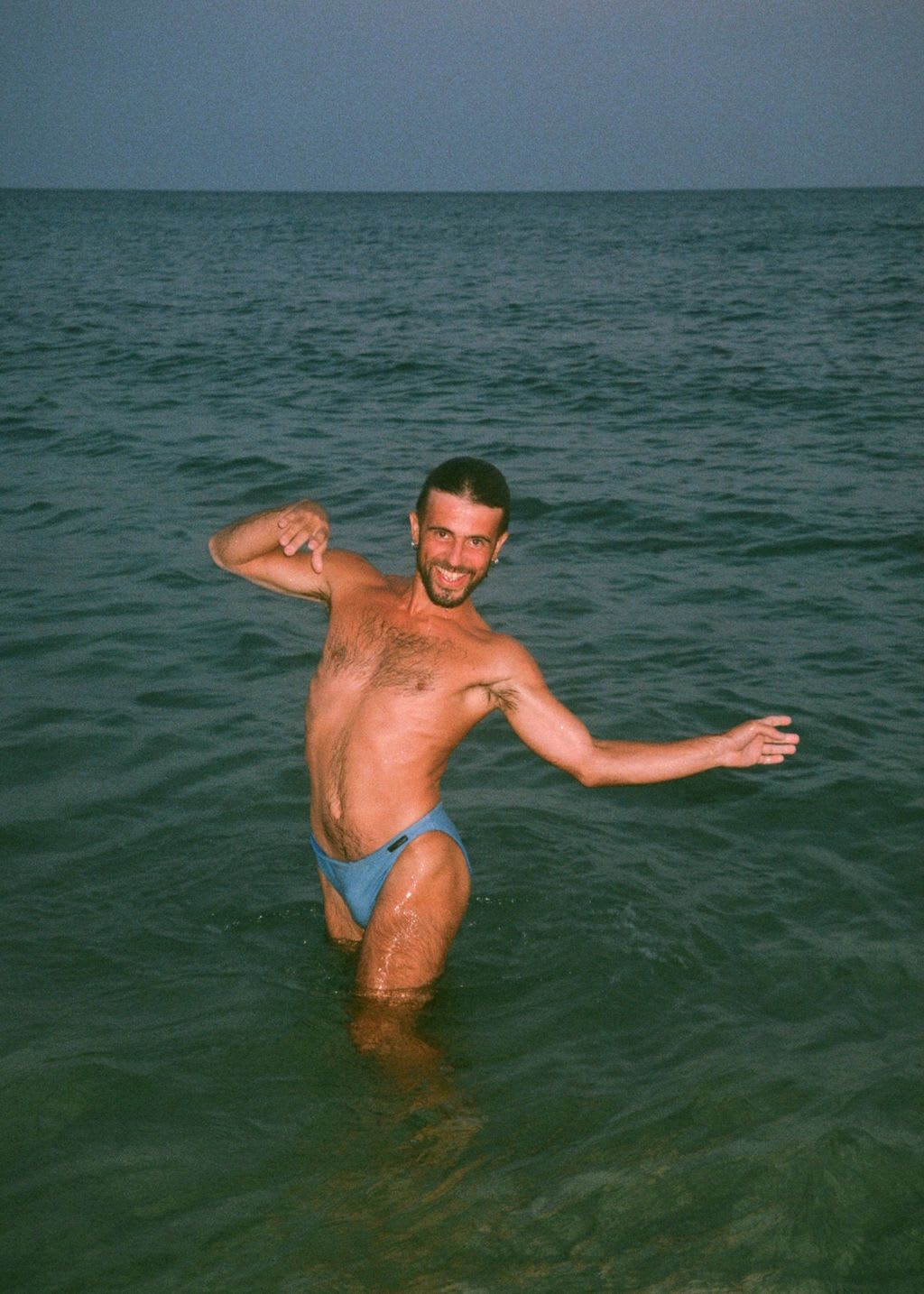 Image courtesy of Dani d'Ingeo
"For me, photography has always been a window into humanity. A materialisation of my hunger and love for life. I sometimes experience sensory overload as I navigate the world, as my primal instinct is to document and time stamp every moment on film. Photography is the filter I use to make sense of existence and shape the reality around me. My aesthetic is genuine, intimate, tender, unapologetic, observational but not voyeuristic, with communication, exchange and authenticity lying at its core. When it comes to shooting, I'm interested in existing in the present and being in the moment with my subjects, being inside of things rather than lurking from the outside. My camera is my eyes and it seeks vulnerability as much as complicity. My goal is to offer an authentic and positive representation of queerness. Unfiltered and not necessarily overly glamourised, even though queer people are always inherently and effortlessly fabulous!"
Bowei Yang, he/him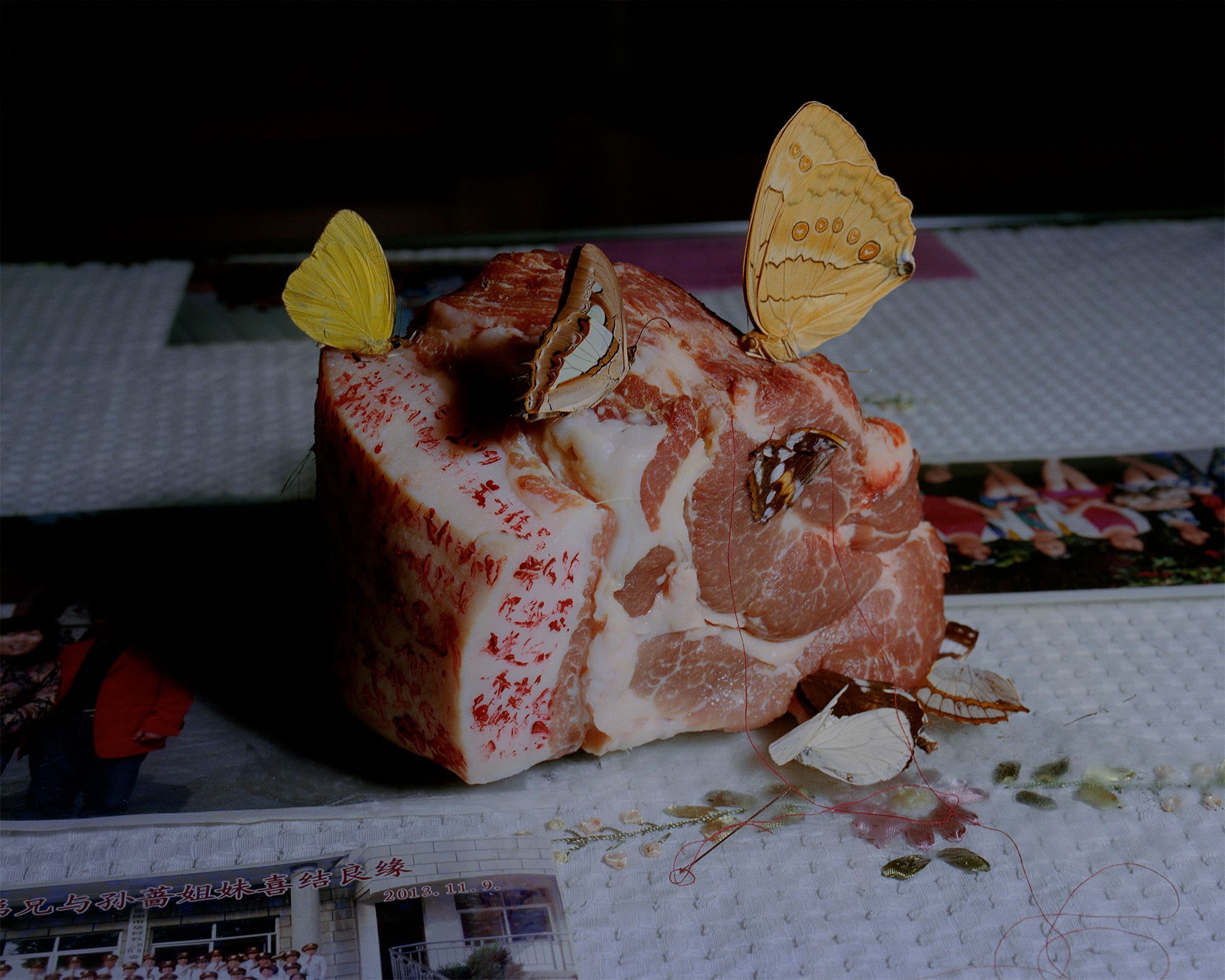 Image courtesy of Bowei Yang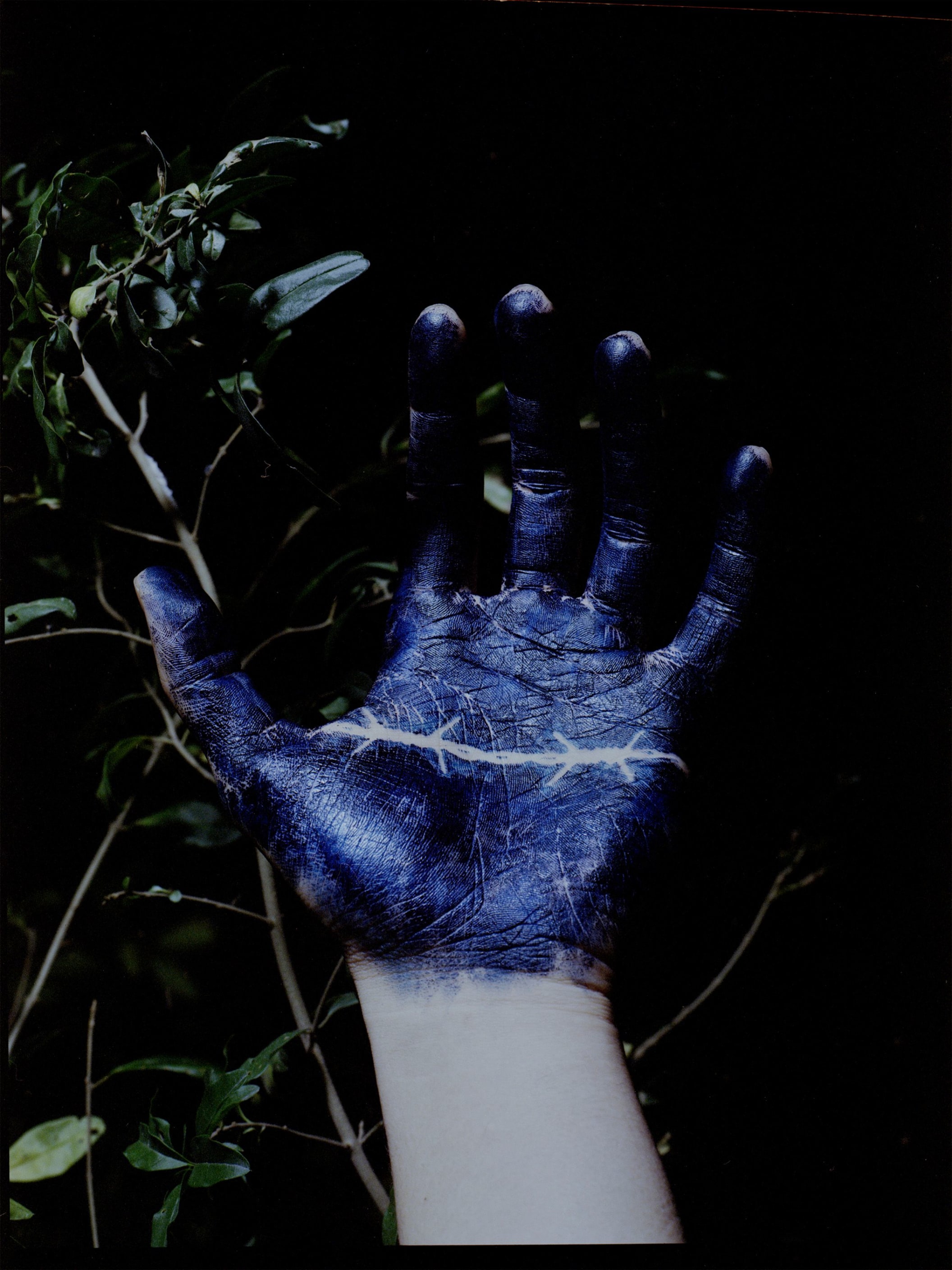 Image courtesy of Bowei Yang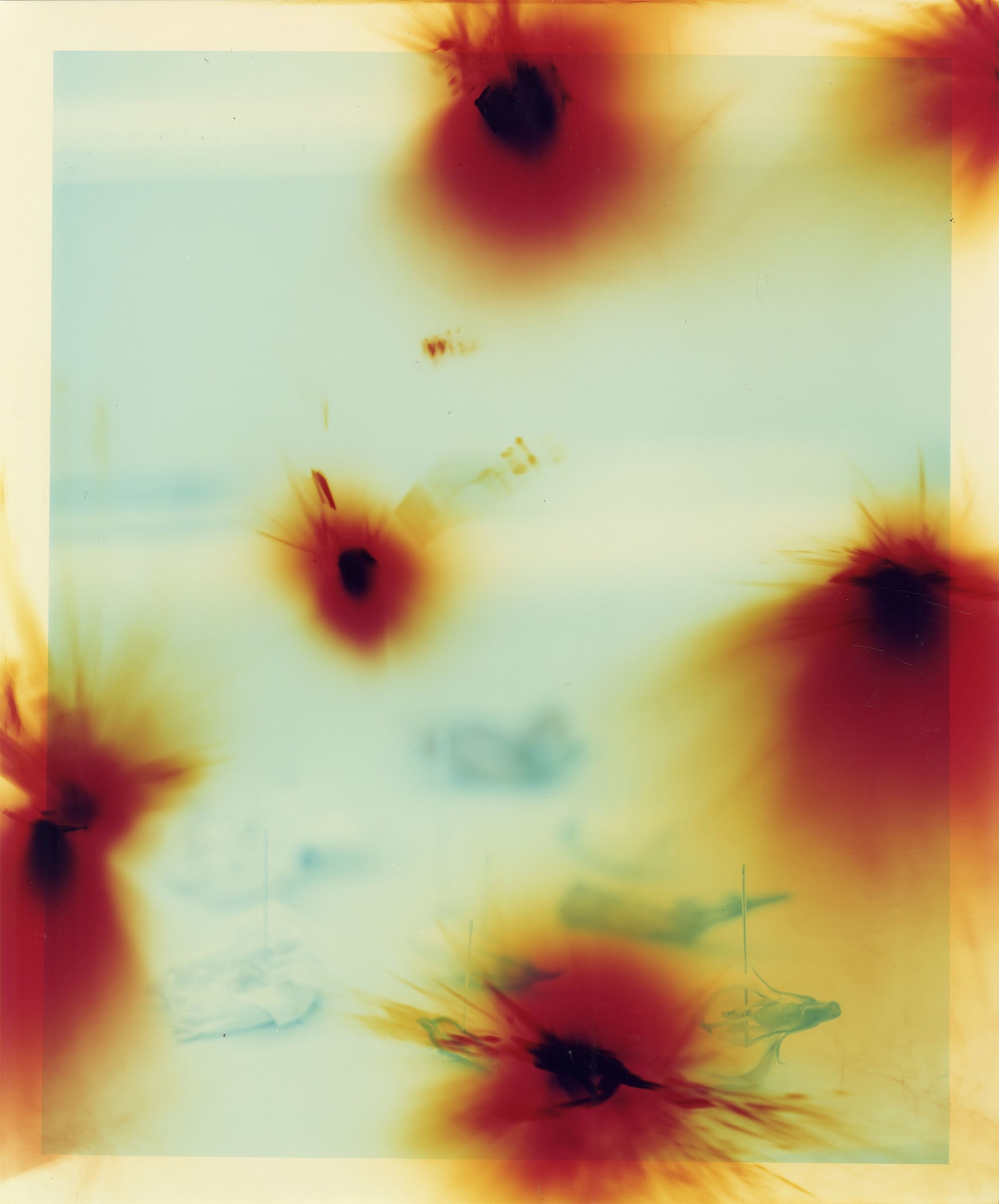 Image courtesy of Bowei Yang
"I understood I was queer at 12 – it was summer and I kissed a boy on a bridge. After that, I felt confused and struggled to confront my sexuality for years. Photography gave me a "crack" to feel and express the world from a queer perspective. Observing my surroundings in a photographic way makes me feel grounded, it is like gravity to me. Whether from daily objects, symbols or imperceptible details, narratives emerge in the least unexpected ways at every corner. The language of photography manifests itself everywhere at any given moment. My photographs embody my desire to dissect reality and recompose it by inserting my own critical view of the system into it. Still, rather than imprisoning my practice in a fixed domain of meaning, I would like people to read my works in their own subjective way as the flexibility of their interpretation is exactly what I strive to emphasise throughout all of my series."
El Hardwick, they/them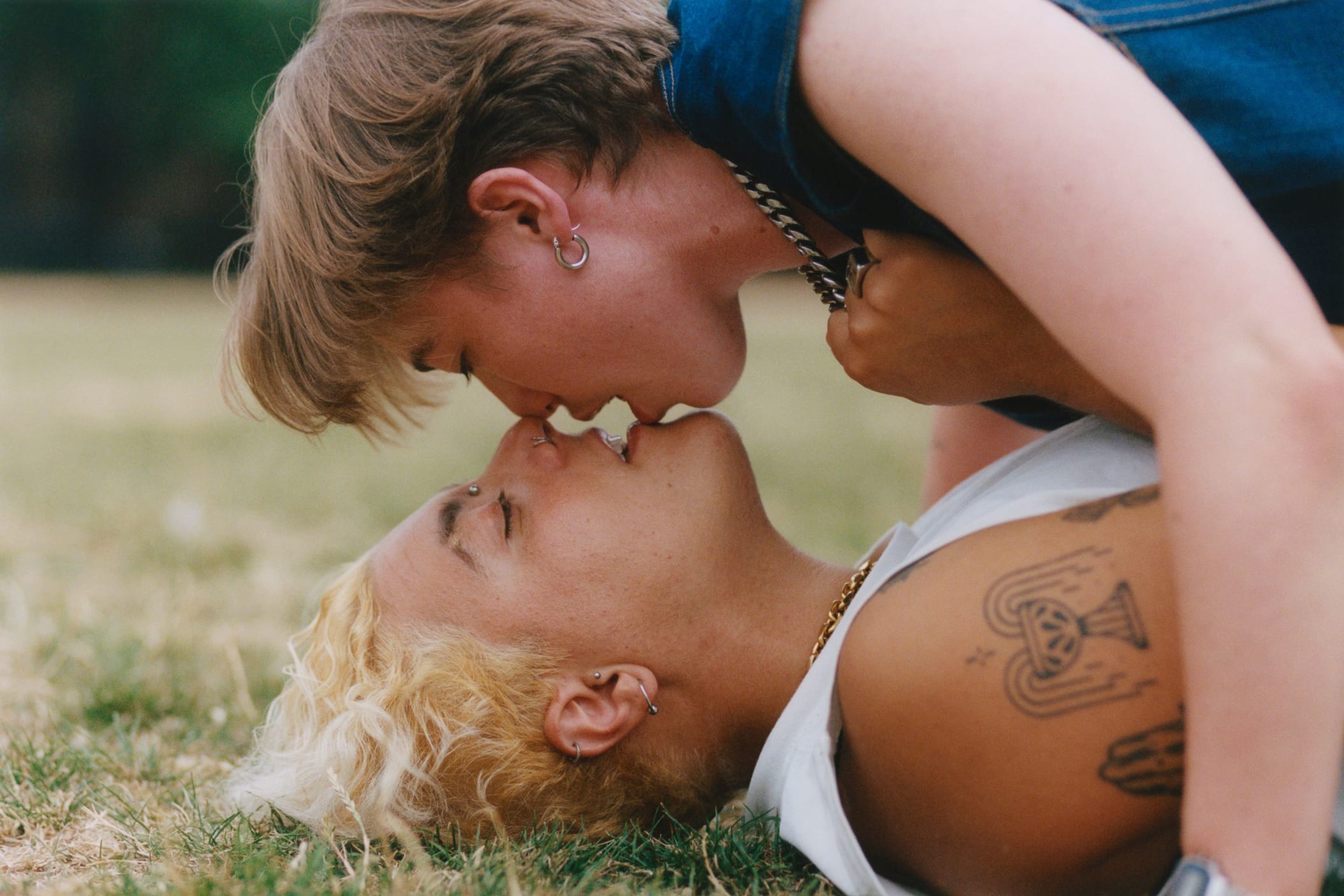 Image courtesy of El Hardwick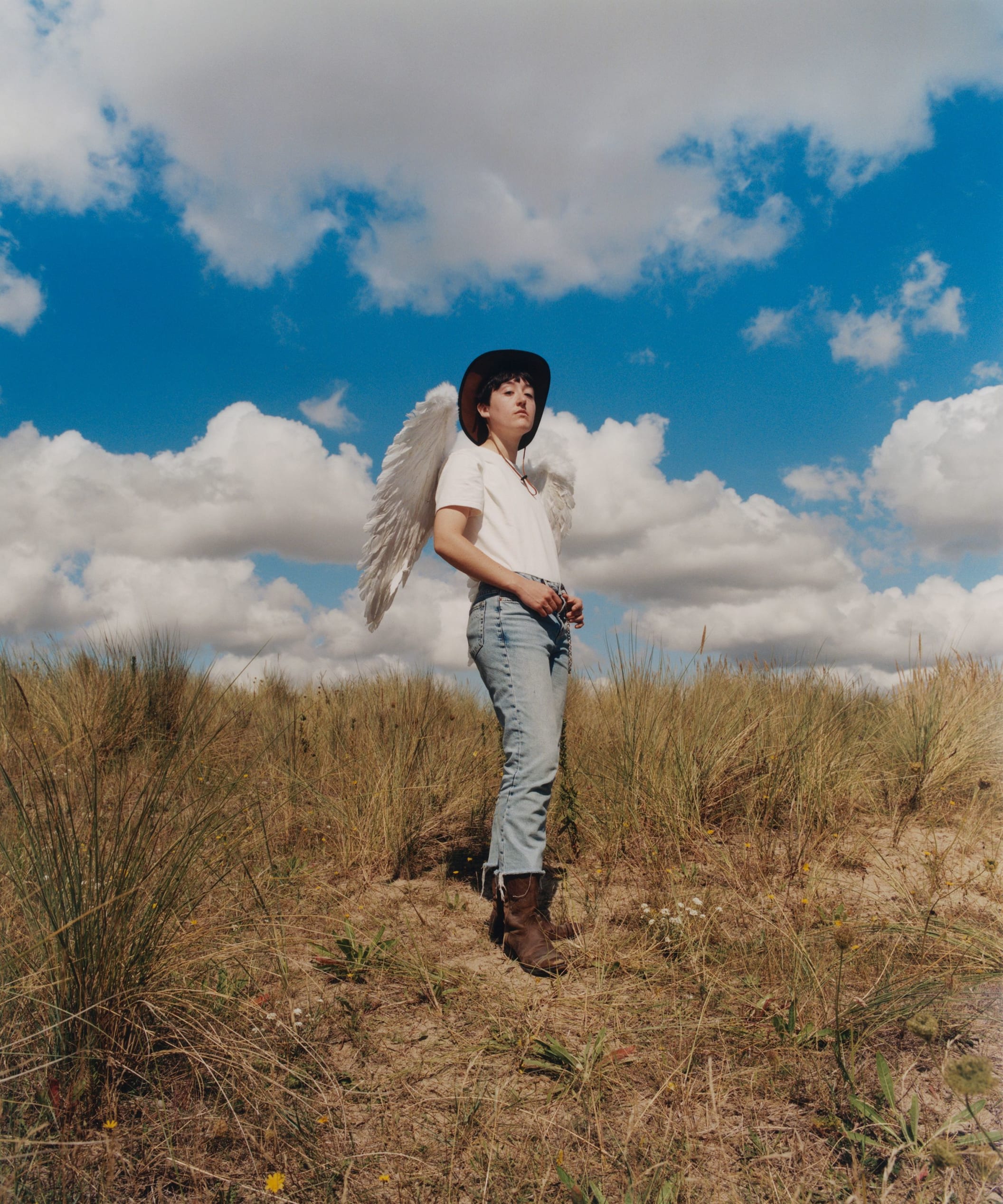 Image courtesy of El Hardwick
Image courtesy of El Hardwick
"In my visual work, I am always questioning the voyeuristic ethics of photography as a practice and want my work to feel like a collaboration between me and whoever I am photographing – a collaboration with care and understanding at the forefront. My work is first and foremost about storytelling; I like how photography can evoke a narrative in such an immediate way.
I love to capture people within large landscapes and cinematic scenes. The shots I have shared with you are all of trans people and include a self-portrait. So much work by cis photographers of trans people feels fetishising and one-dimensional, yet it is often praised. From my experience, trans photographers have more sensitivity towards feelings of gender dysphoria and euphoria and the many dimensions of the trans experience. My approach has always been multidisciplinary, and I would like to be remembered for that. My photography is informed by my music and horticulture background, and I don't see those parts of myself as separate. I love visualising music into imagery – how both can tell an even larger story when in tandem. Equally, my relationship to nature and land is reflected in my love for shooting outdoors. My queerness is always embedded in anything I approach in life."
Daniele Fummo, he/him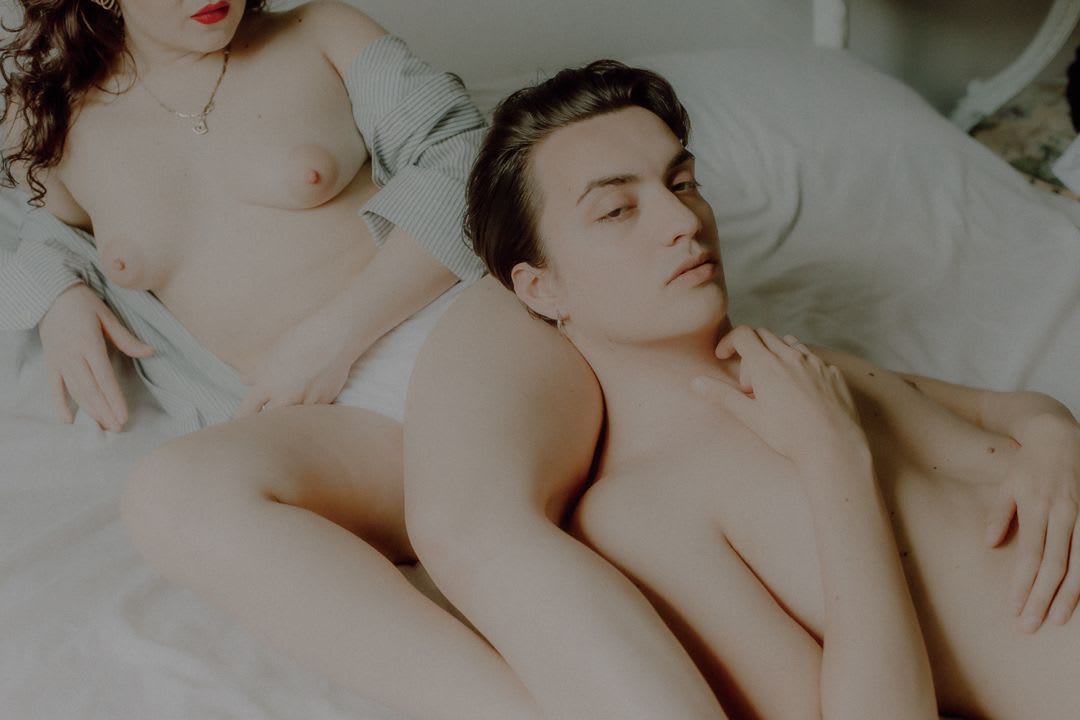 Image courtesy of Daniele Fummo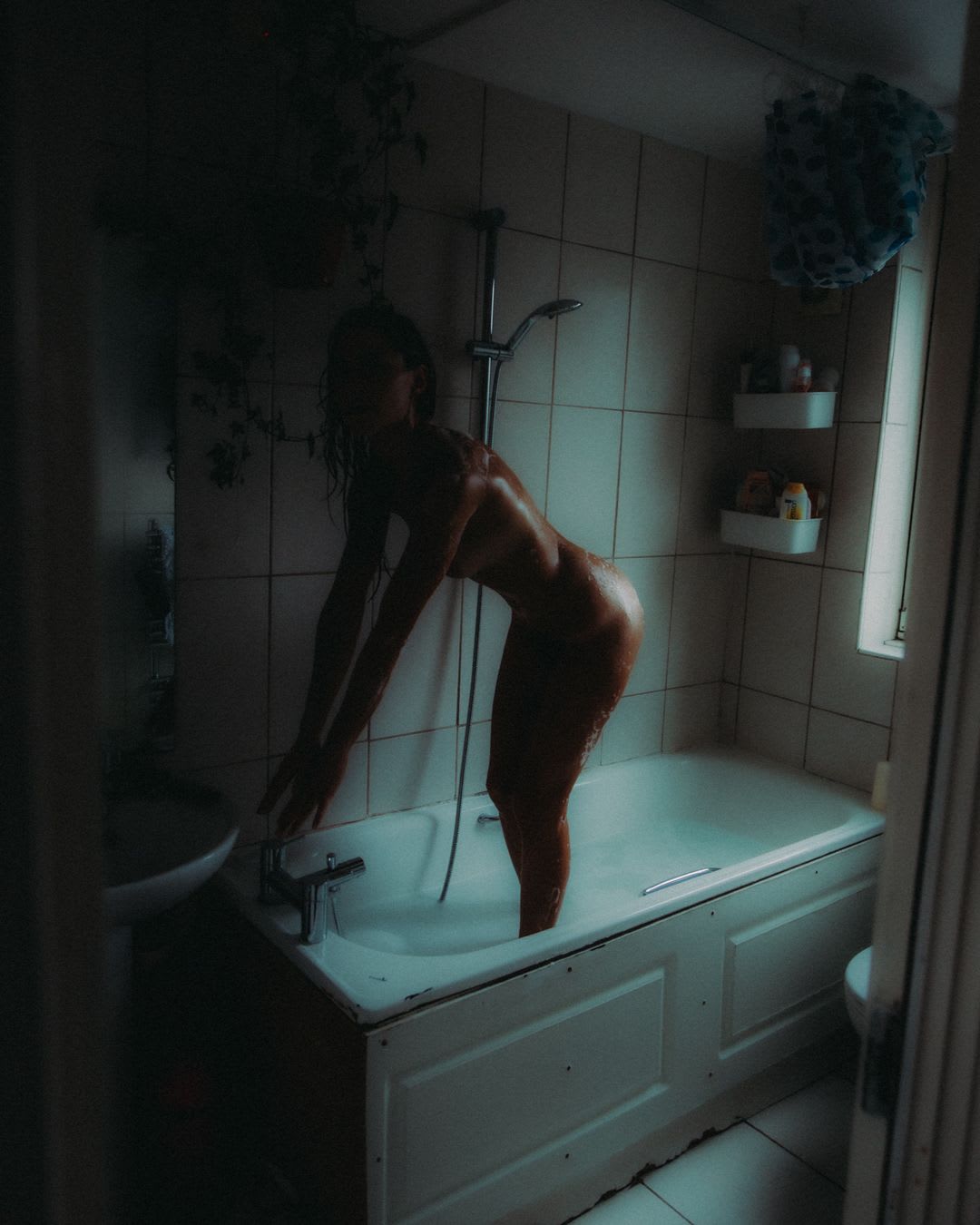 Image courtesy of Daniele Fummo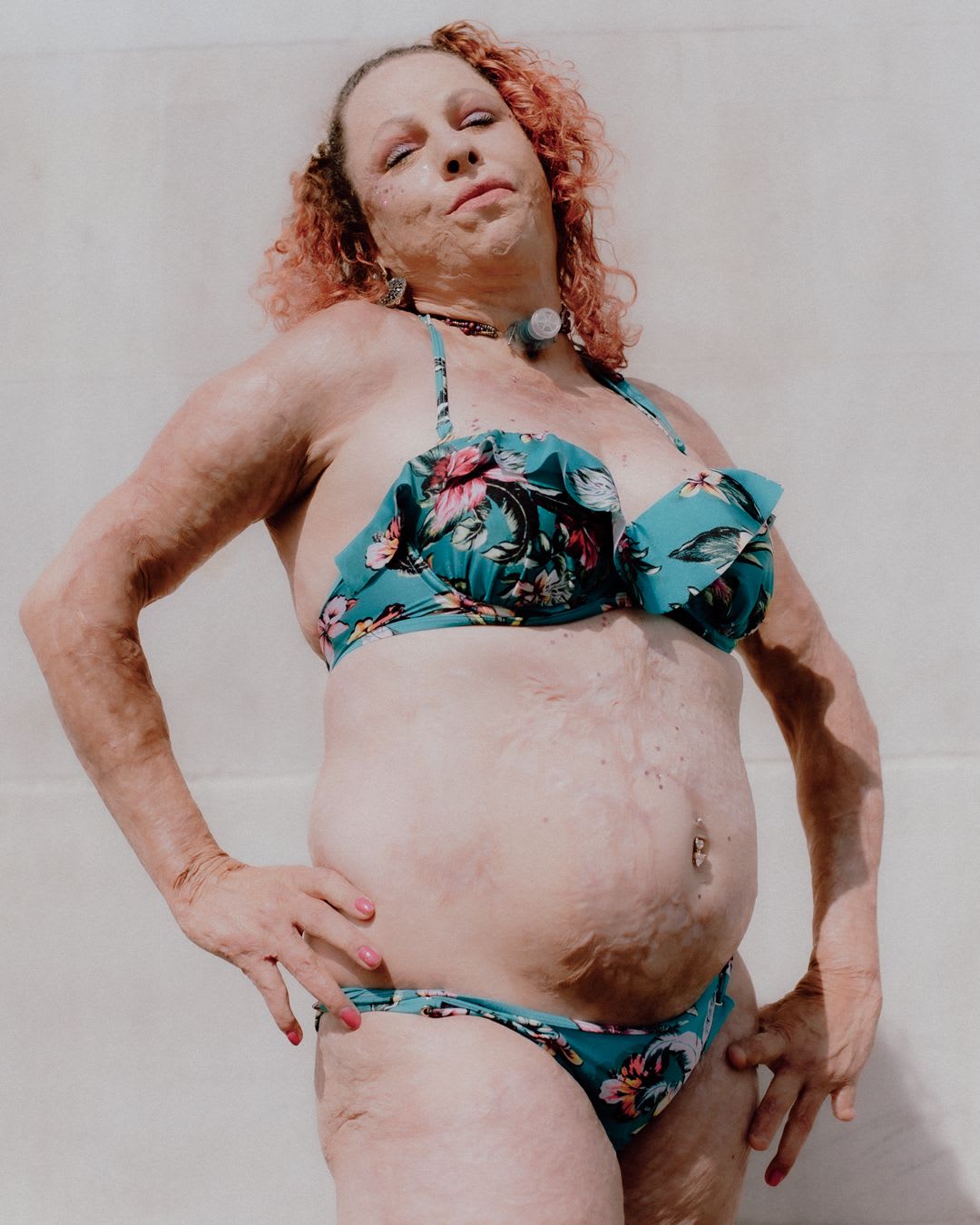 Image courtesy of Daniele Fummo
"Photography helps me understand myself better, especially through others, their bodies and essence of self. At first I was more driven to photograph queer people but now I am fascinated by the human body more broadly – the individual, taken aside from any labels. Discovering how one connects with their body, how they react to my energy and the camera fascinates me.
I like to think that my photography is evocative and emotional, that each one of my pictures leads people to unpack the humanity of it. Photography is my lifeline, my reason to wake up in the morning, my passion. It is an essential part of my life as, ultimately, photographing others helps me find myself. I would like to be remembered as a mama's boy but not in the actual sense of the term – more as the innocent, silent observer who romanticises moments and feels nostalgic about how things "could be". Photography can be very strong and outspoken today, which I fully support. However I believe people can feel the pressure to be outspoken, thus missing out on embracing other emotions. I am not entitled to believe that I am adding anything to the current visual landscape, but I hope I will add something the day I die, when people will be able to see my journey in its entirety. Until then, it is a work in progress, an unfinished project."
William Zou, he/him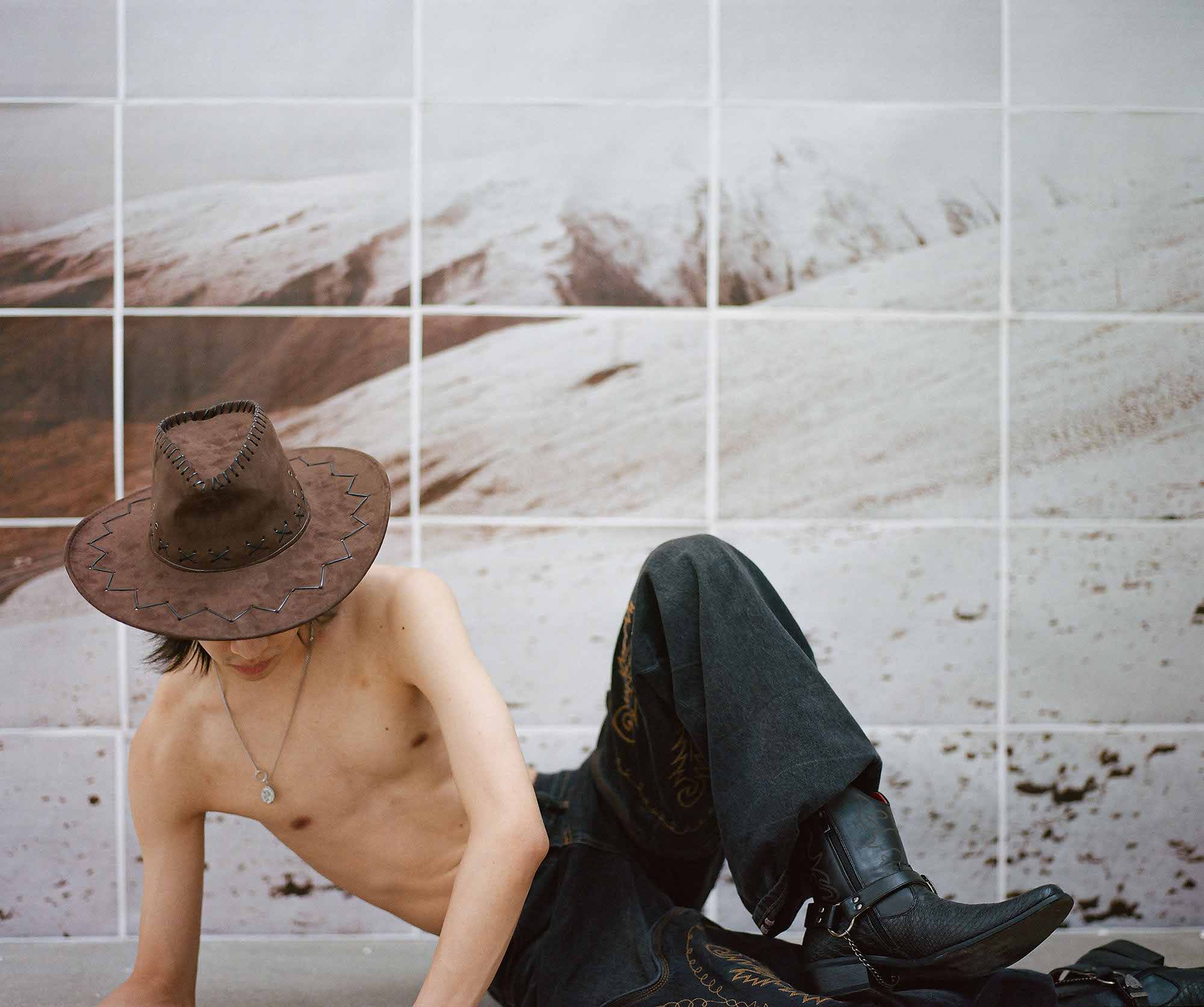 Image courtesy of William Zou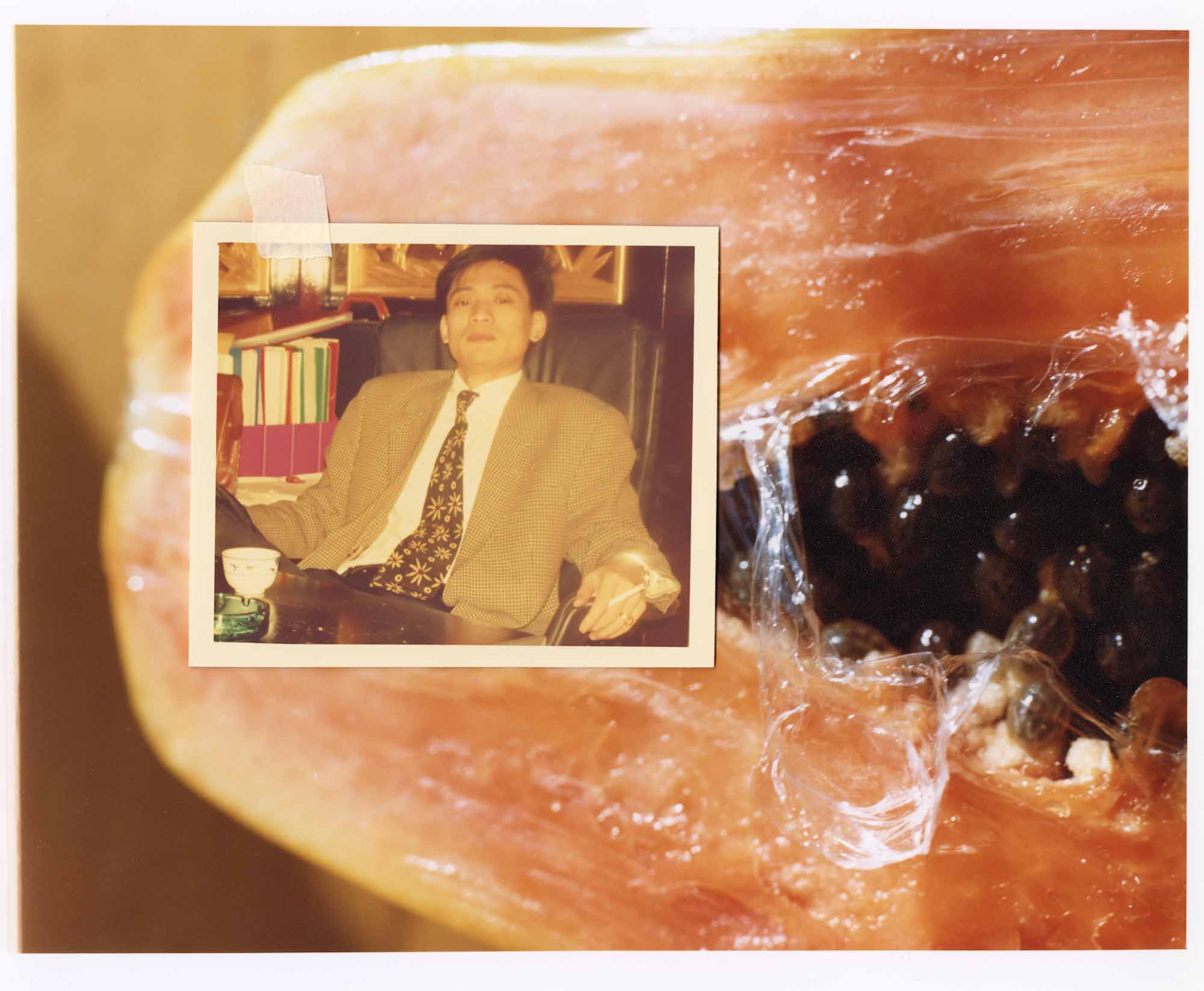 Image courtesy of William Zou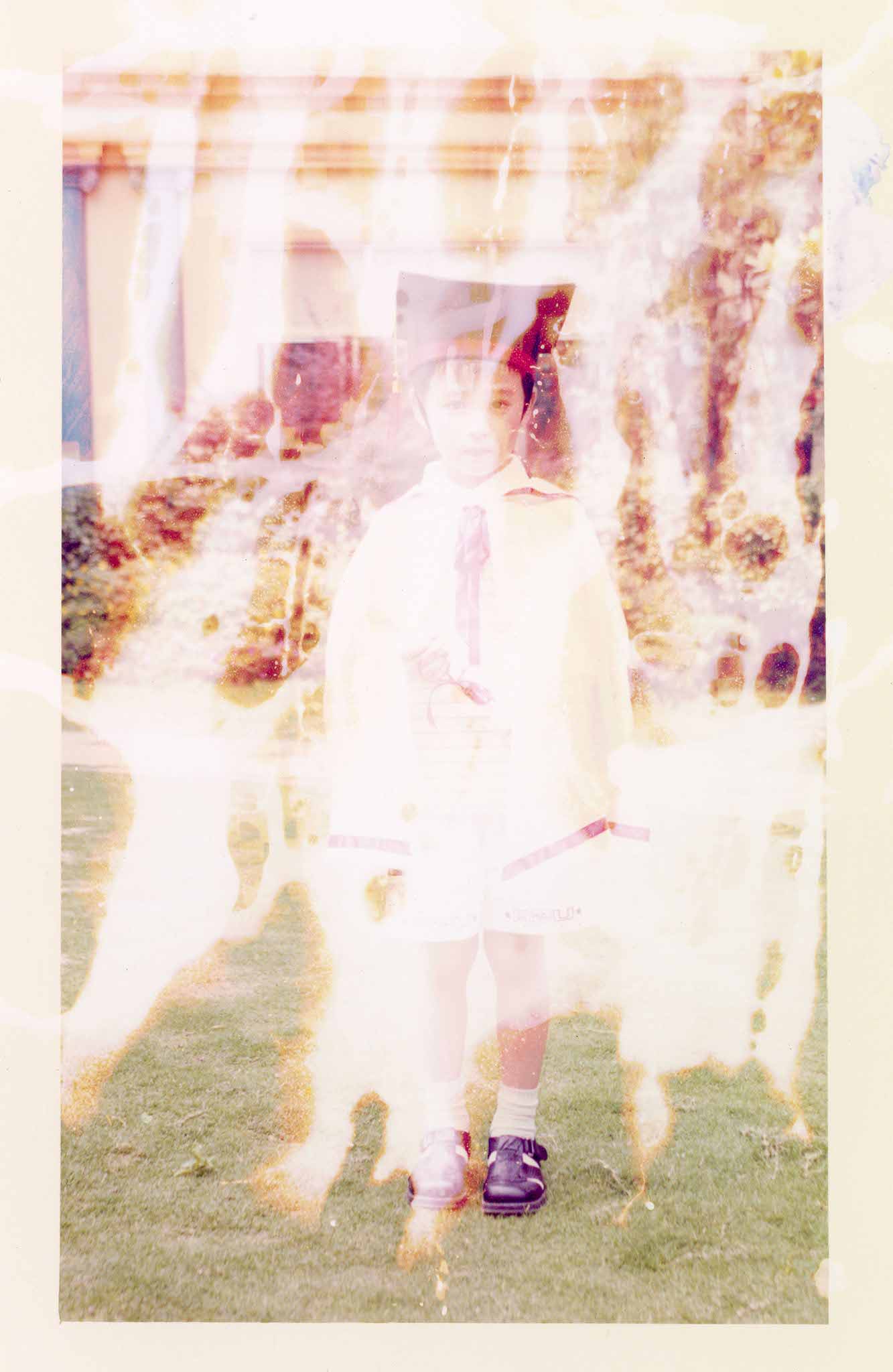 Image courtesy of William Zou
"My understanding of photography as an inconclusive, ambiguous medium responds to my fragmented cognition of identity; I love how one changes their reading of the same photograph as time passes by. In my photography, I try not to make gimmicky work that knowingly pleases my viewers. Through it, I want to leave a physical trace that speaks to me directly. It is a self-discovery process.
The images presented here are from my debut series Soliloquy, which explores family archives, self-portraits and still-life photography. The project oscillates between my personal past and present, interweaving with my family history. Each photograph contained in it embodies a piece of the "puzzle" through which I am able to see which identities and roles are favoured in society, and which ones are disrupted or dismissed. By remapping queerness, diaspora and family within this new spatial-temporal relationship, I pinpoint the tension that exists between the ideal portrait of the familial nest in East-Asian culture and my constantly developing freedom and authenticity-seeking self-identification. I hope my work reminds people of the importance of looking and re-looking, because only photography has that mesmerising power to evoke what Roland Barthes described as the "punctum" — "that accident which pricks me (but also bruises me, is poignant to me)". Unlocking your visceral, emotional value through photography is surely the best part of it all."
Art and exhibitions to see this month...
When there's so much to see and experience, it can be hard to choose where to spend your valuable time. Below, Bruno picks a selection of standout shows and culture events to explore in the coming weeks.
Puer Deorum, Contrails, solo show, Filet Space, London, UK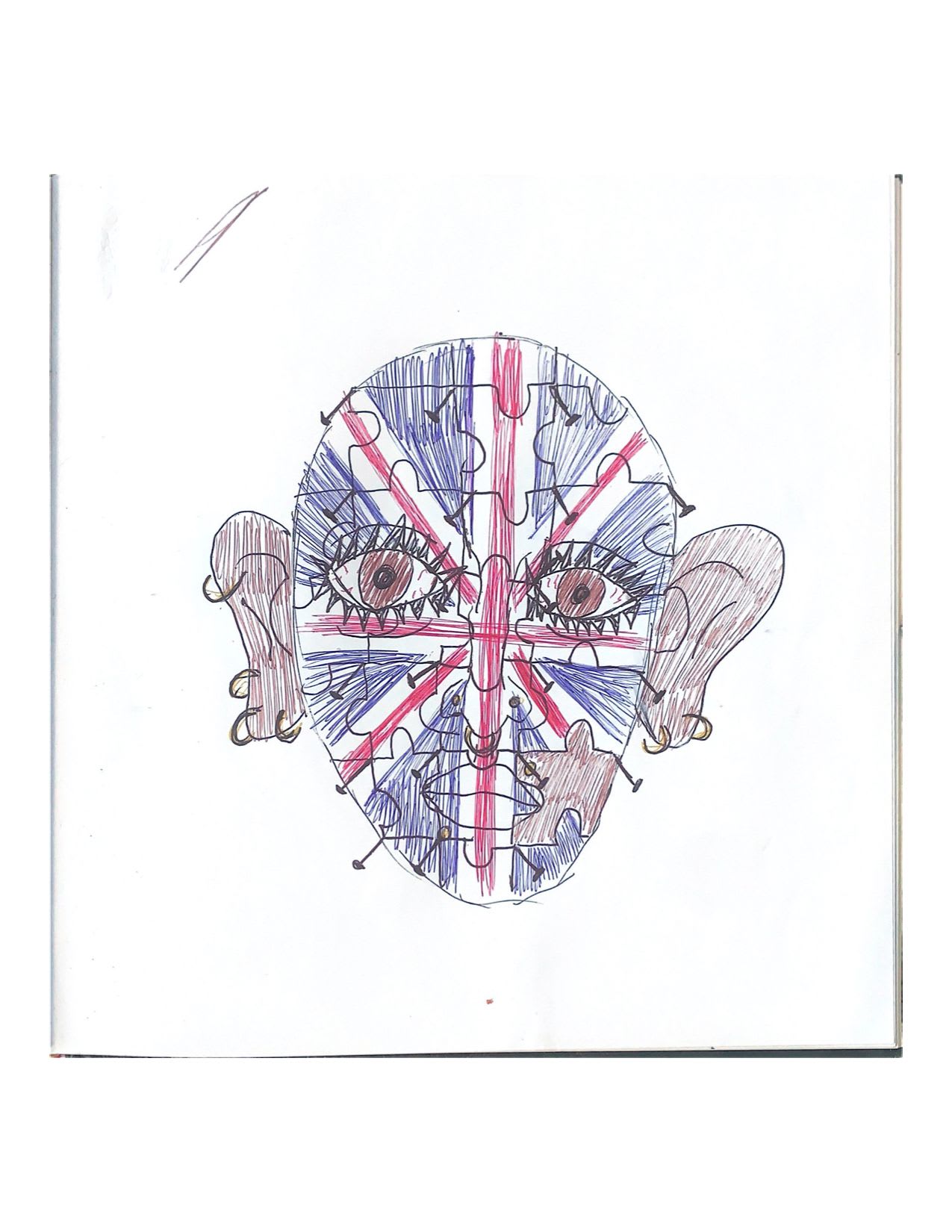 Puer Deorum, Contrails. Courtesy of the artist
Launched at Filet Space – a platform for experimental art production directed by Rut Blees Luxemburg and Uta Kogelsberger – with a live performance on February 8, Puer Deorum's debut London solo show, Contrails, fuses the artist's Bangladeshi heritage with symbolic tropes from western classical painting and British imperial horror in a thought-provoking, multimedia exploration of their cultural roots. As the child of a first-generation immigrant mother, the London-born-and-bred creative relies on the mythology of their country of origin to narrate what it is like to live in the UK as a trans BIPOC individual. The result is an immersive experience that brings to the fore the complexity of their story through totemic, god-like sculptures, audiovisual installations and more.
Headstrong: Women and Empowerment, group show, and Heather Agyepong's solo show Wish You Were Here, Centre for British Photography, London, UK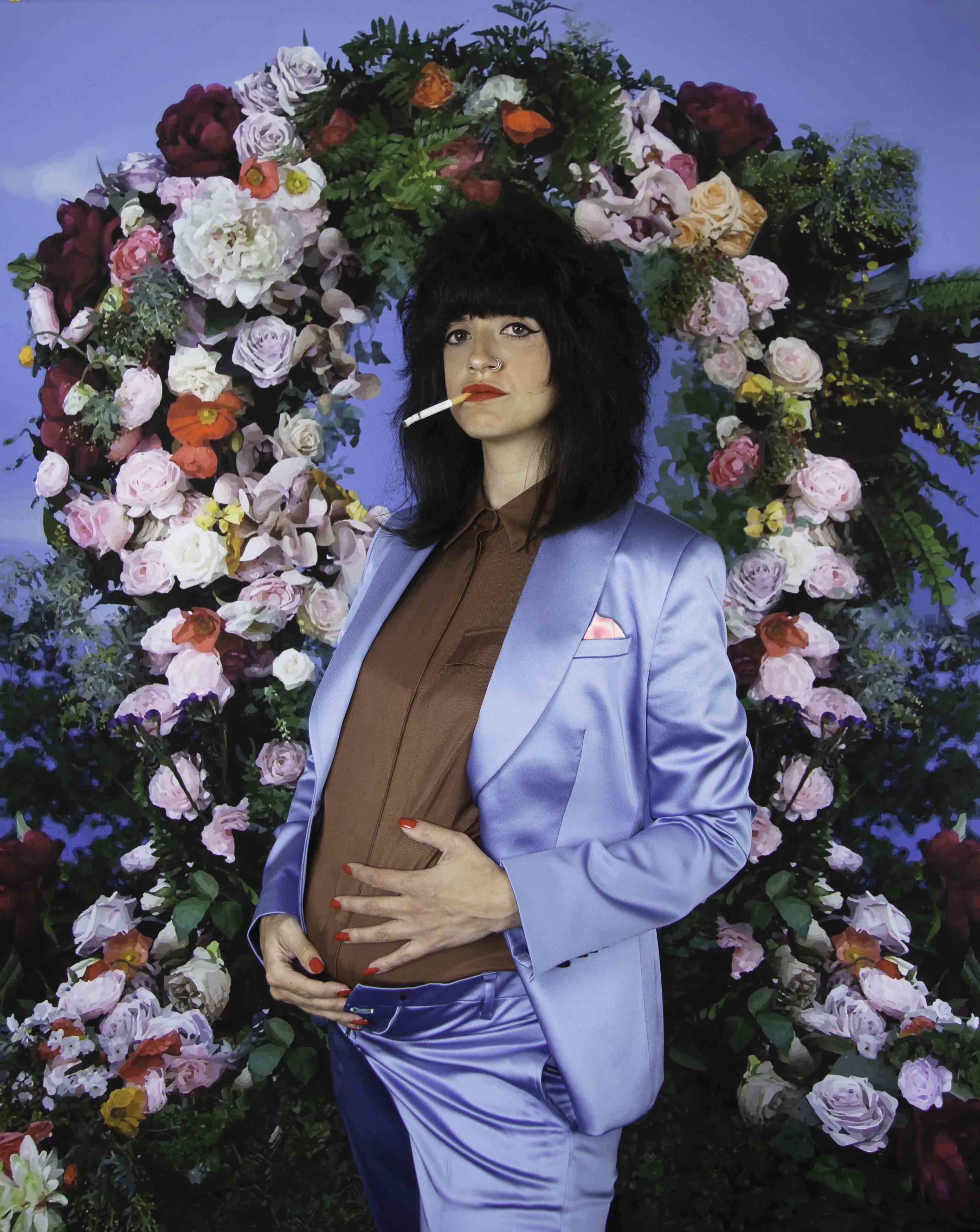 Self Portrait with Pocket Square © Sarah Maple. Courtesy of the artist
Opening earlier this year, The Centre for British Photography has all the potential to become the go-to destination of all London-based photography lovers. Located a stone's throw from Piccadilly Circus and nestled in a quiet corner of Jermyn Street, the newly launched, sleek-looking venue has kicked off its programme with six different free-admission exhibitions, all continuing through April 23. Diving into the unique perspectives of a variety of influential image-makers, from Martin Parr and Sirkka-Liisa Konttinen to Jo Spence, the three-storey gallery is the perfect place to take a closer look at your favourite photographers while also discovering new emerging talents.
Highlights from the ongoing events include contributions by women photographers Sarah Maple and Maryam Wahid – part of the Headstrong: Women and Empowerment group exhibition, curated by Fast Forward: Women in Photography – and Heather Agyepong's solo show Wish You Were Here. Commissioned in 2019 by The Hyman Collection, the series presented herein, inspired by early 20th-century African-American vaudeville performer Aida Overton Walker, was developed in response to "The Cake Walk": a dance craze originally performed by enslaved people which mocked the slaveholders and high society.
Olgaç Bozalp, Home: Leaving One for Another, photo book launch and exhibition, 1014 Gallery, London, UK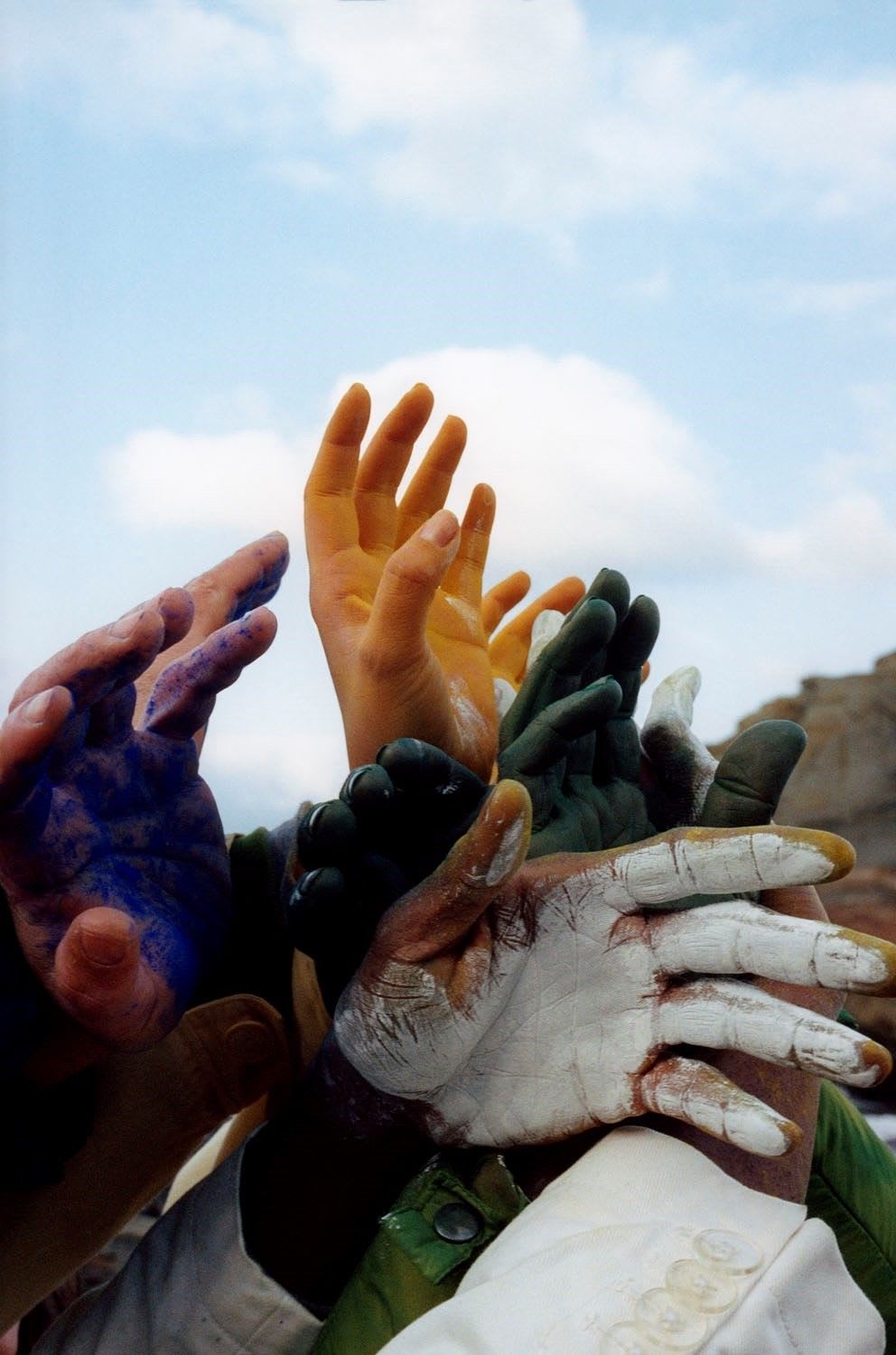 Home: Leaving One For Another. Photography by Olgaç Bozalp. Courtesy of the artist
Home: Leaving One For Another, Olgaç Bozalp's debut solo exhibition and book, is a poetical, touching journey into "the disparate, multiple and complex reasons" behind migration, captured by someone who has experienced it first-hand. Based in London, Bozalp began working on this project – which is on view at London's 1014 Gallery through March 10 – while in Konya, his Turkish hometown.
Weaving together a multigenerational cast of people, the volume, which is published by Void, sheds light onto the lives of those who relocate to a different country be it because of "uprising gentrification, conflict or simply in search of self-expression". At the intersection of documentary photography and art installation, the compendium is characterised by a complete absence of human faces: by voluntarily denying viewers the possibility to familiarise with the protagonists of his visual story, Bozalp denounces the trivialising, one-size-fits-all portrayal of immigrants in the media, reclaiming their dignity and individuality.
RCA Digital Direction showcase, Outernet Global, London, UK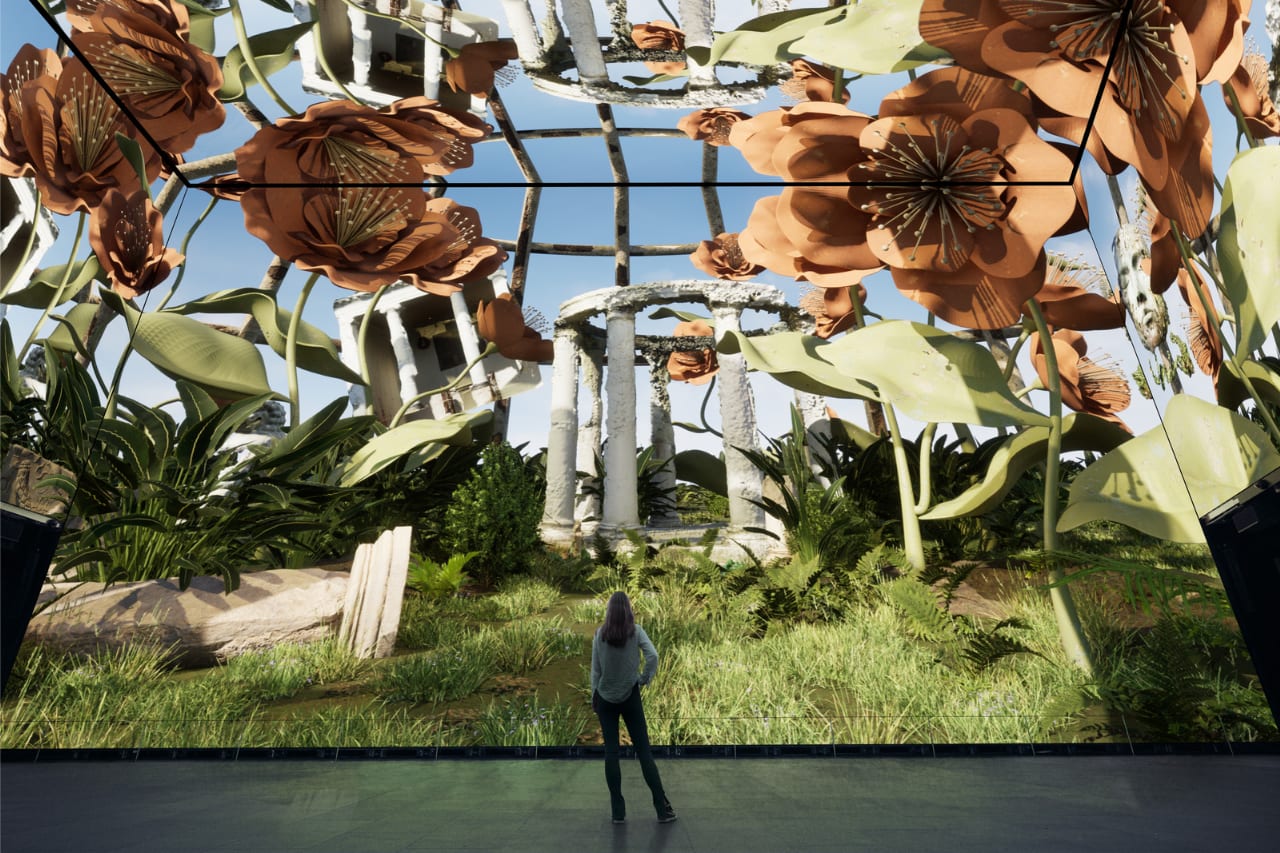 Outernet Global in collaboration with RCA students. Courtesy of Outernet Global
Outernet Global has joined forces with Royal College of Art on a multi-year partnership that will see RCA students make use of the venue's large-scale, mesmerising screens to bring their digital and immersive work to life.
To celebrate the promising collaboration between the two London-based institutions, RCA's MA Digital Direction programme is set to take over the platform between February 22 and February 26 for a five-day dedicated to digital artworks and performances. Through Virtual and Augmented Reality, 360° videos, games and installations, the event will tap into the possibilities opened up by the inspiring encounter between today's finest technology and young talent with a creative vision.
Nicole Zisman, Nicole Zisman, Artist Book I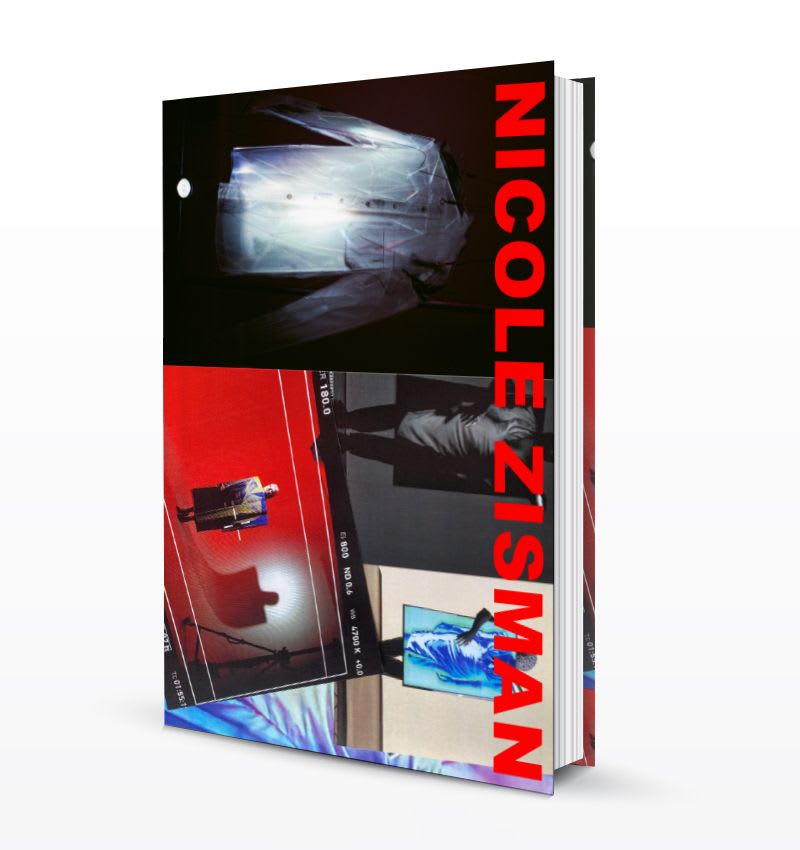 Venezuelan-born, London-based designer and artist Nicole Zisman gets to the bottom of her cross-disciplinary practice in Nicole Zisman, Artist Book I, her debut publication. Merging her fashion, sculpture, print, moving image and drawing work into a kaleidoscopic portrait of the CSM graduate's artistic expression, the limited edition book "addresses everything from identity and assimilation to the contemporary tensions between physical and digital culture".
Determined to prove how creations moving beyond the boundaries of a single artistic field – or existing at their overlaps – can have both "financial and cultural merit", Zisman channels her Jewish heritage, the experience gathered while working at Dutch avant-garde fashion house Viktor & Rolf as well as the ever-evolving perception she has of the world and herself into a manifesto of her multifaceted craft.
Chrysalis: The Butterfly Dream, group show, Centre d'Art Contemporain Genève, Genève, CH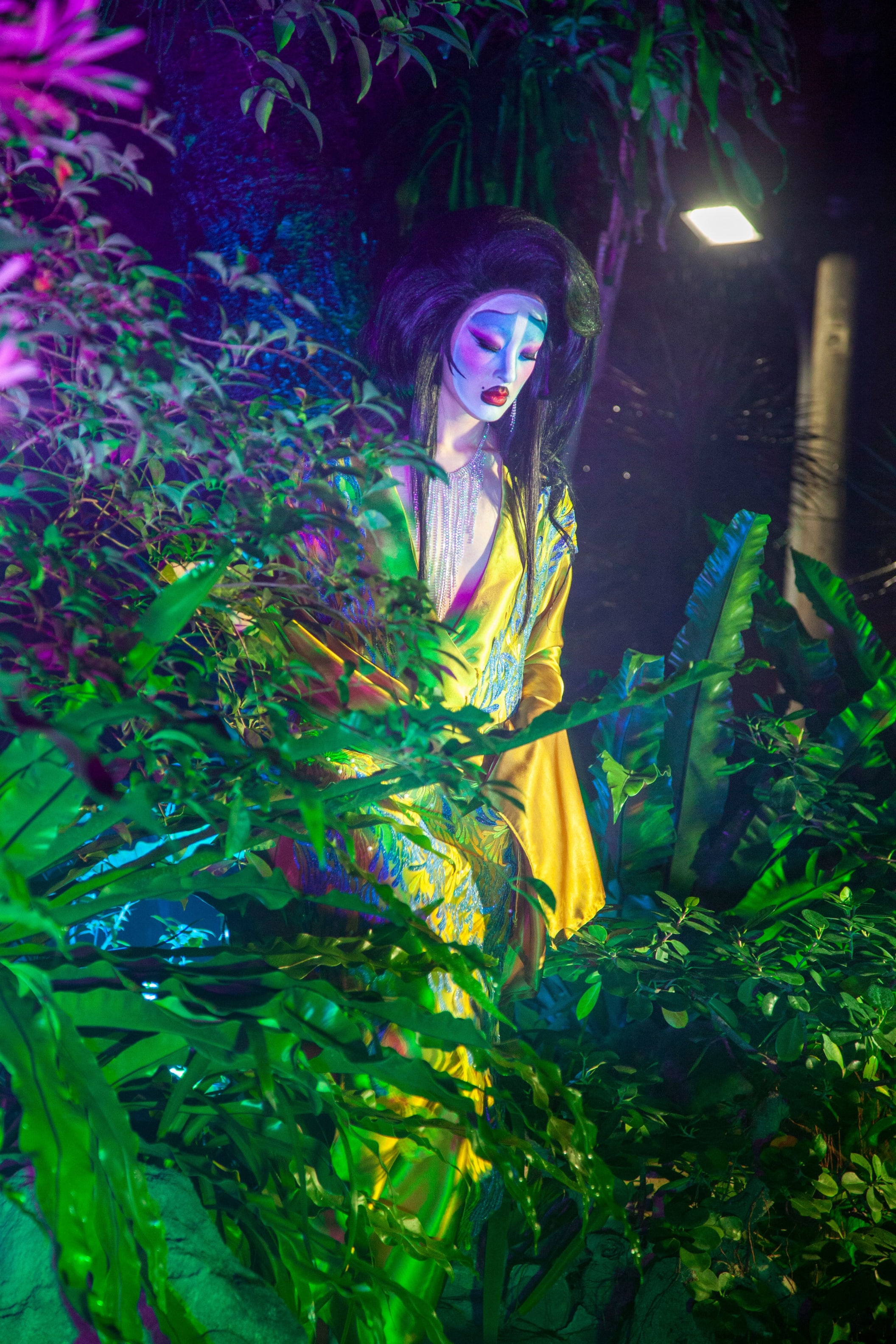 Sin Wai Kin, If I had the words to tell you we wouldn't be here now. Performance at Chi-Wen Gallery,Taipei, 2019. Courtesy of the artist and Chi-Wen Gallery. Photo: Ivy Tzai
The new group exhibition hosted by Genève's Centre d'Art Contemporain is a fascinating investigation into the infinite changes constantly reshaping the reality around us as well as the dimension that exists within us. Titled Chrysalis: The Butterfly Dream and running until June 4 at the Swiss art institution, the show garners contributions from international artists whose work "pays homage to the world's never-ending metamorphosis and all its organic (and inorganic) inhabitants".
Informed by the notion of flux – based on which everything is subject to change, "shifting from one state to another, becoming something else and cycling through multiple identities" – Chrysalis addresses the theme of transformation, also referenced in its title, through the most diverging interpretations, whether literal, political or related to gender and identity.
Throughout the exhibition, "visitors will fully immerse themselves in the great adventure of metamorphosis, in the palpable experience of a changing world that invites us to change too, to develop our beliefs and our views of things," explains Andrea Bellini, director of the Centre d'Art Contemporain Genève. With over 50 participating artists, from otherwordly multidisciplinary creative Marianna Simnett to London-based rising talent Agnes Questionmark, Chrysalis will also include various performances.