Five new rules for afterwork dressing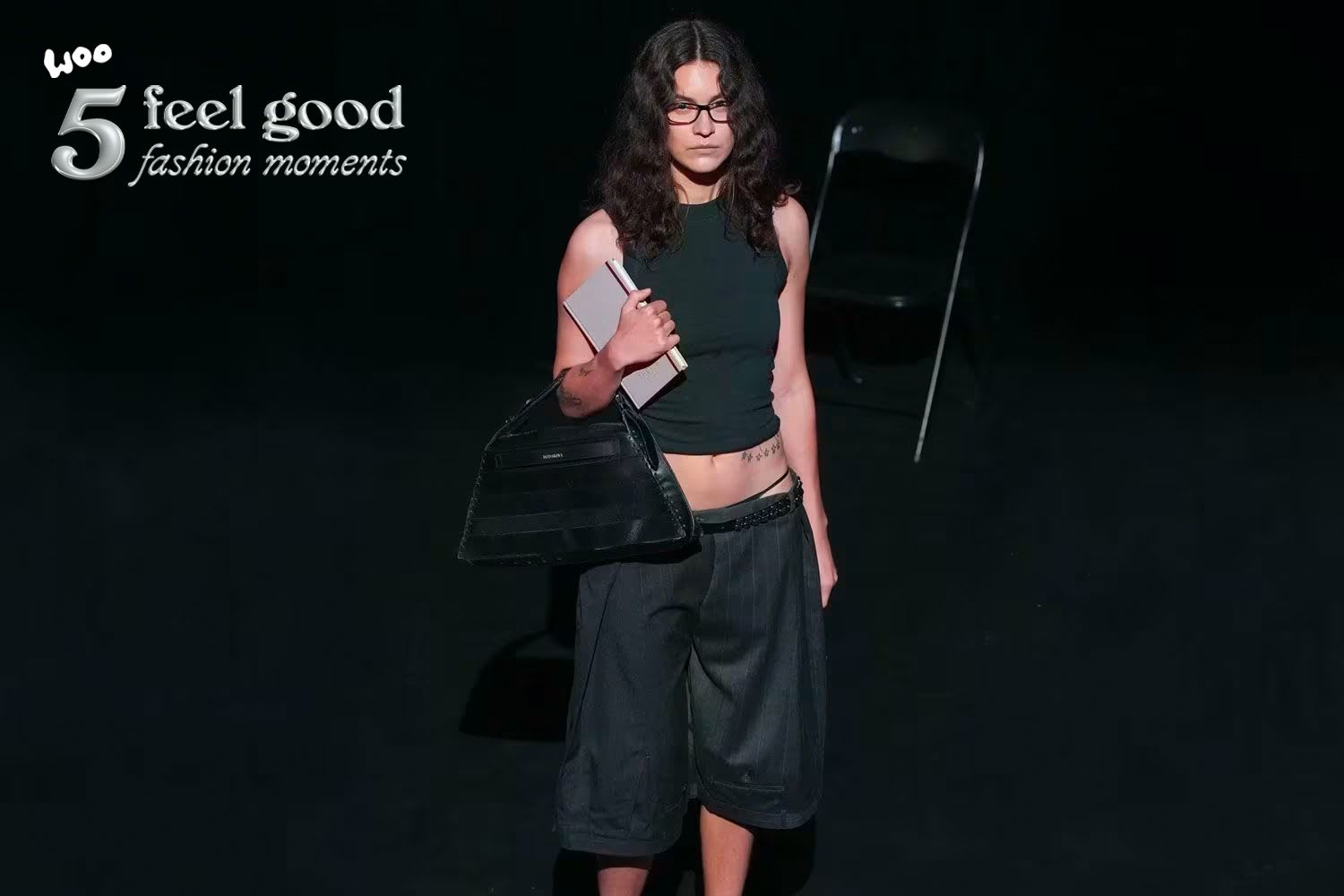 Afterwork style lessons fresh off the runway at Paris Fashion Week
image courtesy of Hodakova
words Sophie Lou Wilson
There's nothing quite like standing at the back of a gig in your office clothes to make you feel approximately 100 years old. But two years on from lockdown, most of us with office jobs are back in the office – at least part of the time – and every now and then you'll have to go straight from work to a pub/club/gig/date. Thankfully, office dress codes have become a lot more lax and, unless you're in a career like law or finance, you can probably wear more or less what you want to the office. After all, Gen Z are increasingly turning down jobs that have a strict dress code and in 2019, recruitment company Randstad conducted a survey of 1,000 people which found that 33% of participants would quit their job entirely rather than adhere to a formal dress code.
Yet at Paris Fashion Week this season, office wear was very much back in fashion, only this time designers bent the rules, styling shirts, skirts and suits in ways that work as well for afterwork drinks as they do for leading meetings. From Hodakova to Acne and Courrèges, dressing like you've just clocked off was the ultimate style flex. Gone are the days of getting changed in the work toilets at 5:30pm. Here are the new rules for afterwork dressing now.
Discover more feel good fashion moments here.