bask in the euphoric "organised chaos" of a British seaside summer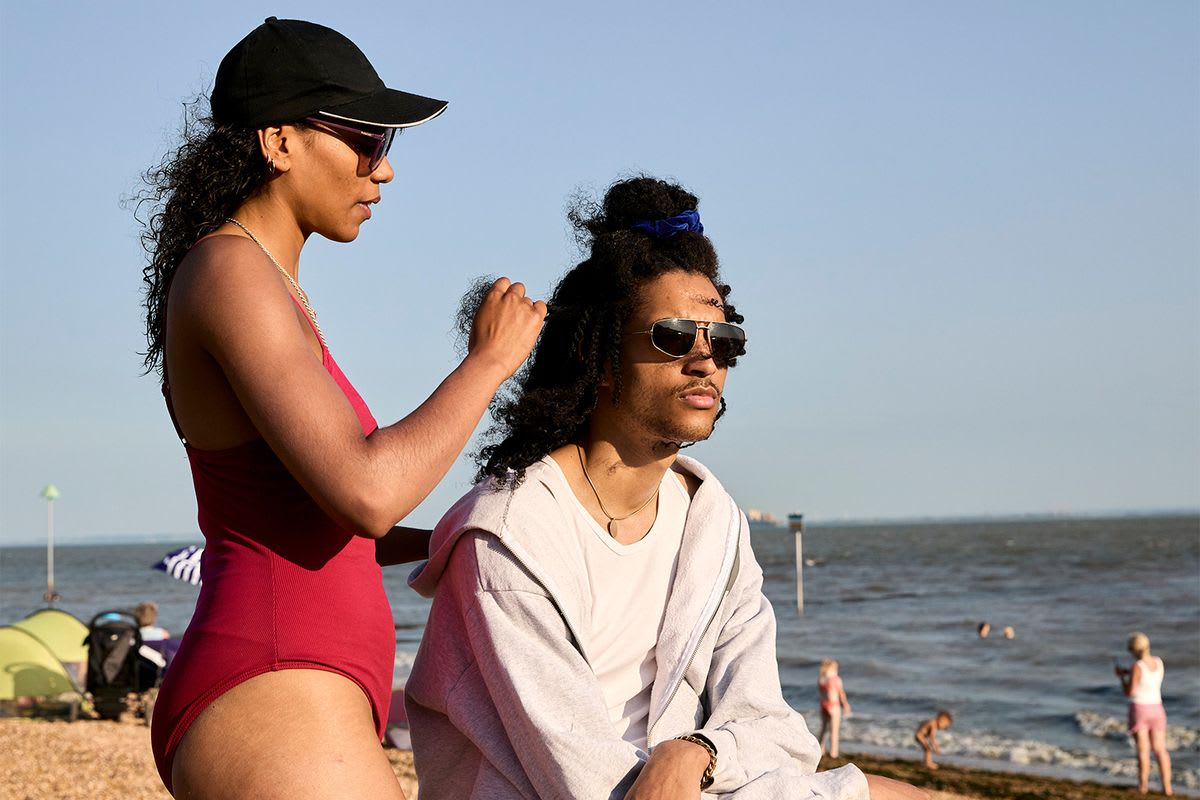 Fascinated by the coastal city he now calls home, Owen Harvey's candid photos pay tribute to Southend's sun-chasers
image Owen Harvey
words Lucy O'Brien
Melting Mr Whippies, overpriced arcade games, tossing seaweed at your mates, that one guy trawling the beach with his metal detector in hopes of finding buried treasure – you guessed it, it's the British seaside. For most of us, visiting the UK's coastal towns as soon as the temperatures creep anywhere remotely near the 20s is a quintessentially British experience. Be it a weekend visit to coincide with one of this country's rare heatwaves, or an annual tradition to slip away each May bank hols with your family, the summer months draw people of all walks of life, ages and personalities to the British coast. This pilgrimage has long intrigued 33-year-old photographer Owen Harvey.
Growing up in Watford, Hertfordshire, before moving to and living in different areas of London for much of his adult life, Harvey recalls his nostalgic childhood love for the beach: "I've always been drawn to the seaside, as a kid I'd always go [to the coast] on summer holidays or over bank holidays – specifically a place called Aldeburgh in Suffolk," he says. For Harvey, escaping to the sea had always been a pleasure of his; a welcome escape from the stress of urban city life.
Like so many others, Harvey found a renewed appreciation for the beauty of seaside towns during lockdown. Living in Homerton, East London at the time, he began to make his way to the easily-accessible coast of Southend-on-Sea in Essex – a place he had first visited and fell in love with in 2018 – hoping to find time to unwind and escape the confines of the city. Little did he know these visits would become the muse for his latest photo project and exhibition: Last Days of Summer. He would later call the city his home after moving in November 2021.
But Harvey is just one of many London locals who take advantage of England's beloved coastal towns. Each year, Southend is inundated with thousands of tourists migrating from East London and Greater Essex. The result, Harvey has found, is a wonderfully weird melting pot of people of all ages, ethnicities and cultures coming together to "let their hair down," as Harvey puts it. "I find it interesting to see how different people utilise this space; I've seen people sitting down at the pub all day, people praying on the seafront or even baptisms in the water," Harvey goes on. Documenting the eclectic mix of people, communities and interactions that come together in this little corner of the UK, Harvey is hoping to contribute to an iconic legacy documenting modern British leisure, building on the likes of photographers Martin Parr, Chris Killip or Tony Ray-Jones. "Last Days of Summer is a bigger representation of what England looks like, and how England is constantly changing. I hope that in 30 or 40 years, it will be interesting to look back on," he adds.
With the work now on show at local Southend exhibition space, Twenty One Gallery, woo caught up with Harvey to reflect on everything from his ideal afternoon spent on the Southend coast to what he's learnt about the intrinsically human connection between identity and place.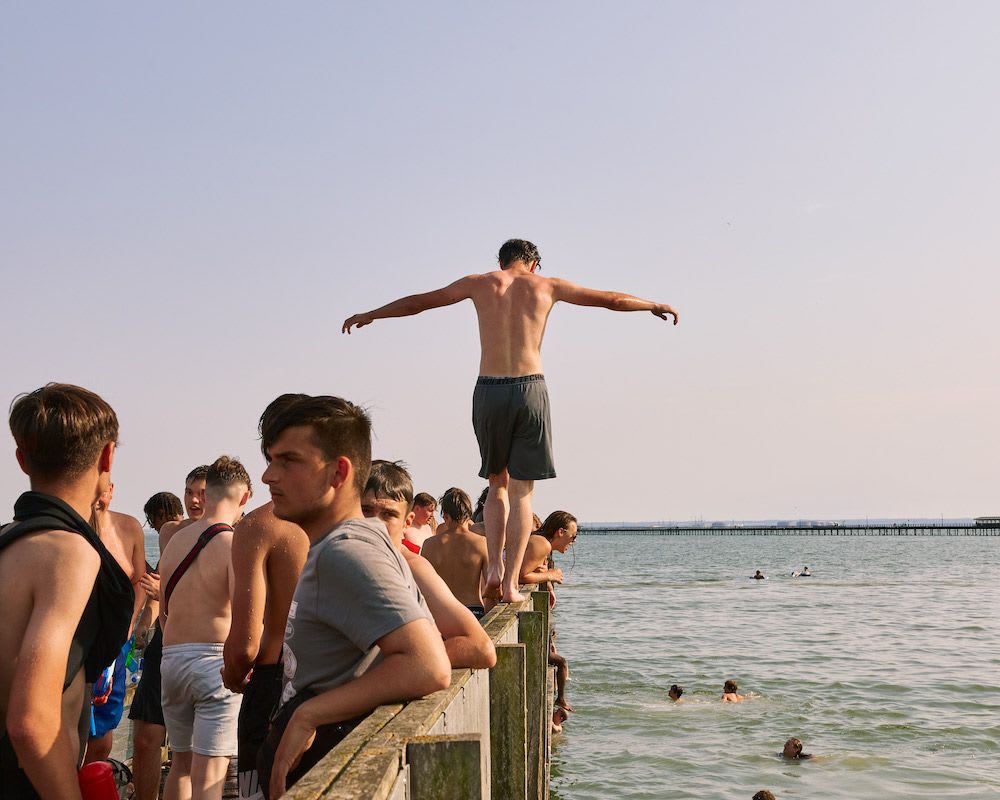 Owen Harvey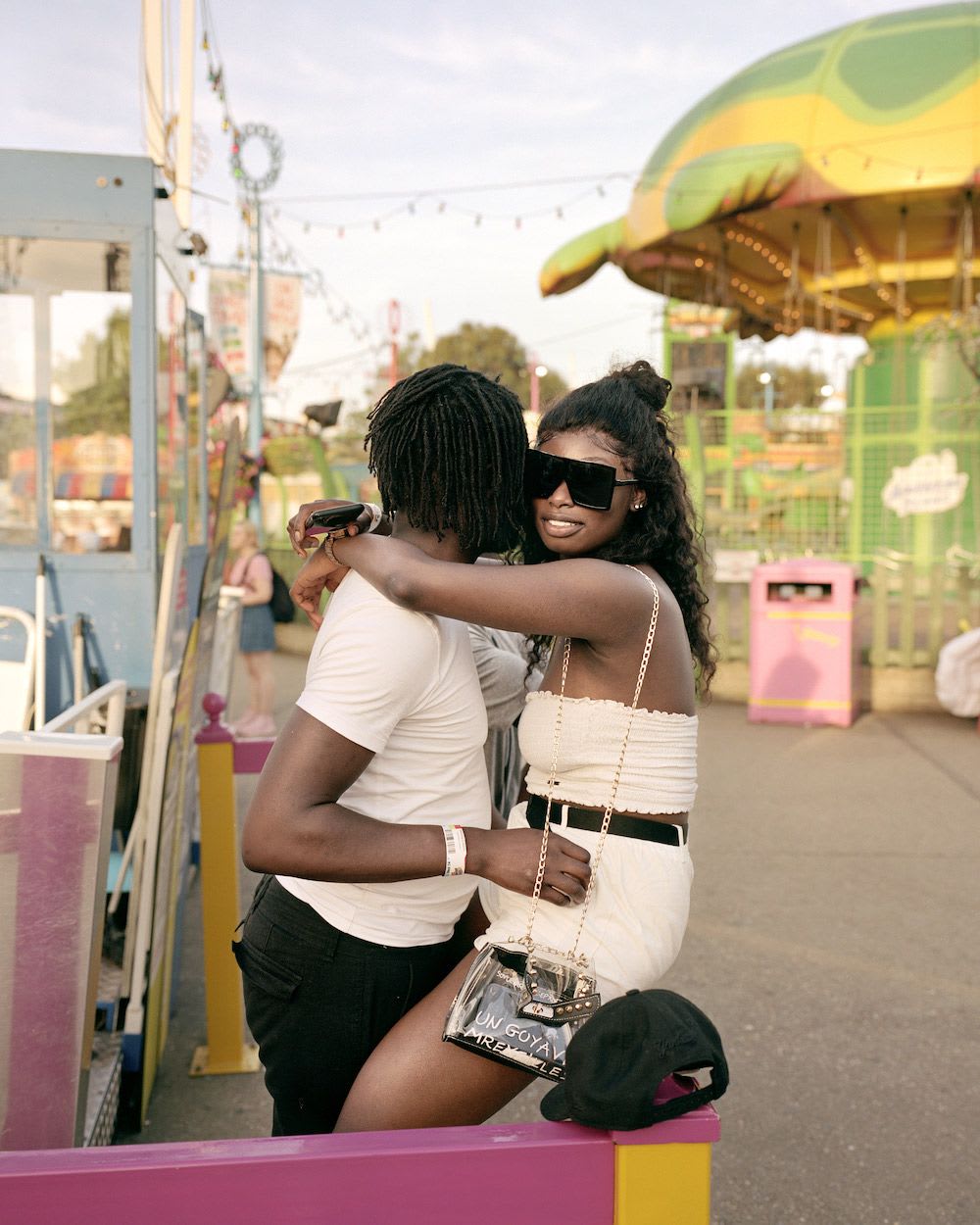 Owen Harvey
Other than the fact that it's now your home, what is it that artistically interests you about Southend and Britain's coastal towns?
Owen Harvey: I guess the obvious answer is capturing people in their leisure time. People tend to be their true selves when they can choose what to do with their own time, rather than the confines of workspace or whatever it might be. You can let your hair down a little bit when you go and do your own things. And obviously over summertime, for whatever reason, people tend to be the most exaggerated version of themselves, which is fun to shoot. Also, one thing that I have realised is that Essex and Southend are essentially just east London overspill, because years ago, a lot of original east Londoners moved down Southend, so the demographic here is such a wild mixture of people.
How does this annual onslaught of beachgoers change Southend during summer?
Harvey: Work goes up. The amount of people actually here increases massively, and that obviously has pros and cons. The pros, obviously, are to the local economy – it brings in loads of business, which is great. I guess the negative side of it, which is the same as anywhere, is that when the number of people goes up, everything else goes up. So there is more crime, for example.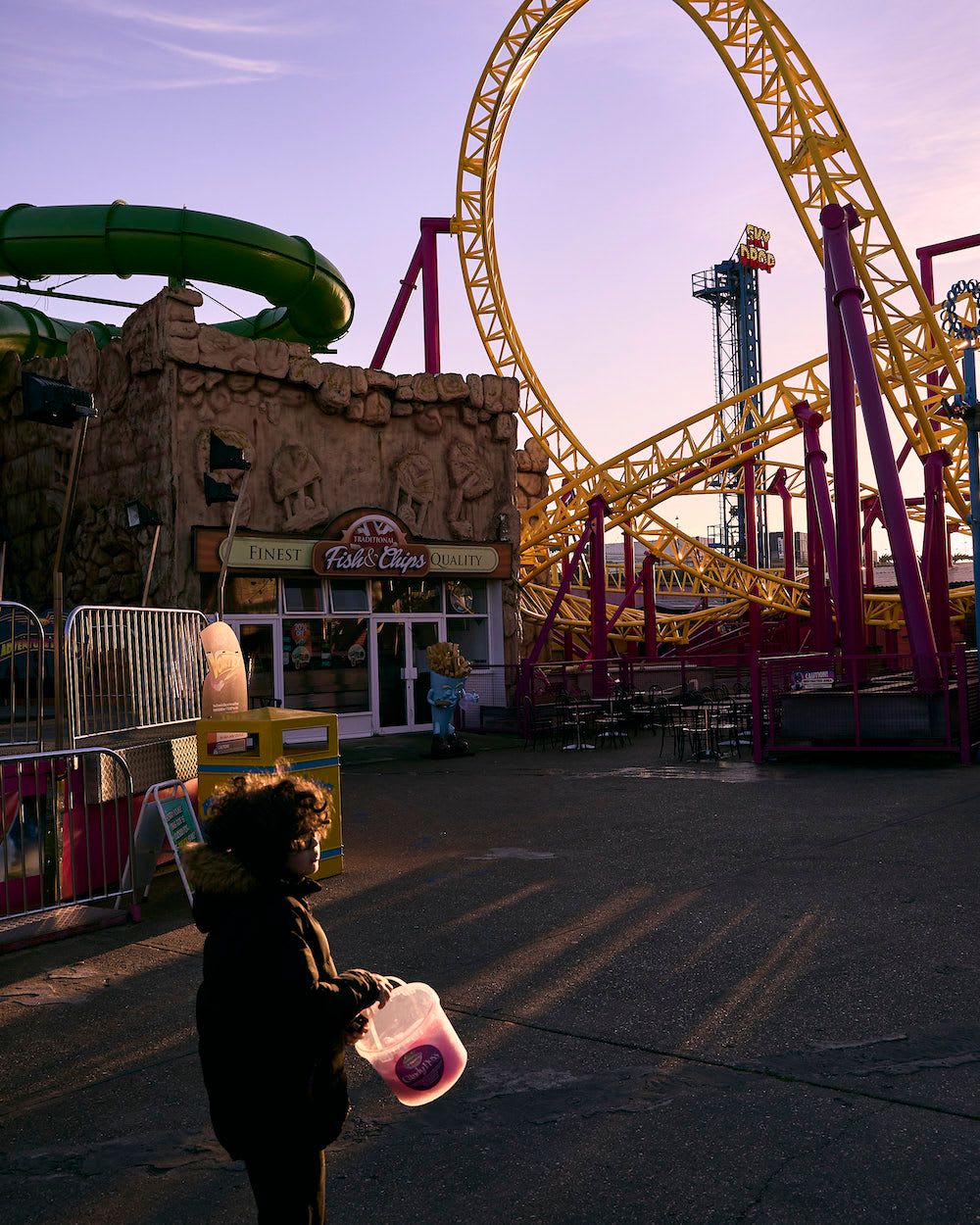 Owen Harvey
"Everyone's there for the weekend; they're there to completely forget about what's going on at work or what's going on at home"
Owen Harvey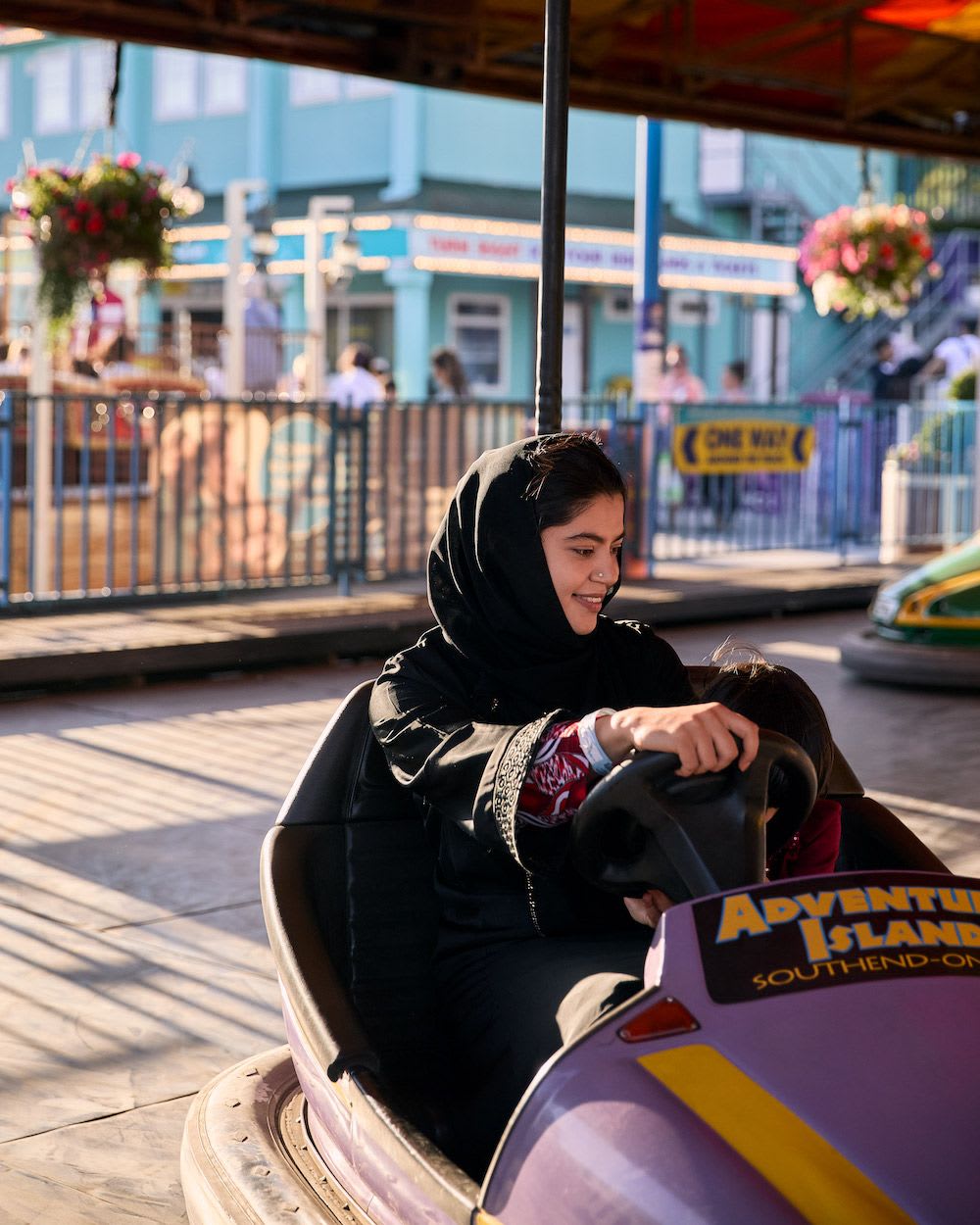 Owen Harvey
Describe your perfect summer's day on the Southend coast to me.
Harvey: The dream would be to be invisible down by that seafront because there's so much going on that I want to shoot. The perfect day would just be to go out in the sun, take pictures, not be noticed too much, capture some beautiful images and also to enjoy the season myself. It's why I came down here. To enjoy all the mental and physical health benefits of being by the water, as well as just seeing people enjoy the space. I want to be part of that as well. So it's not just about photographing it, but also about taking it in for myself.
Are there any moments from shooting the project that stand out?
Harvey: For me, the best photos are probably the ones that present themselves when you least expect. One thing I've really learned from being here – as well as from being a photographer in general – is that the most important thing is to just put your shoes on. Because if you don't and you don't leave the house, you'll never get those pictures. Every time I go out, something strange happens for me to shoot. And I always think that's the best payoff you get in return. Something will always present itself: be it seven [orthodox] Jewish guys all dressed completely in black in front of an incredible golden sunset and the sea behind them, or a girl walking around with a snake around her neck going down the seafront.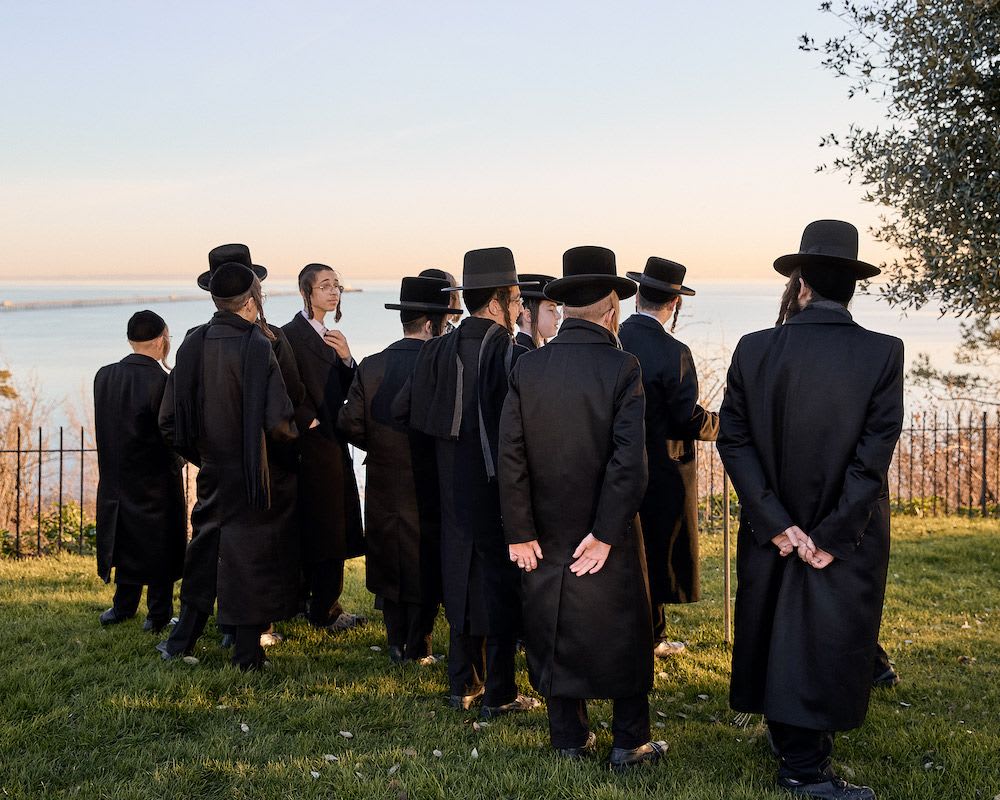 Owen Harvey
"The work is about the people of Southend, so it's for them to enjoy"
Owen Harvey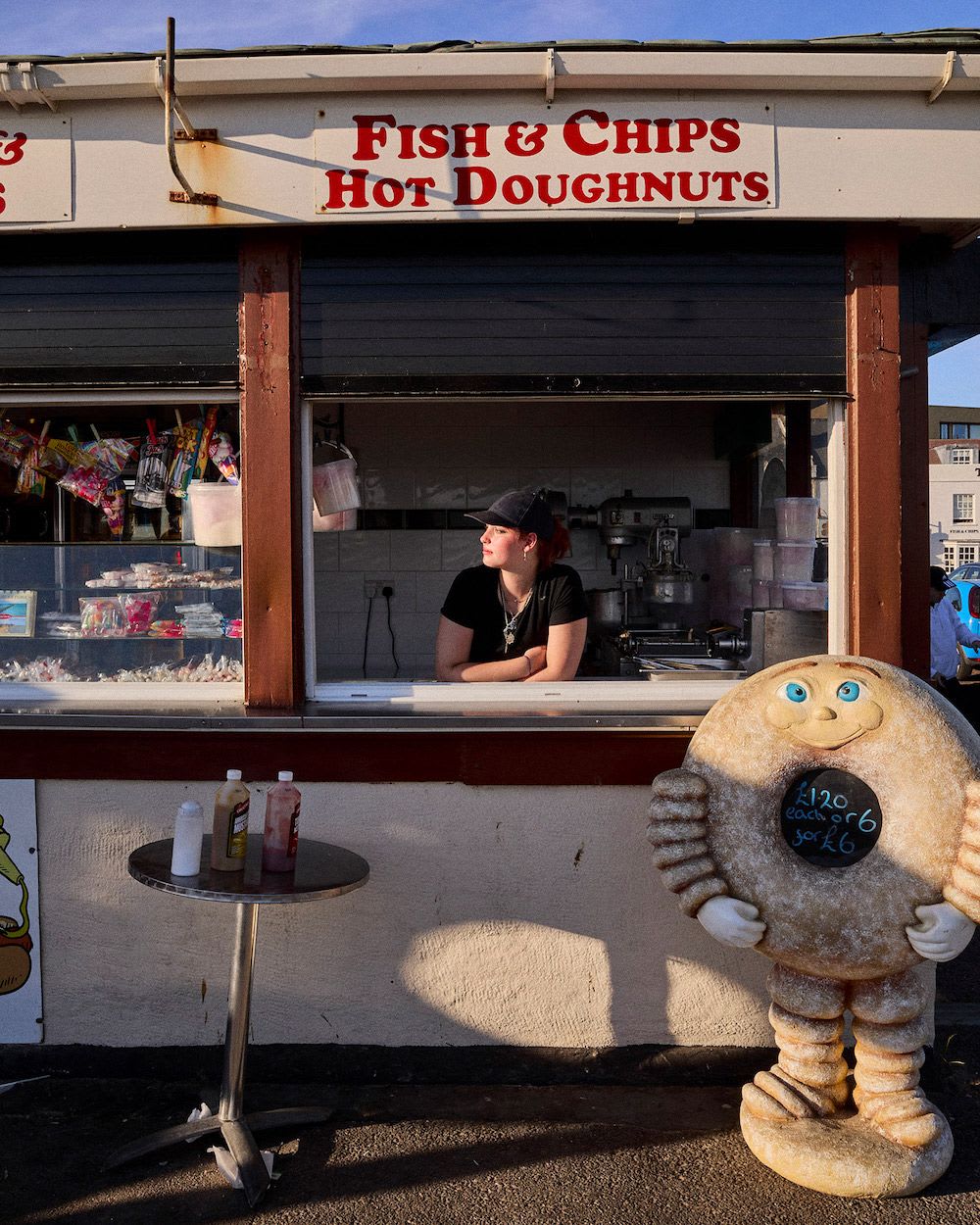 Owen Harvey
What have you noticed about this quintessentially British change in behaviour that happens when we go to the seaside?
Harvey: It's like organised chaos. Everyone's there for the weekend; they're there to completely forget about what's going on at work or what's going on at home and, essentially, burn off a bit of energy. I feel like the heat brings out the best and the worst in people. And when you put all of that together in a really confined space, it's this incredible melting pot of energy. And as I said before, it really makes for great pictures because you just walk around and are spoilt for choice.
The photos from Last Days of Summer are currently exhibiting in a Southend studio space – what has the reaction been from the community?
Harvey: It was very much a conscious effort from me to show the work here. I think so often work is made and then it's exhibited in London, or even just exhibited to the photographer's friends or industry people. But for me, it was really important that if I'm making work here about this city, about these people, then the work should be displayed here. It feels like the natural home for it. So it's on show at the moment at a venue called Twenty One, which is within the same sort of mile or half mile where all the pictures were photographed. The work is about the people of Southend, so it's for them to enjoy. Hopefully they do.
Owen Harvey: Last Days of Summer will show at Twenty One Gallery, Southend-on-Sea, Essex, until 16 July.