For when you want to relax, be mindless and do nothing
Life can be stressful. Sometimes it can feel like you're moving a million miles an hour, and all you want is to slow down. Introducing Chill - the go to space to help you unwind, detach and give yourself a well-deserved break. If you find it hard to switch off, we've rounded up some of the most effective and accessible tools for calming to help you reach that ever-allusive sense of serenity.
you are missing out on some content here because you rejected our cookies. want to change that?
Chilling is all about self care, and we know that this comes in many different forms. Does binging mindless reality tv shows get you back on track? You're not the only one. Maybe finding your chill is expressed in the way you dress - our deep dive into 'whatevercore' could be just the inspo you've been looking for. Or maybe you're looking for something more scientific: our guided breathwork sessions can help alleviate bodily tension while helping you to disconnect from external stresses. Or try out this restorative ChromaYoga class, which combines gentle stretching and breathwork.
When it comes to helping us feel good and relax, we're open to pretty much everything. That's why we explore the resurrection of even ancient practices, like that of scheduling in two sleeps a day to your routine. We also delve into the world of CBD's, which has been proven to help with skin, sleep and so much more.
Advertisement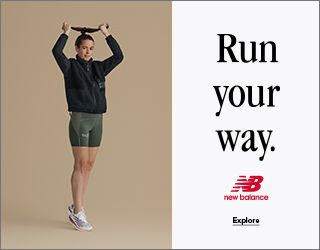 So sit back, chill out and enjoy.