Meet Mack Rutherford: the youngest person to fly solo around the world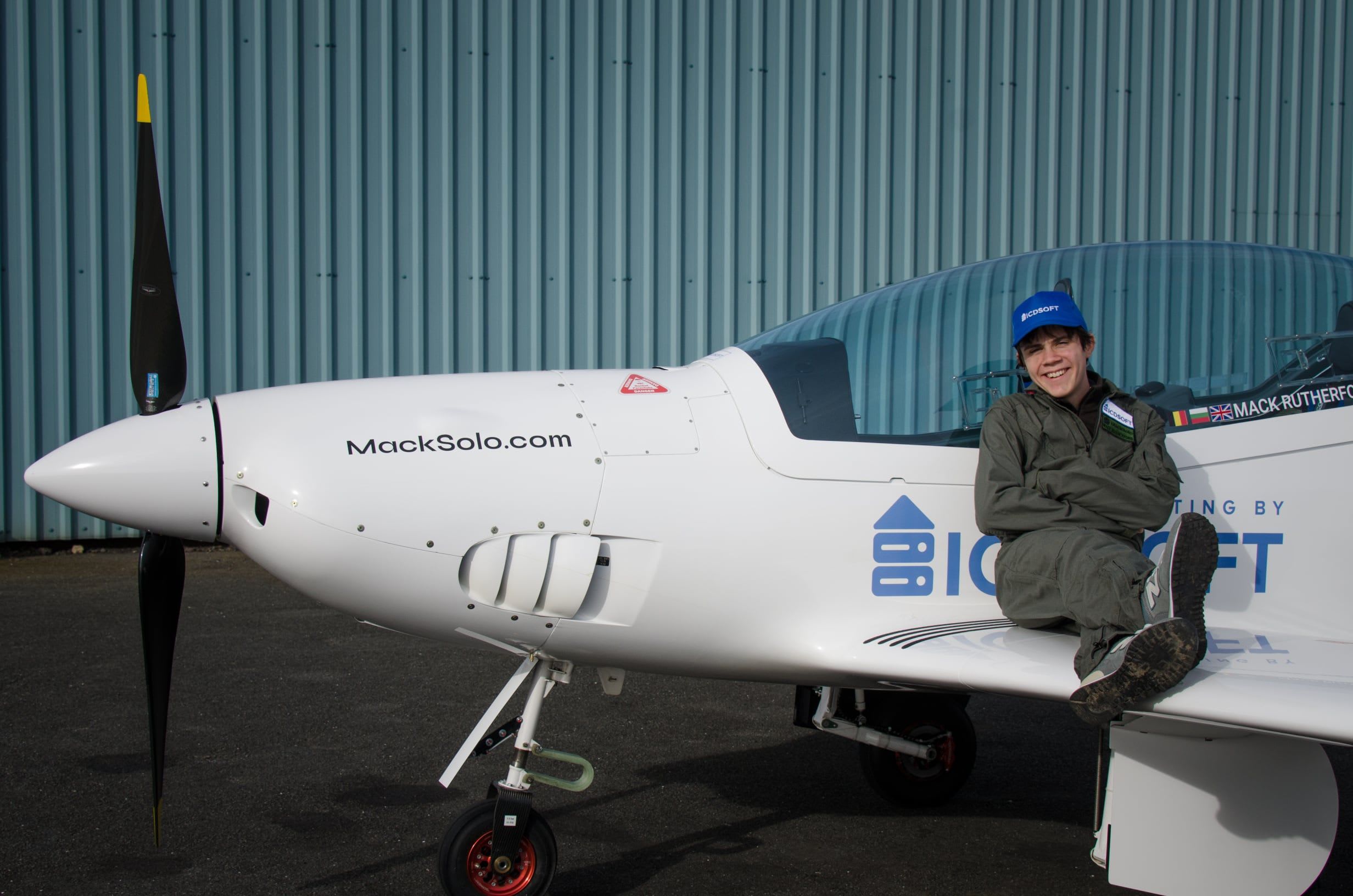 The 17-year-old flew for five months across 52 countries, through storms and extreme weather – and beat his 19-year-old sister's record
A 17-year-old pilot has claimed two Guinness World Records, becoming both the youngest person to fly solo around the world, and the youngest pilot to circumnavigate the globe in a microlight plane.
Belgian-British dual national Mack Rutherford spent five months flying across 52 countries and five continents, completing his flight at Sofia in Bulgaria. Soaring across Europe, Asia, Africa, the US and across two oceans (and the equator twice), the young pilot faced a rocky journey with a few touch and go moments, but managed to achieve his goal of showing that "young people can make a difference."
The previous world record for youngest pilot to fly solo around the world was held by British pilot Travis Ludlow, who completed the feat aged 18 years and 150 days. Rutherford became the world's youngest ever qualified pilot at just 15, starting the record-breaking solo trip at just 16 and completing the journey after his 17th birthday.
From dealing with airport closures in India, to getting hit with sandstorms in Sudan, to being forced to sleep in a shed on an uninhabited Pacific island after passing through low cloud and rain, Mack embodies perseverance.
"After 10 hours, I arrived at this small island, it was starting to get dark, so I landed and it was quite low cloud, it was raining, it was getting quite dark, no lights on the runway," he told press.
"It's actually an uninhabited island, so if anything had gone wrong I would be on my own, on that island, so really important that nothing went wrong. I landed there and had to sleep in a small shed on the side of the runway because it was completely abandoned for over 10 years."
Mack comes from a long line of aviators going back five generations, his parents are also both pilots, and he described his great-grandmother as being "among the first South African women to learn to fly". His sister, Zara, became the youngest person to fly solo in an ultralight plane, and the first ever woman to fly around the world solo in 2021. This triumph beats her record (but no family feuds here!). Zara helped him with his route and stayed in touch with him for moral support through the jounrey.
He flew a fast ultralight Shark, which has a cruising speed reaching 300km/h (186mph). His family met him on his landing in Sofia and celebrated with him.
Before finishing his journey, Mack told CNN: "I'm going to keep flying. I'm thinking of something like the air force, but I'm nowhere 100% sure on anything.
"After I finish this I've just got to focus on school and try and catch up as much as I can."
Speaking in Bulgaria, he told reporters: "Just follow your dreams, no matter how old you are. Work hard and move forward to achieve your goals."
On his school website his personal statement reads: "you don't need to be an adult to do incredible things".