Lukas Gage: the plucky actor-writer redefining conventions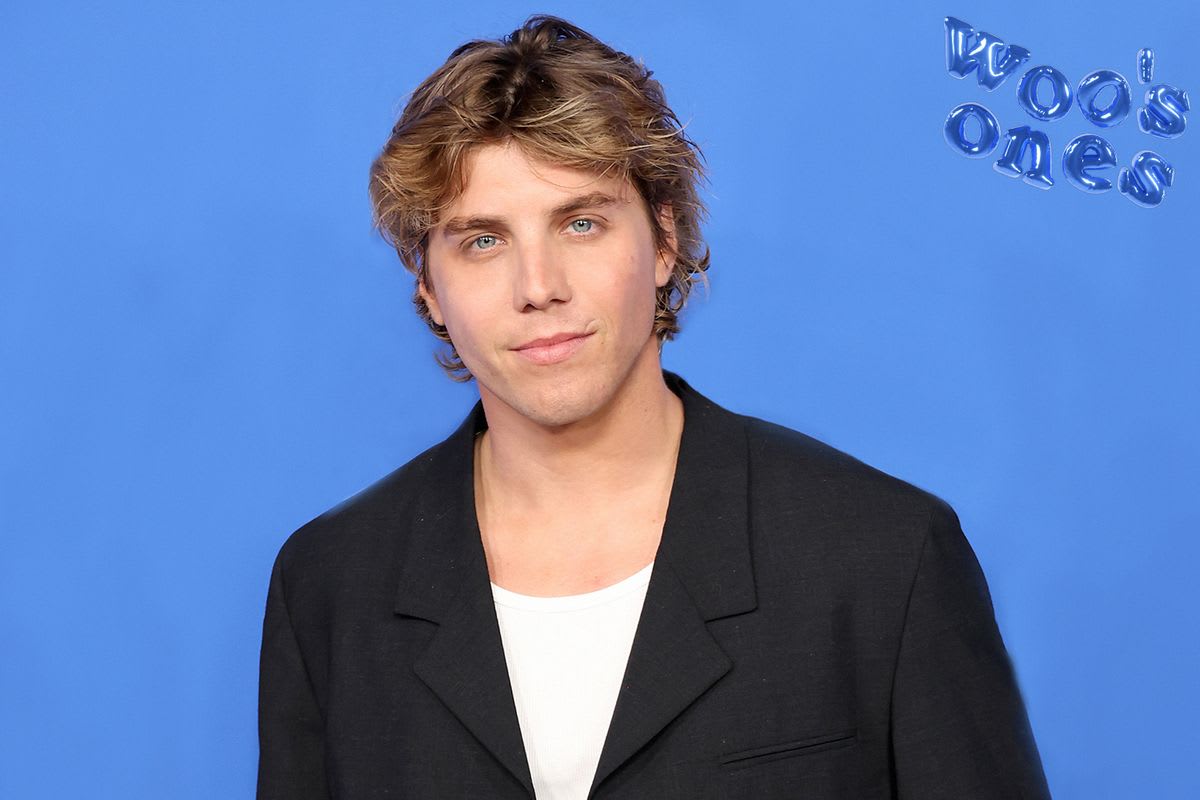 The versatile actor-writer is making it even bigger after appearing in all your faves
image Monica Schipper/Getty Images
words Sophie Wilkinson
To celebrate our first birthday, woo has curated a list of our ones. The people in our wooniverse who are redefining fashion, music, clubs, culture and much more.
It sure has been a hell of a long time since Lukas Gage was doing self-tape auditions in a "shitty" apartment that a director felt free to slag off.
Remember when November 2020 hit and Gage, then a brunette up-and-comer, posted to social media a video of a Zoom audition that went terribly wrong? The snarky – and villainously British-sounding – casting director, assuming he was on mute, started trashing Gage's place, beginning "these poor people live in these tiny apartments". Gage handled it deftly and charmingly, comforting the director through his "mortifying" faux pas and joking, "listen I'm living in a 4x4 box, it's fine, just give me the job and I'll be fine."
Some of you might know Gage from that viral moment, for which the director apologised profusely. Others might have actually caught three of the biggest TV shows of the roaring '20s that Gage has gone on to appear in – The White Lotus, You and Euphoria.
And you'll be delighted to notice that he's only getting more and more prolific as the days go by. And California-born actor-writer is set to go stratospheric in 2023 for some big reasons.
you are missing out on some content here because you rejected our cookies. want to change that?
First, there's a film he's written and stars in. Down Low sees Gage play the young masseuse to a repressed middle-aged man, played by Zachary Quinto. Co-written by Gage and his pal Phoebe Fisher and directed by Rightor Doyle, the brains behind Netflix's Bonding, this peppy movie is a light and bright (and at sometimes gnarly) exploration of the generational divide between queer people, particularly gay men.
Second, there's the indie heist movie How to Blow Up A Pipeline, all about climate justice activism and two friends' quest for revenge in light of a horrific climate-related tragedy. Out now and causing stir, it lands at the same time that Extinction Rebellion begin their summer of direct action movements.
Third, he's going to be back on TV, this time in the series Fargo, playing a mystery man known as Lars Olmstead alongside stars like Jon Hamm, Joe Keery and Juno Temple, and fourthly – yes, this guy is busy as heck! – there's a TV show called Dead Boy Detectives he's due to appear in. All of that's happening for him this year!
And yes, he does manage some downtime – Gage is part of a Hollywood power couple. He and celebrity hairstylist Chris Appleton, who frequently share social media photos of them living it up on the beach, snowboarding, turning up looking fresh at events, are reportedly married just a few weeks after officially confirming their relationship. The Little White Chapel in Vegas was the location, Kim Kardashian was one of the guests, and during the weekend celebrations, TMZ reports, they went to see R&B legend Usher do his residency! How's that for a turnaround in fortunes?
Get to know all of woo's ones here.