Joyland: the devastating queer love story in contemporary Lahore
you are missing out on some content here because you rejected our cookies. want to change that?
Director Saim Sadiq discusses his debut feature film, the bans that tried to stop it, and depicting trans lives through a non-western lens
image Courtesy of Studio Soho Distribution
words Megan Wallace
The basic premise of Joyland should be familiar from just about any boy-meets-girl love story. In the city of Lahore, Haider (Ali Junejo) feels softly dissatisfied with his lot and his days spent looking after his family's kids at home. When he finally gets a job, working at a local dance theatre, he meets the beautiful, ambitious Biba (Alina Khan) – and suddenly discovers a kind of love and passion that makes him feel alive. So far, so 500 Days of Summer, right?
But there's a catch: Haider is already married. And when he goes to work, his wife Mumtaz (Rasti Farooq) is forced by the clan's patriarch to give up her own job to assume the care-giving role which Haider has left behind. As Haider's affair with Biba deepens, and his loyalty to the family wavers, we see Mumtaz increasingly trapped and abandoned in a domestic life which doesn't suit her independent nature. Will love conquer all? Well, Haider's love for Biba is certainly unquestionable. But he shows that – no matter how well-meaning he is – his ability to empathise with and support what she goes through as a trans woman is limited. Ultimately, he can only cause Biba pain, just as he has hurt Mumtaz.
With its nuanced dissection of family dynamics and sympathetic documentation of its characters' very human failings, Joyland delves into the ways we hurt the ones we love the most. And while the film's themes are universal, its centring of a trans storyline has caused significant backlash in its home of Pakistan. Despite considerable critical acclaim – it was screened at Cannes, TIFF and Sundance – Joyland's domestic release was banned by the Pakistani government before it could open in theatres in November. Following a social media campaign and support from executive producer Malala Yousafzai, the government's decision was overturned: though it remains banned in the Punjab region.
To mark the film's UK release, woo spoke to director Saim Sadiq about the controversy, depicting Pakistan's trans community and the bittersweet ties of family which bind us just as much as they hold us together.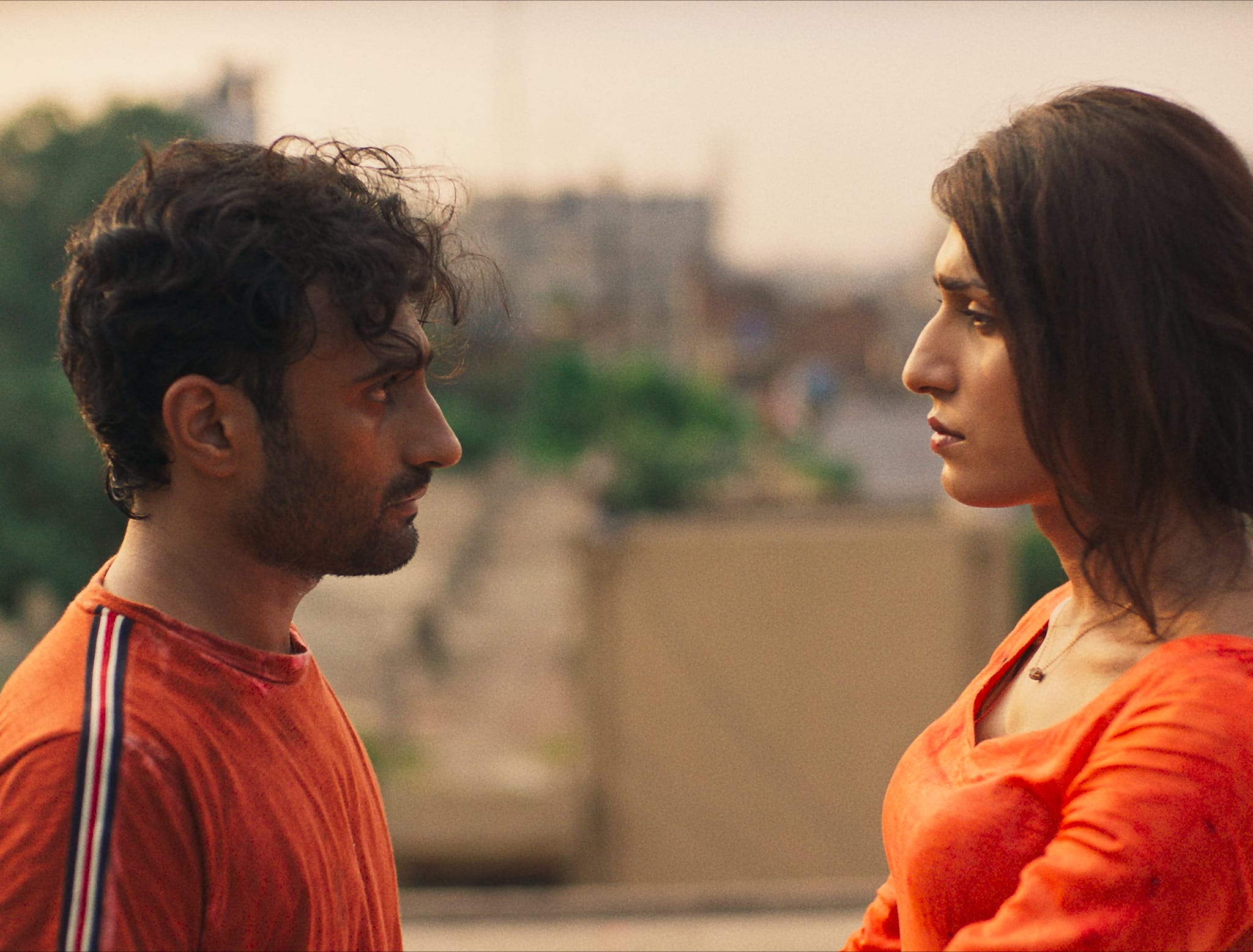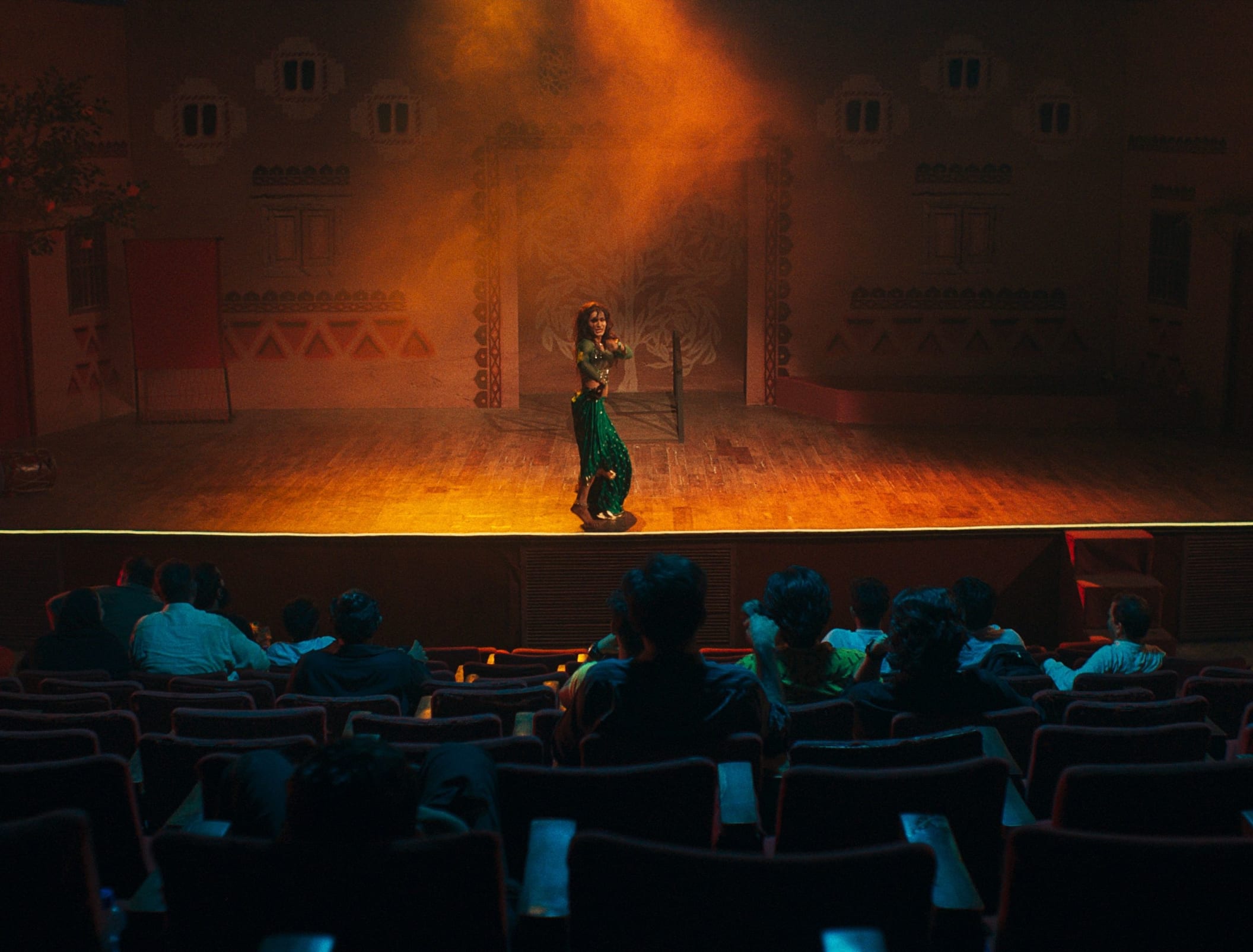 Great to meet you Sadiq. Could you tell us a bit about the controversy which has surrounded the film?
The film was due to be released on the 18 November in Pakistan. There's three censor boards in the country: one is the Federal Board and there are two others which govern the other two big regions of the country. We passed the censor boards, and we had all the permissions that we needed. But a week before the release, we heard that the film had been banned because of complaints by certain individuals – we still don't know who they are – over the fact that it contains supposedly highly objectionable material. That was funny because the people complaining hadn't seen the film – it wasn't even released yet.
We were devastated, but decided to rally together. There is a long history of films being banned in the country, this wasn't the first one. I felt like we could undo this, if we tried. Me, the cast, the crew, so many people from Pakistan who wanted to watch the movie, the queer communities, we all kind of rallied together. There was this wave of activism that happened overnight. It persisted and the Prime Minister took notice of the film ban and called for a review. The review committee was gracious enough to pass the film, again, for the second time. They released the film in two big regions of the country but it's still banned in Punjab, where the film is set.
What's the significance, for you of the ban being overturned?
In the last year there have been three or four films that have been banned, most of them have been to do with that they are considered a danger to the public morality. As a phrase, that's never made sense to me: what is "public morality"? My morality is my morality and yours is yours. If I don't want to wear a skirt, I don't think your skirt is going to convince me to wear one. You know what I mean? You do you, and I'll do me. Religion is such a huge thing that I don't think it will get into any sort of danger because of a film: particularly this film, which has nothing to do with religion to begin with.
How does censorship and the threat of bans impact film-making in Pakistan?
It's just an unfortunate thing that we've accepted as part of our existence, that your film could get banned. You work with that knowledge that it could happen, so how can you avoid it at every step of the way? It's a thing that stays in your head, that if you want the film to be released, you should shoot it in a different way or you shouldn't be so critical of certain things. We have to straddle both our responsibilities as filmmakers and the limited rights we have.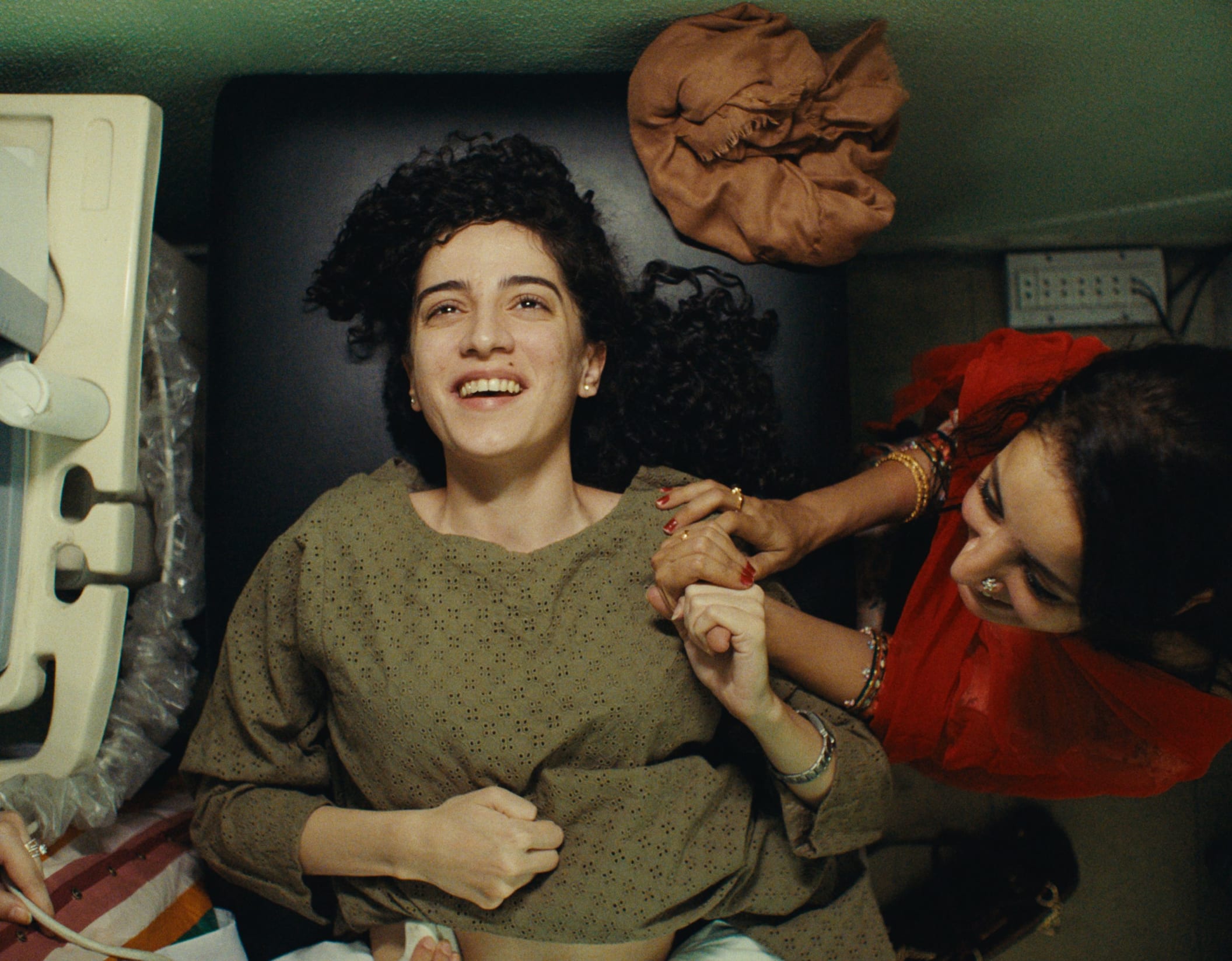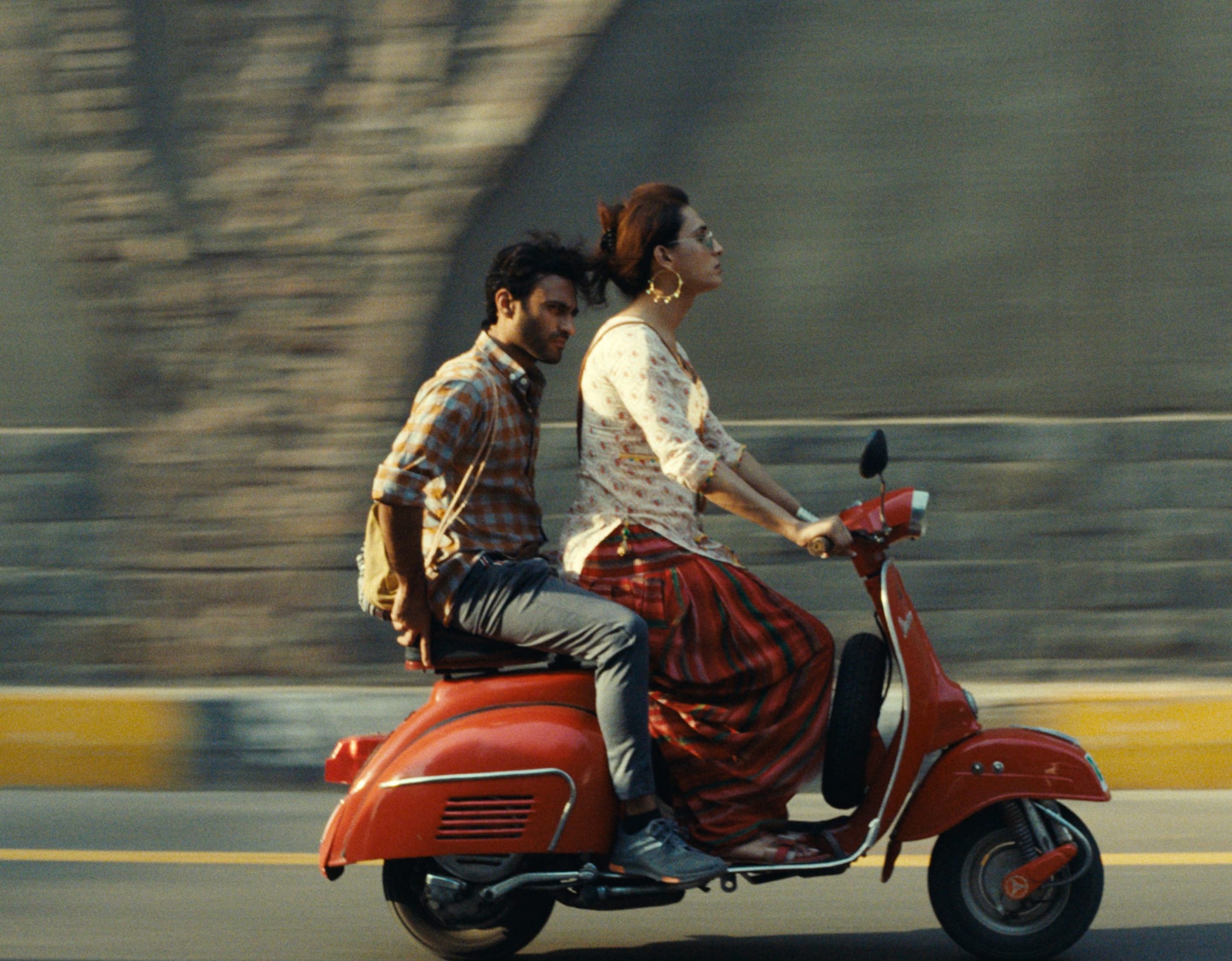 The film has had a hugely positive reception globally, how do you think this will impact the Pakistani film industry?
I hope to see many older filmmakers who are very experienced and very commercially-oriented, as well as students and young filmmakers, say; "Oh, and we saw this film (Joyland) and it told us that we can make what we want to make and that's the way to go as well." Because if the world has an appetite for this kind of film then it clearly has an appetite for any kind of story, as long as it's told honestly. I'd like it to have a more tangible impact in the coming years in terms of opening the definition of what's a film that can be made and can work.
For the longest time, we've been told everywhere, and also in South Asia, that a slightly more character-based film that is realistic and independent wouldn't work in a theatre, especially post-pandemic. That theatres are only made for big, commercial films that can only entertain. The fact that this film was still running in cinemas in Pakistan two and a half month later and did so well in France proves that every story can be told. And not just told on Netflix or Amazon, but on a big screen and people will come and watch it.
When did you become aware of the trans, intersex and gender diverse communities in Pakistan?
I've seen trans people and intersex people around me (in Pakistan) since I was born. Trans and intersex people are a huge part of our history in Pakistan. Pre-colonisation, these communities were associated with the royal courts, they would teach poetry and royal mannerisms to the prince and princesses. They were associated with the arts and specific, very respected professions.
Post-colonisation is when the criminalisation happened of all queer communities, including the trans and intersex community. Since then, we sort of inherited the discrimination from the colonising forces, which is unfortunate. People in the west think that the trans movement and the queer movement in South Asia are backwards, but that's hugely unfair because they were actually much more forwards, much earlier on. Local conservatives in Pakistan are very scared that these ideas are being imported from the West but, really, trans, intersex and queer communities have existed before the word "trans" was invented in Pakistan, India and South Asia. They existed here before the Pride flag.
Joyland has mostly been framed as a love story, but it's also a domestic drama. What does family mean in the film?
In the context of the film it can mean tradition, comfort, a status quo that subjugates you but also gives you a bed and some bread to eat. There's routine that it provides you, there's a safety at the cost of many individual freedoms and fostering your own values. If you stay in the house, so you have to abide by the values of the house. It's not a democracy, it's a patriarchy. In that sense, it's a choice: what family means to an individual is a choice of what you want to give up and what's more important to you. For some people freedom might not be as important as personal safety. That's a fair choice.
In liberal conversations, we can sometimes promote freedom as the one and only ideal situation that everybody must be striving for. If anything, this film asks what you are going to do with all of that freedom. Freedom can also come at a cost that's unreasonable, that's too heavy for you to carry on for the rest of your life.
Joyland is in UK cinemas now.