avatar's jamie flatters is going to hypnotise you
you are missing out on some content here because you rejected our cookies. want to change that?
Allow Avatar's Jamie Flatters to guide you in a calming hypnotherapy experience designed to help uncover a new level of self-love
Hypnotherapy is an evidence-based therapy, that powerfully aligns mind and body to access untapped resources allowing long-lasting transformation to occur.
Traditionally, a hypnotherapy session will begin with you and a practitioner talking through what you want to achieve and the methods by which you want to achieve them. Then, your hypnotherapist will lead you into a deeply relaxed state at which point they will make certain suggestions to you which align with the goals you have discussed. Finally they'll gradually take you out of this trance so you can go about your day as normal - though lots of people say they feel pretty blissed out.
Hypnotherapy can be used to achieve a number of personal goals including anxiety, insomnia, quitting smoking and self-love. And to demonstrate just how good hypnotherapy can be at giving you a good old dose of self-lovin' Avatar's Jamie Flatters has cooked up something special for you: Hypno.
Hypno is a 30 minute film, which you can watch below. It was written and informed by hypnotherapist Michele Occelli which can serve as a delightful introduction to the practice and what it can do. The film, which includes Jamie floating around CGI scenes of space, nature and colourful landscapes, offers the audience visual and aural hypnosis and includes breathing exercises to help induce a trance-like state.
Jamie's voiceover encourages you to visualise and experience a closer relationship with yourself, nature and the world around you, helping you sit at peace with who you are. No over-striving, no self-critique, no comparing yourself to others, just the stillness and tranquility of self-love.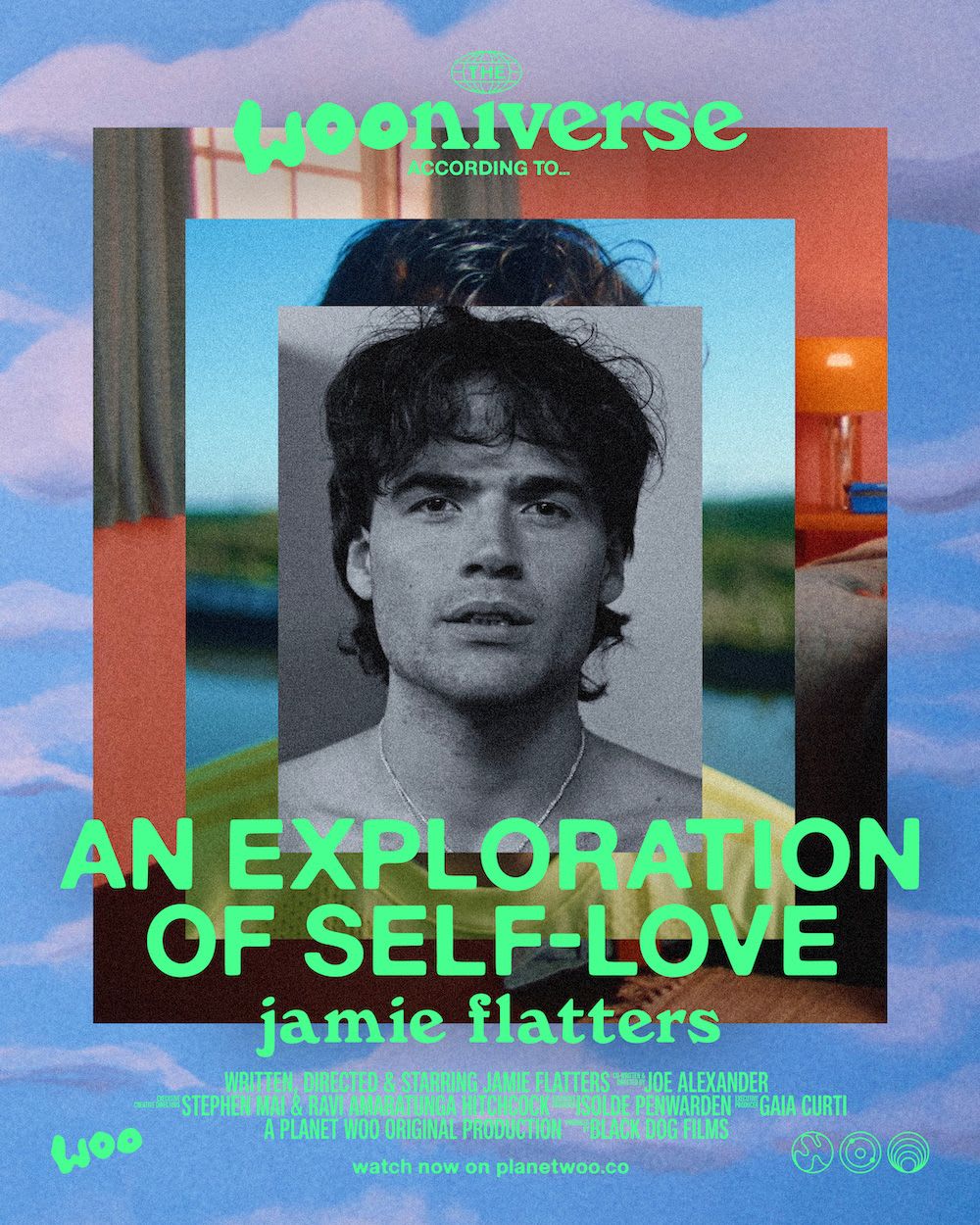 Welcome to THE WOONIVERSE ACCORDING TO… Jamie Flatters. In this liminal space, we provide an individual a chance to reflect through creativity how to harness their own power to make a positive change in the real world around them. This time around sees Jamie and some of our writers reflect on the idea of self-love and what it means to them. There's even a relaxing hypnotherapy session if you're struggling yourself.