Harri's AW23 presentation was an inflatable dance party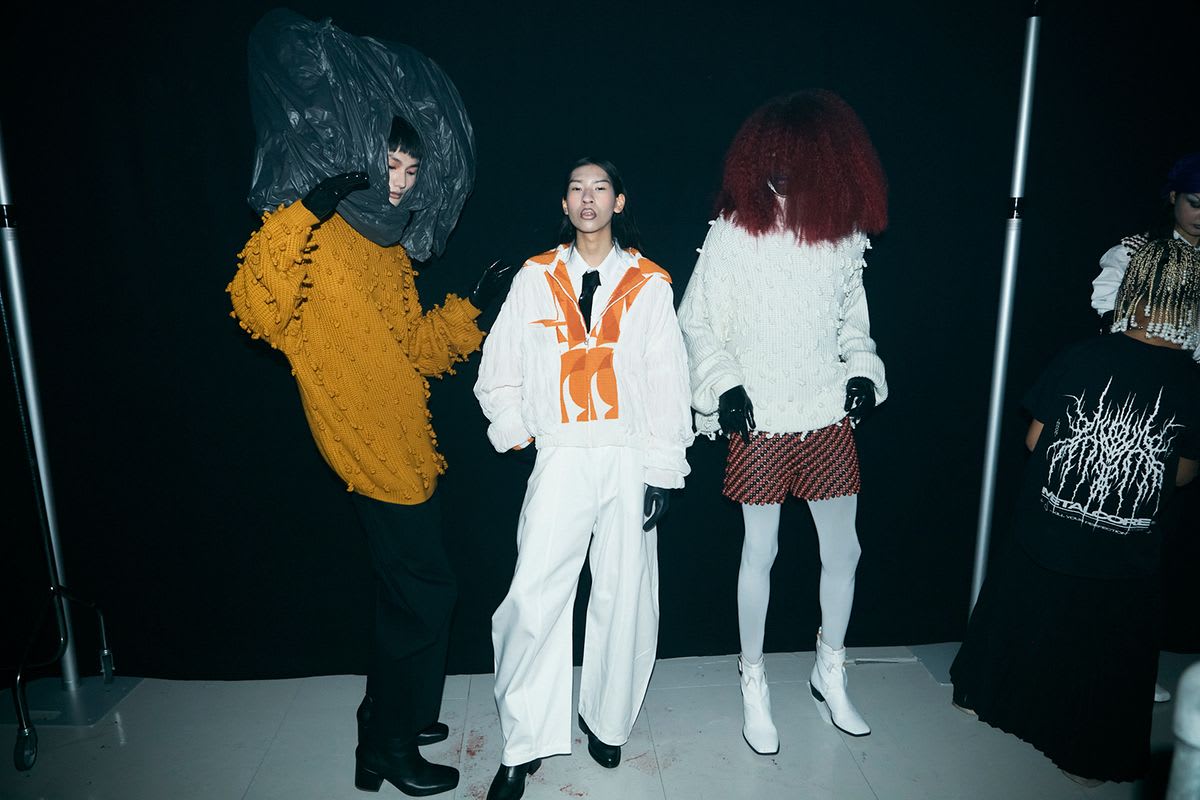 The designer's second London Fashion Week presentation celebrated lightness, liberation and play
image courtesy of HARRI
words Sophie Lou Wilson
How can you move in that? So goes the question when designers subvert traditional, streamlined silhouettes in favour of taking up space. It's a question that Indian-born London-based designer Harri is often asked in relation to his extraverted, inflatable designs. When Sam Smith wore one of his balloon shaped creations to the BRITs earlier this month, we got our answer and the video was memed instantly. Someone replaced the audio with *Spongebob'*s Squidward walking sounds and others added captions like "me sneaking snacks into the movie theatre."
Clearly, it wasn't an outfit for everyday wear – just getting through doorways would be a struggle. However, this season Harri's presentation, a series of performances in Old Selfridges Hotel's NEWGEN space, proved that his inflatable designs can be as agile as they can be amusing. The presentation opened with a single model seated in the centre of the room wearing a white shirt and curvaceous balloon trousers. They started to dance in their seat as more looks emerged and circled the space.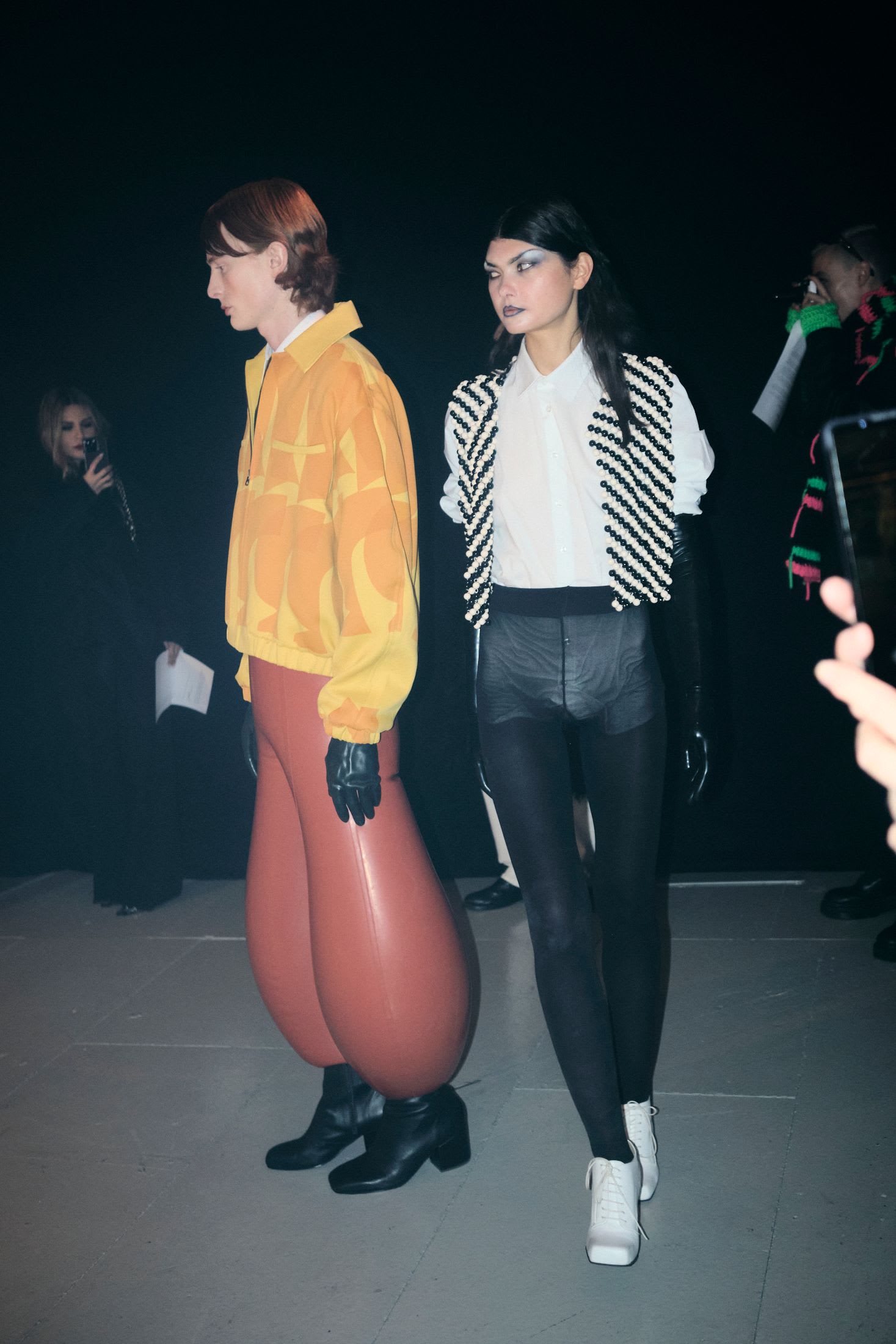 Image courtesy of HARRI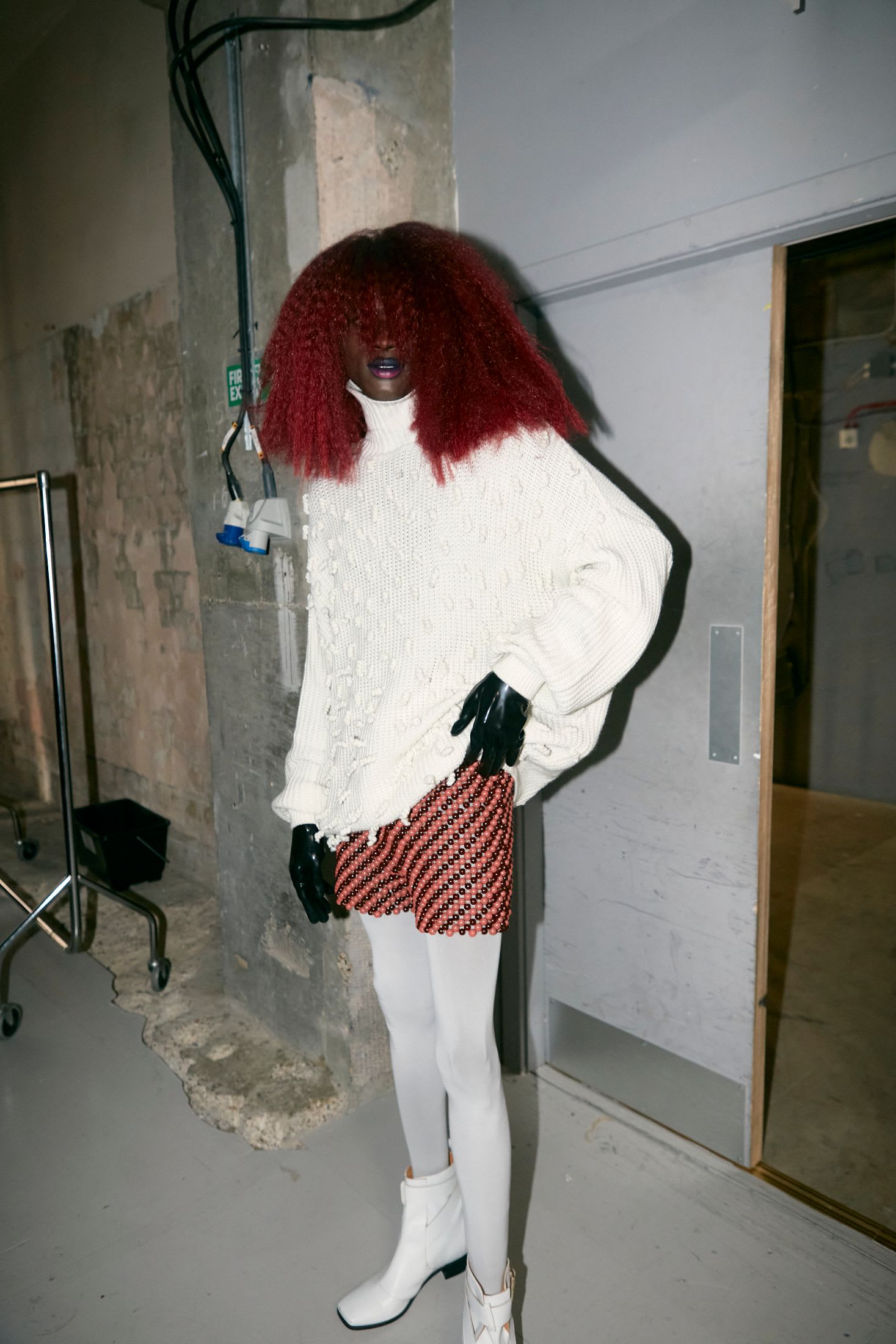 Image courtesy of HARRI
The collection was both international and collaborative, celebrating Harri's Indian heritage and global approach to the creative process. Pieces were crafted in Southern India as well as in northern Indian cities Jaipur and New Delhi. Meanwhile, the presentation was curated in collaboration with Nigerian stylist and creative director KK Obi and soundtracked by musician and composer Sarathy Korwar's Utopia Is A Colonial Project.
The clothes explored the boundary between garments and wearable art. "Is fashion art?" is another tireless question posed to designers. Here, rather than answering it, Harri suggested that, when it's fun, the question is largely irrelevant. Inflatable latex trousers came in white, red and black as well as green and white stripes, bringing to mind kids play areas and bouncy castles.
Elsewhere, latex took on darker associations, refigured into loose black trousers, vests for layering or fetishistic long black gloves and coats. Beaded skirts, vests and jackets plus colourful printed jumpers and jackets were some of the more wearable offerings, but they still maintained a lighthearted sense of play. Even if you wouldn't wear Harri's inflatable designs day to day, you can't tell us you're not tempted to reach out and touch them. It's what your inner child would want.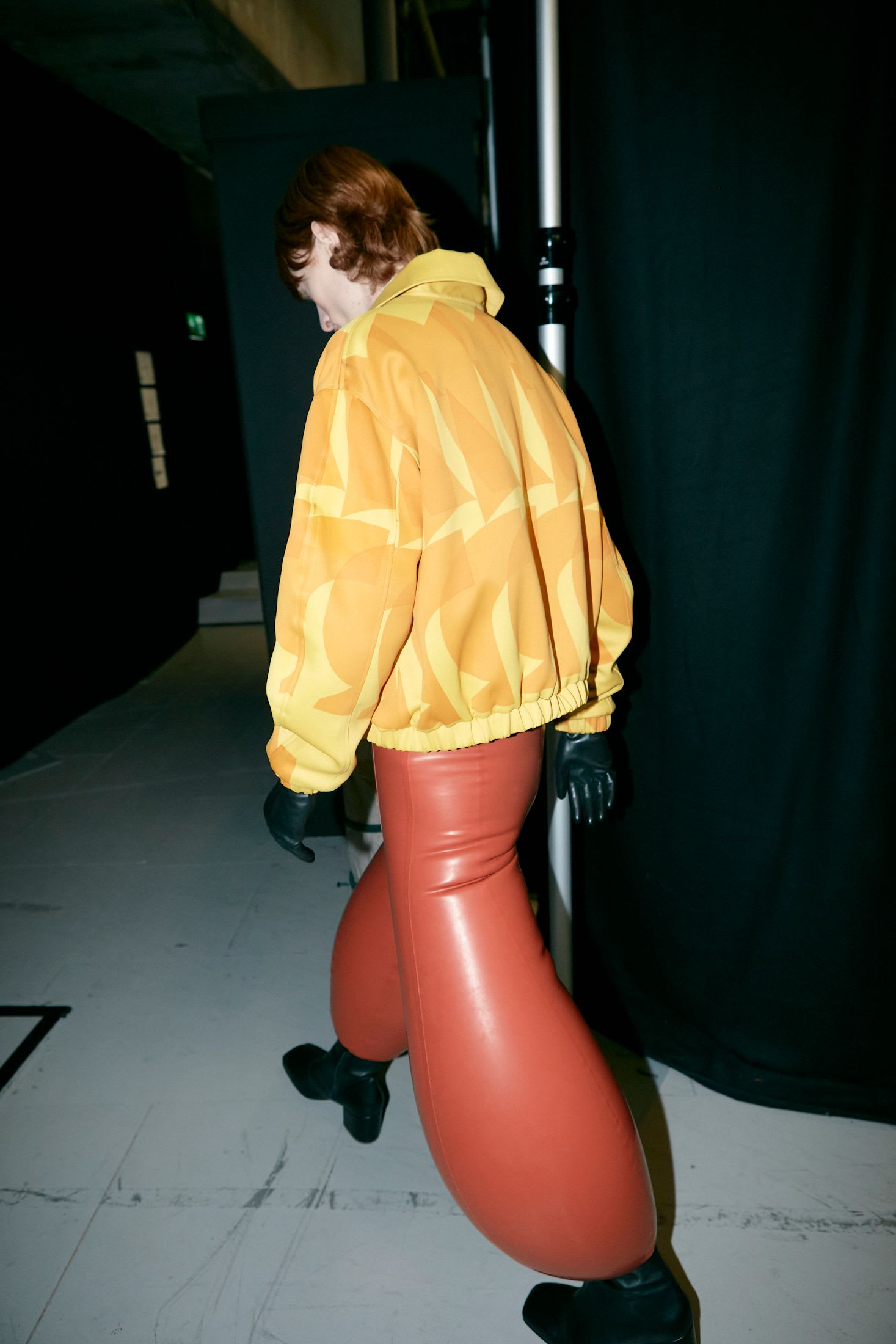 Image courtesy of HARRI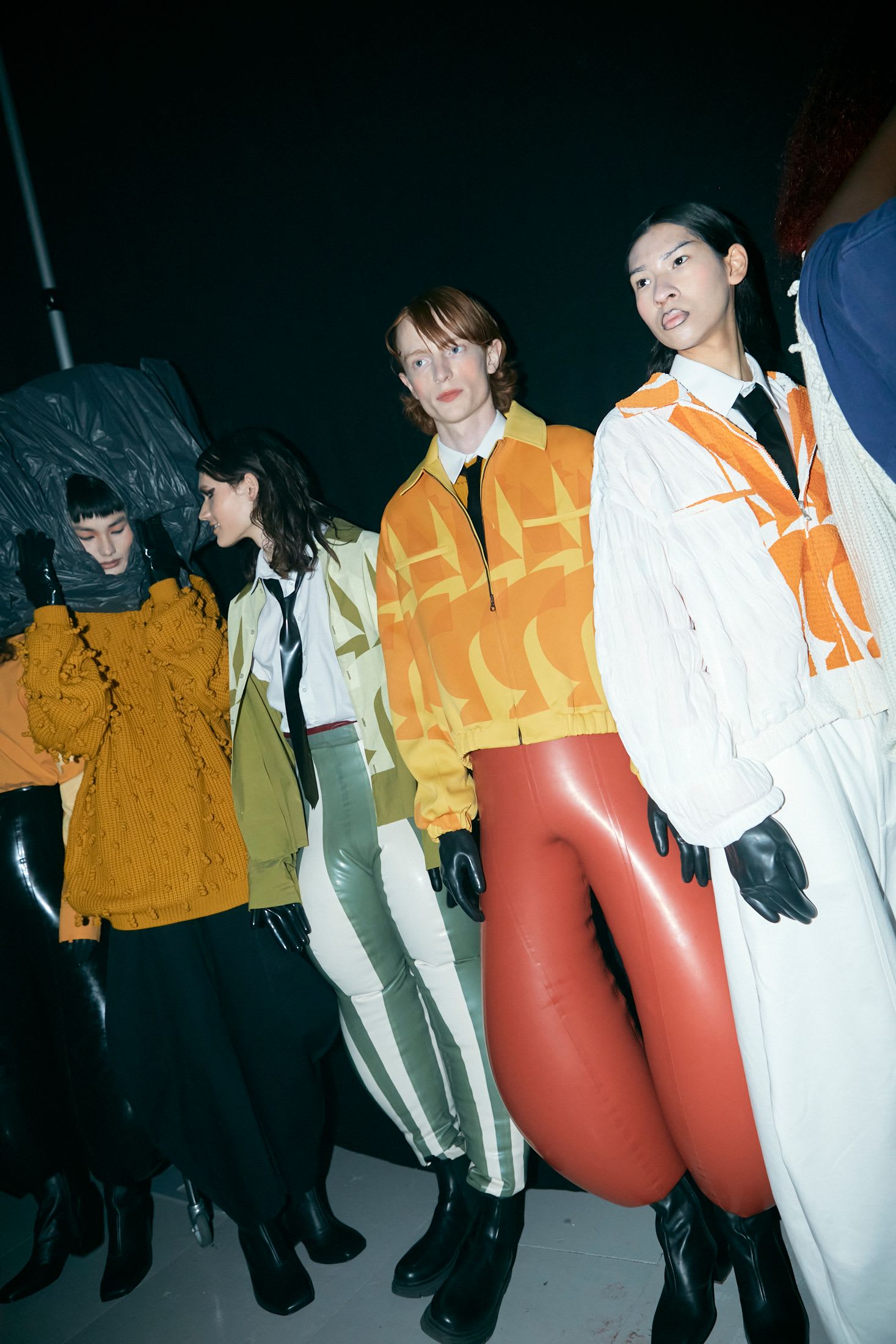 Image courtesy of HARRI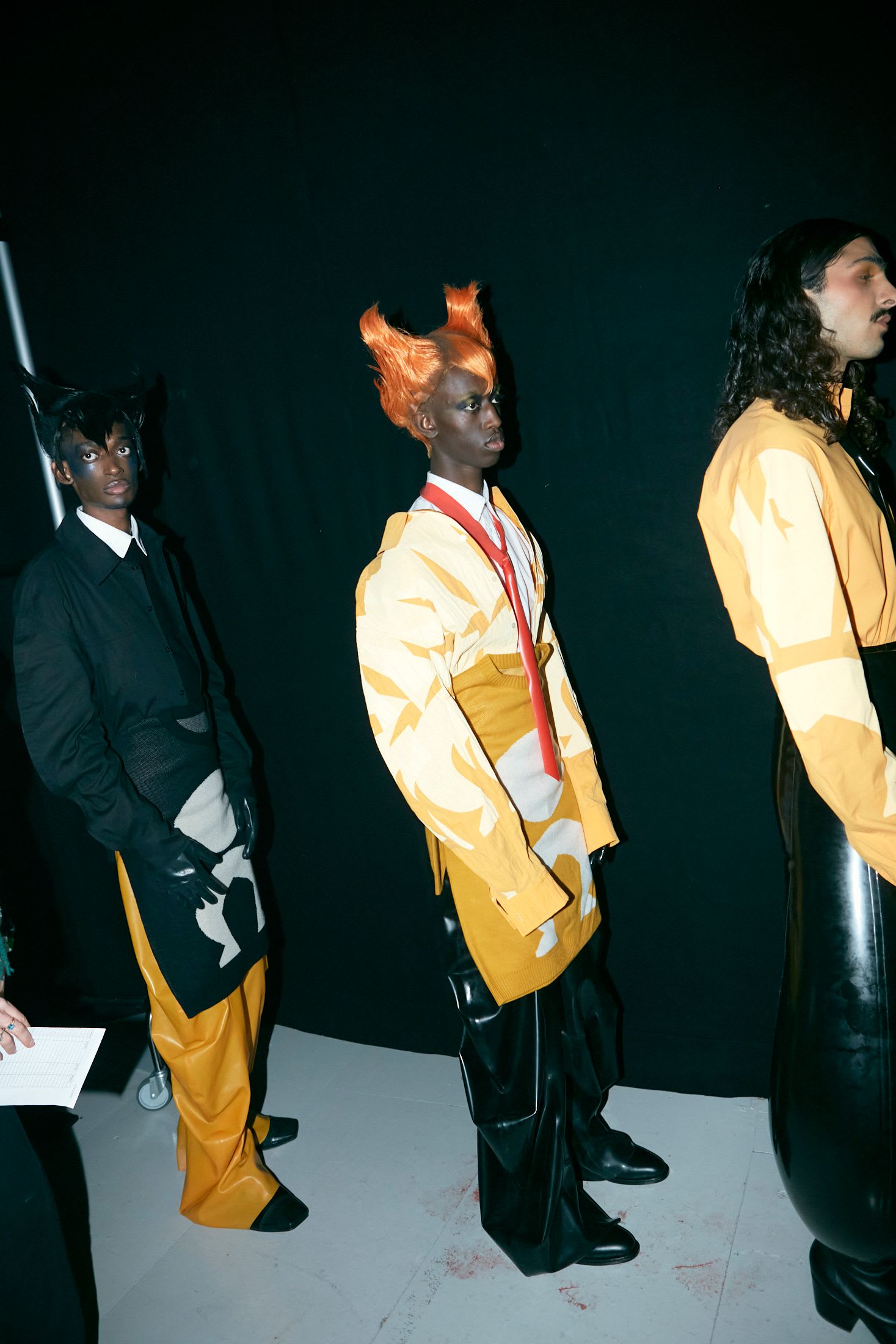 Image courtesy of HARRI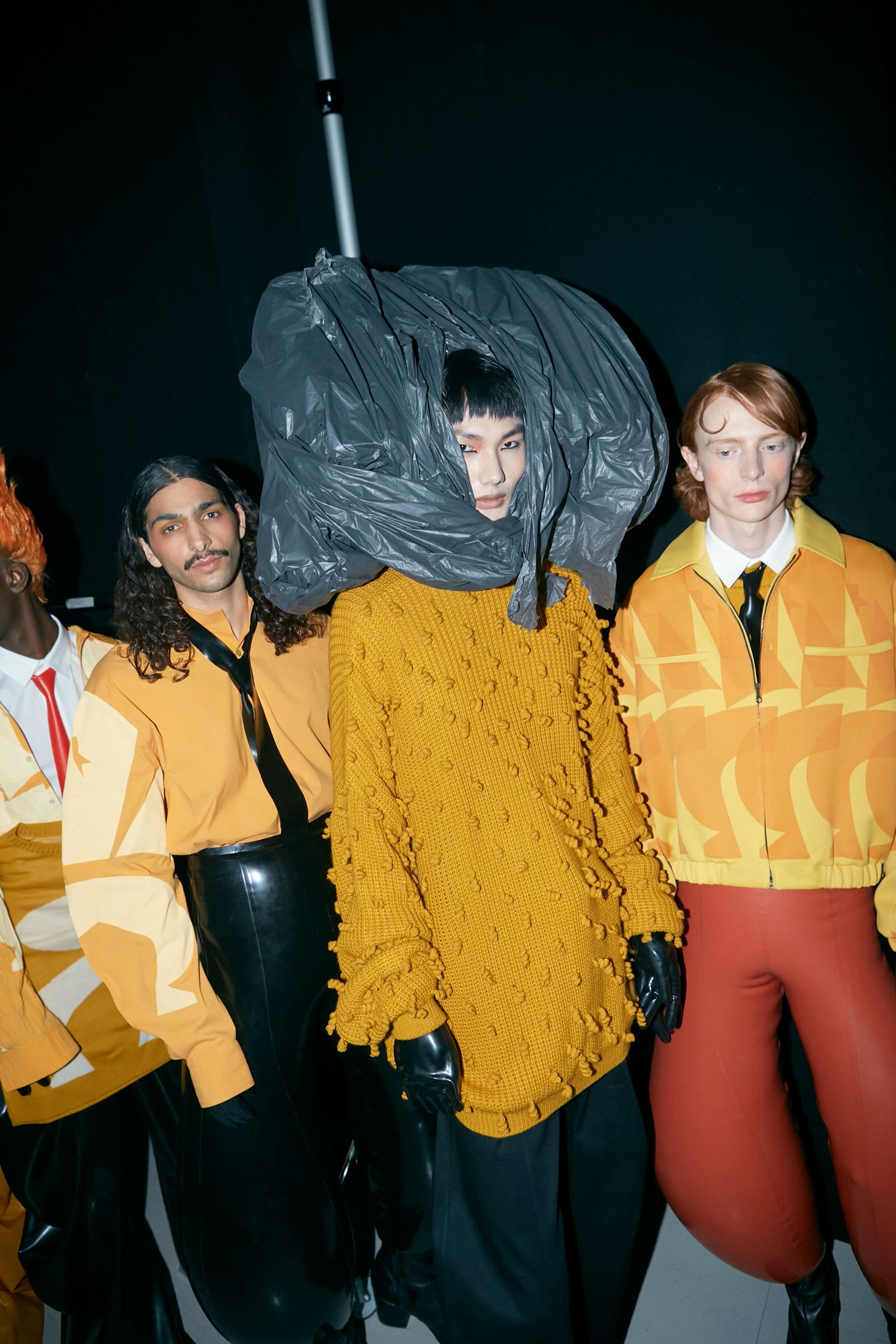 Image courtesy of HARRI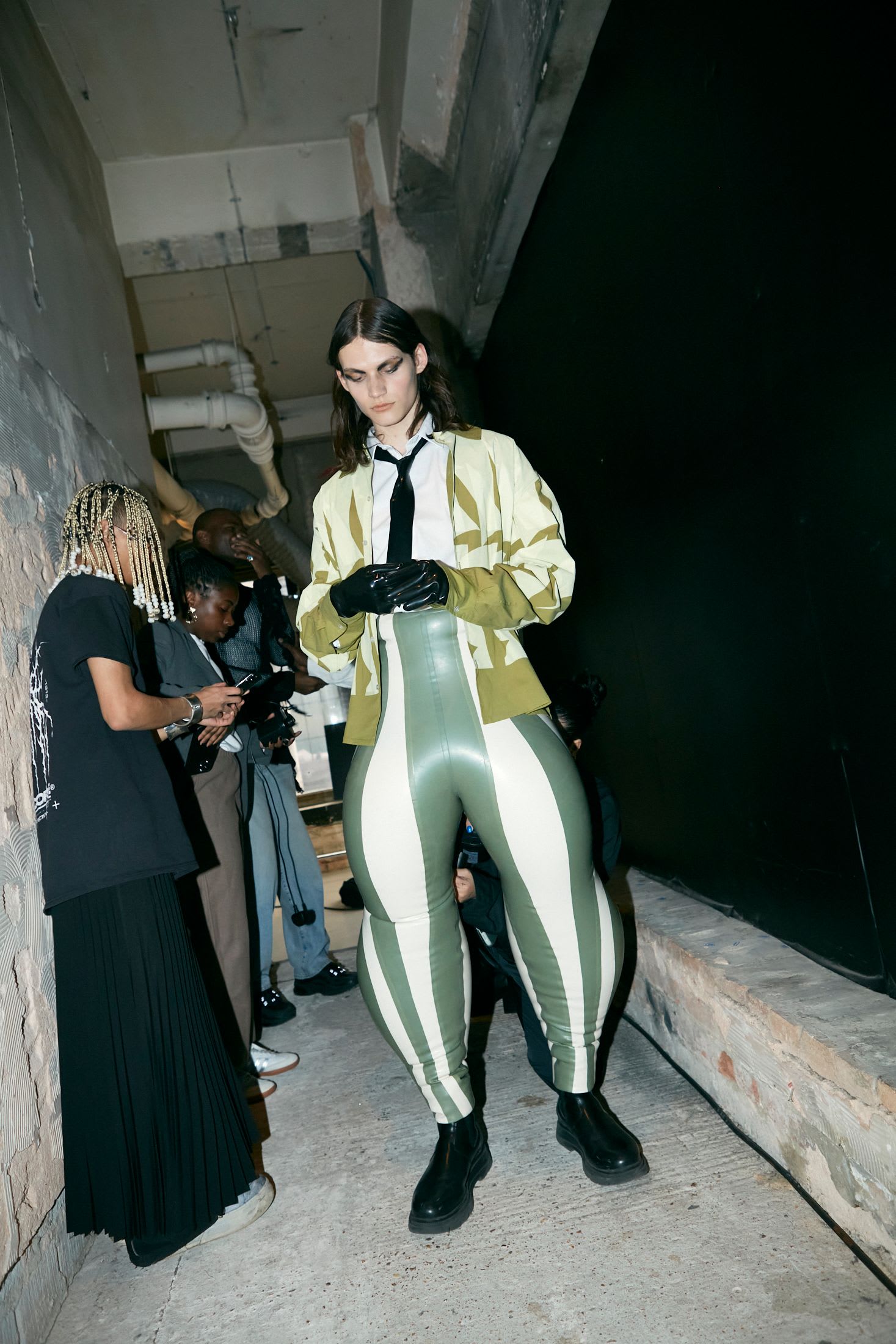 Image courtesy of HARRI