Halle Bailey: the multi-hyphenate with a whole new world at her feet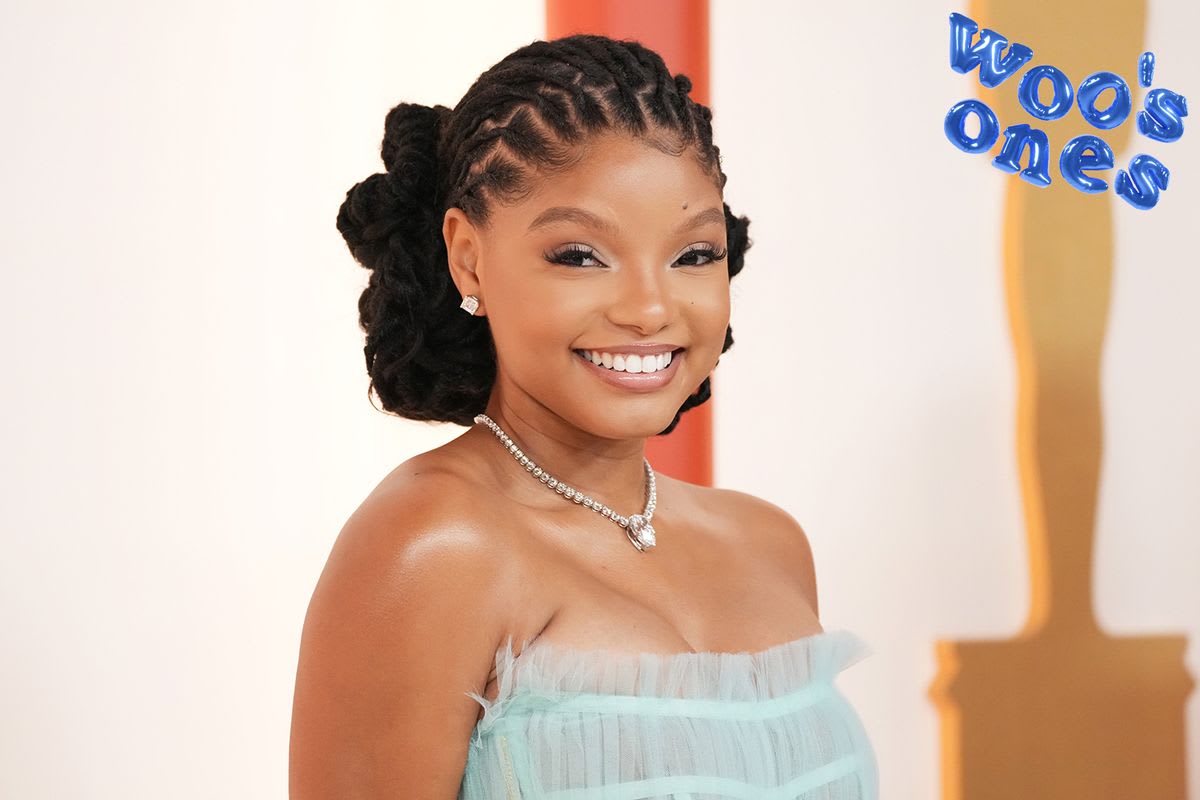 Platformed by Beyonce as a teen, Halle Bailey's upcoming turn in The Little Mermaid is just the start of her next chapter
image Kevin Mazur/Getty Images
words Sophie Wilkinson
To celebrate our first birthday, woo has curated a list of our ones. The people in our wooniverse who are redefining fashion, music, clubs, culture and much more.
For Halle Bailey, who's about to bring Disney classic The Little Mermaid to life on the big screen this summer, things are on the up and up. It all started back in 2013. Halle and her sister Chloe, under the simple name of Chloe x Halle, were busy spending their spare time uploading videos of them singing covers to YouTube. While Chloe had a deeper, more mature voice, Halle's characterful voice had a flavour of its own.
Aged just 15 and 13, the duo's performance of Beyonce's "Pretty Hurts" got the attention of not only the big wide world but of Queen Bey herself. As one of very few acts signed to Beyoncé's record label Parkwood Entertainment, Chloe x Halle were so young that the legal papers had to be filed to the Manhattan Supreme Court in order to get the deal signed off.
As well as releasing their own songs, Chloe x Halle began to divert their talents to other avenues. Both starred in Grown-ish, a spin off of Black-ish all about a family of children on the cusp of adulthood about to make their way in the world. From there, Chloe x Halle have sung the American national anthem at the kick-off of 2020's NFL season, garnered themselves a bunch of Grammy nominations and now, well, Halle's in a whole new world. After their performance of Donny Hathaway and Roberta Flack's Where Is the Love at the 2019 Grammys, Halle's vocal contortions and delivery caught the attention of producers behind The Little Mermaid and she was asked to audition as a result.
you are missing out on some content here because you rejected our cookies. want to change that?
Taking the title role in Disney's live action remake of the 1989 classic, Halle's embodiment of Ariel already means huge amounts to so many Black women and girls all around the world. She's the first ever Black live-action Disney princess and although the casting received backlash from a hateful minority, the viral videos of young Black girls reacting excitedly to the trailer were a clear indication that Disney found in Halle the perfect Ariel.
Further to The Little Mermaid, Halle's due to star in the remake of another huge film of the 1980s. This one, a 2023 remake of The Color Purple , is less about a mermaid trying to make it on land and more about the legacy of slavery, inherited trauma and abuse of all kinds in the early 1900s American South. It's based on the 1985 film that itself was based on the 1982 book by Alice Walker and Halle is set to play the young Nettie.
Unsurprisingly with her slick style, Halle's also tried her hand at modelling - most notably for Gucci. NBD!
Get to know all of woo's ones here.