Christmas tunes are for lover girls: just ask Gen Z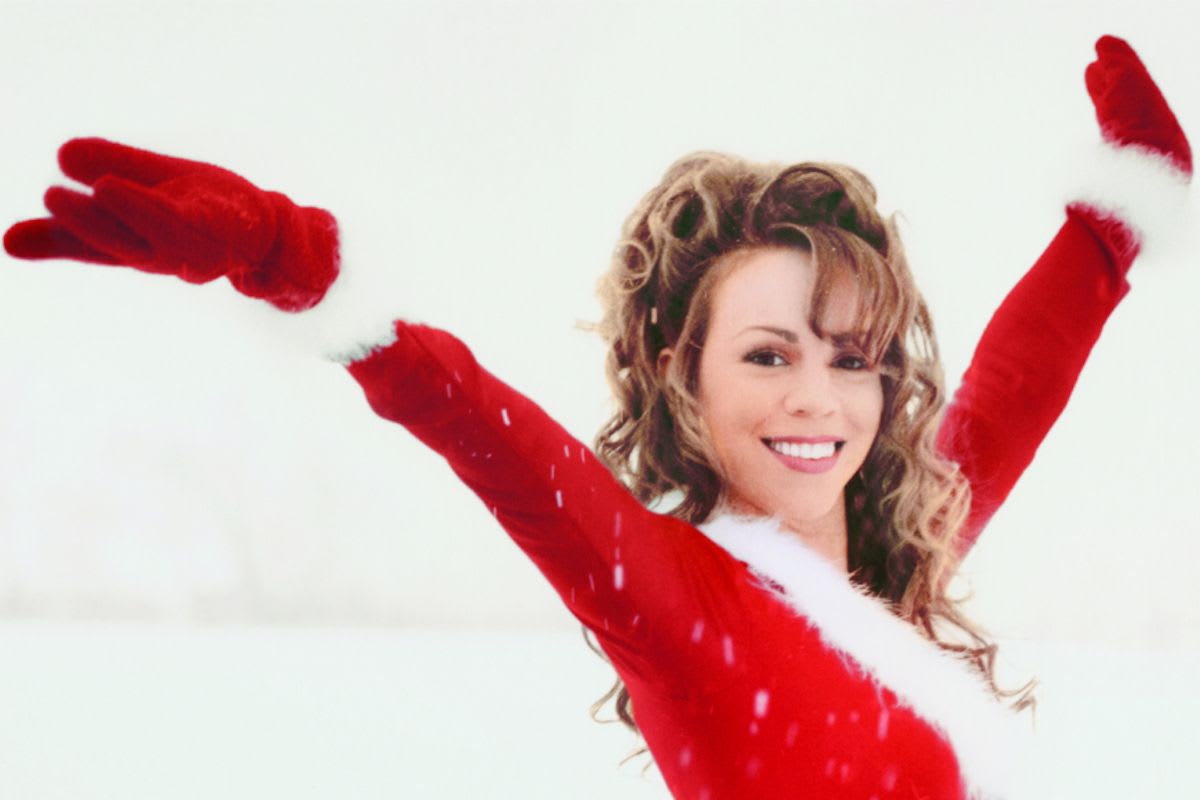 ...but we've got an anti-romance festive playlist to soundtrack your NYE antics
It's officially Betwixtmas, the hazy, multi-day blur between Christmas Day and NYE when we're living off a diet of turkey dinner leftovers and we struggle to know quite what date it is. The soundtrack to this festive purgatory? Naturally, it's still the very same Xmas jingles that have been on repeat for at least the past month, following us around every shopping centre, party or coworking space.
And while we love Mariah Carey's yearly victory lap (get that coin babe), at this point in the year we're in desperate need of some new musical stimulation. Something to help us cross the finish line of 2022, but still make us feel season-appropriate as we waste away in our reindeer jumpers and paper party hats. Well, luckily for us, there's a new wave of Christmas bops to keep us going while not breaking up the cosy, festive atmosphere - and they're coming courtesy of Gen Z.
you are missing out on some content here because you rejected our cookies. want to change that?
Yep, a new wave of artists including Sabrina Carpenter (A Nonsense Christmas), Remi Wolf (Last Christmas/Winter Wonderland), Lauren Spencer Smith (Single On The 25th) and Maisie Peters (Together This Christmas) have tried their hand at crafting a festive banger this year - and we can't help but notice a recurring theme. Whether these musicians are singing about hookups beneath the mistletoe or desperately wishing to spend the big day with their most recent romantic obsession, they're giving us love songs with a snowy filter.
Take Carpenter's X-rated crack at the wintery tune. With lines like "You'll be Santa Claus and I'll be Mrs/ I'll take you for a ride, I'll be your vixen," she channels the spirit of original saucy XXXmas tune "Santa Baby". But this time, rather than direct the song at some imaginary Mr Santa, she's singing to a lover - someone she wants to spend the rest of the holidays with, who knows the track is just for them.
you are missing out on some content here because you rejected our cookies. want to change that?
And Peters, while taking a more PG approach to the festive tradition, also doesn't hold back when it comes to the scope of her midwinter romantic fantasy. From a gradual buildup courtesy of "lovers on the cobblestones" and a silent yearning to spend the big day with that special someone, she crescendos into a grand gesture at a train station as she successfully gets her Christmas wish; "We collide, I hear violins/ I kiss you and the choirs all sing/ Merry Christmas everyone".
Yep, if these songs - or Remi Wolf's recent, lovelorn reimagining of Last Christmas - are anything to go by, the Christmas song really does belong to lover girls: the hopeless romantics and serial monogamists who dream of picture-perfect romantic love. After all, what would you expect? Whether it's festive aughts rom-coms like Bridget Jones, Netflix's merry-go-round of Christmas relationship romps like Falling for Christmas or even OG Xmas tunes like East 17's Stay Another Day, we've been in our feels since we cracked open the first window in our advent calendar.
Anti-romance NYE bops
Whether you're allergic to soppy love songs or just aren't super interested in dating atm (or ever), all these Xmas love songs can begin to grate. That's why we've pulled together a list of the best festive tunes to blast at your NYE party that make zero mention of goo-goo eyes over dinner or star-crossed lovers. From Lil Nas X to Ayesha Erotica, queue these tracks to help you celebrate the single life as we enter 2023.
Groovy Xmas - Linda Lindas
Mood for: Telling your little brother that Santa isn't real
Our fave lyrics: "Free tamales every day for weeks / Grandma leaving lipstick on my cheeks"
HOLIDAY - Lil Nas X
Mood for: Spiking the festive punch
Our fave lyrics: "I can't even close my eyes / And I don't know why, guess I don't like surprises"
Sound of the Underground - Girls Aloud
Mood for: Pre-drinks before heading to your town's only gay bar
Our fave lyrics: "Chain reaction running through my veins/ Pumps the bass line up into my brains"
All I want for Xxxmas - Ayesha Erotica and Slayyyter
Mood for: Pithy comebacks while you're feuding with your cousin
Our fave lyrics: "Merry Christmas you filthy animal"
you are missing out on some content here because you rejected our cookies. want to change that?