Gabar is bringing aromatherapy into the beauty space, and that's just the beginning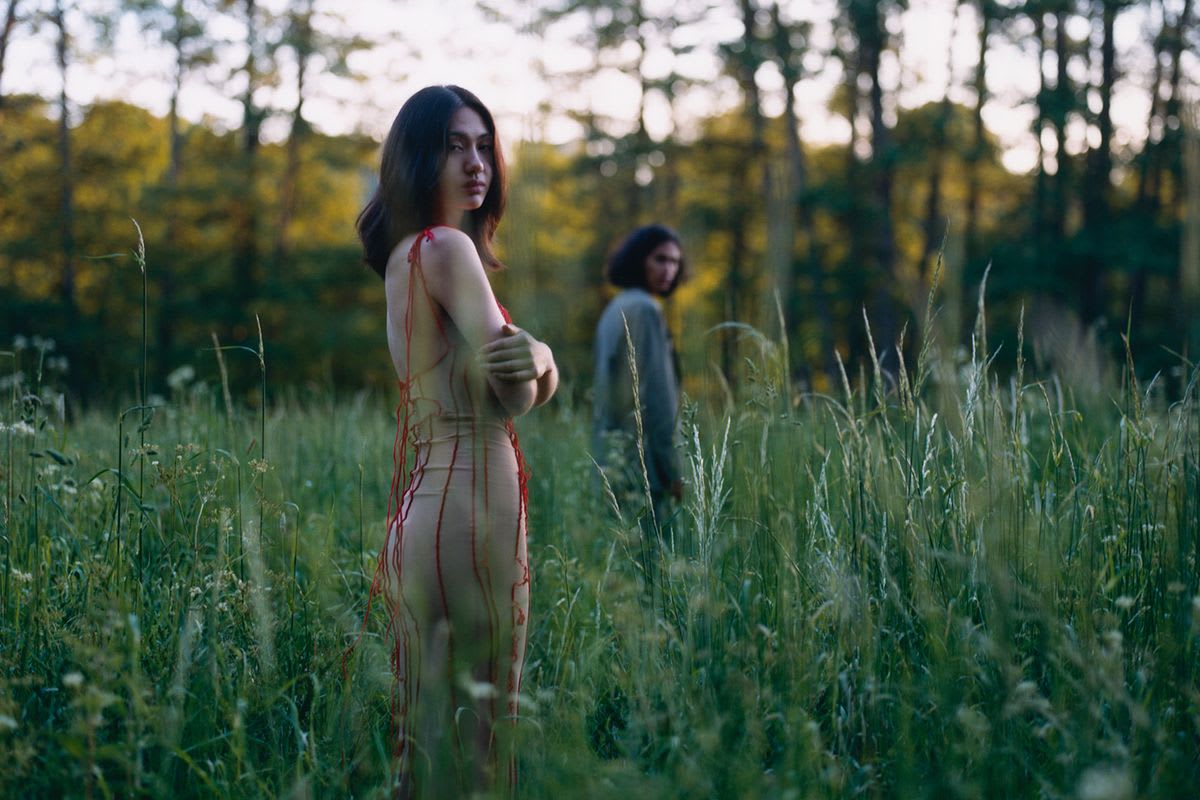 Smells good. does good: Gabar is on a mission to redefine the beauty and wellness spaces
image Gabar
words Rhys Thomas
Gabar is a brand born in Myanmar, South East Asia. The word means 'world' in Burmese. They're on a mission to provide people with "tools and rituals to help us access the present and nurture moments of calm, quiet and contemplation to re-discover who it is that we really are". Gabar does this through beauty products that blend both high quality formulations with aromatherapeutic properties.
Like most new and unique projects – Gabar started in lockdown. It started with a conversation between two childhood friends, Phway and Susan. The co-founders both grew up in Myanmar but left in their late teens, and between them have lived everywhere from New Zealand to England since.
With backgrounds in finance, beauty and wellness spaces the two friends re-connected on their passions and realised they had an idea that others hadn't yet had. They wanted to create a brand which went a step beyond the norms – for example, what if we make a great fragrance, but that fragrance also has aromatherapeutic qualities. Initially, they started with three fragrances: float, ground, and swim.
"We had a very strong idea of each mood of the fragrance, they are tied to three different locations and visuals which evoke those places, but each one is also a concept of what it means to be mindful."
For instance, Phway explains that Float comes with the idea of submerging and then lying in a body of water in the placid lakes of Inle, Myanmar. "It's calming, and we see it as an attempt to slow down". The scent includes bergamot, violet leaf, and amber. All of these are known in the aromatherapeutic world to help with stress and anxiety.
"Ground is inspired by the ancient capital, Bagan", for Phway and Susan it is a reminder of home and "being super rooted to the earth and those around you." The scent includes notes of saffron, fig, and sandalwood. And swim is "born from the jungle region of Hpa-An, Myanmar. It's a lot more to do with motion, being in flow and feeling involved in things you love." The scent here includes notes of blackcurrant bud, green tea, wild fig, and oud. In each case, it smells great, and it does great. The face and body oils will carry the same ethos. "Aromatherapy still has a lot of research to do, but we make sure we stick to what is known – and in other places, what is intuitive." Phway adds.
Gabar is keen to make sure the buying experience is as holistic as the thought and care put into the product. The packaging is meticulous and beautiful, their visuals too. Phway studied art history in university, and says "we are inspired by visuals that show a calming new world". But more than that, is the Gabar for Myanmar initiative they have set up. "10% of our yearly profits go back to a charity called Prospect Burma. They're a UK and Myanmar based organisation helping young people to gain higher education and skills in the country." The idea being this will then help these people to gain the skills to help to rebuild their community.
"Eventually, we want to develop The Gabar Foundation, to take these initiatives even further and to do bigger things. We're technically a luxury brand. We come from a pretty impoverished country, it feels natural to give back." Phway cites Patagonia as a huge source of inspiration when it comes to brands making good things that have multiple purposes and care for the planet. "You can be environmentally conscious while doing something special" she says.
Having only launched officially in 2021, and stocking five products, Gabar is a small brand on a huge journey.
You can discover some of their products here.
*Products are selected independently by our editors from the woo online store, a carefully curated platform for feel good fashion, beauty, wellness and lifestyle, as well as externally. *