Fun and feel-good non-alcoholic drinks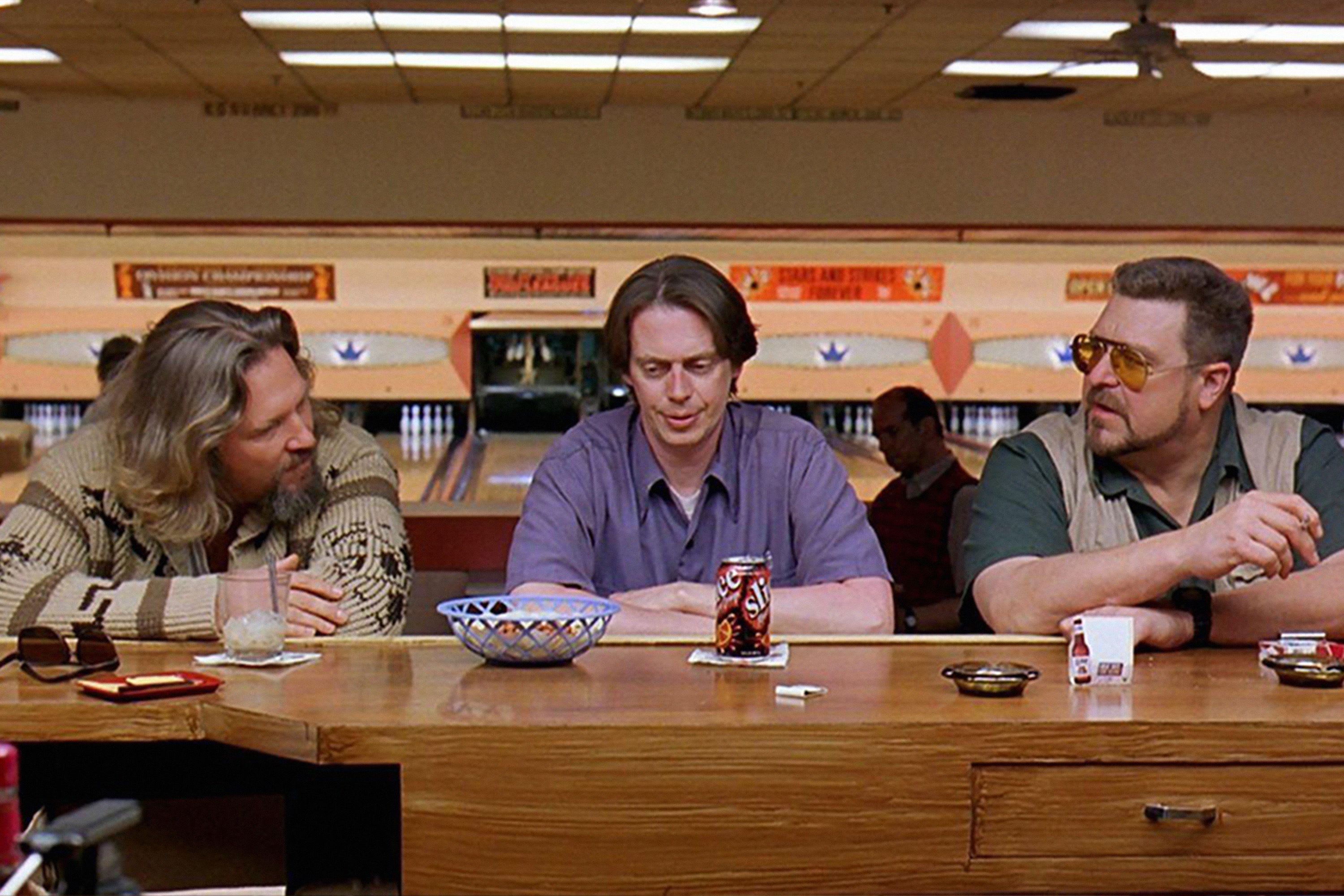 Good vibes, zero hangovers (and other regrets!)
image Gramercy Pictures, PolyGram Filmed Entertainment
words Rhys Thomas
You're standing on the stairs talking to the person who is on their way to the bathroom, you can hear music coming from the lounge while faster music thumps from the bedroom that passersby are wandering into. You're feeling light and easy. Loose and relaxed, euphoric and elevated, there's a little warm whirring in your head. It feels good. All is calm and controlled, you haven't had a drop of alcohol. So you know you'll also be feeling fine tomorrow. But at the same time, you are a little elevated. Drugs? Not exactly, at least nothing illegal, nothing unregulated, no, it's something (future) you decided to buy to improve your night out, after reading the below.
See, there's a world beyond water and wine these days. It's not just boozed up or stone-cold sober, there's grey areas, states of mind are fluid. Literally. It's in the water, or the seltzer, or the whatever liquid you decide to mix it with. For the future is adaptogens, natural botanical mini-highs, and other aliments that don't affect the body in the way alcohol does. Mind altering, but new. Plus, these all happen to be as delicious as they are effective.
In control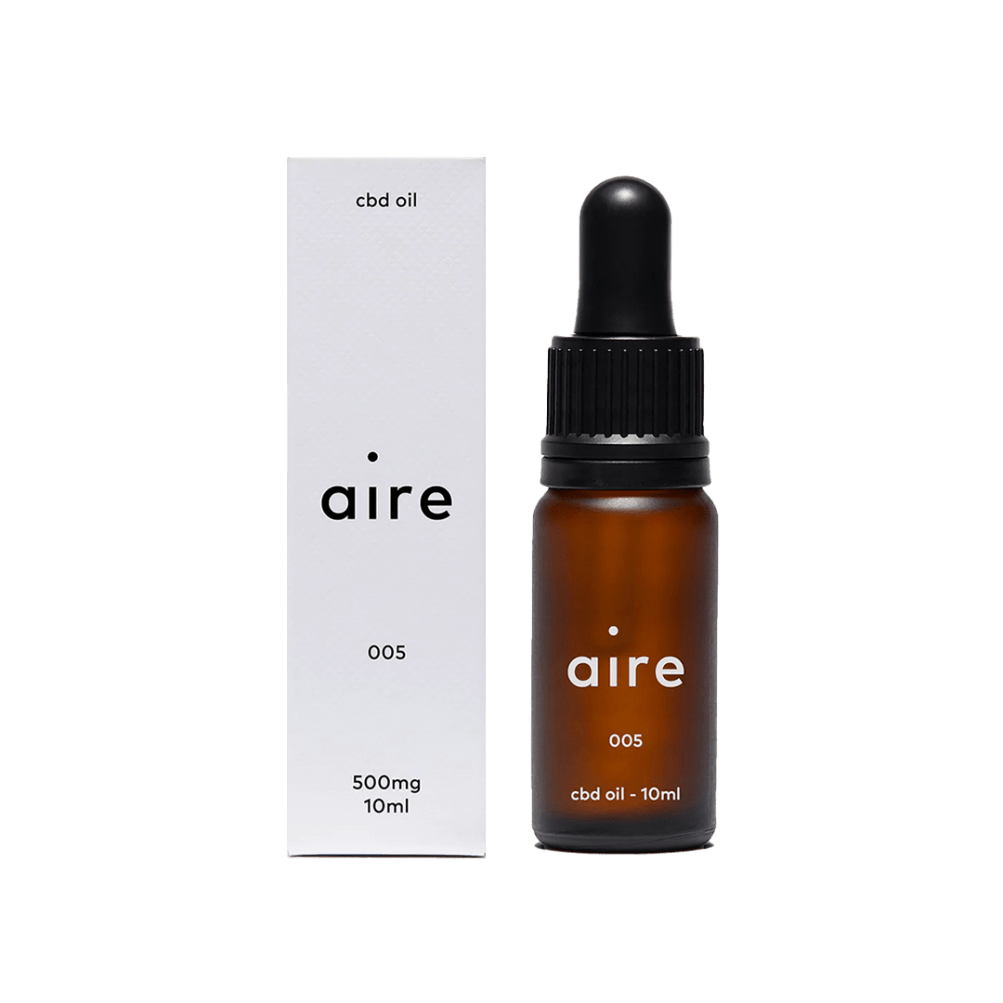 005 — 5% cbd oil
aire
£34.99
This little bottle of fast-acting CBD from aire is ideal for those nights where you just want a little bit of calmness in your life, the proverbial edge taken off. The 5% option is great for people who are new to, or have a low tolerance for CBD. There's about 2.5mg of CBD in each drop which allows you to really control your dosages. The sleek design and pipette make carrying the oil out and about very easy, too.
Convenient sippers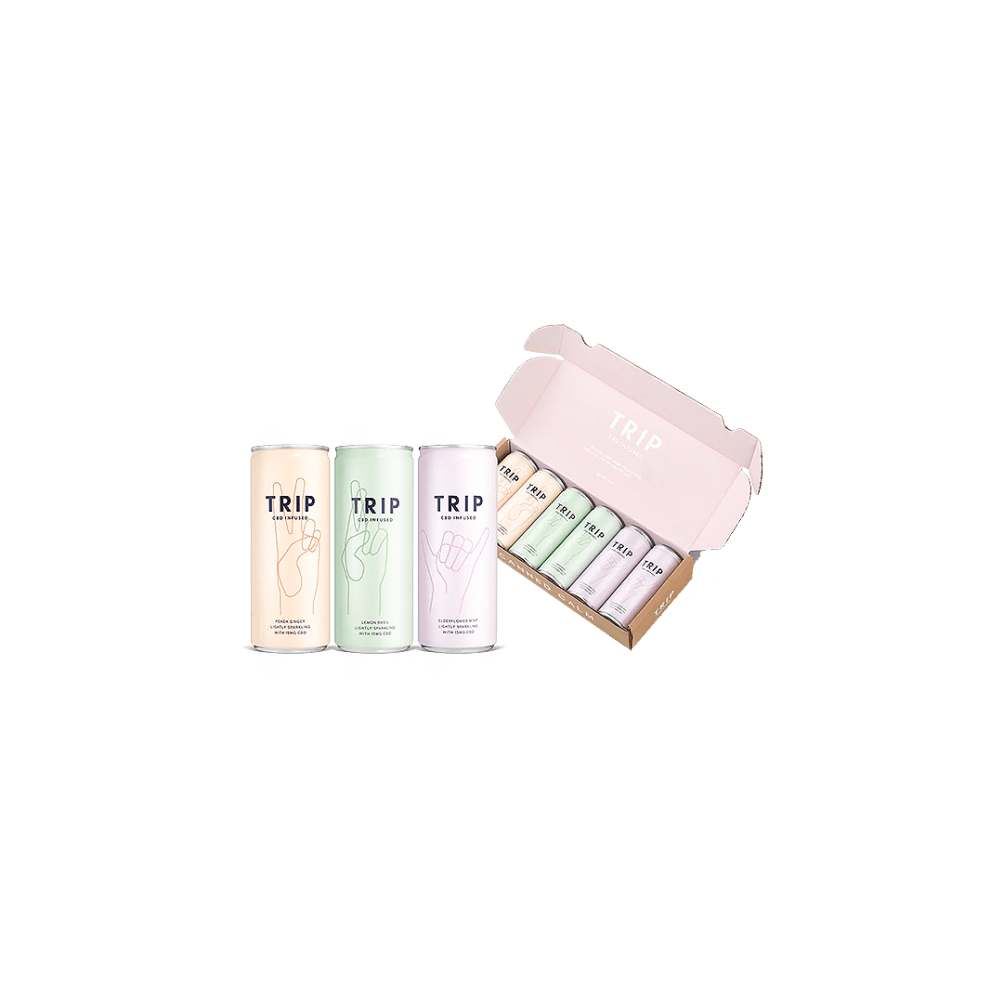 Mixed pack Trip CBD drinks
Trip
£14.00
One of the most difficult parts of not wanting to drink but wanting to remain sober is finding something to sip on, especially if you're at a BYOB. Fortunately, these CBD-infused drinks offer a sophisticated option. With flavours including Elderflower Mint, Peach Ginger, and Lemon Basil, you're getting drinks that both feel grownup, and look like any other can of pre-mixed liquids. Each can also contains 15mg of CBD along with other adaptogens including L-Theanine and lemon balm (which help people to reduce anxiousness), energy-giving ginseng, and soothing chamomile.
Alcohol-free fuzziness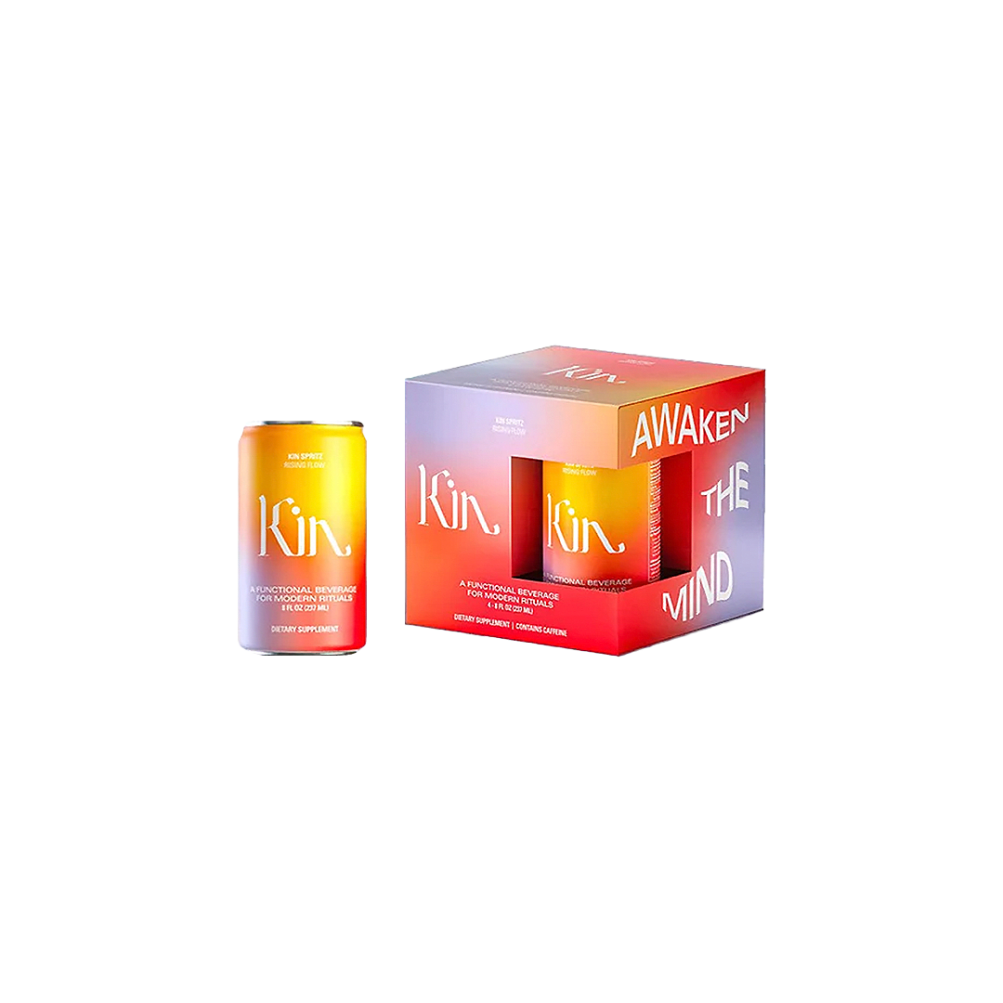 Kin Spritz
Kin Euphorics
£44.00
Kin Spritz, co-founded by Bella Hadid and Jen Batchelor make ready-to-sip euphoric drinks. And if you're looking to have the buzz of a night out without the ethanol, this might be the alcohol-free fun you've been looking for. Packed with adaptogens including mood-boosting GABA, L-Theanine, Caffeine, and 5-HTP which is known to boost serotonin levels, the brand says "it awakens the mind, uplifts your mood and is a perfect complement to your mid-day slump as it is to your social hour." It tastes of hibiscus and citrus, with a ginger kick and reviews show customers report subtle but noticeable effects.
A powerful tinnie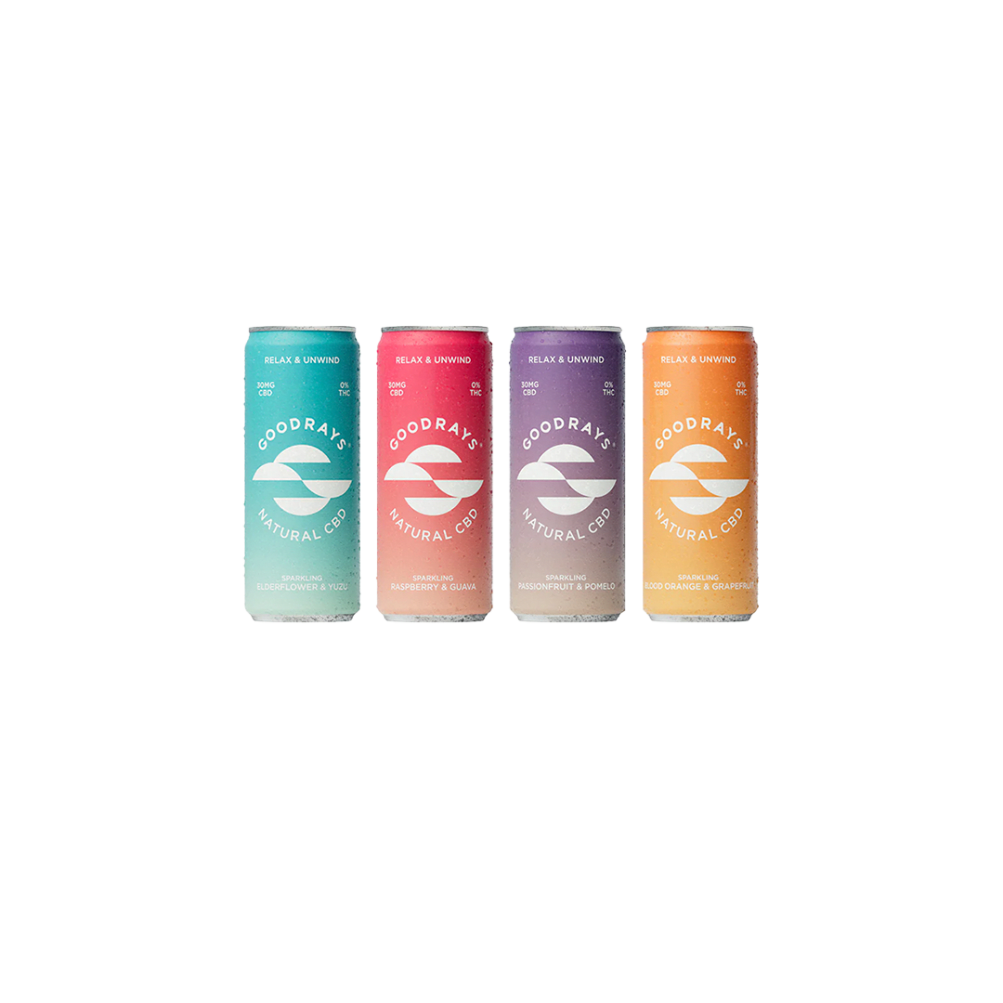 The Goodrays 4 Flavours Mixpack
Goodrays
£29.95
Goodrays pre-mixed CBD drinks come in a variety of flavours. From passionfruit and pomelo to elderflower and yuzu (to mention just two of them) you'll be sure to find your favourites with this multipack. Flavours aside, each drink comes with a whopping 30mg of Colorado-grown CBD, along with feel-good favourite Vitamin D. This makes the drink one of the most premium (and strong) CBD drinks on the market. Ideal if you really wanna get tranquil from time to time.
Pure vibes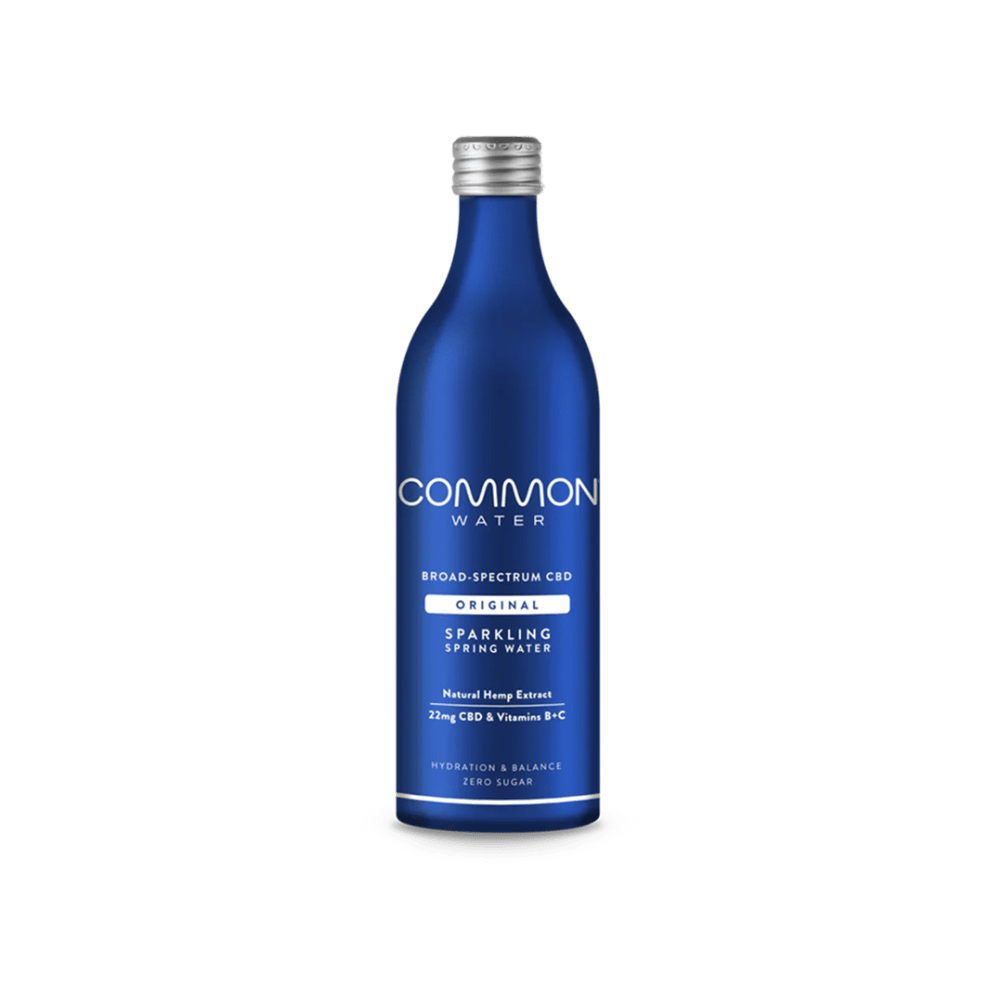 Original Sparkling Water
Common Water
£14.00
Despite the name, there's nothing common about Common Water. In fact, there's something in the water – A patented broad-spectrum CBD formula, with added B + C vitamins to provide hydration and restore balance. This option is perfect for those who want water with an edge, and have a certain cordial they'd like to mix their alcohol-free drink of choice with. While we'd suggest the four pack initially, you can also get a 24-pack of Common Water.
You won't spill this tea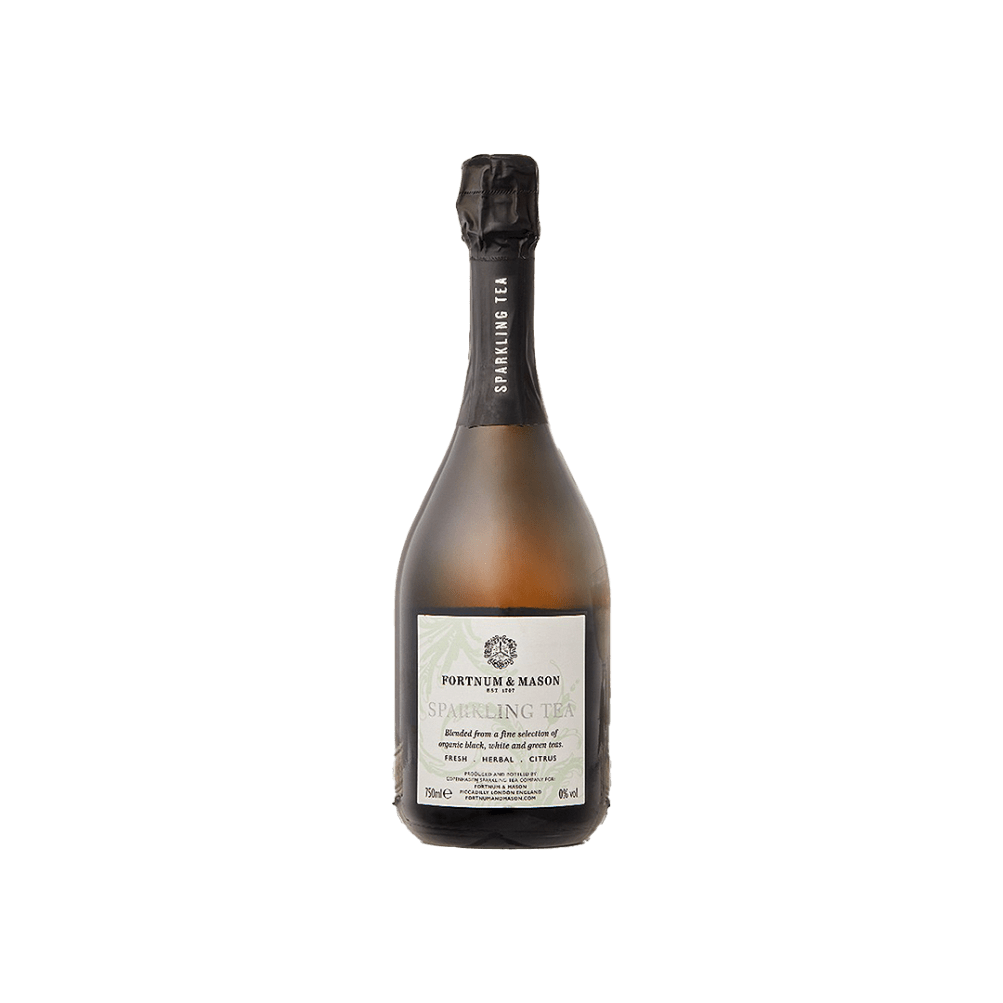 Fortnum's Sparkling Tea, 0% ABV
Fortnum & Mason
£17.95
But say you're not necessarily after adaptogens, and just want a nice chic non-alcoholic drink that feels and looks the part? Well for those of you who like champagne or prosecco, we have to suggest this sparkling tea from Fortnum & Mason. On looks alone, you can see this isn't your standard cup of tea. It's made from green, white and black teas, each of which have unique antioxidant properties. It also contains mint, which scientific studies have found is great for both focus and alertness
Compact yet mighty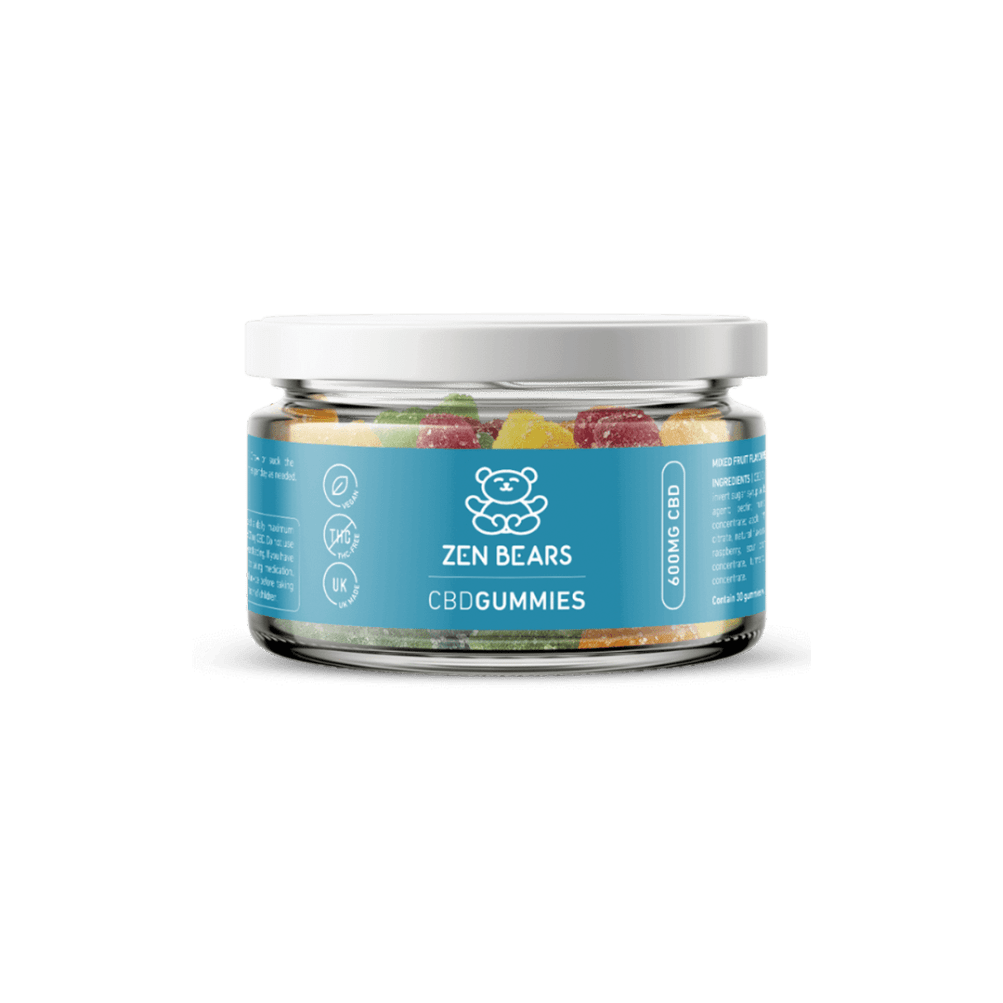 CBD Gummies
Zen Bears
£13.95
If you're short on space, or just don't fancy having to consume much liquid, why not look into packing a little pouch of CBD gummies instead? For an accessible entry point into the gummy options of the alcohol-free world, these from Zen Bears are just the trick. Each vegan bear contains 20mg of broad-spectrum CBD, which will give you all the relaxed benefits you're after. Perfect for unwinding, and aiding serotonin, wherever you are.
Just a normal (AF) beer, please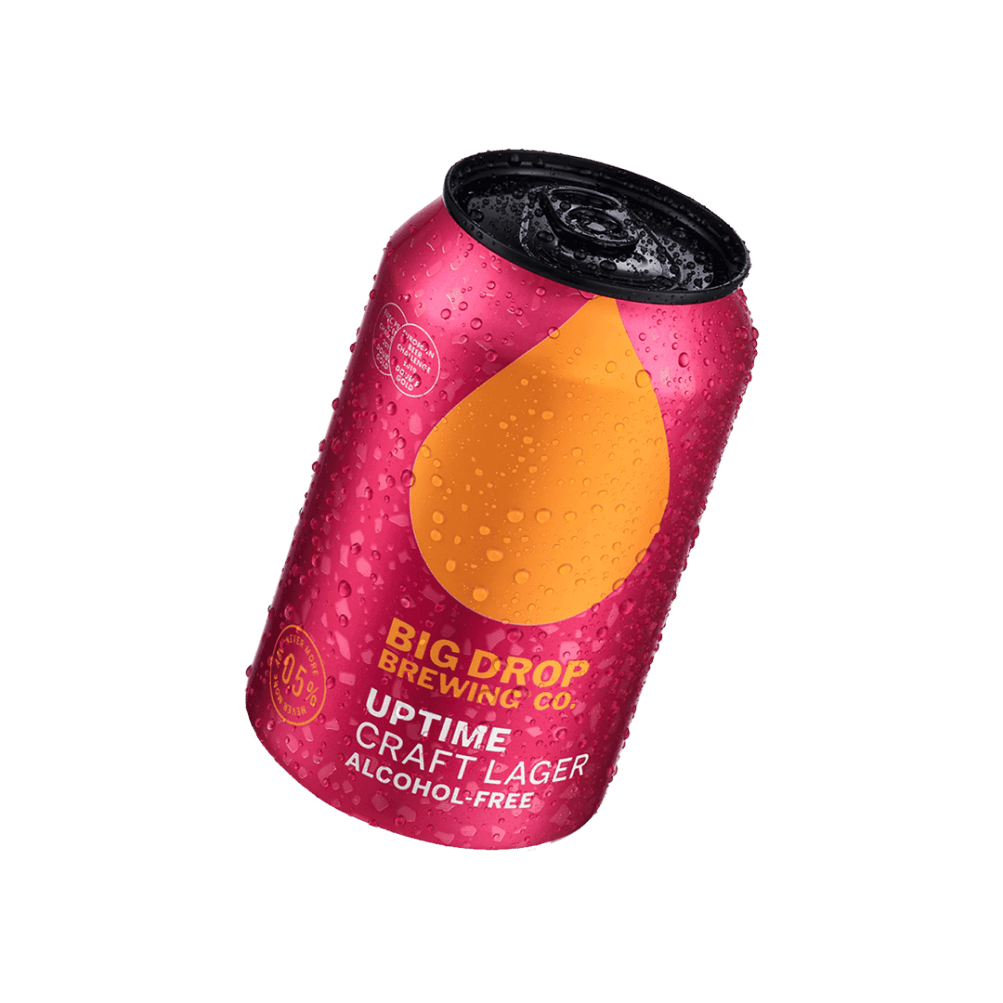 Uptime Craft Lager
Big Drop Brewing Co.
£24.00
So you just want a simple beer, that tastes like a beer and feels like a beer but has none of the alcohol normally found in a beer? Look no further. Big Drop Brewing Co. is making some of the best alcohol-free beers in the business, and its lager is one of their finest. Its light herbal and floral hop aromas evoke the crispest pilsners, while the hint of caramel with peppered spiciness on the palate evoke all the nice things about sitting in a cosy beer hall with the pals. Alcohol-free but as close to the real thing as you'll get.
Sip don't dip!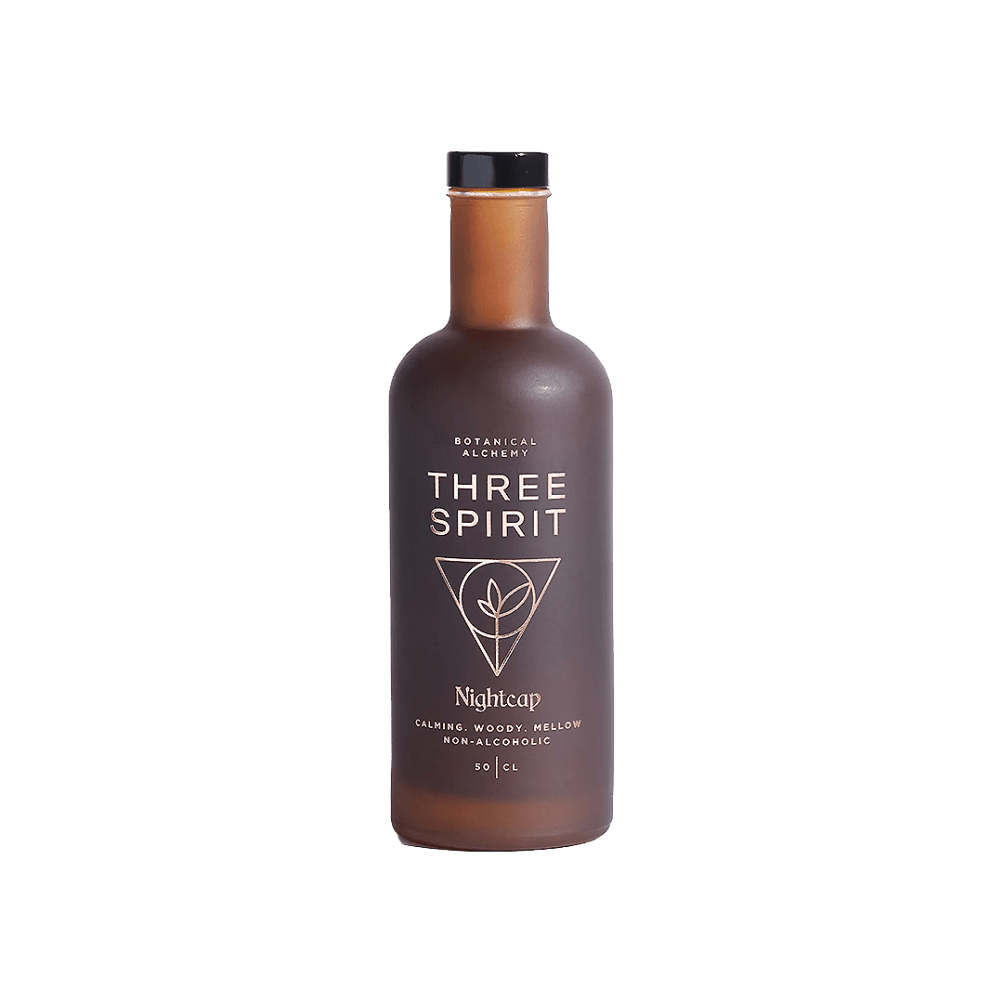 Nightcap
Three Spirit
£24.99
If you're looking for an alternative to that swift pint or glass of wine after a long day, consider this elixir of all things good and chilled-out. Lemon balm, valerian and hops are incorporated to soothe the mind, while adaptogenic ashwagandha combats stress, and white willow bark is known for its comforting properties. The 50ml serving allows you to enjoy the benefits with the same vibes as though you were sipping on a double measure from the top-shelf. And relax… without the boozy effects of alcohol.
Just in case...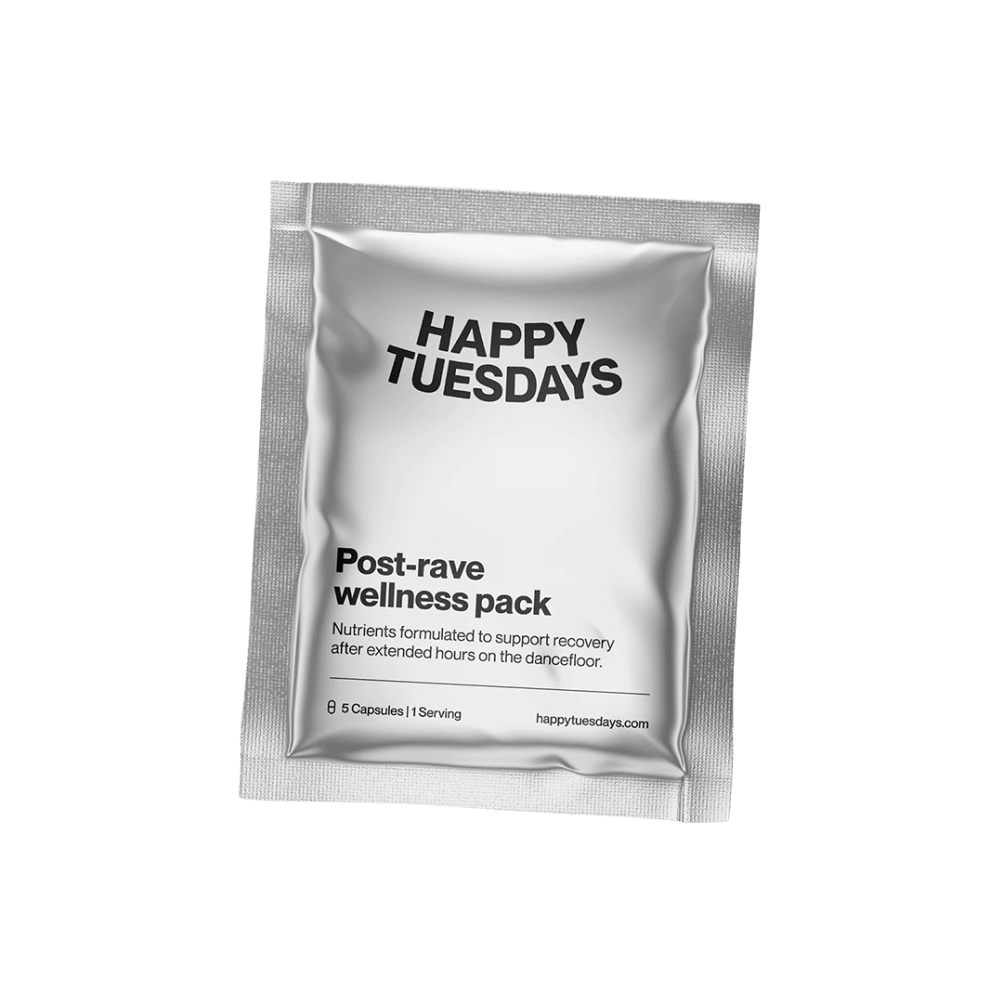 Post-rave wellness pack
Happy Tuesdays
£18.99
And as a bit of a bonus item, have these pills on your radar. Happy Tuesdays' post-rave pack does exactly what you might think. Restores you after that long hard night on the dancefloor. Take one before going to bed, and then let the formulation of 26 nutrients get to work while you catch them Zs. The product is designed to detox, lighten mood, combat sluggishness, and generally help you unwind and recuperate. So if you find you have had a little more indulgence last night than you wanted for today, keeping a few of these near the bedside drawer can help you feel good both sides of of the sesh.
All products are selected independently by our editors. If you purchase anything through this article, Woo may earn an affiliate commission.